Japan Is in Dire Need of a Nuclear Strategy
In the face of an increasingly perilous security climate, PM Kishida must discuss concrete deterrence measures and formulate a much-needed nuclear strategy.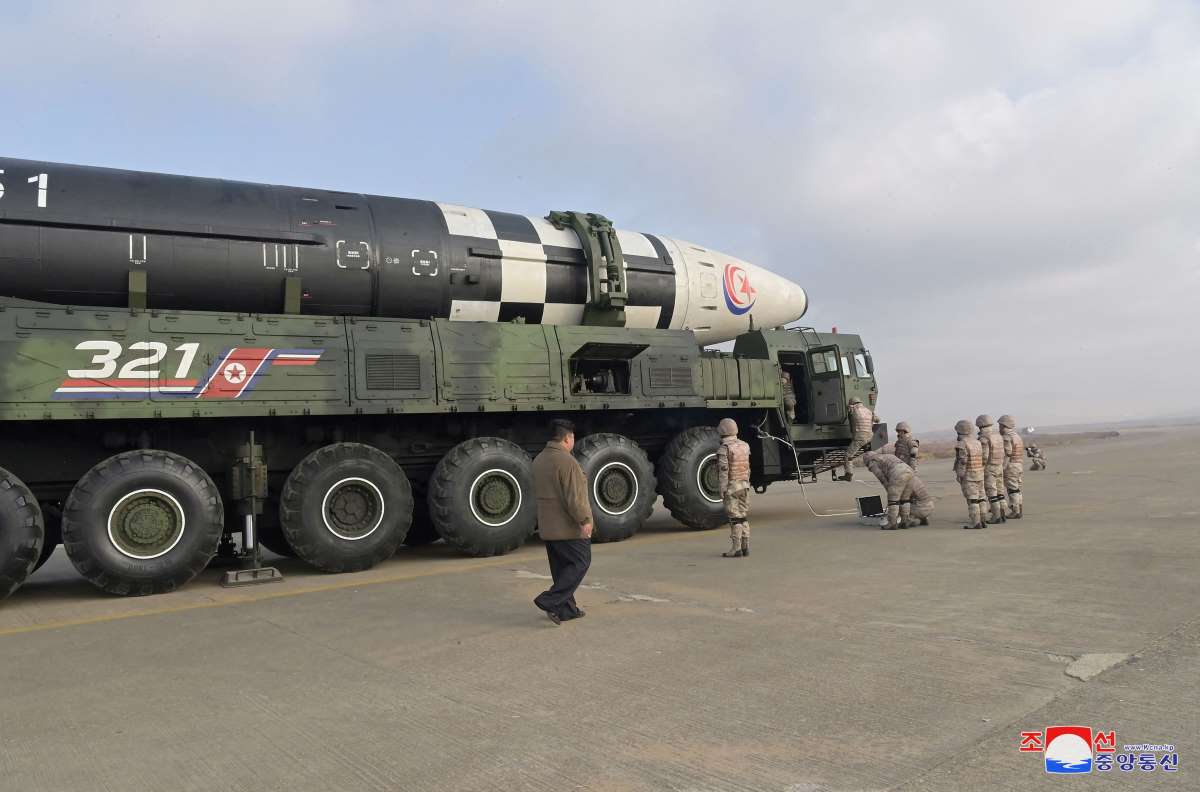 On February 18, North Korea launched a Hwasong-15 intercontinental ballistic missile (ICBM). Then two days later, its "Tactical Nuclear Operational Force" launched two short-range ballistic missiles into the Sea of Japan. The Pyongyang regime characterized both as "launch exercises." If combat-ready Hwasong-15 ballistic missiles with nuclear warheads were deployed, North Korea would become capable of launching strikes on the United States. Likewise, tactical nuclear missiles could target Japan and South Korea.
Both threats may soon become all too real.
South Korean President Yoon Suk-yeol immediately grasped the implications of this crisis. On January 11, he announced that defense of the homeland required either the redeployment of US nuclear weapons in South Korea or the possession of its own nuclear weapons. About 70 percent of South Koreans support the possession of their own nuclear weapons. So does the conservative daily Chosun Ilbo, which on February 20 published an editorial that argued that the only viable option is for Seoul to possess its own nuclear weapons.
Faced with this crisis, President Yoon has worked to improve bilateral relations with Japan. He was able to bring the fruits of those efforts with him when he met US President Joe Biden at the White House. The two leaders issued the "Washington Declaration," which pledged to strengthen deterrence against North Korea's nuclear weapons. The two sides also agreed to the establishment of the Nuclear Consultative Group (NCG). It is a permanent consultative group designed to guarantee South Korean participation in the event of an emergency, starting from the stage of US nuclear operational planning.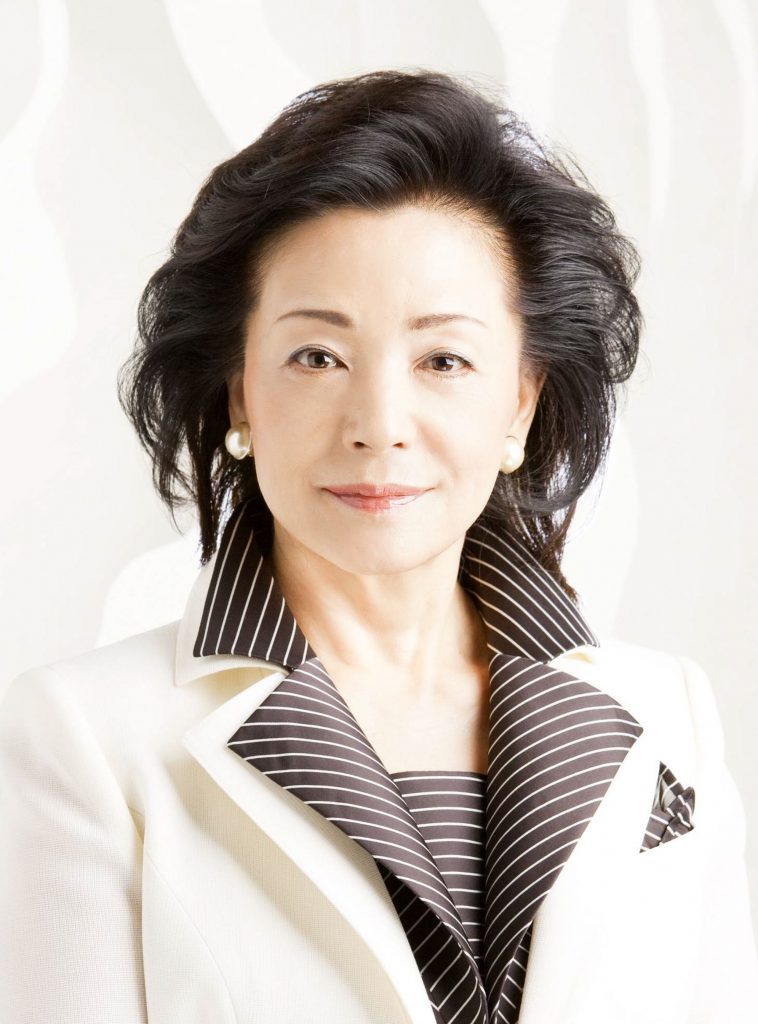 South Korea Seeks US Pledge
Both South Korea and Japan are dependent on US nuclear weapons for their security. However, it is only natural that they should be increasingly concerned since the US has refrained from becoming directly militarily involved in the war in Ukraine for fear of Russia's use of nuclear weapons. Washington's vocal emphasis on "extended nuclear deterrence" is no longer sufficient to dispel such fears.
President Yoon went to the US-Korea summit meeting determined to secure a firm pledge. The US side publicly pledged among other things that US Navy strategic nuclear submarines equipped with submarine-launched ballistic missiles (SLBM) will visit South Korean ports. It also pledged that the US military will regularly deploy nuclear forces in a manner visible to North Korea. In exchange, South Korea made a commitment to abide by the Nuclear Non-Proliferation Treaty (NPT).
This US-South Korea agreement is already being quickly implemented. On the very day of the US-South Korea summit, the US Navy announced that the Ohio-class nuclear submarine USS Maine was in port at a US military facility in Guam. Port calls at Guam for such a strategic nuclear submarine capable of carrying twenty Trident II SLBM are quite unusual.
Moreover, E-6B naval aircraft that relay missile launch orders and other communications to these submarines also happened to be deployed to Guam at the same time. Yoon's determination to protect his country and his people from North Korea's nuclear threat has led to the decision to allow the first port call by a US nuclear-capable submarine to South Korea since the 1980s — nearly four decades ago.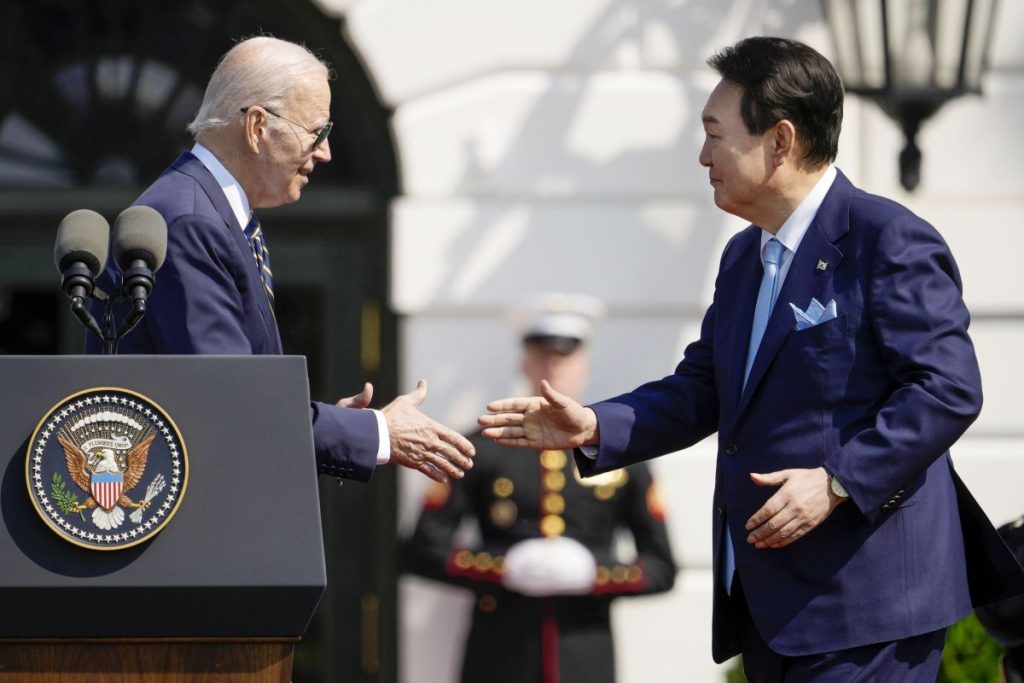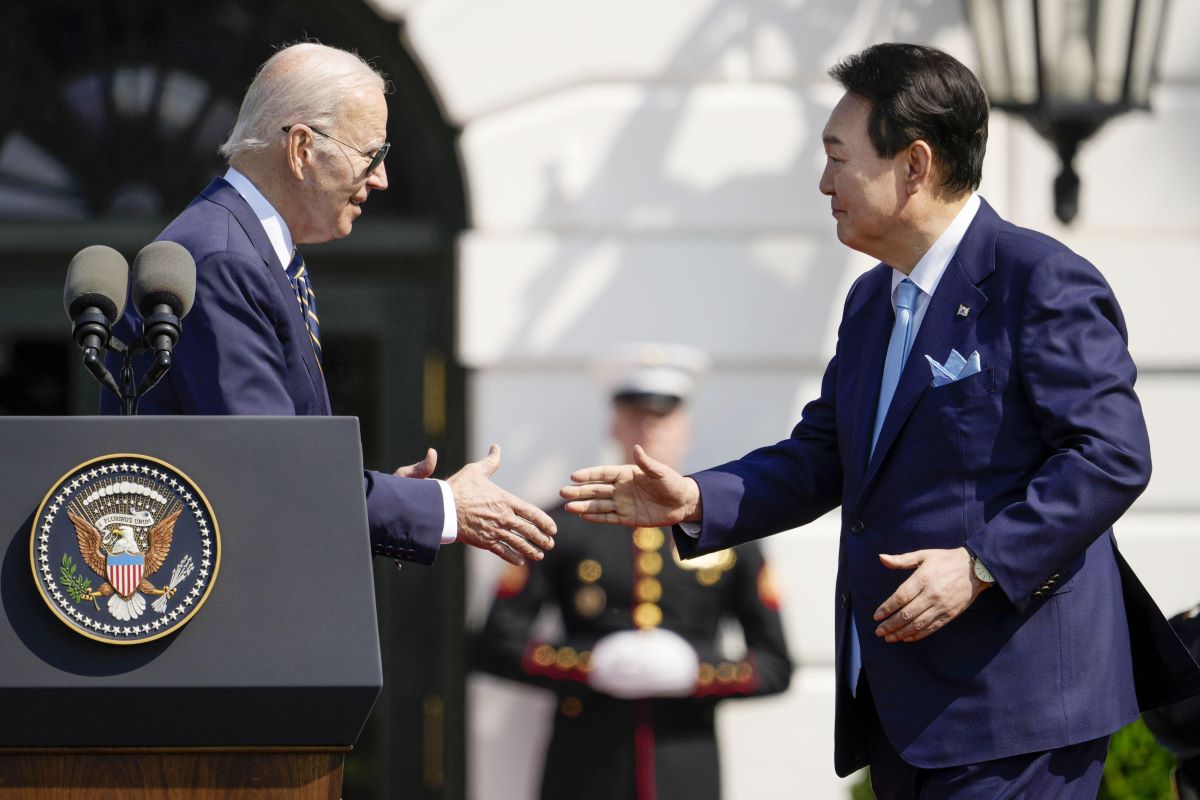 Learn From NATO
The prestigious magazine Foreign Affairs concluded that President Yoon has been "basically correct" in how, after becoming fully awakened to the nuclear threat from North Korea, he has advocated that South Korea develop its own nuclear weapons.
Jennifer Lind is a faculty associate at the Reischauer Institute of Japanese Studies at Harvard University. She recently coauthored an article for Foreign Affairs titled "South Korea's Nuclear Options."
She argues that the same structure that Europe once faced due to the former Soviet Union's nuclear weapons is now being reproduced in Asia. And therefore, it is only natural that South Korea should want to confirm US intentions. She advises South Korea to learn from the decisions made by NATO. That opinion is applicable to Japan as well. But I have to wonder if Prime Minister Fumio Kishida really feels a sense of urgency about the nuclear threats posed by North Korea and China.
Nuclear Weapons Sharing
During the 1960s, when Europe was threatened by the Soviet Union, French President Charles De Gaulle asked US President John F Kennedy whether the United States would really be willing to sacrifice New York City for Paris. Kennedy tried to assure him by pledging that it indeed would.
However, European leaders were not convinced. Therefore, the US was pressed to deploy a number of tactical nuclear weapons in Europe and create a nuclear weapons-sharing regime with its NATO allies. Professor Lind points out that separate from this arrangement, Great Britain and France had acquired their own nuclear weapons in 1952 and 1960 respectively. In other words, she is saying that South Korea should learn from NATO, which shares control of nuclear weapons while some of its members have also developed their own nuclear weapons.
Professor Lind and her coauthor Daryl Press believe that if the US and South Korea cannot deter North Korea's nuclear threat, South Korea may enhance its nuclear capabilities. Or in other words, acquire its own nuclear weapons. They believe that for the most part, the world would understand why Seoul did so.
A Historical Turning Point
The international community calmly understands that the crisis facing South Korea and Japan is truly this serious. At the beginning of 2023, Prime Minister Kishida gave a speech at the John Hopkins School of Advanced International Studies (SAIS). There, he referred to the three documents related to a security policy adopted by the Cabinet in December 2022. Kishida declared that collectively, they represented a "major shift in Japan's postwar security policy."
Furthermore, he lauded the decision to adopt the documents, saying it represents one of the most historically critical milestones in Japan's defense stance. He also cited the precedents set by the three former prime ministers Shigeru Yoshida, Nobusuke Kishi, and Shinzo Abe.
So far, so good. I also greatly value the three security documents.
Nonetheless, as the Prime Minister noted in his speech, we are now at a historical turning point. And North Korea is not the only problem. In March 2023, Russian President Vladimir Putin rejected mutual inspections of nuclear warheads and missiles, as stipulated by the New Strategic Arms Reduction Treaty (New START) between the US and Russia. Meanwhile, the conflict in Ukraine rages on. Putin flippantly dismissed them "as some kind of theater of the absurd." With the New START Treaty due to expire in 2026, the nuclear force buildup will likely gain momentum.
China's Nuclear Buildup
Determined like Russia to force a major historical shift and eager to construct a world order to Beijing's liking is Chinese President Xi Jinping. One of his most important means for accomplishing this ultimate goal is nuclear buildup, the last thing we need at this time.
On January 26, the chairman of the US Strategic Command sent a letter to the Senate and House Armed Forces Committees. It informed them that the "number of land-based fixed and mobile ICBM launchers in China now exceeds the number of ICBM launchers in the United States."
In the fall of 2022, the US Department of Defense released a Nuclear Posture Review (NPR). It states that by the 2030s, the US will for the first time in history "face two major nuclear powers as strategic competitors and potential adversaries." The Pentagon also forecasts that by 2035 China will have 1,500 nuclear warheads.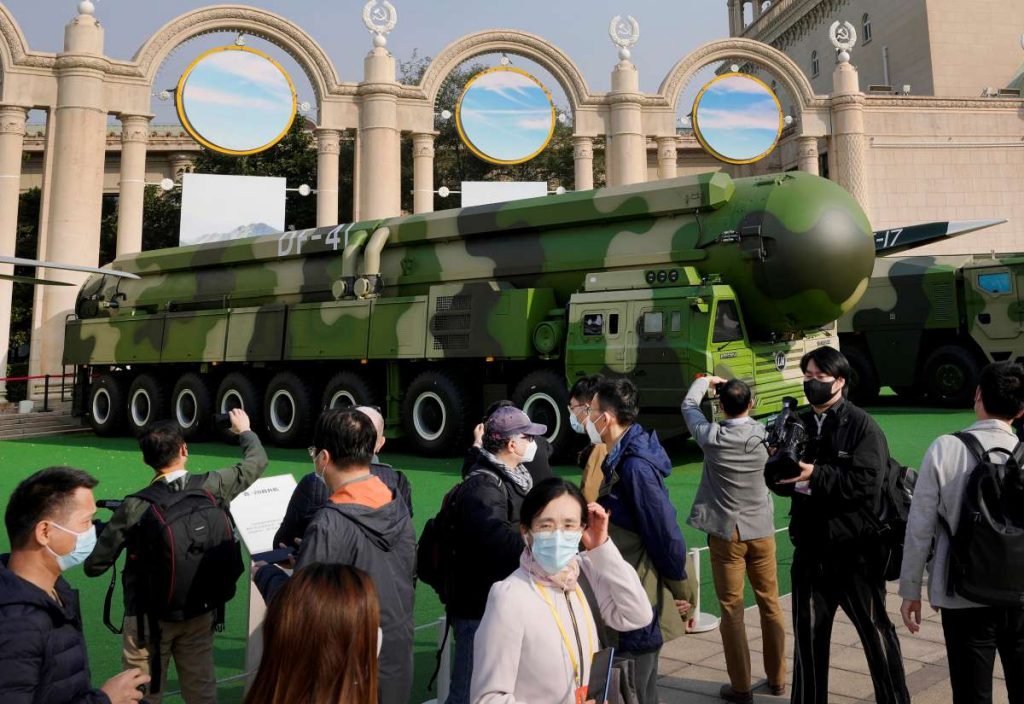 Japan is Lagging Behind
The threat that China poses to Japan is of a different order entirely from that of North Korea. Despite this situation, the three security-related documents make no mention of Japan's establishment of a nuclear strategy. Maintaining defense spending at two percent of gross domestic product (GDP), I daresay, is not a strategy, but simply a tactic. In the current rapidly changing security environment, PM Kishida's security policy is quickly being left behind.
Having taken one step with the three security documents, the Prime Minister must now take the next step. The G7 Hiroshima Summit will begin on May 19. And it is due to discuss the nuclear strategy that forms the foundation of the free world's security.
Isn't it the prime minister's responsibility to speak proactively about the possible role that Japan can play? Kishida must address the issues involved from the perspective of Japan, exposed as it is on the front line of China's nuclear capability buildup. He needs to frankly discuss concrete measures for nuclear deterrence vis-a-vis China.
Furthermore, and even more to the point, we must not forget for a moment that the Kishida administration has publicly pledged to work toward revising the Constitution.

RELATED:

(Read the article in Japanese.)

Author: Yoshiko Sakurai