Japan IT Week Ushers In the Future with AI-Based Technologies
Japan IT Week in Makuhari Messe, Chiba, featured approximately 660 exhibitors, with solutions that ranged from hardware to software, the metaverse, and more.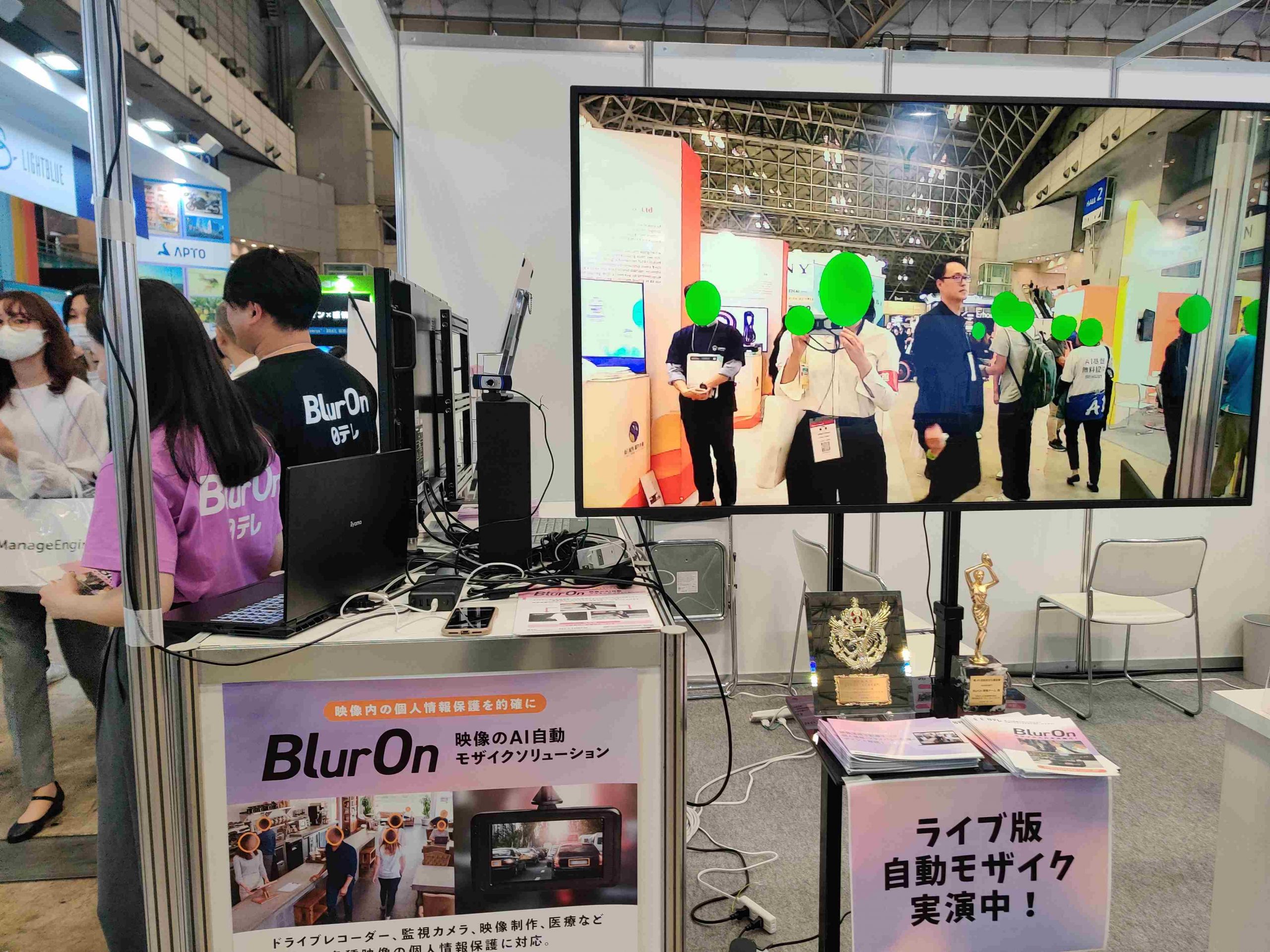 Japan IT Week kicked off at Makuhari Messe, Chiba from October 25-27. On the outskirts of Tokyo, the event brought some of the most exciting trends in technology to Japan's major hub.
There were approximately 660 exhibitors across the halls of the exhibition center. They offered solutions that ranged from hardware to software, the metaverse, digital transformation, and more.
An increasing trend for 2023 was generative AI. This refers to systems that can generate text, images, or video, based on the models and data they were trained on. The most famous examples include ChatGPT by Open AI and Midjourney. JAPAN Forward set out to find out the latest trends in the sector.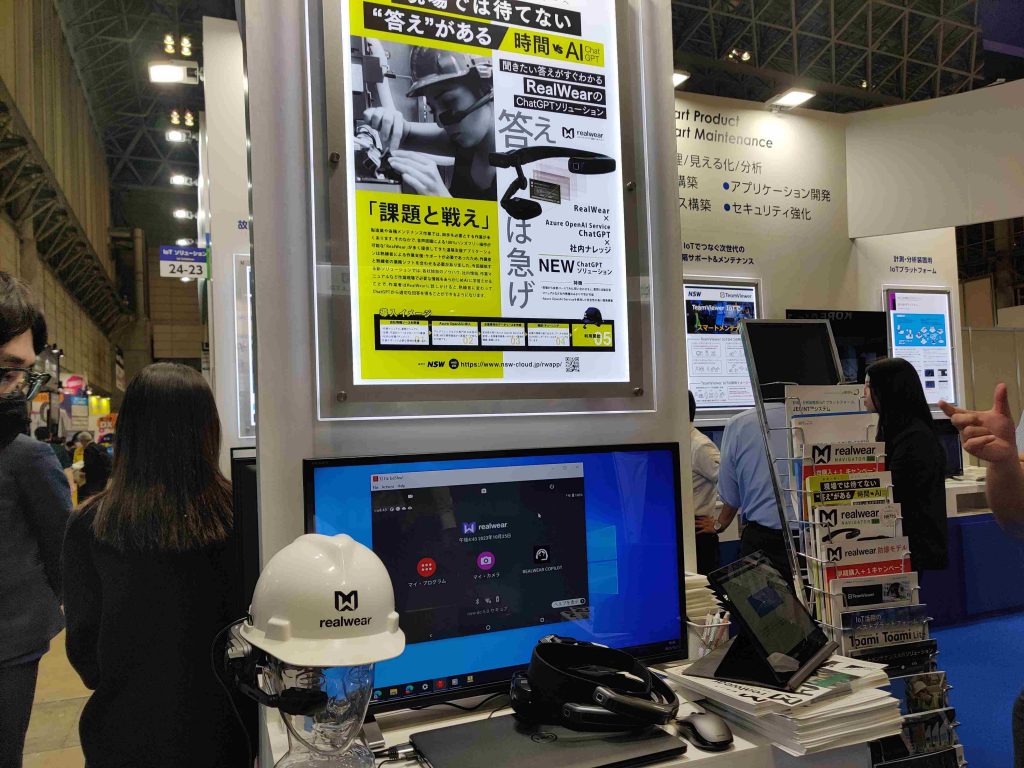 Smart Glasses and ChatGPT
The American company RealWear has created smart glasses that allow the wearer to receive guidance through Zoom and Teams.
Since September 12, the hardware has also been linked to ChatGPT. Visitors at Makuhari Messe could try the products at the NSW booth. NSW is the company that sells the device in Japan.
Users wore smart glasses, which included a small interface placed in front of the right eye. In essence, it is a small screen. Through voice control, one could use ChatGPT to search company manuals for instructions for a particular task.
Other features include the option of asking ChatGPT to read out manual information or to zoom in on images and instructions. An NSW employee explained that several companies had already expressed interest in the device.
"We imagine this would be particularly useful in maintenance work, which would make a good test case," says Ken Uemura. He is from the service solutions section of NSW. "As information becomes more readily available, we can envision that even people not expert in an area will be capable of carrying out a range of tasks, thanks to these glasses."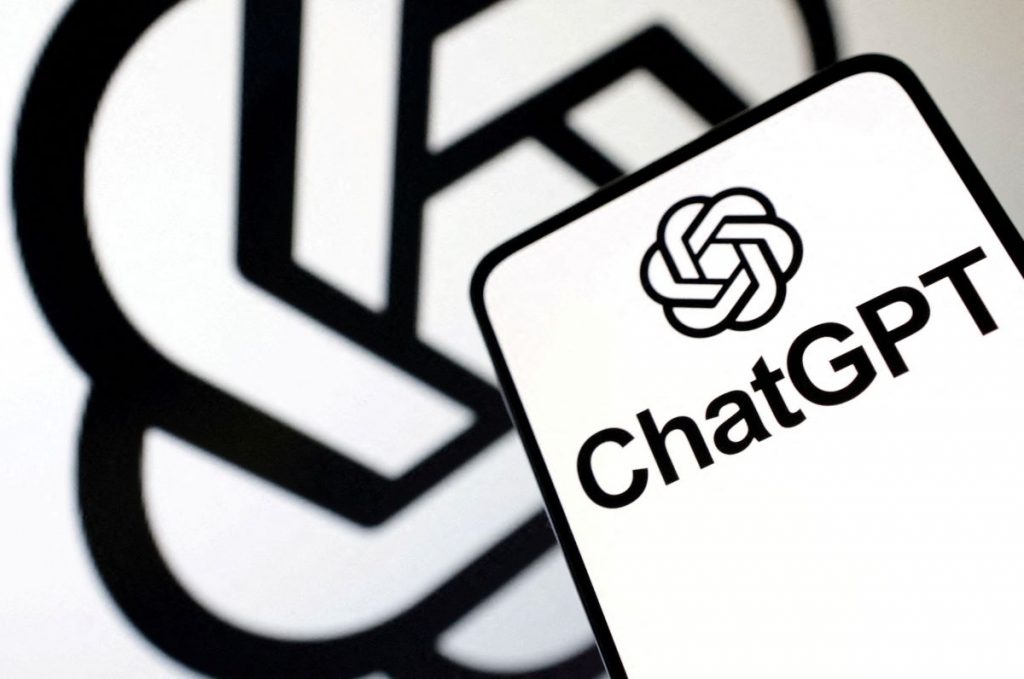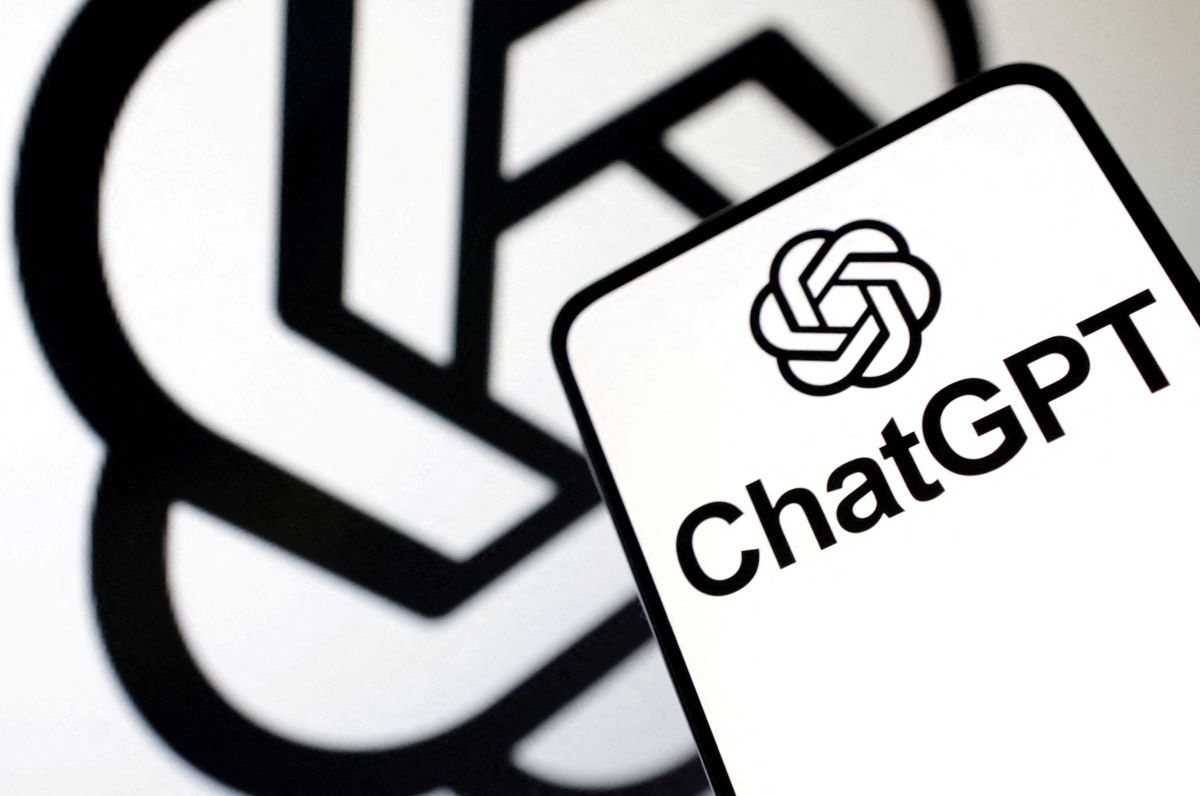 Text, Text, More Text
For now, a lot of the business solutions at Japan IT Week concentrated on text-based applications.
For example, PKSHA Workplace has created a ChatGPT-based chatbot. Using the company's specifications fed into the database, the chatbot can answer user's questions and create new content. The company PR team says that it is commonly used in responding to Frequently Asked Questions and answering queries based on company information.
Another text solution is provided by Notta AI. This is a mainly Japanese language transcription service. Subscription-based, it prides itself on transcribing one hour of conversation in five minutes, with an accuracy of 98% percent. A useful AI feature summarizes the main points of a conversation.
I tried the app myself and found it significantly sped up any work that involves text summarization. No wonder it has racked up more than 1.5 million users.
When asked about the future of generative AI, Notta AI CEO Eric Kyu says that he sees chatbots like ChatGPT as becoming seamless parts of workflow going forward.
"Generative AI will be the skeleton on which we create our working infrastructure going forward," posits Kyu.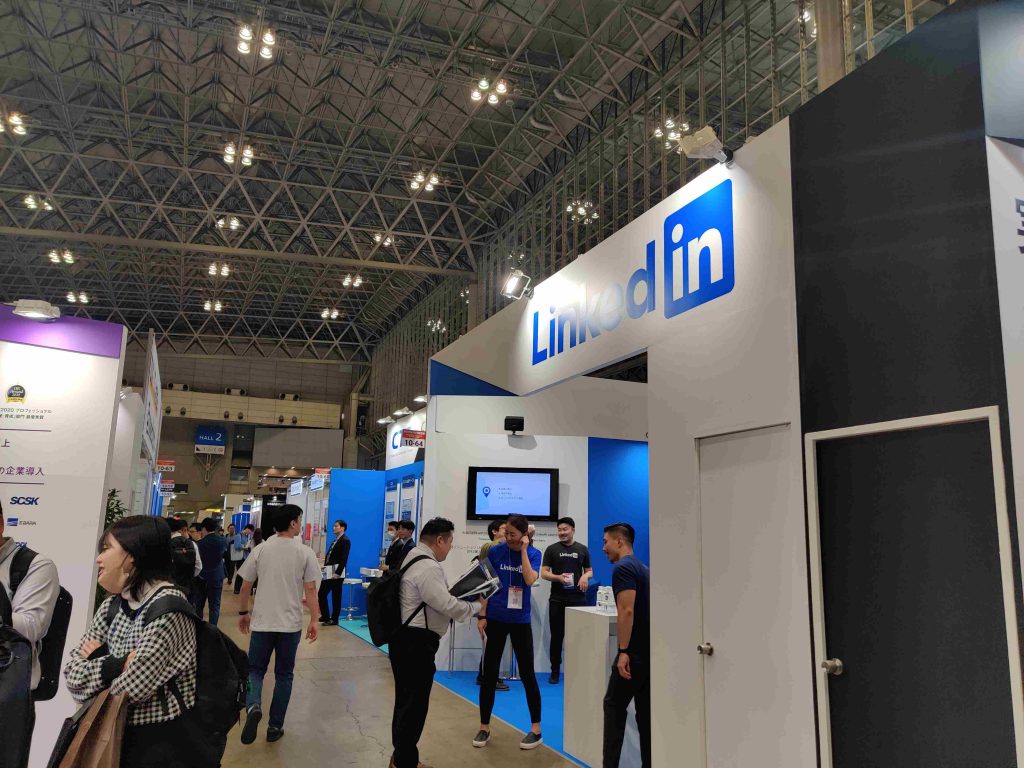 Software Customization is Key
As the presence of AI becomes more common, there is a trend among companies to customize the models based on their needs.
For example, the Asahi Newspaper Group unveiled a platform called Typoless in October. As the name suggests, it uses AI and the prolific database of Asahi Newspaper articles to proofread documents and make them free of typographical errors.
Nippon TV has also created its own software called BlurOn. With privacy in mind, the plugin with AI automatically blurs the faces of individuals and car number plates in video footage.
LeCHECK is developed by the company Lisse. Thanks to a database of legal documents, it proofreads contracts with
AI and cloud technology. The program also suggests corrections, based on past examples.
Allganize Japan also offers an interesting example. This company has created an interface linked with several Large Language Models, the technology behind ChatGPT. Allganize also features more than 100 task prompts that fit the company's needs. For example, a business can choose prompts that draft emails, answer FAQs, analyze data, and much more. Users can access these across these functions with just a click.
Allganize Japan marketing manager Akiko Oshio explains the idea. It is to make the interface of ChatGPT more accessible to everyone, and "It makes it easier for the user to interact with the interface," says Oshio.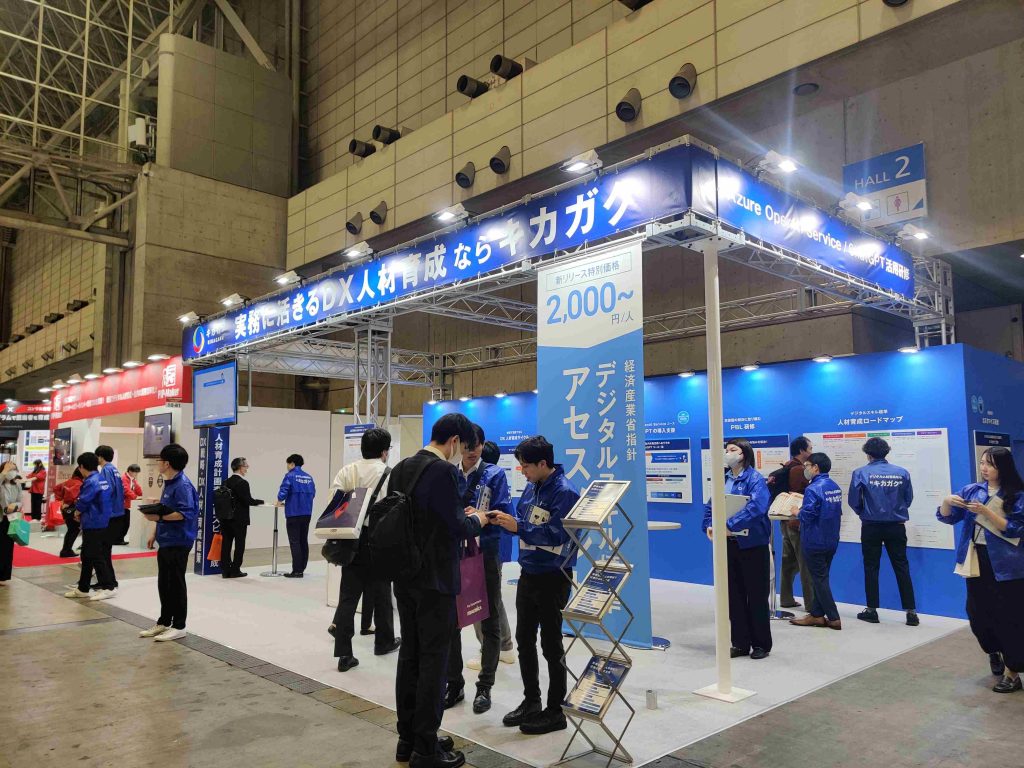 The Increasing Demand for Specific Skills
With AI and generative AI becoming more pervasive, there is also an increasing demand for specific skills in the field. Kikagaku is a company that focuses on producing courses for those wishing to reskill in the technology sector.
Sales and Marketing Research Consultant Koshiro Yamashita says that since ChatGPT became more common in the spring of 2023, the number of people inquiring about generative AI has skyrocketed.
However, Yamashita is already seeing a rift between the companies who are adopting the technology, and those who don't see the need for it.
"Just like digital transformation generally, there are still many people who don't see the need to introduce new technologies. That is currently a setback in adopting new models like generative AI," explains Yamashita.
LinkedIn, the social network centered around job hunting and networking, is well-placed to capture the pulse of the current job market. LinkedIn Account Executive Kenta Tamura also confirmed that many companies are looking for people skilled in new technologies such as generative AI.
"Big companies like Fujitsu and Mercari are already posting job positions related to AI," says Tamura.
In general, he points towards new opportunities for those willing to embrace the technology. "There are not enough people with the tech skills. Therefore, some companies are starting to reskill their own workforce so they can address those needs. Big changes are still to come," explains Tamura.
Perhaps it was an echo of Kyu's sentiment at Notta AI, who said: "I look forward to what the landscape will look like as generative AI becomes more pervasive. It's really exciting!"

RELATED:
Author: Arielle Busetto