Japan 'Most Strategic Partner' to Help Avoid Rise of Violence in Ukraine, Says Polish Envoy
Poland has welcomed millions of refugees while Japan is "extremely serious about doing something" to end the war in Ukraine, says Ambassador Milewski.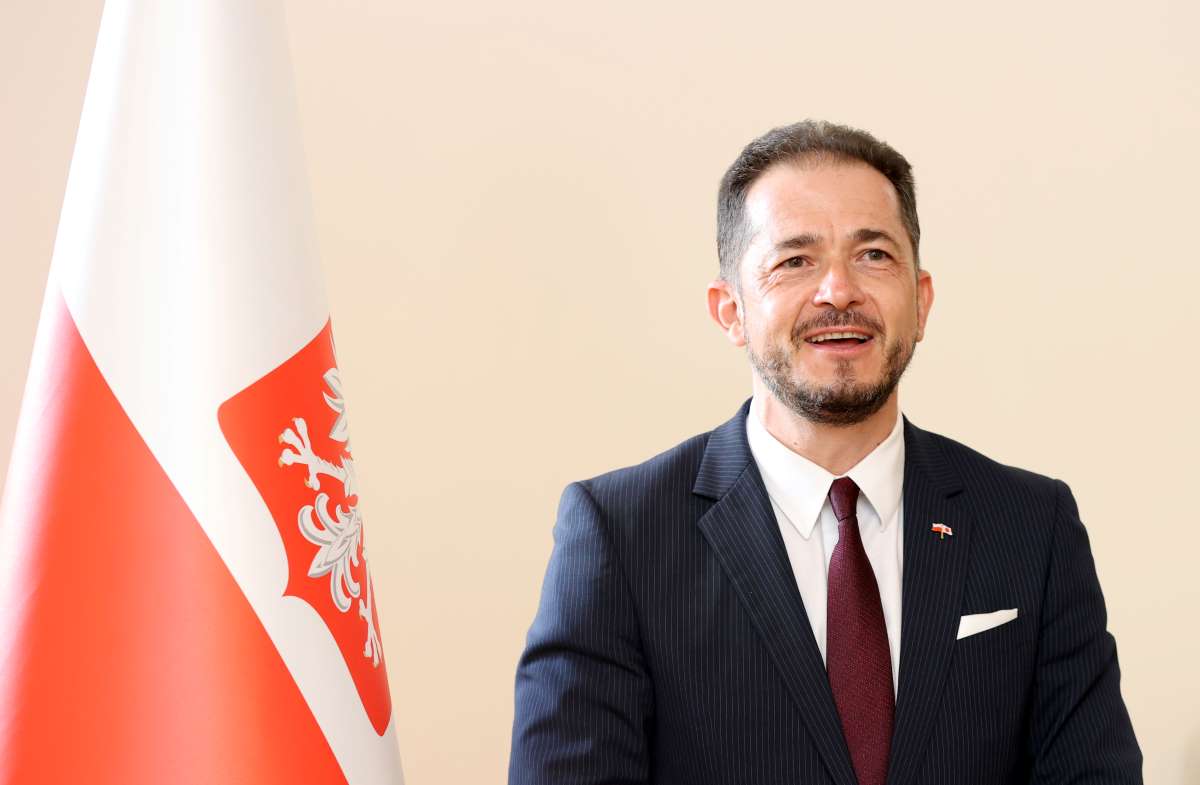 Follow our interview with Ambassador Milewski:
Part 1: INTERVIEW | Envoy Hopes for Kishida Visit to Poland in Support of Ukraine
Calling Russia a "terrorist state," Poland's ambassador to Japan, Paweł Milewski, called on Japan to discuss military cooperation (with like-minded countries) to avoid an escalation of violence in Ukraine.
Milewski sat down with The Sankei Shimbun and JAPAN Forward on April 12, which marked 47 days since Russia's Vladimir Putin declared a "special military operation" and invaded Ukraine.
The ambassador discussed the fluid landscape in Poland, Europe and also warning of the potential for violence to spill over into Asia, while strongly condemning Putin's actions in Ukraine.
"Russia is a terrorist state. Putin is a war criminal," Milewski said. "He should be standing up and confronting the international criminal court right now and responding to all of those atrocities he has inflicted on the Ukrainians."
He referred to Japan as "Poland's most strategic partner in the entire Asian Pacific Region," and expressed the hope that Japanese Prime Minister Fumio Kishida would "visit Poland, and maybe he will also dare to travel to the border with Ukraine."
Kishida is expected to attend the World Economic Forum in Davos in May, and the G7 summit in Germany in June.


Japan's Humanitarian Aid
Japan has pledged $200 million USD in humanitarian aid to Ukraine as of April 14. The country has also begun accepting refugees from Ukraine, about 400 as of April 11. The government flew 20 of them to Japan on its official plane, Air Force One, following Foreign Minister Yoshimasa Hayashi's visit to Poland on April 5.
It was Mr. Hayashi's second trip to Europe in 10 days, and Ambassador Milewski viewed it as a sign that "Japan is extremely serious about doing something, not just talking about it."
The Polish ambassador commented on the move to fly back 20 refugees as "symbolic but important." He said that because Ukrainians, like his own countrymen in Poland, "unless they have relatives or friends, they are not eager to travel far away."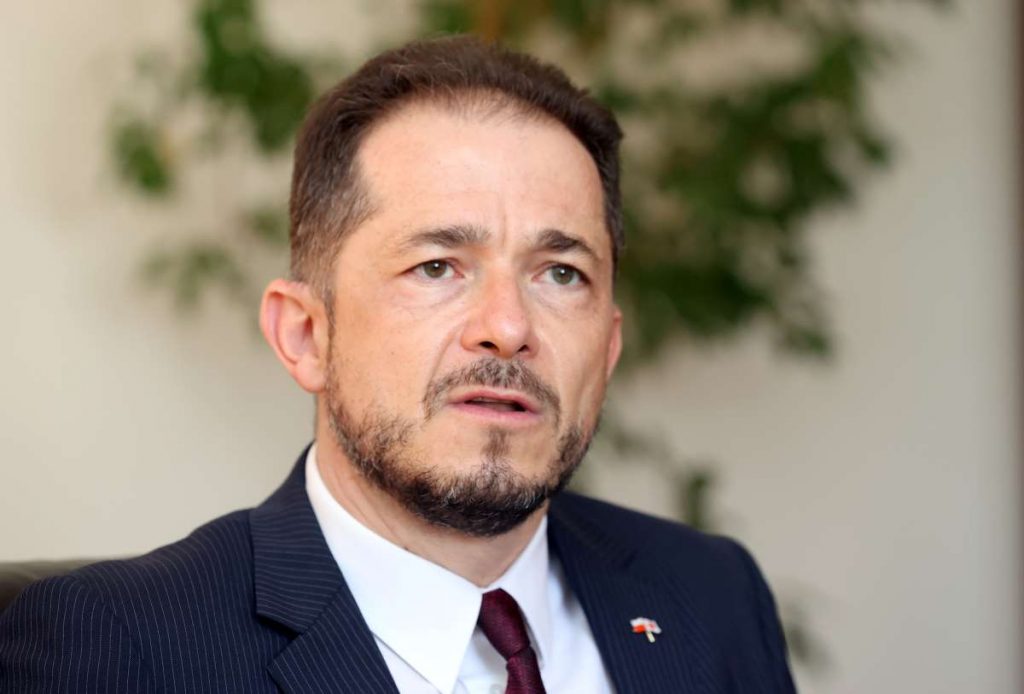 The View from Poland
As of April 13, Poland had welcomed 2.6 million refugees, with peaks of 100,000 to 140,000 people per day in the first few days of Russia's invasion of Ukraine. This is the majority of the 4.6 million people who fled the country, according to data of the United Nations High Commissioner for Refugees.
The Polish government is allowing all those fleeing Ukraine to enter the country, even without documents, and to stay for up to 18 months. With this, they have permission to work, free access to education, and access to free public transport.
Moreover, Poland has not even built one refugee camp. Ambassador Milewski explained that the welcoming efforts are mostly "on the shoulders of the Polish people and the Polish government." They have invited strangers into their homes, among other things, and been extraordinarily generous.
"We understand very well what that means to leave your house when it's bombarded by the military forces," said Milewski. "In Polish history, we have seen our borders moved, have been occupied by Nazi Germany, but also the Soviets, and we were under occupation for almost 70 years," he said, explaining the reason for such empathy by his countrymen.


Challenging Japan's Self-Restraint
When the international community, and G7 countries in particular, were called upon to provide support to the Ukraine military, Japan declined to provide lethal aid or manpower. However, it provided life-saving supplies, such as helmets and bulletproof vests.
On the idea of further military assistance from Japan, the Polish ambassador said that, although "any talk has to go through coordination and consultation with our allies," including the United States and the North Atlantic Treaty Organization (NATO), in his view Japan should "discuss some kind of military cooperation." (Watch out for the three-part excerpts of the interview for details of his proposition.)


The Risk of Escalation
Poland joined the European Union in 2004, and is part of NATO. In many ways, Milewski explained, the Polish understand Ukraine's predicament.
Regarding Ukraine, he said, "[Putin] has never accepted that on the Russian doorstep there is an independent sovereign state, a proud and strong nation, which is striving to be part of the European Union, to be part of the European family."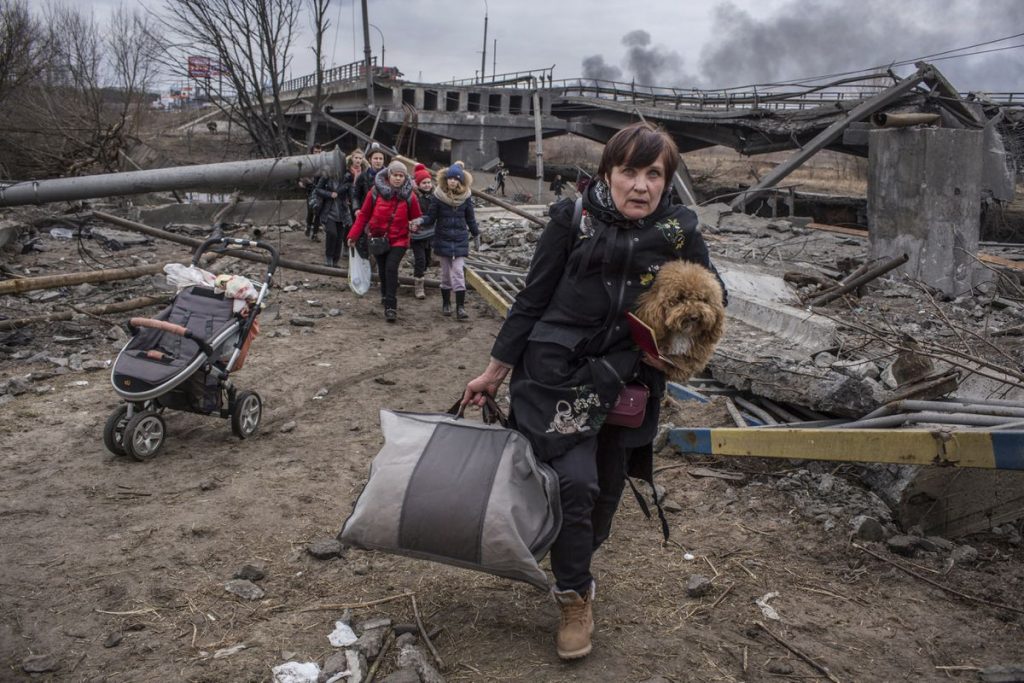 Milewski proffered that regional concerns over Russia's actions have been exemplified by countries such as Sweden and Finland, which had been historically neutral and not members of NATO.
With Putin putting his nuclear arsenal on "highest alert," Milewski also pointed out the possible domino effect of escalating violence around the world, especially in Asia.
On March 13, Russia shelled a Ukrainian military base a mere 7.5 miles from the Polish border. Milewski, however, also highlighted the need to avoid responding to violence, or risk triggering a war with NATO.
What is pushing countries to join NATO? What can be done to avoid a war with NATO? (The ambassador's comments on this can be found in our upcoming interview series.


Prospects Going Forward
Looking ahead, Milewski pointed to difficult times ahead, including Poland's 11% inflation due to the effects of the war and the influx of refugees.
There are already signs that the world is changing drastically due to the effects of the war in Ukraine. Energy wise the Polish government pledged to cut off all Russian gas, oil, and coal by the end of the year.
European countries are also grappling with the ugly truth of switching away from Russian energy. Germany, for one, is reliant on Russia's natural gas.
But what about relations with Moscow? "The Russian society has to realize that they are at war and that they are living in a parallel world ー a world full of fake news," said Milewski. (He expounds on some of the necessary steps for Russia in our interview series.)
More widely, the war in Ukraine is bringing many to question international frameworks, such as the United Nations. Milewski called the Security Council (UNSC) "unproductive," "weak and passive," and "not reasonable in making decisions."
Stressing the need for the UNSC to adapt to the times, Milewski shared his appeal for reform.


Enduring Friendship
Poland has a long history of enduring friendship with Japan. Between the two countries is a long tradition of saving lives and helping evacuees, starting with Polish Siberian orphans welcomed by the Japanese Red Cross in the 1920s.
Find out more about this history of collaboration in our three-part interview with Ambassador Milewski.


Next, from April 16: Part 1: INTERVIEW | Envoy Hopes for Kishida Visit to Poland in Support of Ukraine


Author: Arielle Busetto