INTERVIEW | Envoy Hopes for Kishida Visit to Poland in Support of Ukraine
Poland's ambassador to Japan Paweł Milewski says military assistance to Ukraine would show that "Japan feels responsible for global security and world peace."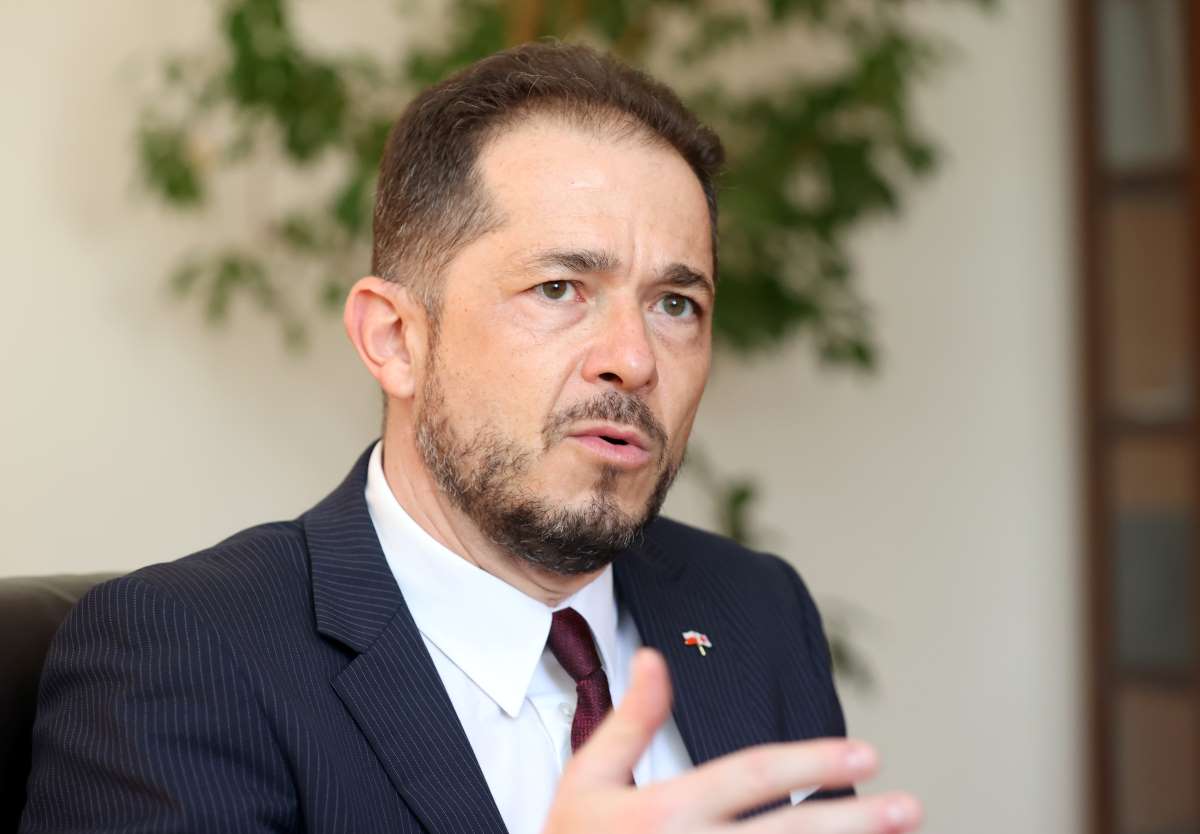 First of 3 parts
Part 2: INTERVIEW | Unless Russia Kicks Out Putin, It Will Be 'More Isolated from the World'


Poland's ambassador to Japan Paweł Milewski sat down with journalists from The Sankei Shimbun and JAPAN Forward on April 12 for an interview about Poland, Ukraine, and the changing global landscape.
In this first part, he speaks about Japan's contribution to humanitarian efforts responding to the war in Ukraine, as well as steps that can be taken going forward. These include cooperation on financial aid, energy, and military efforts.
Excerpts of the interview follow.


Japan's Stance on Russia
How do you view the situation with Russia now?
Japan has its own history with Russia. Now, there is a problem in the territorial dispute (Northern Territories), and [World War II] peace treaty negotiations have been suspended.
We very much appreciate that the Japanese government imposed sanctions on Russia, and shut out Russian companies from the Japanese market, and withdrew some Japanese companies from the Russian market.


On Japan's Humanitarian Aid to Ukraine
How adequate are Japan's efforts in response to the massive refugee crisis caused by the war in Ukraine?
The Japanese government has already decided to allocate $200 million US dollars in direct humanitarian aid for the Ukrainian refugees. The special envoy of Prime Minister [Fumio] Kishida, Minister of Foreign Affairs Mr. [Yoshimasa] Hayashi, visited Poland last week.
It shows that even a country so far away from our borders and from Ukraine is standing up together, and not only politically criticizing the aggressor, but also providing concrete and very important humanitarian assistance.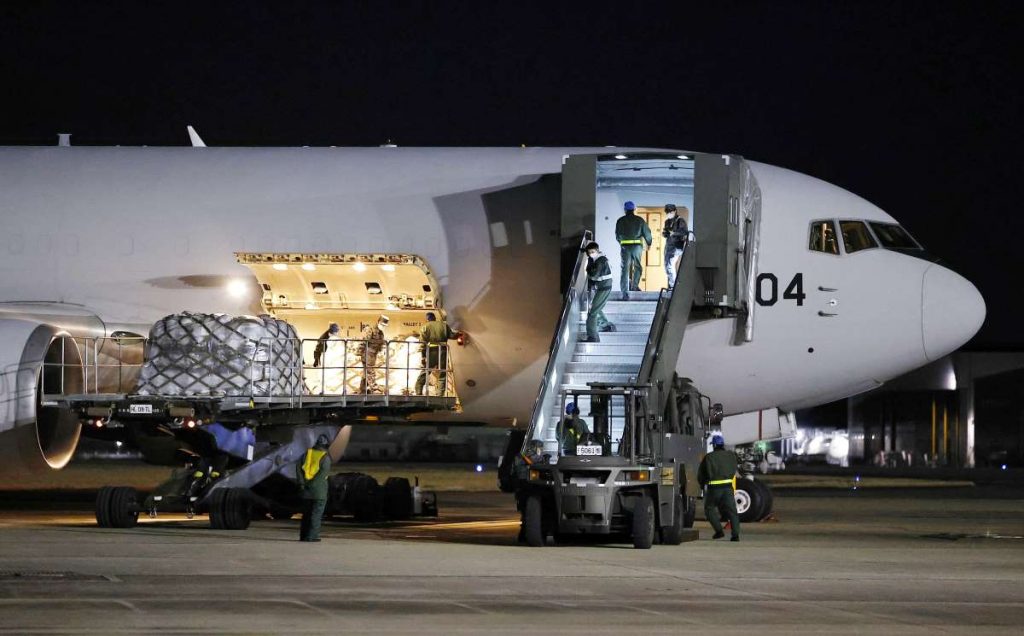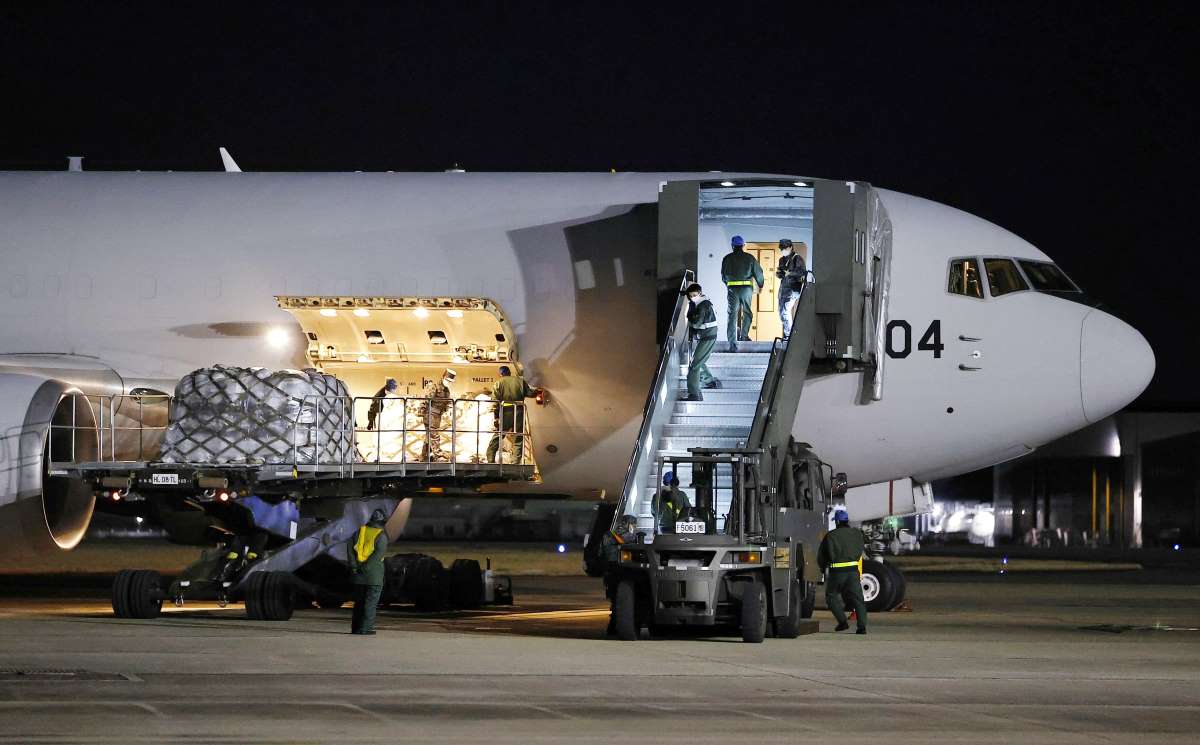 Aid for Ukraine's Military
What other assistance is Poland hoping Japan will provide?
I think that any [talk of military assistance] has to go through coordination and consultation with our allies, the United States, but also NATO.
Foreign Minister [Yoshimasa] Hayashi has traveled to Europe twice in the last 10 days, first to the border with Ukraine, and second to Brussels for the NATO foreign ministers meeting.
That was a shock also to me, [it shows] that the Japanese government is extremely serious about doing something, not just talking about it.
I think it's very important that we discuss some kind of military cooperation.
RELATED: After Ukraine, Japan Must Review Laws to Better Help Countries Caught in Conflicts
Why is that?
I am a sinologist, I have spent almost 10 years in China.
When talking about military assistance from Japan to Ukraine, I ask to what extent it may deteriorate Japan's relationship with China, [or] build any kind of distrust, [or else raise] some questions why Japan is not doing too much.
I think that, on the contrary, [military assistance] would say that Japan feels responsible for global security and world peace. Sending the Japanese Self-Defense Forces medical staff far away from their borders sends the signal that [Japan] really cares.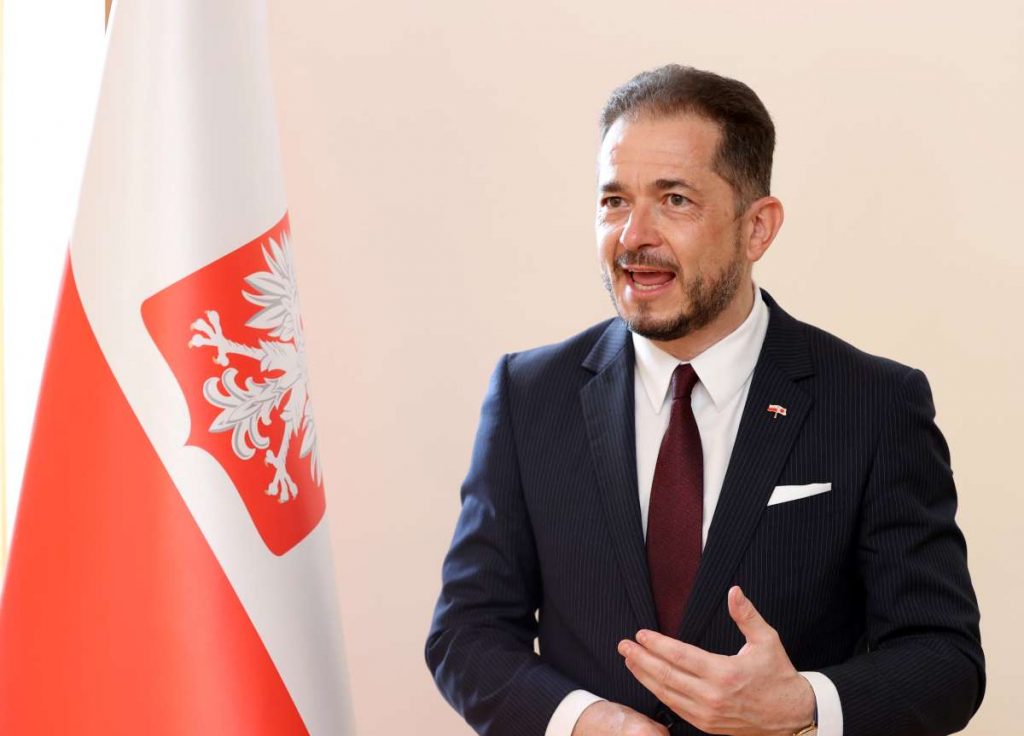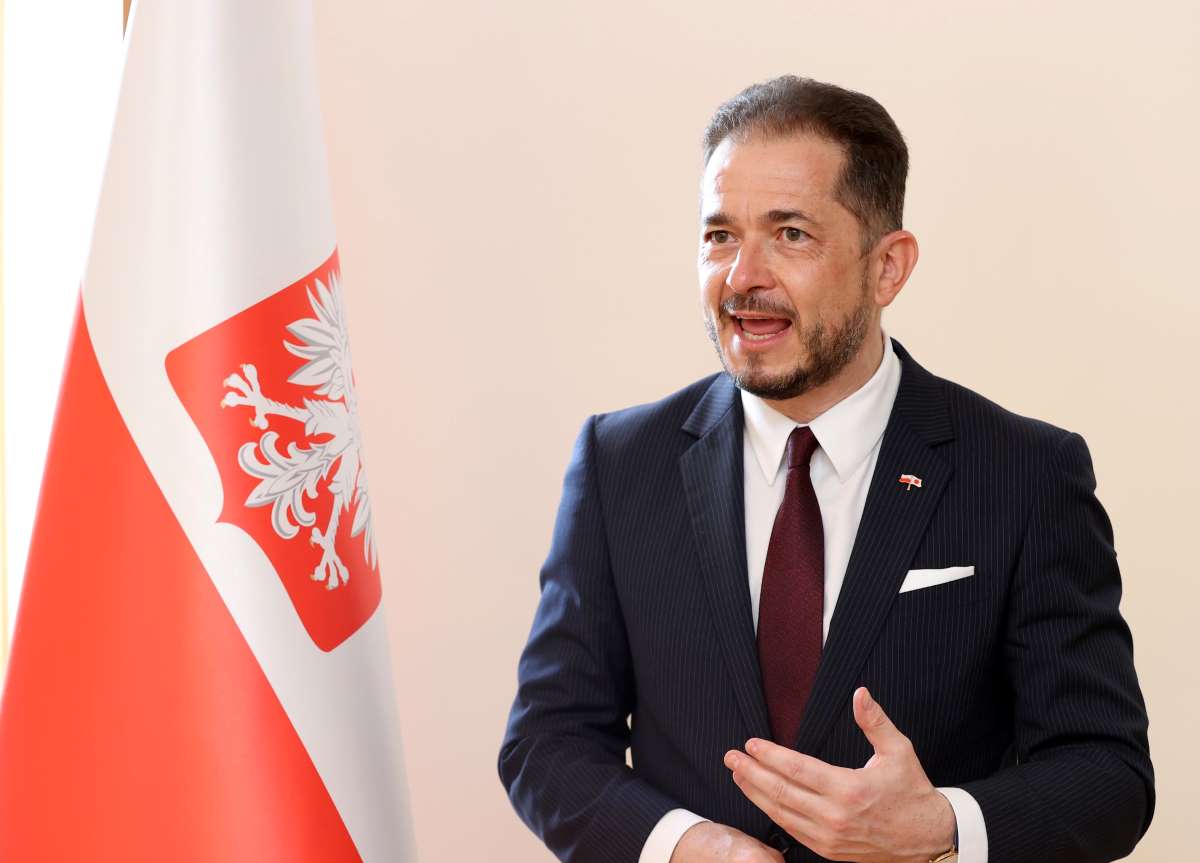 Japan is the most important strategic partner of Poland in the entire Asia and Asia Pacific region.
We have a strategic partnership with South Korea, but South Korea's actions toward Russia and Ukraine are far away less meaningful than Japan's. I think that the potential is there [between Poland and Japan], and we are discussing the details with the minister of defense and minister of foreign affairs.


What about China's role in the region around Ukraine?
On Saturday (April 9), six Chinese military planes carried anti-aircraft missile systems to Belgrade, Serbia. Serbia is a strong ally to Russia, which has to be the reason why they sent supplies.
China playing its game far away from its borders proves we are not living in a world with only one authoritarian state. The Chinese are making their own nests in East Asia with Taiwan and Senkaku and South China Sea, but also in Europe.
RELATED: INTERVIEW | Shinzo Abe: No Country Will Fight Alongside a Defenseless Japan
On Prime Minister Kishida Visiting Poland
Has Prime Minister Kishida visited the region?
I hope that the Prime Minister of Japan will visit Poland, and maybe he will also dare to travel to the border with Ukraine.
I think that it would be reasonable for Japan to show neighbors in Beijing that [the] Prime Minister is traveling far away from Japan, and is showing responsibility for [mitigating] the war taking place right now.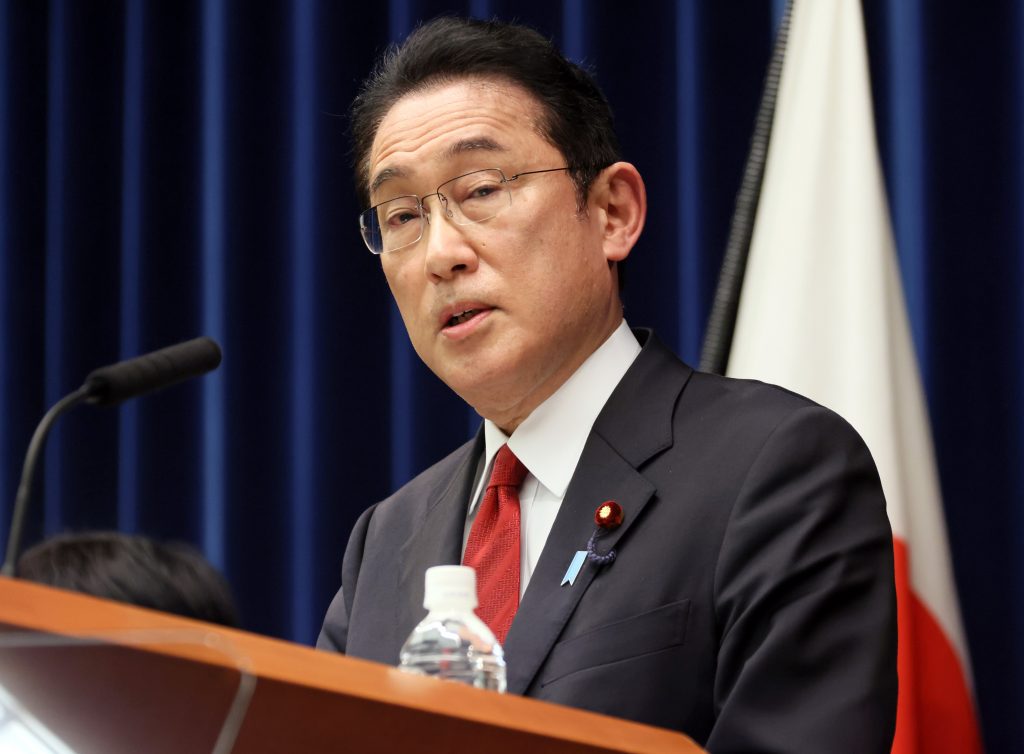 There is a G7 summit in Germany in June. It would be quite highly advised [for PM Kishida] to go [to Poland] before the [G7] summit. The [Japanese] Prime Minister may be traveling to Davos for the economic Summit in Switzerland in May. [In that case] there are at least two opportunities for him to travel to Poland.
Some European leaders traveled to Kyiv and met with [Volodymyr] Zelenskyy. I will not ask you whether it will be advised for the Japanese Prime Minister to meet with President Zelenskyy. But I think it would be quite interesting to have this kind of possibility.


On Support Going Forward
What kinds of assistance are likely to be the most important in the near future?
The financial assistance is extremely important because that may help to buy those products on the ground.
We don't need food supplies to be transported, especially from far away countries like Japan. If you add the costs, it's not sensible to send [supplies] from Narita to the airport in Warsaw.


What about evacuees?
Ukrainians are quite similar to Polish people: they are very conservative and family-oriented. Unless they have relatives or friends, they are not eager to travel far away.
The men had to stay in Ukraine. Their wives are not going to travel to Canada, the United States, or Japan. They want to stay close to the border [of Ukraine].
I think the number of 20 people [evacuees accepted to Japan] is very symbolic, but it's very important. It shows to other [Asian countries] that Japan is the most important country in this part of the world extending a helping hand to the Ukrainian nation.


What would make it easier for refugees to come to Japan?
Yesterday I met with Deputy Justice Minister Jun Tsushima, and we agreed that accepting the refugees requires a lot of preparation on the Japanese side: the logistics to put them on the plane from Warsaw, accommodation, and education. They might be eager to return back to Europe because they may not like it here.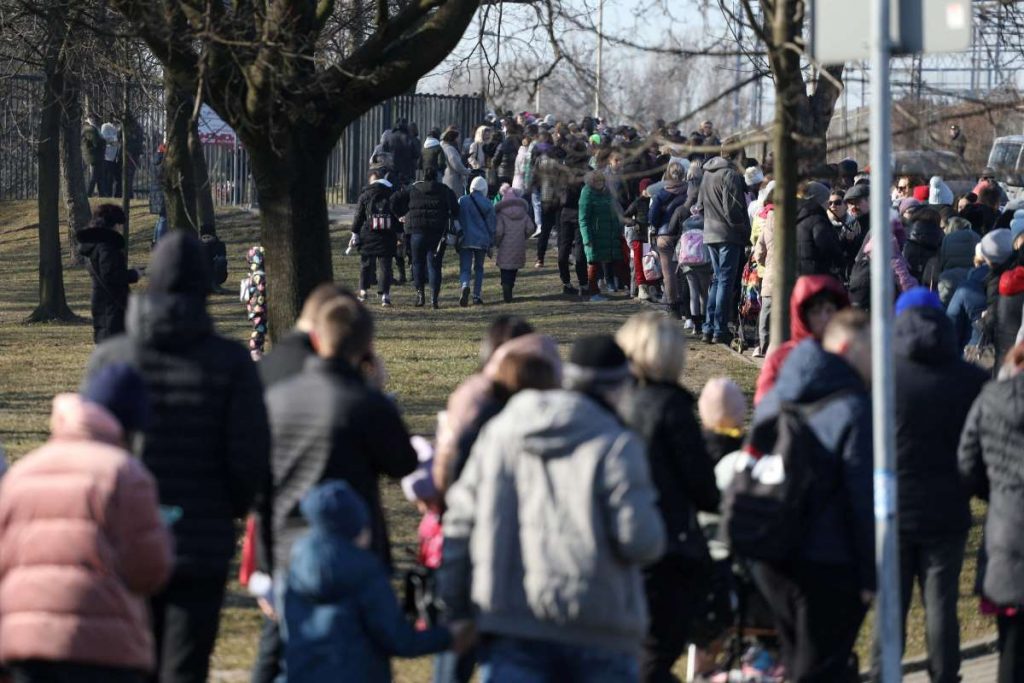 This is not a country which is very similar to Poland or Ukraine in terms of the culture. [Ukrainian] people don't necessarily speak English. How does one communicate then? This is a long-term process.
RELATED: EDITORIAL | Accepting Ukrainian Refugees is a Natural Step
You mentioned Self-Defense Forces medical workers. Are you trying to have some assigned to the region?
For the time being, there is no urgent necessity to send the doctors from Japan to Poland, but I wouldn't exclude this kind of a necessity in the future. Japan is the leading country in the world when it comes to the quality of medical care.
Drawing up a vaccination policy, especially for young children, would also be one of the options which could be supportive to those refugees.
Oncology patients (Ukrainian children) are now in Polish hospitals. I think that it would be good for the Japanese government to consider the possibility of not only sending experts, doctors, nurses, and medical staff, but also providing equipment.


What is your assessment of reconstruction needs?
It is important to think now about the reconstruction of Ukraine. More than 75% of the cities and towns have been destroyed by the Russian army.
This is purely a war crime committed by [Russian President Vladimir] Putin. The international community, including Poland and Japan, should consider right now the process of helping Ukraine in rebuilding after the war.
RELATED: Ukraine Nightmare: Fumio Kishida Seeks to Prevent an Escalation to Nuclear War
Global Energy and Impact of Sanctions
The war in Ukraine is still going on. Have international sanctions been effective?
I think that the sanctions imposed by the international community, the European Union, Australia, Japan, and like-minded countries have had a strong impact on the Russian economy.
It's been reported a decrease of 11% of the growth of the Russian economy.
RELATED: Prime Minister Announces New Measures Condemning Russia's 'Cruel and Inhuman' Behavior
What about access to Russian natural resources?
It's very important that we should cut off the import of anything from Russia, [such as] natural gas.
In the European Union, some countries like Germany are 70% dependent on the import of natural resources from Russia.
Poland is also very dependent [on Russian resources], but the government has decided that, by the end of this year, everything will be cut off. Poland will not import even one barrel of oil from Russia.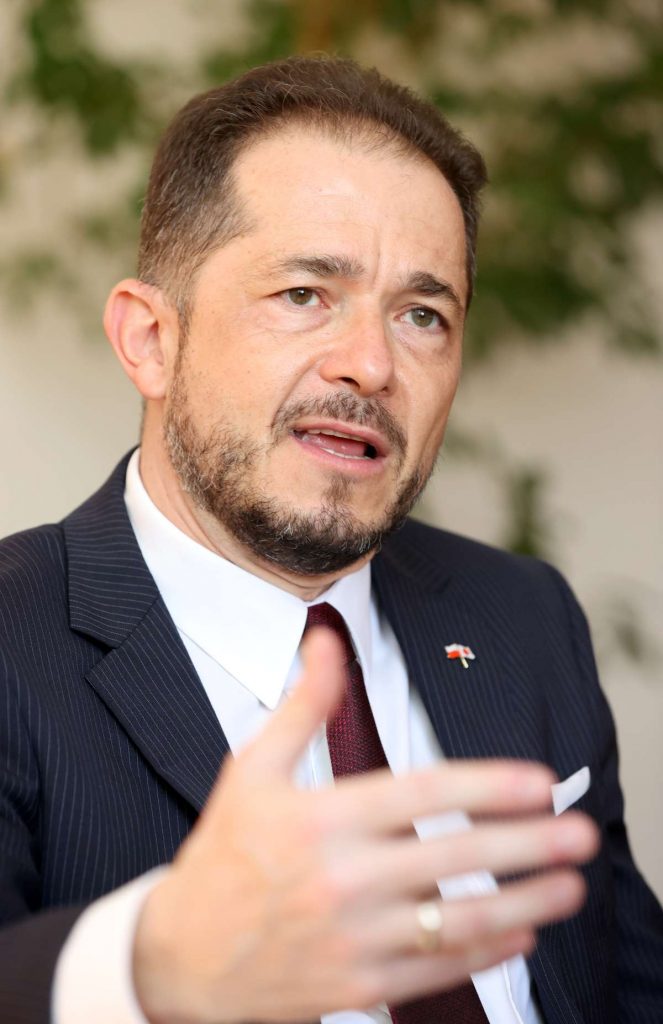 Can Poland become energy independent?
It means Poland has to diversify the sources of energy: build other [LNG] pipelines linking Norway with Poland, think about renewables and nuclear energy.
I'm afraid that it will be a very difficult time for all of us to completely restructure the energy sectors. It will require a lot of cooperation.
Today I'm going to Fukushima to also discuss some of the cooperation issues in the nuclear sector between Poland and Japan.
RELATED: Restart Japan's Nuclear Power Plants, Help End Ukraine Crisis
Reforming the United Nations
How deeply is the United Nations engaged in this crisis?
The United Nations is at the very difficult and challenging times of its existence. Poland has held the position that the UN should be reformed, as there should be a special place for the European Union in the Security Council.
The largest organization of 27 countries (the EU) not having a separate place in the Security Council was a mistake, and it has been making the Security Council very unproductive.
At the same time, having countries like Russia and China with the right of veto also makes the Security Council extremely weak and passive, not reasonable in making decisions.
A number of organizations are not accepting Russia. 141 countries from the General Assembly voted to condemn the Russian invasion of Ukraine, which means that there is a majority of all of us on this planet standing against this kind of action [of Russia]. This is a very optimistic [prospect].
The Human Rights Council and the Council of Europe have suspended Russia.
The UN has to go through reform in order to respond to the changing world, one which is more globalized, which has challenges like climate change and security related issues.
I'm sure that Japan may play a very important role in the process of reforming this organization.


RELATED:
Interview by: Mizuki Okada, Arielle Busetto, Yasuo Naito