Japan, Other Countries Developing 'Open Standards' for 5G to Get Huawei Out of the Game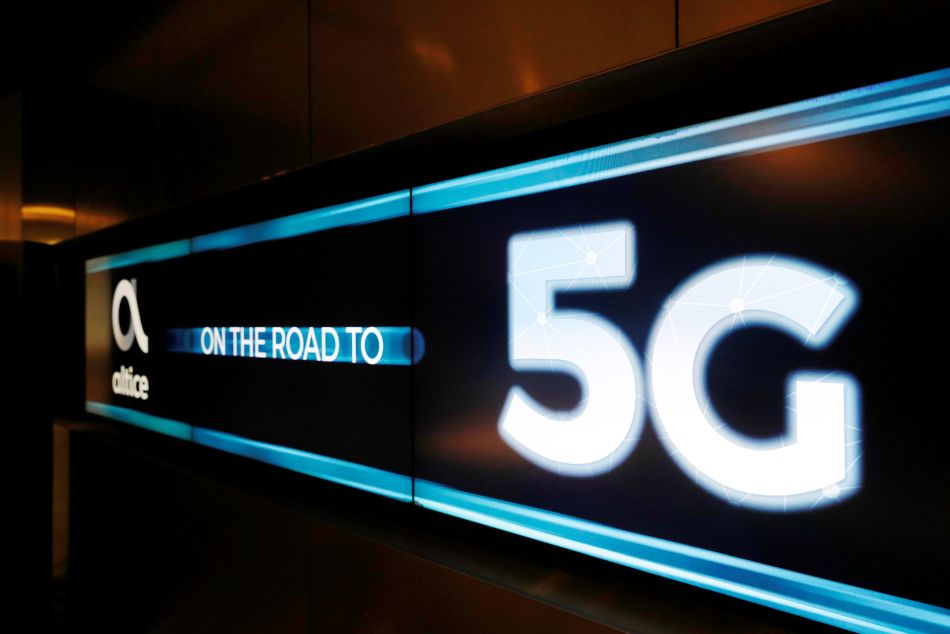 NTT DoCoMo Inc., Japan's largest mobile phone operator, is at the center of a movement to forge ahead with "open standards" for 5G — the fifth generation of mobile communications system. The aim is to bring together different countries to build a low-cost communication network without Huawei technology. 
The moves come against the background of the United States and Europe ramping up steps to eliminate the technology of Chinese telecom giant Huawei Technologies because of national security concerns. Currently, Huawei has the largest share of the global wireless base station market. 
According to one senior DoCoMo executive, manufacturers are reviewing their diverse network formulae, and if they reach a consensus, "We will be able to improve our comparative position, coming close to Huawei on the cost front." DoCoMo hopes it will provide an opportunity to globally expand the inclusion of Japanese firms' base station equipment.
Manufacturers currently have different specifications for connecting components of telecom base stations. Once specifications are standardized, it will become possible to link devices manufactured by different companies. If procurement of the components from various makers becomes available under common standards, competition will be spurred among them, tending to bring costs down.
The initiative for open specifications is driven by mounting moves in the United States and Europe to get Huawei out of development of 5G technologies.
Thus far, Huawei's 5G products are said to be of high quality and 20% to 30% cheaper than foreign alternatives — the reason many countries adopt its technology. However, it is not only the United States, vying with China over world hegemony, that has prohibited the use of Huawei products in national systems. The British government announced on July 14 its policy of removing Huawei products from the country's 5G mobile telecom systems. France's intentions to keep out Huawei have also become clear. 
These developments have provided a boost for Japanese base station manufacturers, such as NEC Corp. and Fujitsu Ltd. Britain has asked the Japanese government for cooperation in creating its 5G wireless networks. If Japanese companies can meet the technological levels and cost efficiency being sought by Britain, they will have a chance in this market.
NEC and Fujitsu each have less than 1% of the global market for base stations, compared with about an 80% market share held by the big three of Huawei, Sweden's Ericsson, and Finland's Nokia combined. To play catch-up in the face of such a huge gap, Docomo must take a leading advocacy role. 
Referring to the initiative, NEC president Takashi Niino recently voiced his resolve to expand to 20% the share of the Japanese electronics giant in the global 5G base station market. "Opening the technology standards could be the last chance for us to be able to compete globally with foreign competitors," he said. 
The O-RAN Alliance
To lead the way, DoCoMo will work on shareable specifications used in the development of 4G mobile base station equipment. 
"Regarding openness, DoCoMo will work on creating its own specifications from the 4G stage. In 2018, we established an organization called 'O-RAN' with major mobile phones in the world such as AT&T in the United States, and started international standardization of specifications. Excluding Huawei, more than 200 companies participate in this group," said one DoCoMo executive.
In 2018, DoCoMo, along with American provider AT&T and other major mobile operators around the world, established an organization called the O-RAN (Open Radio Access Network) Alliance. The group embarked on the task of working out unified international standards for the communications networks. More than 200 firms, excluding Huawei, are set to take part in the group.  
A DoCoMo executive pointed out that the success of the O-RAN effort would hinge on "increasing the number of equipment manufacturers producing equipment that satisfies the unified global standards." To bring down the cost for each device, it is vital that multiple manufacturers accelerate research and development, as well as the production and sales of each of the system's components. 
Manufacturers taking part in the O-RAN Alliance will set up facilities in as many countries as possible where product compliance with the open specifications can be verified and encourage wide participation in the production process, the DoCoMo official said.
(Read the story in Japanese, here.)
Author: Hiroyuki Manpuku, Staff Writer, The Sankei Shimbun