EDITORIAL | With Hinomaru Alliance, Japan Catches Up in Global 5G Race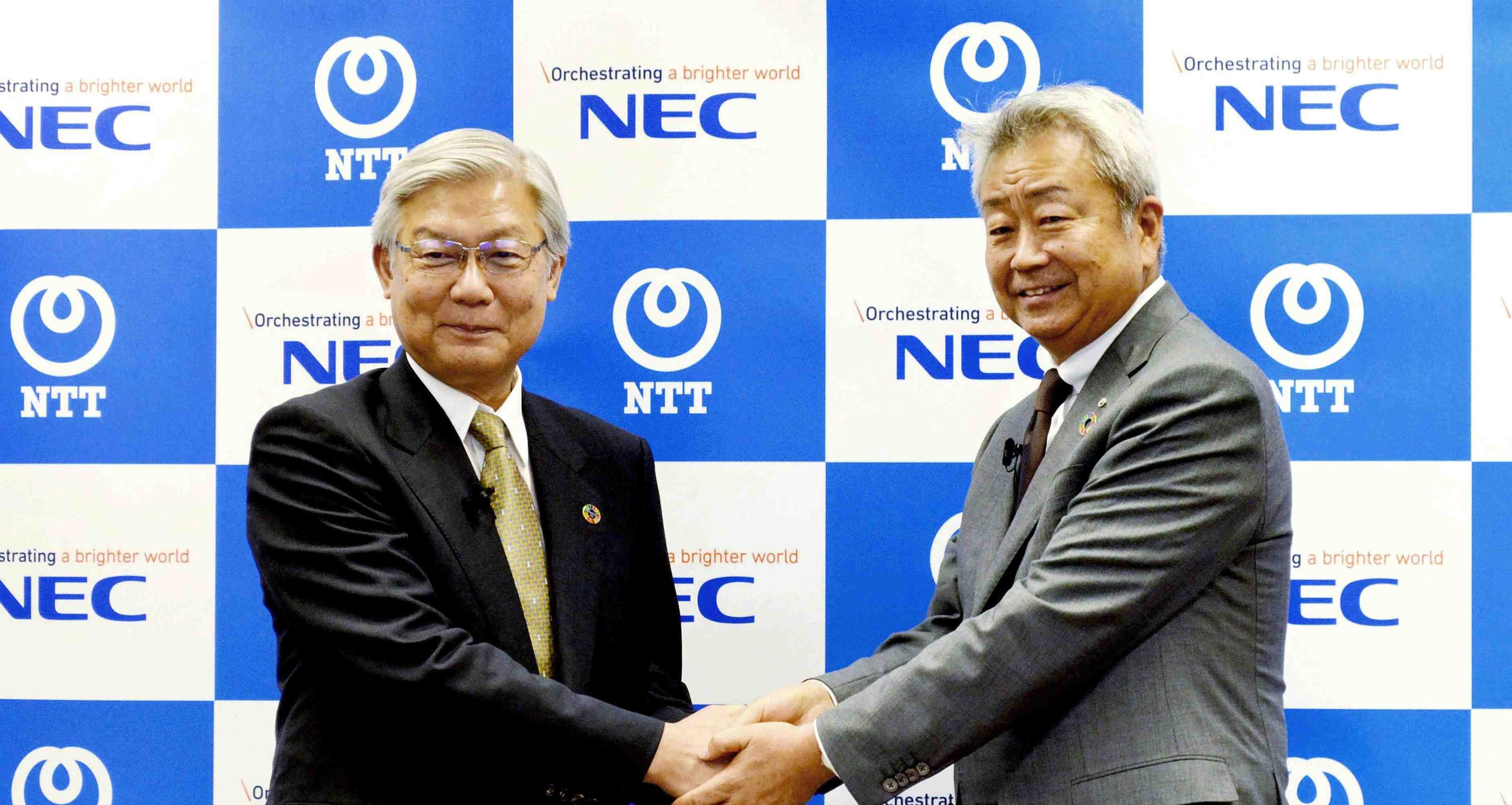 There is fresh hope that Japan will react well to international 5G developments through the "Hinomaru Alliance" ー a business and capital collaboration formed between NTT and NEC on June 25, involving development of technologies such as 5G mobile communications systems.
5G communications infrastructure is vital for cutting-edge technologies, such as automated driving, distance medicine, and smart factories. It is also at the front line of the clash between the United States and China in their battle for high-tech supremacy.
However, at the same time, Japanese companies are being marginalized by the rest of the world. The Chinese firm Huawei and two Northern European companies possess 80% of the 5G base station market share, whereas collectively NEC and Fujitsu only have less than 1%.
Nevertheless, as the world begins to reject Huawei following the U.S.'s claim that China is seizing confidential information through communication devices, Japanese companies find themselves in a favorable position. Home-grown technologies will contribute to Japan's economic security. Therefore, it goes without saying that business alliances and the Japanese government must proactively support domestic 5G projects.
NTT will invest approximately ¥64 billion JPY ($6.84 billion USD) in NEC. Both companies will bring knowledge to the table in areas such as optical wireless technology, with a view to developing communication devices that can be used at base stations.
The alliance has also set its sights on the next-generation 6G, which is set to gather momentum in the 2030s, as well as having aspirations of eventually gaining a base station market share of 20%.
Furthermore, the two companies are aiming to adopt an "open approach" in relation to base stations, and make use of sophisticated devices made by other firms. This collective effort spanning several Japanese companies is surely designed to increase Japan's competitiveness on the global stage, and to make up for the country's lag in the international 5G development race.
Several countries across the world are apprehensive about procuring from Huawei, owing to security concerns. It is not just the U.S. This spring, 5G services kicked off in Japan, but not one Japanese communications company decided to use a Huawei 5G base station.
However, it should be stated that Huawei provides a cheap, high-quality service. If Japanese companies can compete against Huawei, then they will be able to provide an attractive alternative in regions such as the U.S. and Europe.
Naturally, with regard to 5G overseas, it will be difficult for Japan to suddenly break into the leading pack. The question is whether Japan can learn from the mistakes it made during the 5G race, and then go on to be a major player in the 6G era.
The Ministry of Economy, Trade and Industry is supporting the development projects of Japanese companies such as NEC and Fujitsu, predicting that the second half of the 5G era is likely to continue for about 10 years. The anticipated level of financial support is about ¥70 billion JPY ($7.48 billion USD).
The Ministry of Internal Affairs and Communications has put together a 6G strategy, demonstrating its commitment to Japan, and its policy of encouraging domestic enterprise. Red tape needs to be left behind, and effective policies should continue to be followed.
Social and economic reform in the digital era is an important matter for the Abe administration, and 5G and 6G are right at the heart of this matter.
(Click here to read this editorial in Japanese.)
Author: Editorial Board