[JAPAN SPORTS NOTEBOOK] Golfer Yui Kawamoto Grateful for Chance to Focus on Her Craft Again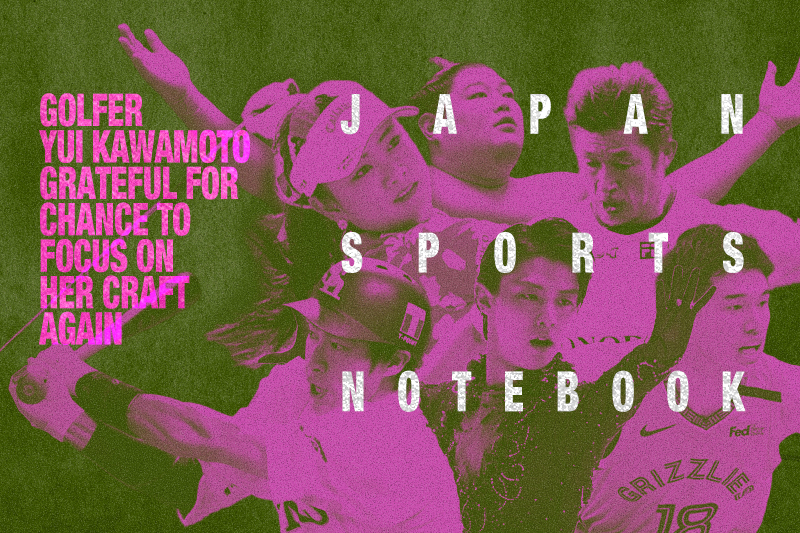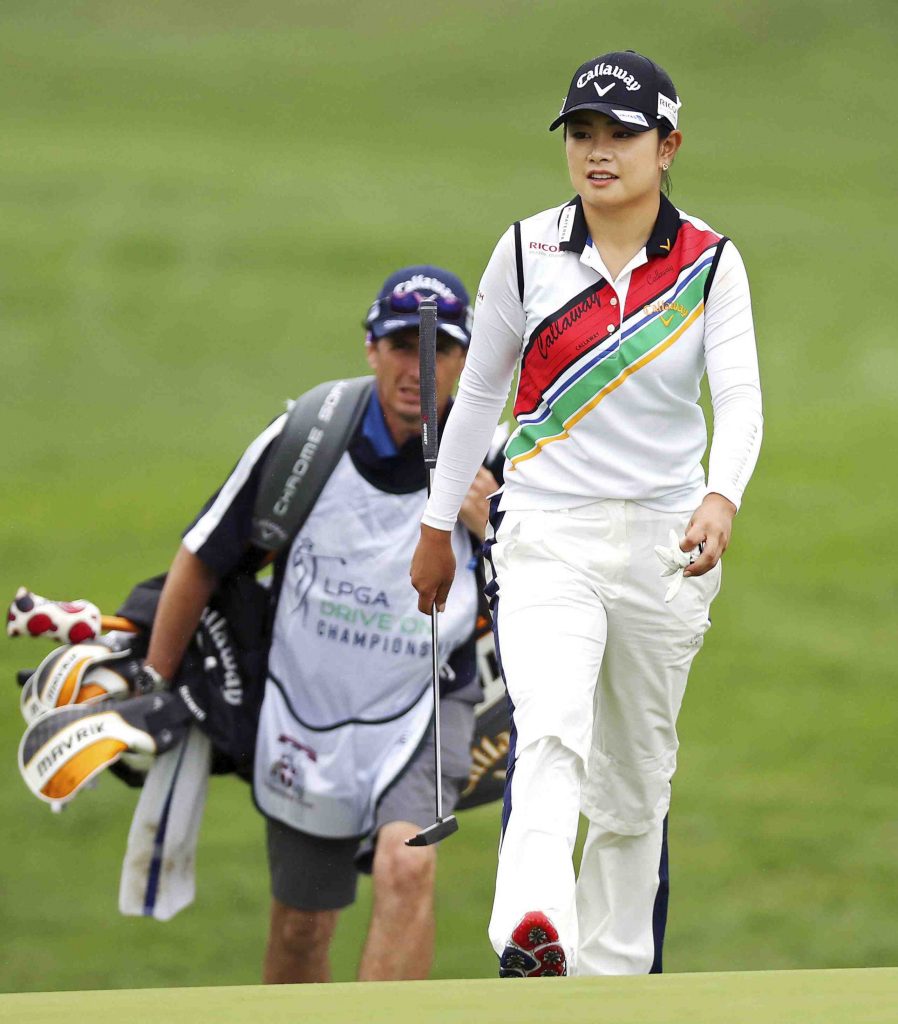 Yui Kawamoto made a solid return to competition last weekend after the LPGA's long layoff due to the COVID-19 pandemic.
In the tour's first event since February, Kawamoto finished fourth overall in the LPGA Drive on Championship on Sunday, August 2 in Toledo, Ohio.
"I'm really satisfied with my golf this week," the 21-year-old told reporters through a translator after shooting a 3-under 213 in the 54-hole event. "I think I was able to do the best I can, and I'm just thankful that I'm able to play."
She continued: "Yes, definitely it gave me confidence, especially on … a tough course like this. It's going to help my game a lot. I'll be playing a lot more, so I'm very happy with what I did this week."
World No. 4 Danielle Kang captured the title with a 7-under 209, including a 2-under 70 in the final round.
Kawamoto shot a 72 in the final round after carding 70 and 71 in the first two rounds, respectively.
While Hinako Shibuno, another talented, young Japanese golfer, was the surprise champion of the 2019 Women's British Open, Kawamoto has raised expectations for herself.
RELATED ARTICLE: 'Smiling Cinderella' Hinako Shibuno wins AIG Women's British Open
Kawamoto admitted that the final round of last week's tourney was good preparation for the upcoming Ladies Scottish Open, which is scheduled to be held August 13-16 at The Renaissance Club. The Women's British Open will be held the week after at Royal Troon Old Course.
She described it this way: "It was like a practice round for Scotland."
After the second round on August 1, Kawamoto spoke about working with prominent caddie Colin Cann, whom she commended for his pointers on the course.
"To be honest, I wasn't striking the ball really good today," Kawamoto commented. "I had a really good conversation with my caddie, and he gave me a lot of good advice that really helped my game today. So very happy with what I did today."
Elaborating on Cann's advice, she called him a "super caddie."
"He tells me what I need to do; he gives me a lot of options, which makes me really comfortable, and that really made a change in my game," Kawamoto stated.
Clearly, it appears that Kawamoto entered the second LPGA event of August with an elevated level of confidence. She shot a solid 4-under 68 on Thursday, August 6 in the first round of the Marathon LPGA Classic in Sylvania, Ohio, but slumped to a 5-over 77 in the second round and missed the cut.
Throughout the spring and early summer, Kawamoto was in Japan during the LPGA hiatus. It was a productive time for her to refine her game before returning to the United States in mid-July. She focused on her swing and course management.
"So I learned a lot of stuff during that time," Kawamoto told reporters.
Entering the final round at Inverness, Kawamoto was tied for fourth overall. Before swinging her clubs over the final 18 holes, the Ehime Prefecture native talked about being grateful for the chance to focus on her craft.
"You know, I'm just simply very thankful and happy that I'm able to play out here again," Kawamoto said, "So I'll do the same thing: focus on my game and I'll be ready for tomorrow."
Kawamoto made her LPGA Tour debut in January in the Gainbridge LPGA at Boca Rio and tied for eighth with a four-round total of 9-under 279 (68-73-69-69).
She missed the cut at two February tournaments, the ISPS Handa Vic Open and ISPS Honda Women's Australian Open.
After finishing ninth at the LPGA Q-Series in 2019, she qualified for the 2020 season as an LPGA player. In Japan, Kawamoto launched her pro career in 2018. Since her debut, she has 12 career top-10 finishes on the JLPGA Tour and four career victories.
Sumo
JSA Rejects Abi's Resignation Letter, Issues Five-Month Ban
The Japan Sumo Association has handed down a three-tournament suspension and slashed former komusubi Abi's salary by 50% for five months after he ignored coronavirus guidelines imposed by the sport's governing body.
The decision was announced on Thursday, August 7. It came after the 26-year-old Abi had handed in a resignation letter, revealing his intent to retire after the Shikoroyama stable wrestler pulled out of the July Grand Sumo Tournament midway through the event. He admitted to visiting hostess bars with another grappler.
At first, Abi, who last wrestled as a No. 5 maegashira, said he visited hostess bars twice—one time prior to the July Basho and on another occasion during the tourney, according to the JSA, Kyodo News reported.
"But it later transpired that he had underreported the number of visits," the news agency wrote.
Also penalized were stablemaster Shikoroyama, who was handed a 20% pay cut for six months. Gokushindo, a makushita-division wrestler, received a two-tourney ban.
"He was behaving in a frivolous fashion when so many association members were enduring a very cramped lifestyle," a member of the JSA compliance committee was quoted as saying by Kyodo.
Soccer
'King Kazu' Sets Mark in YBC Levain Cup Game
Kazuyoshi Miura appeared in Yokohama FC's YBC Levain Cup match against host Sagan Tosu on Wednesday, August 5.
By doing so, ''King Kazu'' at age 53 years, 5 months, 10 days, became the oldest player to compete in a Levain Cup match. The previous record was held by Ventforet Kofu's Yukio Tsuchiya, who was 42 years, 10 months, when he set the mark in 2017
For Miura, it was the first game he played in this season. He came off the pitch in the 63rd minute, replaced by substitute Kazunari Ichimi.
Yokohama FC won 1-0.
''I wanted my teammates to see how I can still fight,'' Miura was quoted as saying by The Japan News.
Baseball
Hawks Star Yanagita Leads NPB in Batting
It should come as no surprise that Fukuoka SoftBank Hawks outfielder Yuki Yanagita is leading Nippon Professional Baseball in batting this season.
After all, the veteran star hit .363 in 2015, .352 in 2018, and strung together five straight .300 or better seasons (2014-18). He batted .289 last season.
Yanagita is smashing the ball with impressive results this season, hitting .375 through August 7. In 144 at-bats, he has 54 hits, including seven doubles, four triples and 11 home runs. The six-time All-Star has also walked 36 times for the Pacific League club.
The Hiroshima native has excelled throughout his NPB career, which began in 2011.
If he hadn't signed a seven-year deal in December 2019 to remain with the Hawks, many fans might have expected that he would test his skills against the world's best in MLB over the next few years, just like NPB position stars Shogo Akiyama (Cincinnati Reds) and Yoshitomo Tsutsugo (Tampa Bay Rays). Both veterans are in their first season in the majors.
Now, unless that contract is torn up, it looks like Yanagita could retire as a Hawk.
''He would have been a hot commodity. An extremely talented player,'' an MLB insider told JAPAN Forward on August 7.
Tigers' Takahashi Shines in First Start of Season
Hanshin Tigers southpaw Haruto Takahashi excelled in his first start of 2020 on August 6 against the Yomiuri Giants at Koshien Stadium.
Takahashi, 24, held the Giants to three hits in seven innings while striking out 11 batters in an 11-0 victory.
"I had a few tough spots but my teammates made some big plays behind me and (catcher Ryutaro) Umeo," Takahashi told reporters after the game.
Auto Racing
Sato Looking Forward to Indy 500
Takuma Sato, the 2017 Indy 500 champion, is preparing for this year's upcoming race, which was pushed back from its traditional Memorial Day weekend spot in May to August 23.
Participating in an online interview session with reporters on Thursday, August 6, Sato discussed his outlook for the most prestigious race on the IndyCar circuit.
He acknowledged that the race is a big deal to him, a special race, saying, "Always, yes, whether you won or not. I think for all of us, for the drivers, waiting for the special moment. Obviously this year is a very different circumstance, very challenging. We should be really happy and appreciate the Indy 500 is still [being held]. Can't wait to be back in the car."
Noting that the Indy 500 includes a who's who of the circuit's top racers, the interview moderator asked, "How does it feel when that list comes out knowing you already won this race? You kind of carry something a little special when you compete in it again as a former winner."
Indeed, it is special, Sato confirmed.
"Yeah, absolutely," he said. "I think [it's] nice to be on the winning list, for sure. But once [you] get into the weekend, it's nothing really different. It's just a focus. Even if you have experience, [it] doesn't really matter for imagination. Compared to unknown territory, I just know how I feel it and how the team will feel it. You just want to repeat it."
Basketball
Watanabe Reflects on 75th Anniversary of Hiroshima Atomic Bomb Attack
Yuta Watanabe, who is in his second season with the NBA's Memphis Grizzlies and Memphis Hustle of the NBA G League, posted a thoughtful reflection this week on living and working in the United States, 75 years after the atomic bomb was dropped on Hiroshima on August 6, 1945.
Written both in Japanese and English, the 25-year-old Kagawa Prefecture native tweeted: "75 years since nuclear bomb was dropped on Hiroshima. Now I'm in U.S. playing basketball with people from different countries. Always thankful."
Watanabe spent most of the 2020-21 campaign with the Hustle, but has also appeared in 17 NBA games this season, averaging 2.0 points and 1.1 rebounds in 6.2 minutes for the Grizzlies. He made his most recent appearance on August 7 in the Grizzlies' 121-92 rout of the Oklahoma City Thunder, scoring four points and grabbing one rebound.
Tokyo Paralympics
Schedule Announced for Delayed 2020 Paralympics
Minor changes were made to the schedule for the Tokyo Paralympics, organizers said on Monday, August 3.
The Paralympic Games will be held from August 24-September 5, 2020, after being pushed back a year due to the global pandemic.
At a news conference, organizers explained that some events will begin and end at different times than the original plan for 2020.
"Having the schedule fixed is a big step for athletes," Tokyo 2020 Games delivery officer Hidemasa Nakamura told reporters. "We would like to continue our work to create a safe and secure Games."
Figure Skating
Dates Revealed for NHK Trophy
This year's NHK Trophy, one of the International Skating Union's Grand Prix series events, will be held November 27-29 at Towa Pharmaceutical Ractab Dome in Osaka Prefecture.
The ISU executive committee held an online meeting on Monday, August 3, and announced that the six-event Grand Prix series will start in October.
Expect skating superstar Yuzuru Hanyu to be among the competitors at the NHK Trophy.
Editor's note: Interested in submitting a news item for possible inclusion in the Japan Sports Notebook? Send an email with relevant information to e.odeven@japan-forward.com, or JAPAN Forward's comment's page or Facebook page and look for future editions of Japan Sports Notebook on our website.
Author: Ed Odeven
Follow Ed on JAPAN Forward's [Japan Sports Notebook] here on Sundays, in [Odds and Evens] here during the week, and Twitter @itsjapanforward.