[JAPAN SPORTS NOTEBOOK] Hisashi Iwakuma Rejoins Mariners as Special Assignment Coach
The now-retired Iwakuma will dispense his knowledge of pitching in his new job with the MLB club.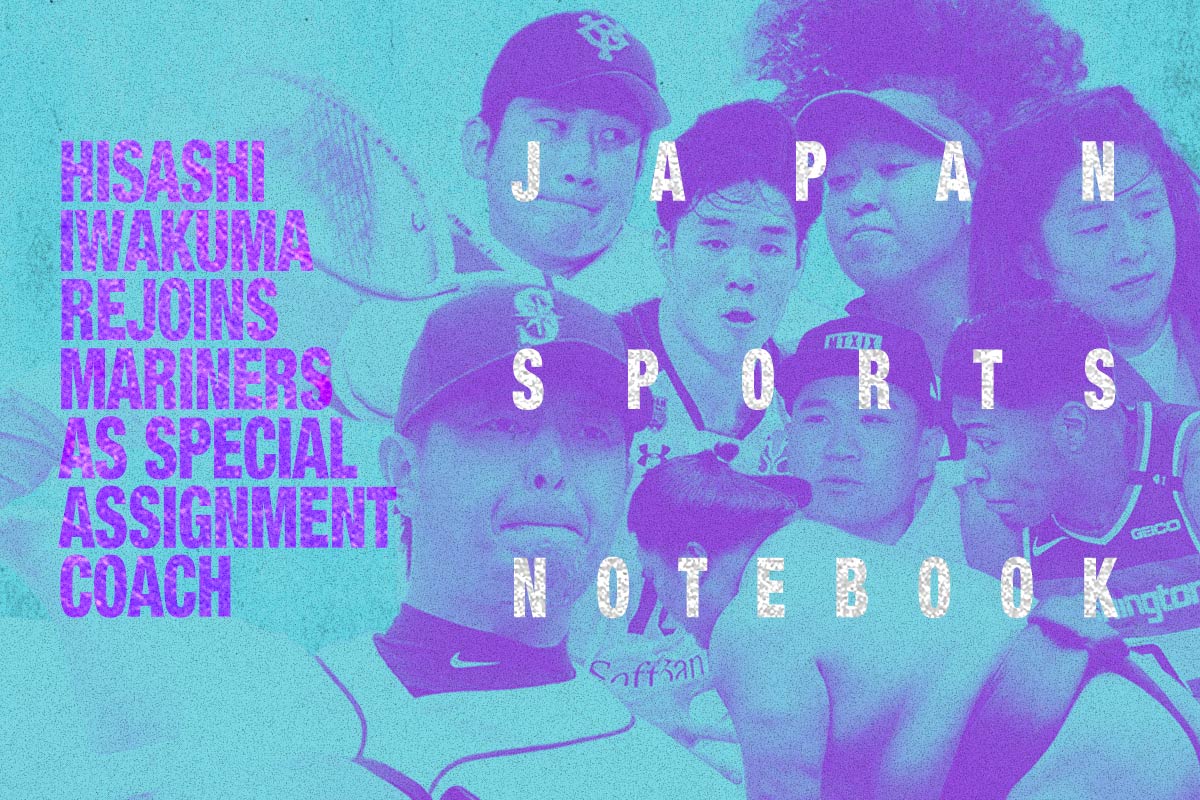 ~~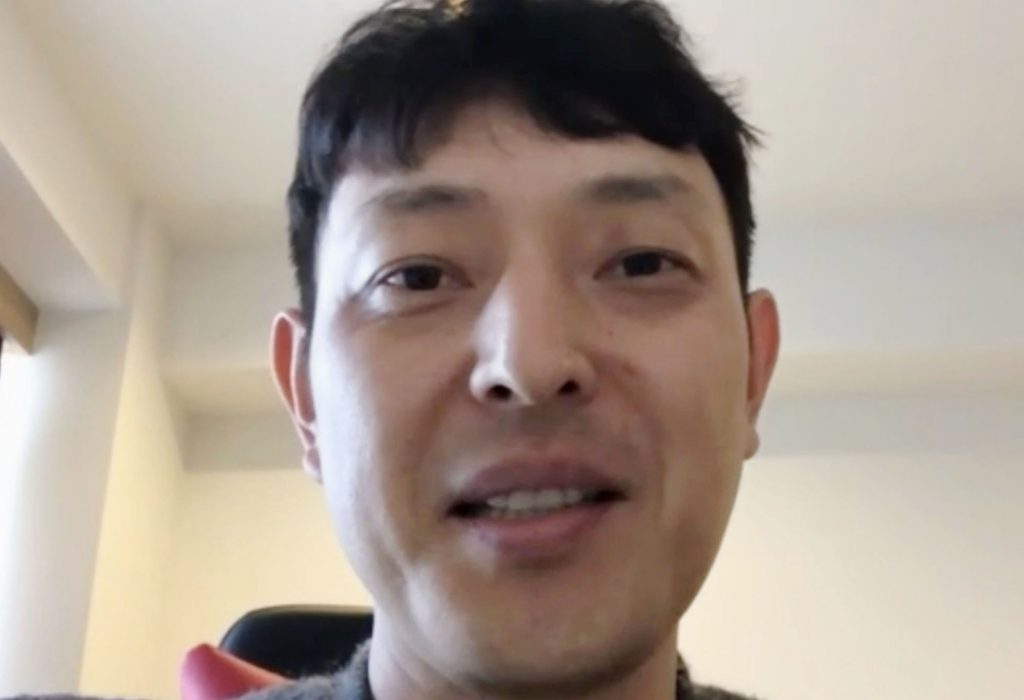 After three seasons of frustration due to injuries and zero pitching appearances for the Yomiuri Giants in an NPB game, Hisashi Iwakuma's post-retirement baseball life begins with a new challenge.
It's not a glamorous job, but it's a return to a familiar environment for Iwakuma.
The retired pitcher has rejoined the Seattle Mariners as a special assignment coach, the MLB club announced on Tuesday, January 12.
For Iwakuma, who turns 40 on April 12, this new opportunity will involve interacting with pitchers and pitching coaches throughout the organization. This includes upcoming work at the team's spring training complex in Peoria, Arizona. He'll also contribute to the team's scouting duties in Japan.
Mariners general manager Jerry Dipoto believes Iwakuma is well-equipped to handle his new responsibilities.
"Kuma has demonstrated throughout his career skills that we think will make him a perfect fit working with our coaches and players," Dipoto said in a statement. "He was always prepared, has a terrific work ethic, and the ability to communicate the things that made him a successful pitcher. We're looking forward to adding him to our mix at both the major- and minor-league level."



Iwakuma commented on this next phase of his baseball life on Instagram.
"It is a huge honor to accept the role of Special Assignment Coach for [the] Seattle Mariners," he wrote. "I am also grateful and excited beyond measure to work again with the esteemed GM Jerry Depot and everyone at [the] Mariners, and truly looking forward to the day of meeting my beloved fans in Seattle.
"Hoping everyone [stays] healthy and safe."
From 2012-17, Iwakuma went 63-39 with a 3.42 ERA in 150 games for Seattle. He also tossed a no-hitter in 2015.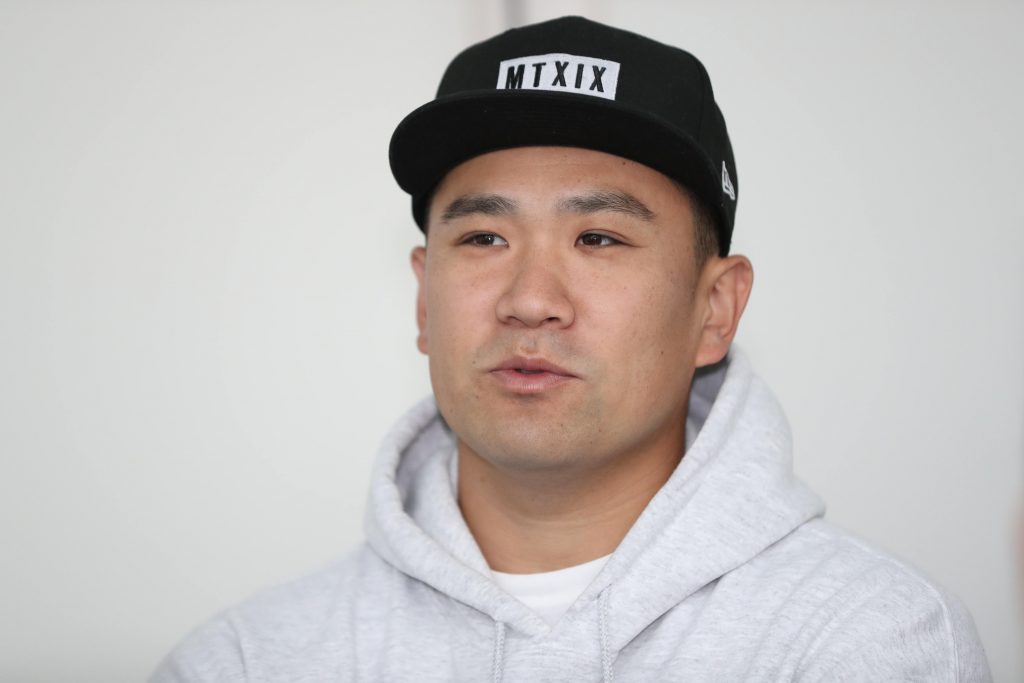 MLB Rumor Mill: Tanaka to Padres
Free-agent hurler Masahiro Tanaka, whose seven-year contract with the New York Yankees ended last fall, is among the veteran pitchers who could wind up signing with the San Diego Padres before spring training gets underway.
There's also been chatter among baseball insiders that Tanaka may return to Japan and play here in the upcoming season.
Explaining the gist of one of his stories this past week, longtime MLB insider Ken Rosenthal of The Athletic tweeted, "Wrote today about Padres doing background work on FA [free agents] on starting pitchers, specifically mentioning Tanaka."
The rebuilding Padres have already acquired Yu Darvish (from the Chicago Cubs) and Blake Snell (from the Tampa Bay Rays) as they continue to overhaul their pitching staff this offseason.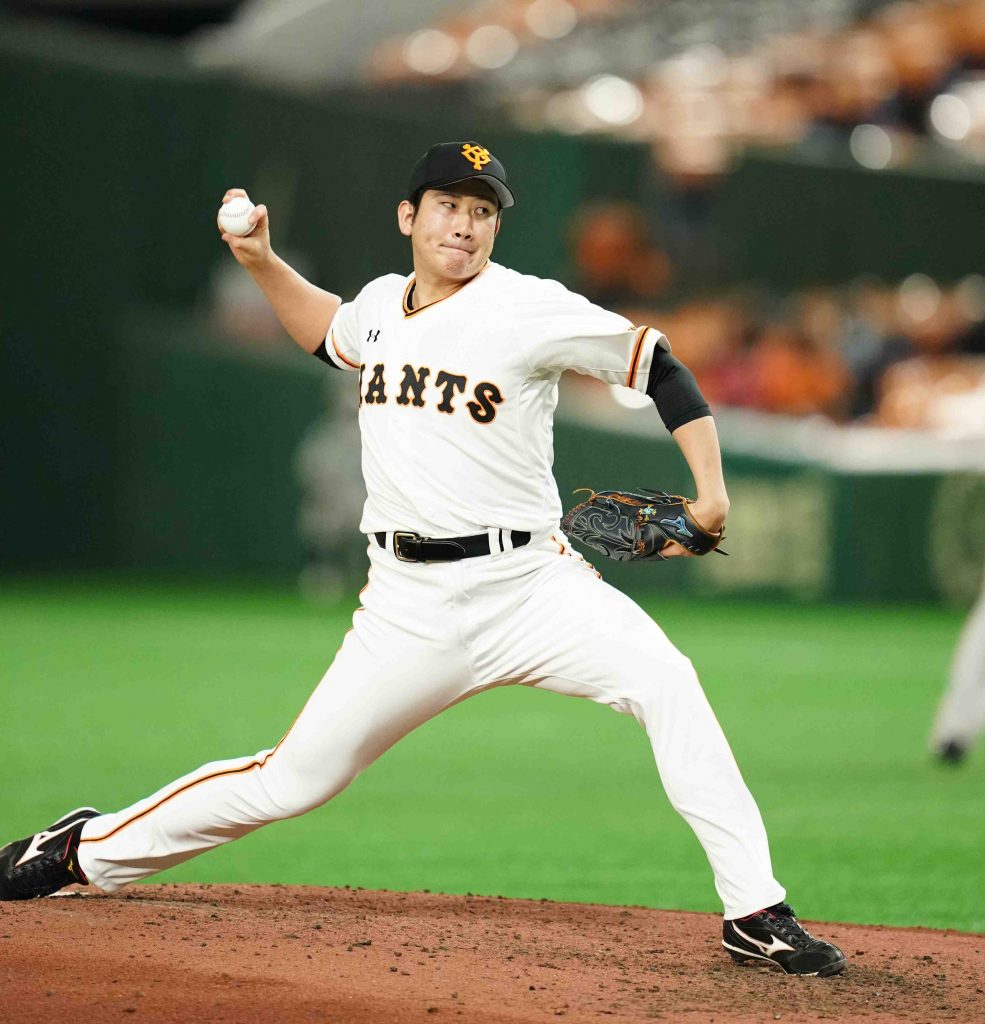 Sugano Signs Lucrative Deal
Yomiuri Giants ace Tomoyuki Sugano re-signed with the club and received the largest one-year contract in NPB history, according to published reports on Friday, January 15.
Sugano reportedly signed a 800 million JPY ($7.6 million USD) deal.
"When this season ends, if I have another chance, I think I want to give playing over there another shot," Sugano said in an online news conference, Mainichi Shimbun reported.


Kawashima, Sayama Elected to Japanese Baseball Hall of Fame
Katsuji Kawashima, Japan's silver medal-winning manager at the 1996 Atlanta Olympics, and baseball historian Kazuo Sayama have been elected to the Japanese Baseball Hall of Fame, it was announced on Thursday, January 14.
The hall's Class of 2021 doesn't include anyone from the Players Selection Committee.
"This is a great honor for me," Kawashima, 76, said in a statement. "I'm very grateful for the support of the leaders who raised me as a player in high school and college and the teammates who competed with me and the players and staff who fought with me as a manager."

Since joining the Society for American Baseball Research (SABR) in 1983, Sayama has written a number of important books on Japanese baseball history.
SABR's Asian Baseball Committee chair Bill Staples Jr. commended Sayama for his groundbreaking work, noting the effort he put into researching Gentle Black Giants: A History of Negro Leaguers in Japan, which was published in Japanese in 1986.
"Baseball is all about timing, and Sayama was indeed the right man in the right place at the right time to capture this story. He interviewed several Japanese players who remembered vividly and fondly their games against the visiting Negro Leaguers," Staples Jr. told the SABR website.

Gentle Black Giants gained a new audience in 2019 when it was translated into English. It tells the story of the Philadelphia Royal Giants' tours of Japan (1927-34).

Sayama also wrote The Mystery of "Jap Mikado": First Japanese in American Professional Baseball (1996); and An Inside History of U.S.-Japan Baseball (2005).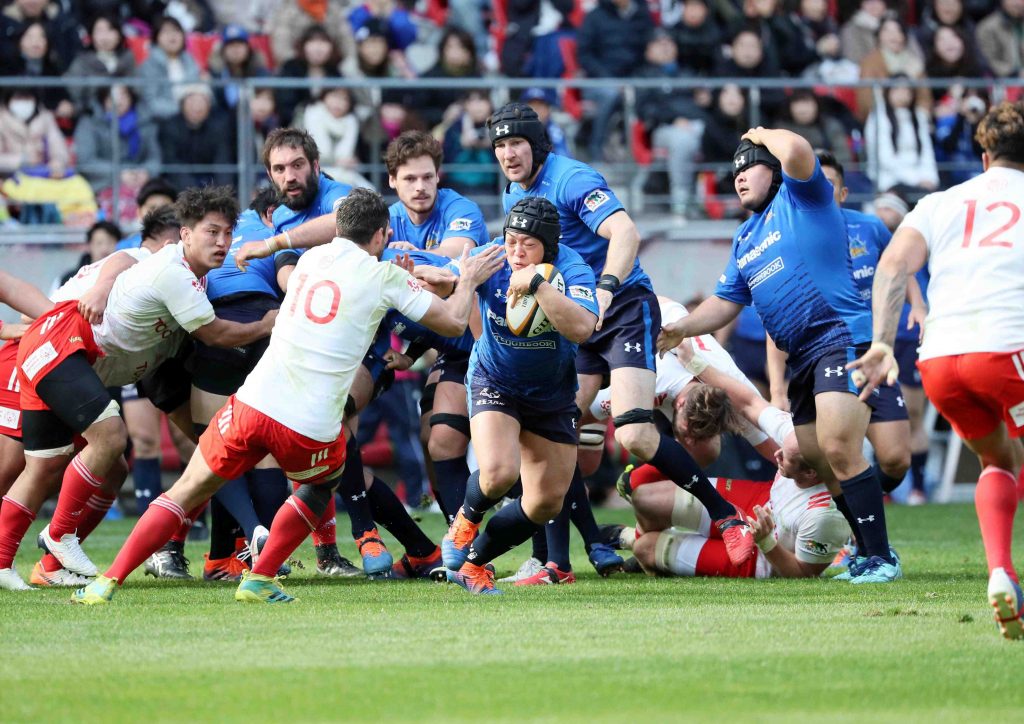 Rugby
Top League Postpones Start of Season
Japan Rugby Top League teams have been coping with a wave of COVID-19 cases in recent days. As a result, the Japan Rugby Football Union announced on Thursday, January 14 that the opening weekend of the season, which was penciled in for this week, will be put on hold.
The new target? Mid-February, Reuters reported.
The news came on the same day that 10 positive coronavirus tests within the Kobelco Steelers organization were reported. Five other top league teams ーToyota Verblitz, Suntory Sungoliath, Canon Eagles and Toshiba Brave Lupus ー have also had positive COVID-19 tests in recent days.
In November, the Top League unveiled plans to stage this year's January 16 opener between Toshiba and the NTT Communications Shining Arcs at the new National Stadium.



Judo
Japan Wins Two Gold Medals at Doha World Judo Masters
Yoko Ono (women's under-70 kg division) and Tsukasa Yoshida (57 kg) won gold medals at the Doha World Judo Masters, the first marquee international meet of the year. The three-day competition wrapped up on Wednesday, January 13.
France was the overall leader in medals (five golds, one silver and two bronze), which included superstar Teddy Riner's triumph over Russia's Inal Tasoev in the men's 100-plus kg division.
Japan also finished with five silver medals: Soichi Hashimoto (men's 73 kg), Funa Tonaki (women's 48 kg), Ai Shishime (women's 52 kg), Nami Nabekura (women's 63 kg) and Shori Hamada (women's 78 kg).
Judo fans from Tokyo to Toledo, Ohio, have been in awe of Riner's overall skills and technical brilliance for years.
Although his 154-match win streak was halted last February at the Paris Grand Slam (the victor, Kokoro Kageura, would be the answer to a good trivia question), Riner is pleased with the tone-setting victory. Perhaps it's a good omen for him as he gears up for the rescheduled Tokyo Olympics, which are scheduled to begin on July 23.
"It's good to be back on top after a long gap and qualify for the Tokyo Olympic Games. I was very focused on getting the win in Doha and I'm so happy I succeeded," Riner was quoted as saying by Gulf Times.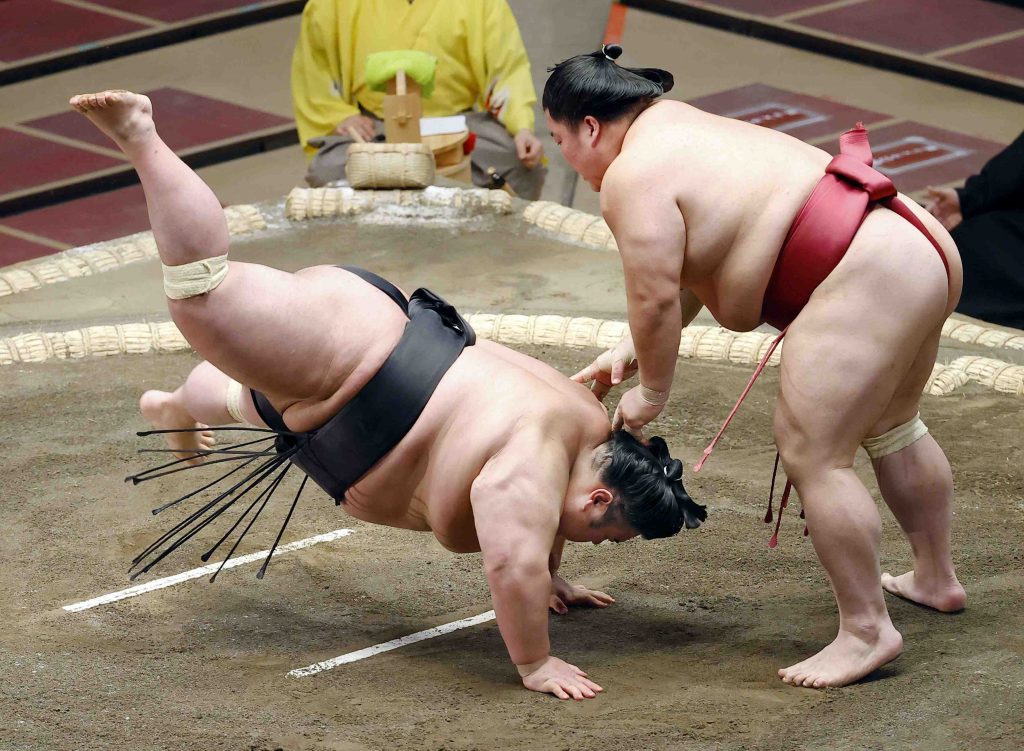 Sumo
Takakeisho Struggles at New Year Basho
After ending the 2020 season on a high note by winning the November Grand Sumo Tournament, Takakeisho endured a rough start at the ongoing New Year Basho.
The ozeki lost his first four matches of the 15-day tournament at Ryogoku Kokugikan before picking up a victory over maegashira No. 3 Kotoshoho on Thursday, January 14. He then fell to maegashira No. 3 Onosho the next day, making his quest to be promoted to yokozuna an uphill battle.
In a tournament impacted by the global pandemic ー 65 wrestlers aren't competing, including 15 in the top division and second division because of the coronavirus ー there were two unbeaten men entering the first weekend of the tournament. No. 1 Daieisho and maegashira No. 16 Akiseyama had identical 6-0 records through Friday, January 15.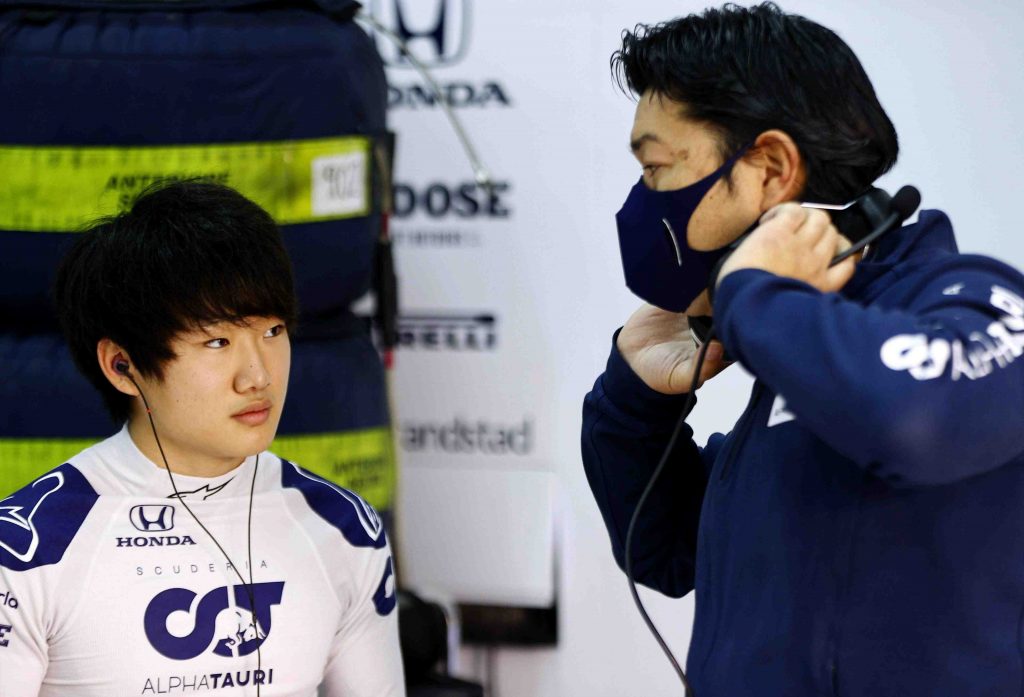 Auto Racing
Formula One's Season-Opening Race Moved to March 28
Yuki Tsunoda, who will make his Formula One debut this season for Scuderia AlphaTauri Honda, will have to wait a little while longer than expected to put his pedal to the metal.
F1 decided to move the Australian Grand Prix from March 21 to November 21, citing the pandemic. Instead, the season will begin with the Bahrain Grand Prix on March 28, it was announced earlier this week.
Honda motorsport chief Masashi Yamamoto has high hopes for the 20-year-old driver. Tsunoda was the Formula Two Rookie of the Year in 2020.
"We've been keeping an eye on him since his Formula 4 season," Yamamoto told Racing 365 News.
"He is a good driver with a good base speed, great adaptability and an aggressive driving style. In Formula 2 he finished third in his first season and he achieved a rare high level for a debutant in that class.
"I feel that the Suzuka Circuit Racing School, for example, combined with the talent of Tsunoda, have borne fruit. I'm really looking forward to discovering how much we can still achieve with him.
"After a record-breaking year for him, and in just his second year in Europe with a completely different culture, he is highly regarded worldwide. We as Honda are therefore very pleased that he has been granted a super license."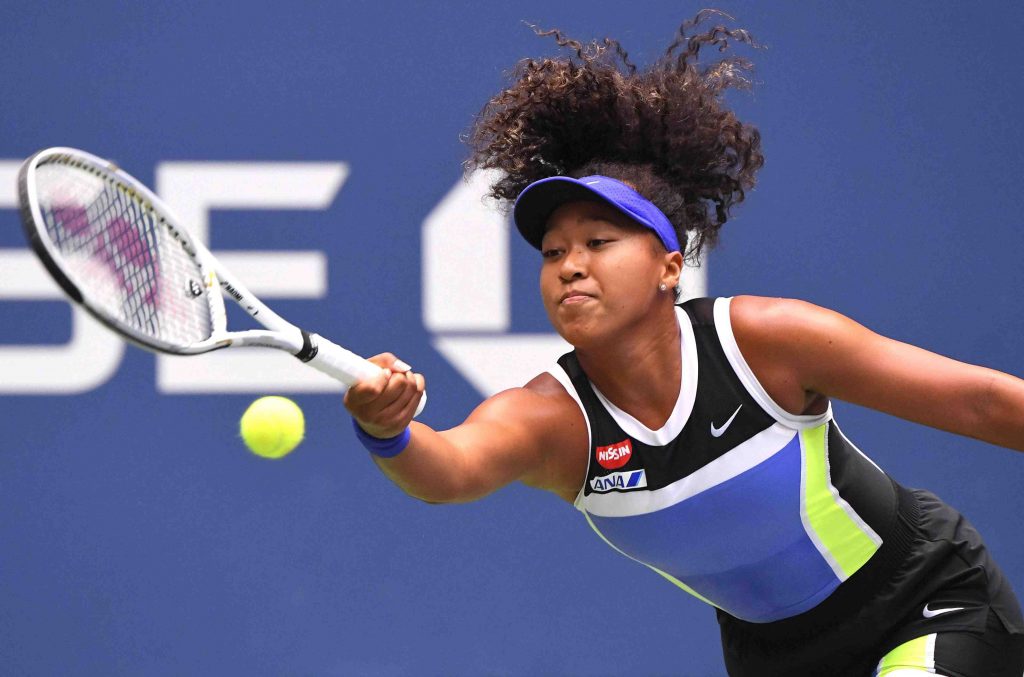 Tennis
Osaka Among SportsPro's 10 Influencers for 2021
Tennis star Naomi Osaka was named to SportsPro Magazine's list of top 10 sports influencers.
The British publication cited Osaka's activism as a chief reason.
"Shortly after winning her second U.S. Open in September, Naomi Osaka told Vogue that she had been able to draw on added motivation to get through the tournament," the magazine reported on its website.
"With each victory came another opportunity to raise awareness of racially charged police brutality, to wear another of the seven face masks that had accompanied her to Flushing Meadows bearing the name of an African-American killed at the hands of U.S. law enforcement.
"For those that have followed Osaka's short but impressive professional tennis career to date, her emergence as a leading athlete activist might have come as something of a surprise. A self-confessed introvert who once described herself as 'the most awkward person in tennis,' the 23-year-old overcame her inhibitions in 2020 to speak authoritatively and articulately on issues of social justice as she harnessed the power of her fame as a force for good."
Others on the top-10 list, which SportsPro did not rank by number include: Japan Prime Minister Yoshihide Suga, Kim Ng (general manager, Miami Marlins), Erika Nardini (chief executive, Bartool Sports), Stefano Domenicali (chief executive, Formula One), Marie Donoghue (vice president, Global Sports Video, Amazon), Brian Rolapp (chief media and business officer, NFL), Nick Clarry (managing partner, CVC Capital Partners), Arnaud Rouger (chief executive, Professional Football League) and Patrik Frisk (chief executive, Under Armour).



Basketball
Baba Makes Winning Debut for Melbourne United
Guard Yudai Baba helped Melbourne United open Australia's National Basketball League season with an 89-65 road victory over the Adelaide 36ers on January 15.
The Toyama native, who was making his NBL debut, contributed 10 points on 4-for-6 shooting, four rebounds, one assist and one steal in 17-plus minutes in a high-energy effort. It also included a dynamic fast-break dunk.
Baba also made a nifty alley-oop pass to big man Jock Landale, who unleashed a power slam to close out the third quarter. That gave the visitors a 63-52 lead.
Baba was one of five United players to score in double figures.
After the game, United coach Dean Vickerman said Baba, a former B. League standout for the Alvark Tokyo and an NBA G League player last season, made a positive impact.
"I thought Baba really stuck to the scout [scouting reporting] very well and did exactly what we wanted from him," Vickerman told reporters after the game. "And then he got rewarded by getting in the lane and getting deflections, and getting out on the break, we saw his speed. And as I've said before, he is the fastest guy on our team, and that's in itself going to create some trouble [for opponents] and some advantages for us. But he's been exceptional.
"He's going to be the best Asian player that's ever come to this league, and he's got a really important role for us, coming in and providing a spark and an energy, and we got exactly what we wanted out of him tonight.
Asked to describe his first NBL game, Baba responded by admitting he was nervous at the beginning of the contest, "but once I got on the court, coach talked to me and the teammates helped me, so times goes on and I was able to calm down and I could play my strengths, so I enjoyed this game."

Wizards Dealing with Postponements
The NBA's Washington Wizards postponed their upcoming games against the Cleveland Cavaliers on Sunday, January 17 and Monday, January 18 due to a lack of available players.

The team made the announcement two days before the back-to-back games.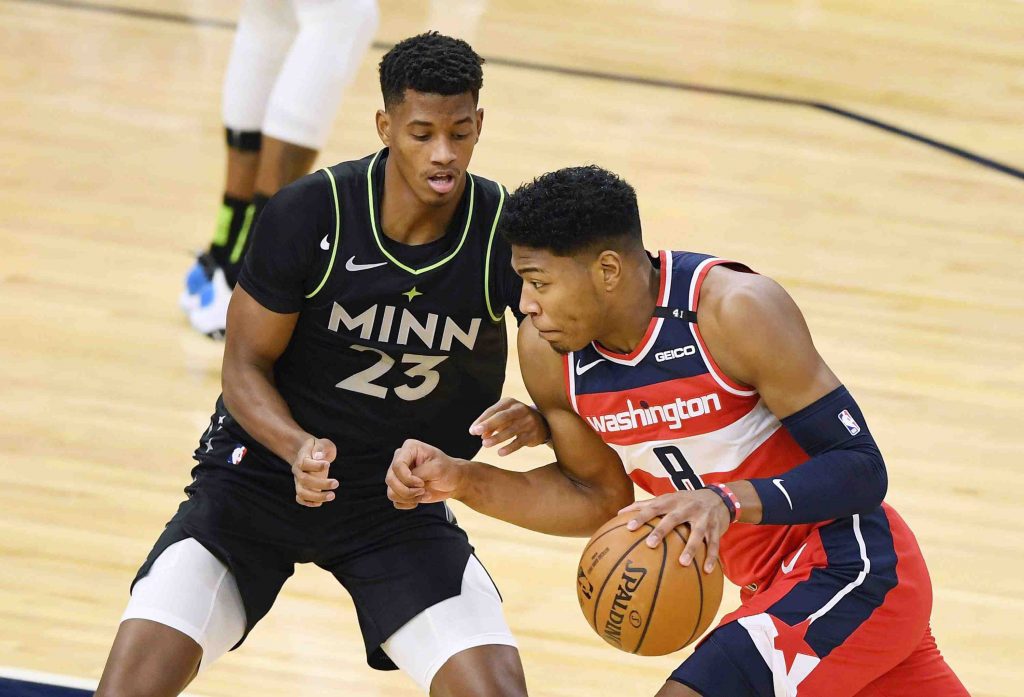 Second-year forward Rui Hachimura is one of nine Wizards players out of action because of the league's COVID-19 protocols. Six players, whose names were not released, have tested positive for the coronavirus, according to Washington general manager Tommy Sheppard.
"What's ahead is going to be determined day-by-day," Sheppard said. "We're hoping that there are no new positive tests tomorrow.
"Our full trust is in the league in guiding us to getting as healthy as possible."

National Sports
Impact of COVID-19 Affects Pro Leagues
As the nation grapples with COVID-19, Japan will bar foreign athletes from training here until February 7, when the state of emergency is scheduled to be lifted, Kyodo News reported.
Due to this temporary measure, foreign coaches and players who are also involved in the J. League and Nippon Professional Baseball will be delayed from preseason preparations here for the time being. NPB training camps open on February 1.


Editor's note: Interested in submitting a news item for possible inclusion in the Japan Sports Notebook? Send an email with relevant information to e.odeven@japan-forward.com, or JAPAN Forward's comment's page or Facebook page and look for future editions of Japan Sports Notebook on our website.
Author: Ed Odeven

Follow Ed on JAPAN Forward's [Japan Sports Notebook] here on Sundays, in [Odds and Evens] here during the week, and Twitter @itsjapanforward.
</div>