[JAPAN SPORTS NOTEBOOK] Rejuvenated Runner Hitomi Niiya Receives JAAF's Athlete of the Year Honor
Hitomi Niiya's triumph in the 2020 Houston Half Marathon kicked off a successful year that culminated with a national record in the women's 10,000 meters.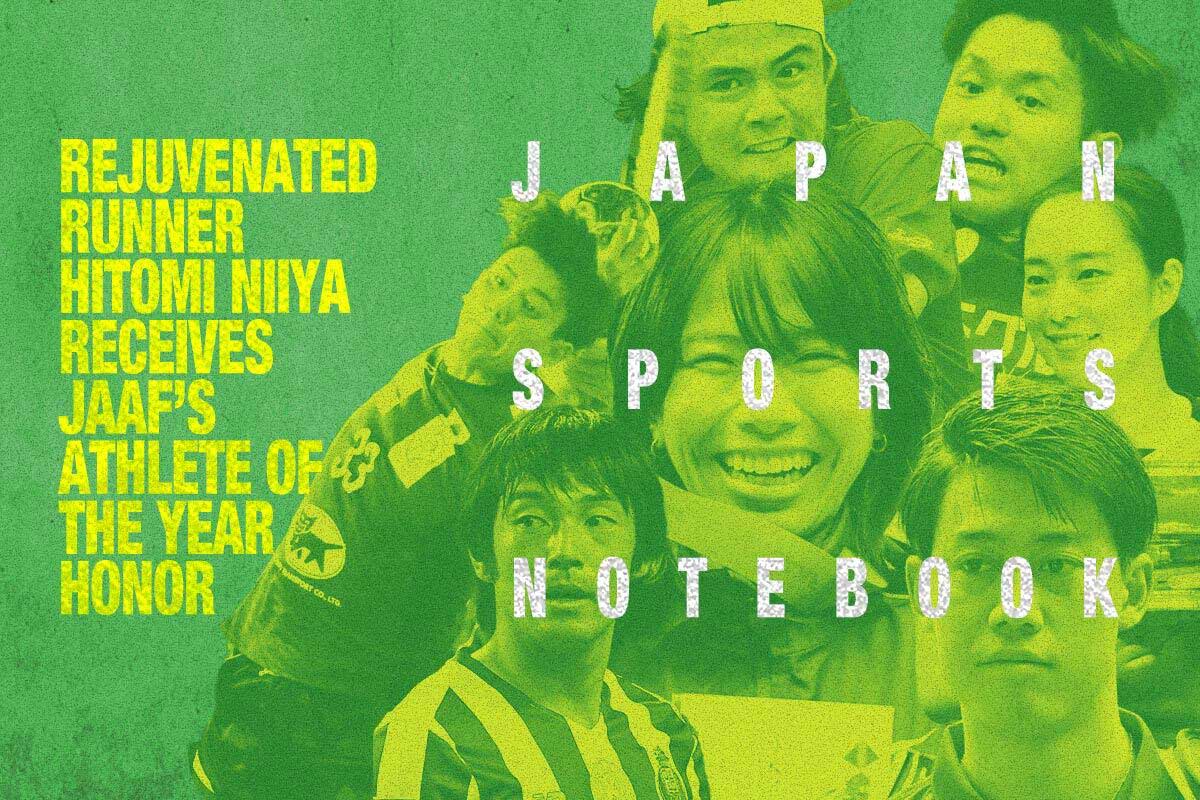 ~~
Perseverance is a defining characteristic of long-distance runner Hitomi Niiya's career.
Although she initially retired at a young age, she discovered her love for the sport still remained and she dedicated herself to once again strive for excellence.
Niiya, whose career was halted by injuries in recent years, made an inspiring comeback in 2020.
The Houston Half Marathon on January 19, 2020, was a sign of things to come for the native of Soja, Okayama Prefecture.
Not only did Niiya finished first overall, but she set a national record in the process by completing the race in 66 minutes, 38 seconds. The previous national mark was set by Kayoko Fukushi (67:26), which she established in 2006.
Niiya was recognized as the Athlete of the Year by the Japan Association of Athletics Federation (JAAF) on Thursday, January 21. During an online extravaganza, which replaced the customary program due to the global pandemic, Niia received the prestigious honor as the banner accolade of the JAAF's Athletics Award 2020 event.
Niiya wasn't an active presence on the global or international running scene for a few years.
The 2012 London Olympian coped with plantar fasciitis in her foot, then formally decided to retire at age 25 in January 2014.
She mounted a comeback in 2018 after a nearly five-year absence, and solid results followed, including a respectable 11th-place finish in the women's 10,000 meters (31:12.99) at the 2019 World Athletics Championships in Doha.
For her, the start and finish of last year provided a big reminder of her running talents. Niiya completed 2020 with another record-breaking performance, this time at the Japan national championships in Niigata on December 4.
She obliterated the former record in the women's 10,000, reaching the finish line in 30:20.44. Yoko Shibui had set the previous mark (30:48.89) in 2002.
"Although I'm usually not satisfied after a race, I'm honestly happy today," Niiya said after the race, according to letsrun.com.
Niiya, who turns 32 in February, was the fifth-place finisher in the 10,000 meters at the 2013 World Championships in Moscow. In that race, she set a previous personal-best time in the event (30:56.70).

Reflecting on the Athlete of the Year accolade, Niiya expressed gratitude for the support she's received along the way.
"I am thankful for being selected as the [JAAF's] Athlete of the Year. I am grateful to the Japan Association of Athletics Federations, Sekisui Chemical, and the sponsors for this award."
She noted that 2020 was "a very challenging year," citing training and competing in the 1,500, the 10,000, and the half marathon.
"It was also a year of gratitude for the support of our fans," she commented.
"In 2021, I would like to keep in mind the challenge and face the competition and produce results that will please our fans."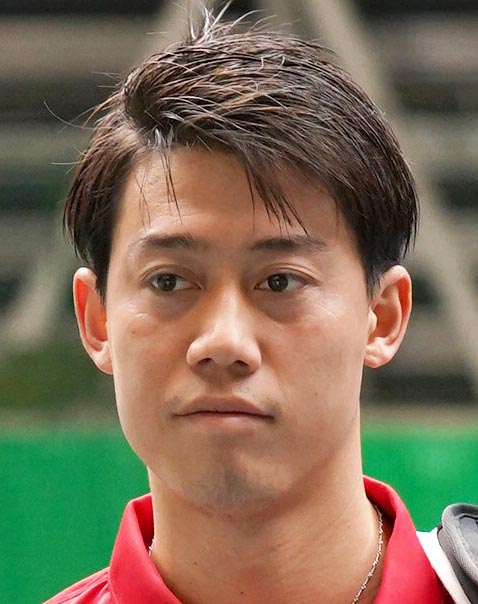 Tennis
Nishikori, Daniel Among Players Quarantining Before Australian Open
In the run-up to the first Grand Slam event of the year, pro tennis isn't immune to COVID-19 protocols.
As hundreds of players descend upon Melbourne to prepare for the Australian Open, a host of 70-plus players along with their coaching and support staff are coping with 14-day quarantines in their hotel rooms, according to published reports earlier this week.
The Australian Open begins on February 8.
The quarantines were implemented after "passengers on three charter flights returned positive tests for the novel coronavirus," Reuters reported.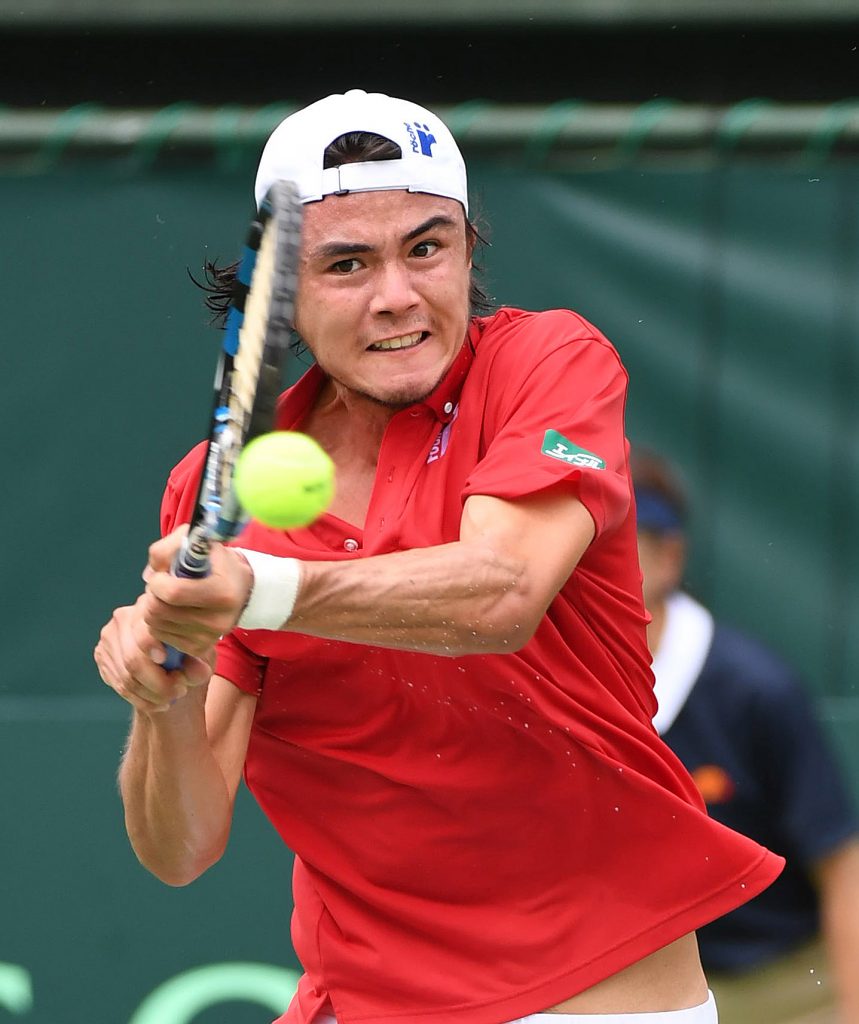 Among the players experiencing the quarantine are Kei Nishikori and Taro Daniel, and both have given interviews about their daily routines during the isolation period.
In addition, Daniel, who was born in New York, insisted he's trying to make the best of a difficult period.
"I will be one of the players in full isolation," he tweeted. "Hard to swallow but I was aware of the possibility prior to coming. Will do my best with my preparation and this will be an interesting story for my kids or grandchildren years in the future ha-ha."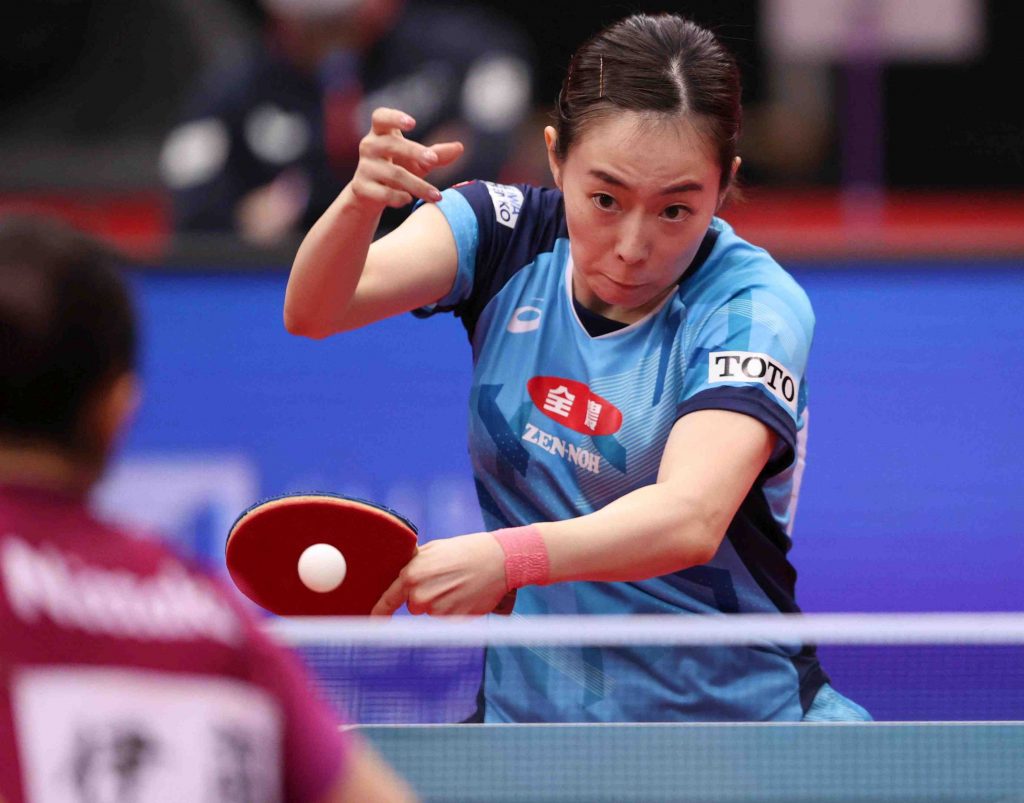 Table Tennis
Ishikawa, Oikawa Nab Titles at National Championships
World No. 9 Kasumi Ishikawa staged a spirited comeback against Mimi Ito to claim her fifth national women's singles title on Sunday, January 17 in Osaka.
Ishikawa, who had lost three of the first four games, triumphed 12-10 in the pivotal fifth game over world No. 3 Ito. The 27-year-old went on to win the title match in seven games.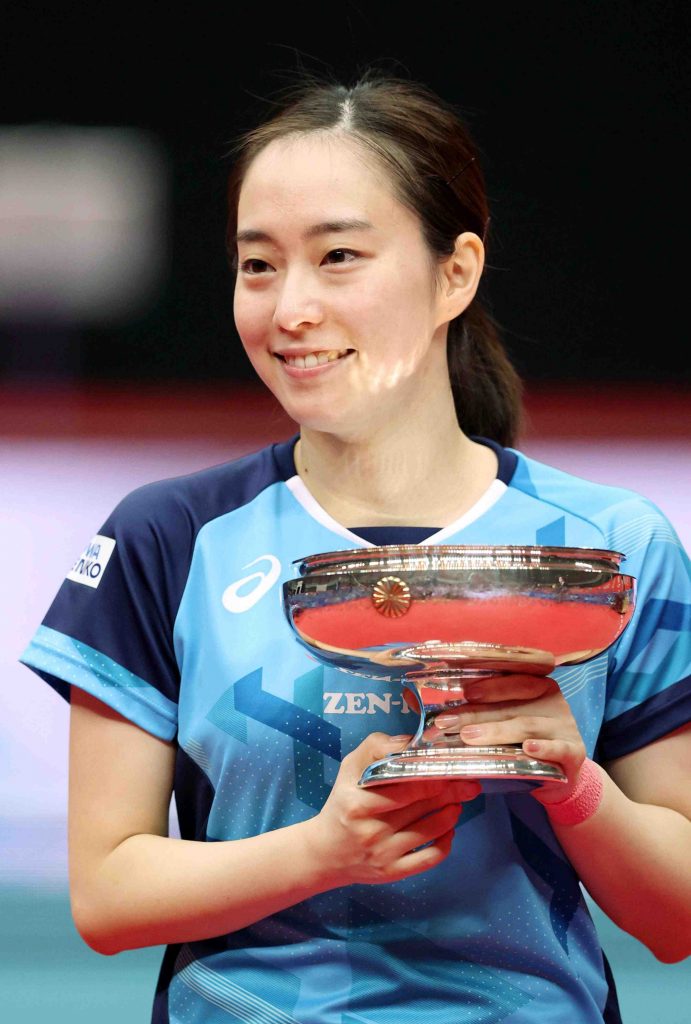 "I resolved to fight hard until the end. It's been a while and I'm happy to be the champion again," Ishikawa told reporters.
"I'll do what I can to prepare well for the Tokyo Olympics and give it my best once again."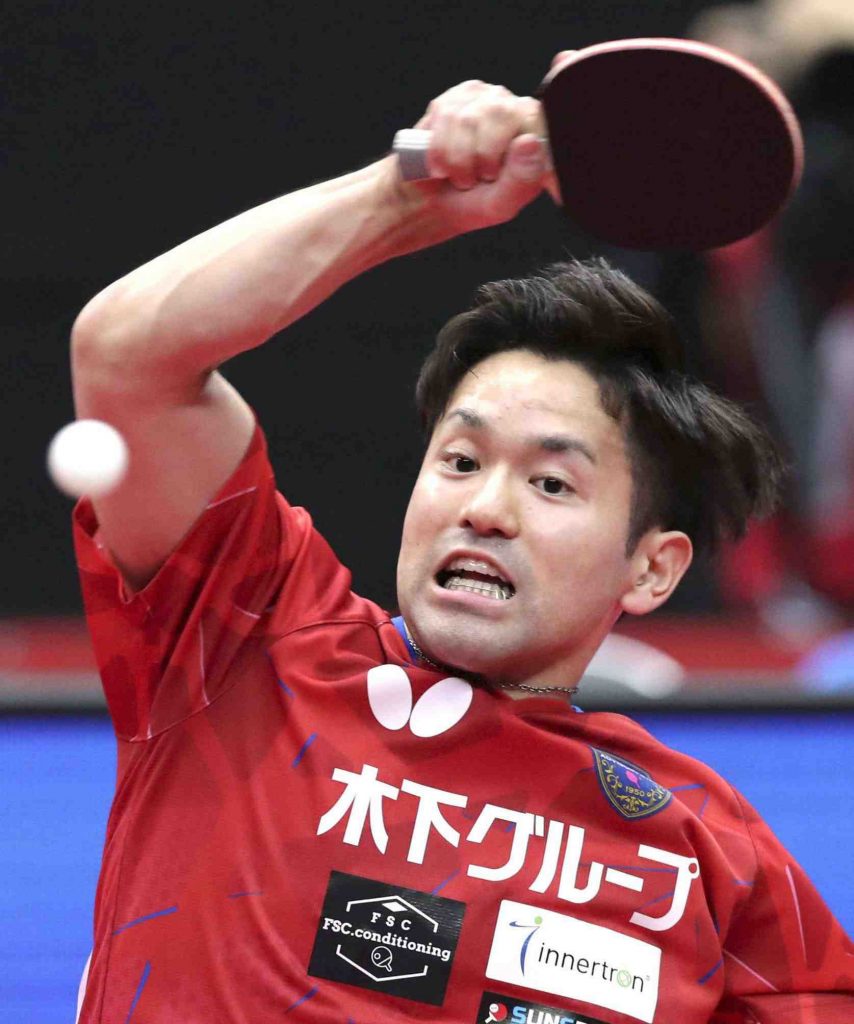 In the men's final, Mizuki Oikawa topped Masataka Morizono on the same day to capture his singles title at nationals, also winning 4-3.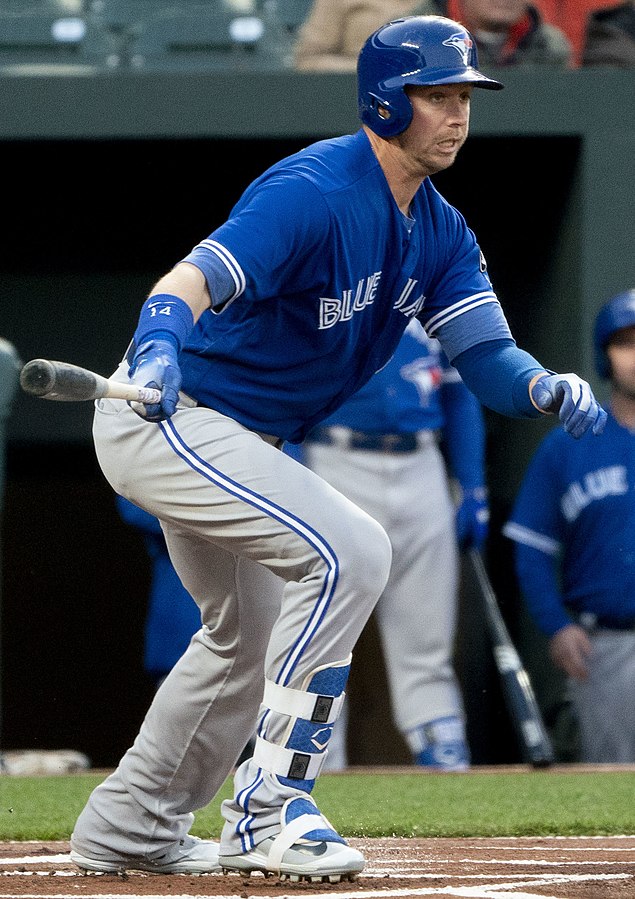 Baseball
Giants Sign Veteran Slugger Smoak
After 11 seasons in MLB, Justin Smoak recently signed a two-year $6 million USD (¥623.2 million JPY) deal to play for the Yomiuri Giants.
The 34-year-old first baseman, who appeared in a combined 36 games for the Milwaukee Brewers and San Francisco Giants in the pandemic-shortened 2020 season, has 196 career home runs and 570 RBIs in 1,286 big-league games.
Smoak suited up for the Texas Rangers (2010), who made him a first-round pick in the 2008 MLB Amateur Draft, followed by stints with the Seattle Mariners (2010-14) and Toronto Blue Jays (2014-19) before playing for both the Brewers and Giants last season.
A native of Goose Creek, South Carolina, the left-handed hitter had the best season of his career in 2017, when he belted 38 homers and drove in 90 runs. He hit .270 in 158 games and made the American League All-Star team.
As a free agent this offseason, Smoak weighed offers from teams on both sides of the Pacific Ocean.
"About a week after the season ended, my agent mentioned that it could be an opportunity," Smoak recently told The Post and Courier, a Charleston, South Carolina, newspaper
"My first thought was, 'There's no way that I'll ever even think about that.' We got further along and it kind of got to the point where there were teams interested here but it definitely wasn't going to be a good free-agent market.
"This came about two to three weeks ago, and I had to sit down and start thinking seriously about some things. And here we are."

NPB Teams to Hold Spring Games Without Fans
Eight of the NPB's dozen teams hold their annual spring training camps in Okinawa Prefecture. For baseball fans, it's a treat to watch workouts and preseason games, but this year's camps will be different.
Spring training, which begins on February 1, will be held behind closed doors in both Okinawa and Miyazaki Prefecture, it was announced on Wednesday, January 20, as a COVID-19 precautionary measure.
Four NPB teams hold their spring camps in Miyazaki.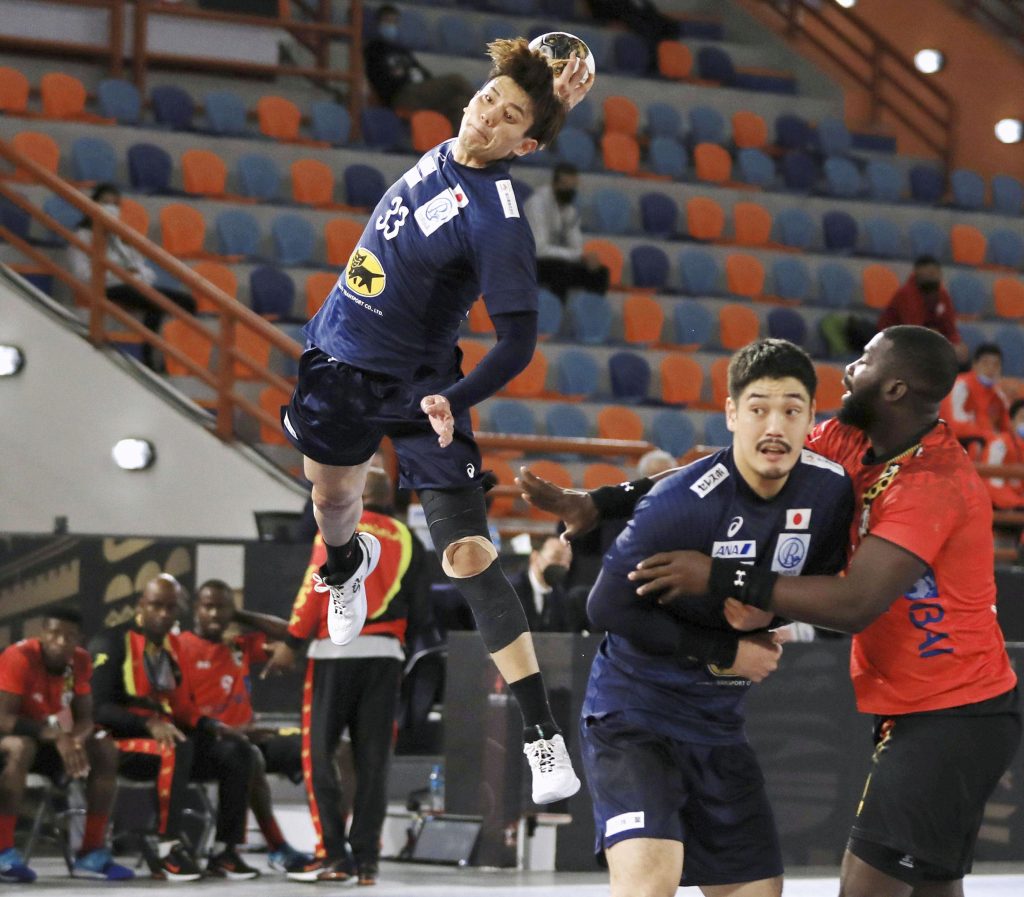 Handball
Japan Competes at World Championship in Egypt
At the ongoing 27th Men's World Handball Championship in Egypt, a 32-nation event, Japan entered its match against Denmark on Saturday, January 23 with mixed results ー one win, one draw and three losses.
In Japan's tournament opener, it battled to a 29-all draw with Croatia on January 15.
Two days later, Qatar handed Japan a 31-24 defeat. Paris-born left wing Remi Doi, whose father is French and mother is Japanese, led Japan with seven goals.
Japan bounced back with a cliff-hanger triumph over Angola on Tuesday, January 19, earning a 30-29 decision. Right back Jin Watanabe paced the victors with seven goals.
Argentina topped Japan 28-24 on Thursday, January 21. Tatsuki Yoshino had a team-best six goals in the loss.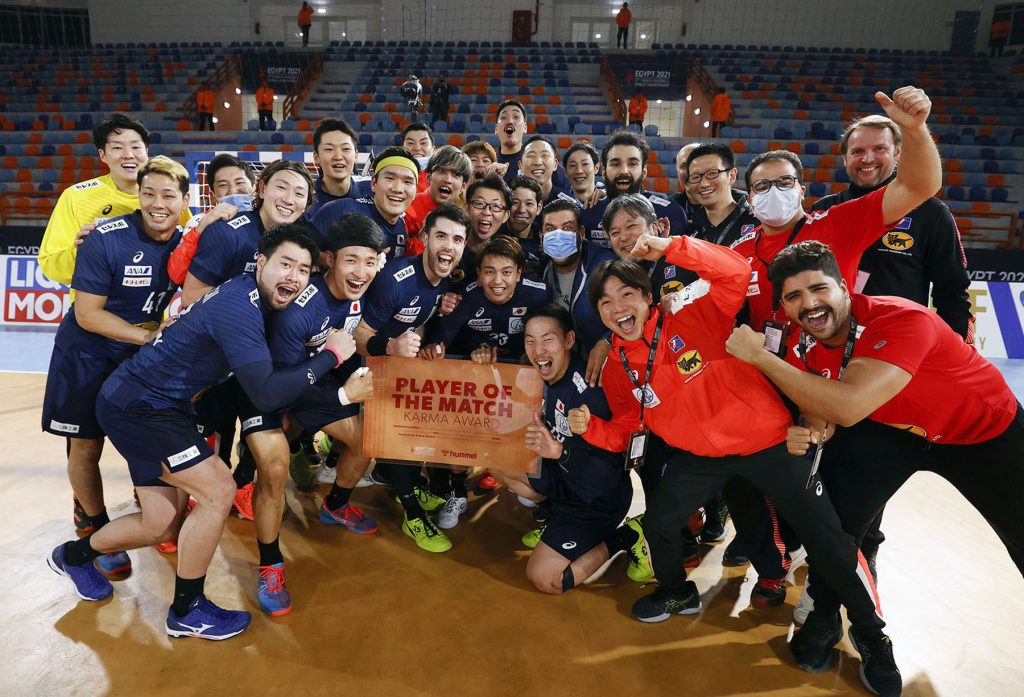 Japan qualified for the world championship by finishing as the runner-up at the 2020 Asian Championship. The tourney runs through January 31.
Due to its match record, Japan is out of the running for a spot in the upcoming quarterfinals
In analyzing the importance of competing at this marquee event in Egypt, Doi said it's an important test for Team Japan in preparing for the Tokyo Olympics.
"We have the possibility to compare ourselves to the rest of the world, and more importantly, we can gain experience and confidence," Doi said, according to a feature story posted on the International Handball Federation website. "We have some new and young players in the team who have never played a World Championship before, and they can only contribute from this experience. The success of this tournament will affect the Olympic Games in summer. We need to be successful in Egypt to know what we can achieve at Tokyo 2021."


Soccer
Nakajima Joins UAE's Al Ain On Loan From Porto
Forward Shoya Nakajima is on the move to the United Arab Emirates, where he'll play for Al Ain for six months on loan from Portuguese club Porto.
The announcement of the 26-year-old's move to UAE was made on Saturday, January 16.
Nakajima spent the past two seasons at Porto.
"Nakajima has the skills and the qualities that we need this coming period," Al Ain head coach Pedro Emmanuel said, according to an article from the Asian Football Confederation website. "He will be able to make a difference with the team."
Nakajima said he's looking forward to this new challenge with Al Ain.
"I'm so pleased and proud to play for one of the best clubs in Asia," Nakajima stated. "I am aware of all the challenges waiting for me while playing for the only UAE team that have won the AFC Champions League title.
"I experienced abundant challenges while playing for several clubs, and each time I overcome them because of the passion I have for football. Today, I have a new challenge with a team with ambitions that never soar below the skies."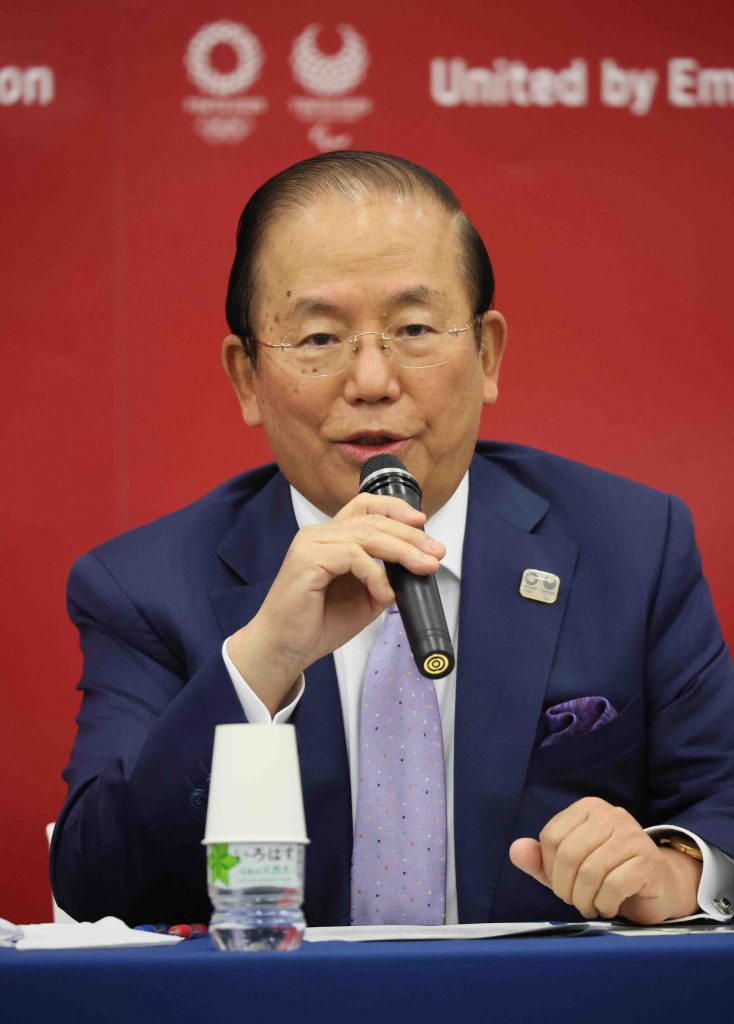 Olympics
Muto Acknowledges it's 'Not Desirable' to Stage Games Without Fans
With six months to go until the rescheduled Olympics, Tokyo 2020 CEO Toshiro Muto told Agence France-Presse this week that "having no fans is not desirable."
"What conclusions are reached in spring is something we'll find out later. I can't make any predictions."
With COVID-19 cases rising in many places and affecting the health and wellbeing of the planet, Muto can't predict with certainty that the Tokyo Olympics can be staged with large crowds of spectators -- or any at all.
One of the organizers' already announced protocols would make the 2020 Games unique in comparison with every previous Olympics. No cheering is one of the rules in place.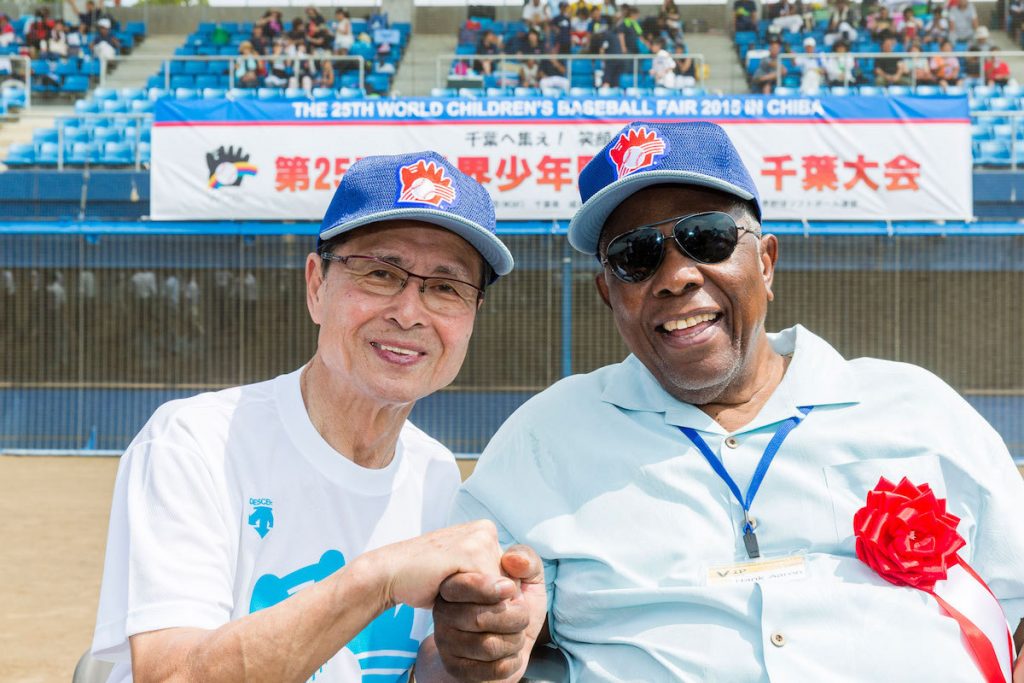 Closing Commentary
Home-run kings Hank Aaron and Sadaharu Oh established a warm friendship when they played professional baseball on opposite sides of the Pacific Ocean.
They staged famous home-run derbies to the delight of fans in the 1970s, too. See highlights of one such event here.
And they parlayed their friendship into a very real symbol of international peace and cooperation, establishing the World Children's Baseball Foundation in the early 1990s and working for decades to foster friendship among children around the world with their post-playing days involvement in the sport.
Aaron died this week at age 86, and the baseball world mourned his passing, reflecting on his legendary career ー he crushed 755 home runs, only surpassed by MLB's Barry Bonds, who whacked 762, and Oh, who smacked 868 in NPB ー and his dignified life.
Despite the cultural differences they experienced growing up, Aaron and Oh shared a common love of baseball. It sustained their relationship after their retirement as legendary players, throughout middle age and into their golden years.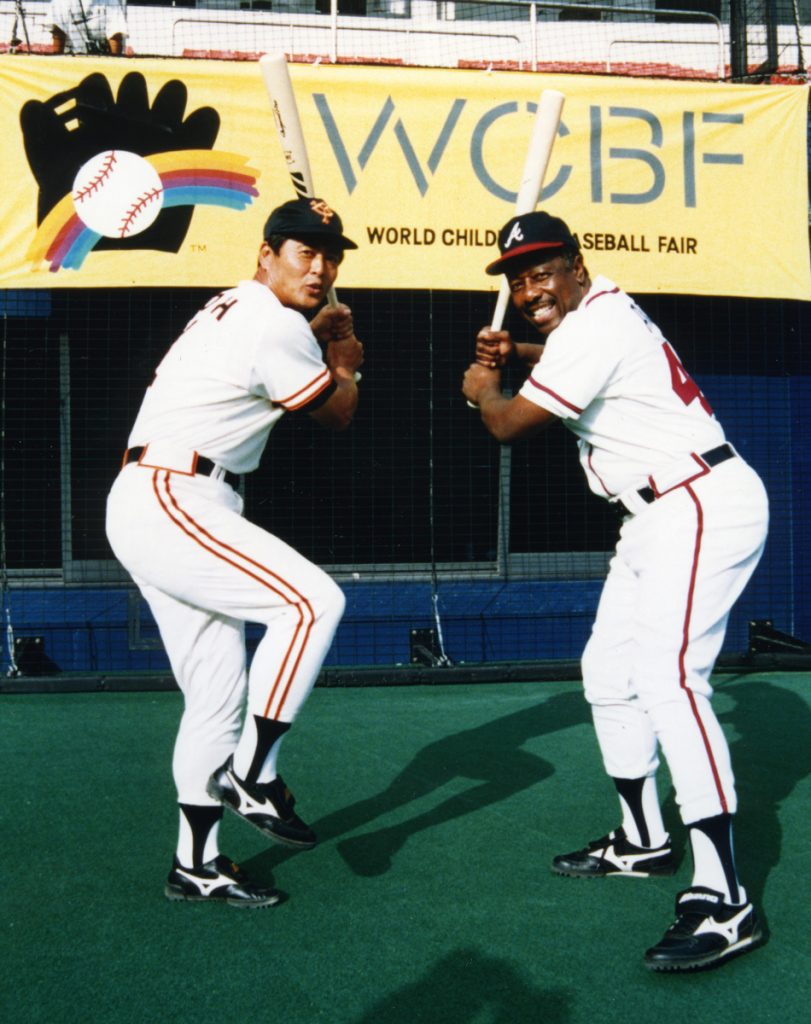 Oh, the 80-year-old Fukuoka SoftBank Hawks chairman, paid tribute to Aaron in a statement.
"He was great in everything," Oh said of the Hall of Fame slugger. "He was a paragon of a major league player.
Oh added that Aaron "contributed to spreading baseball among children. He had a wonderful baseball life."

Their friendship and cooperation to promote the sport are timeless lessons.


RELATED STORY: [ODDS and EVENS] Sadaharu Oh Deserves Spot in America's Baseball Hall of Fame



Editor's note: Interested in submitting a news item for possible inclusion in the Japan Sports Notebook? Send an email with relevant information to e.odeven@japan-forward.com, or JAPAN Forward's comment's page or Facebook page and look for future editions of Japan Sports Notebook on our website.
Author: Ed Odeven

Follow Ed on JAPAN Forward's [Japan Sports Notebook] here on Sundays, in [Odds and Evens] here during the week, and Twitter @ed_odeven.
</div>