[JAPAN SPORTS NOTEBOOK] Takuma Sato Chasing Elusive First Win of 2022
As the IndyCar season winds down, Sato is 19th in the 36-driver standings entering August, including three top-10 finishes.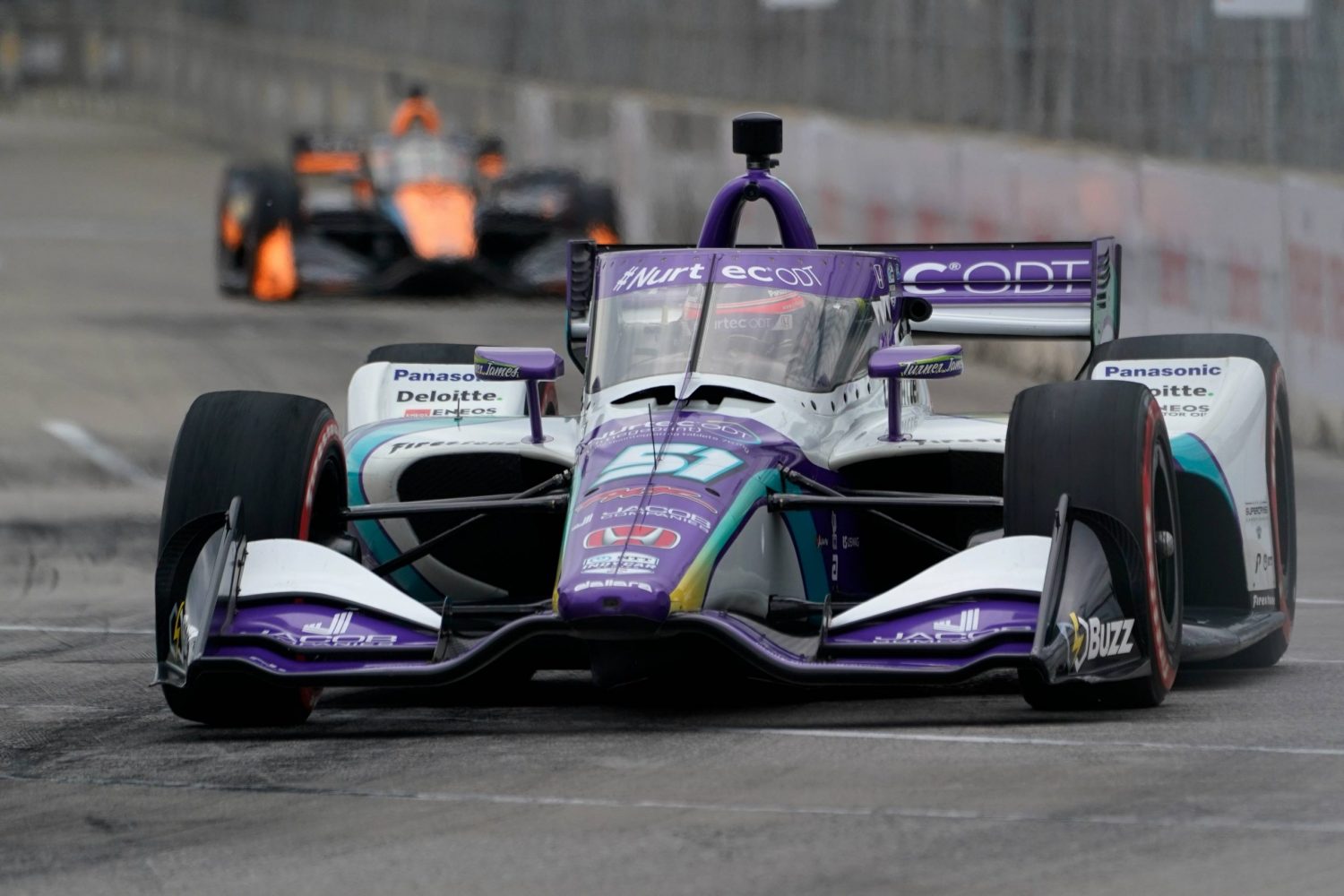 Two-time Indy 500 champion Takuma Sato is still seeking his first victory of 2022 as the season nears its conclusion.
In his first season with Dale Coyne Racing (in partnership with Rick Ware Racing), Sato has had a pair of 10th-place finishes (Grand Prix of St. Petersburg on February 27 and Grand Prix of Iowa Race 2 on July 24) in the IndyCar Series.
And his best result out of 13 races this season was a seventh-place finish in the Grand Prix of Indianapolis Race 1 on May 14.
The 2022 IndyCar season began in February and wraps up on September 11 with the Grand Prix of Monterey in California
Sato, 45, is 19th in the 36-driver standings in points (199). Team Penske's Will Power is first with 431 points. The Tokyo native was 11th in the final standings in 2021.
The Music City Grand Prix in Nashville, Tennessee is scheduled for Sunday, August 7. Sato was 15th among the 26 drivers in the field during Friday's first practice session on the 2.1-mile Nashville Street Circuit, clocking a top lap of 1 minute, 17.4097 seconds. It was his 23rd lap out of 26 in practice.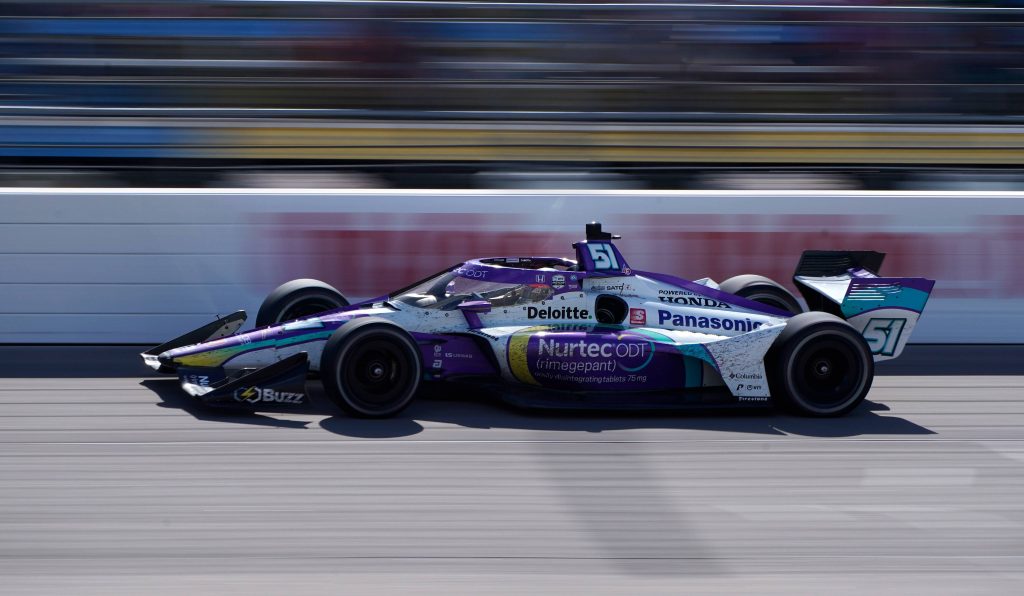 Beyond his overall results this season behind the wheel, Sato is a valued mentor for teammate David Malukas, a 20-year-old, up-and-coming driver, according to team owner Dale Coyne.
"He's a very good listener," Coyne told Autosport for this feature on Malukas. "We coach him along on the things we feel he needs to get better at, whether it's hitting his marks in pit stops or managing his tires, and he listens and tries to act on it every time. He's also good at listening intently to his spotters.
"And it's been good to see Takuma helping him and David paying attention. They get along exactly how we want a veteran and a rookie to get along ― a lot of respect, and keeping each other on their toes in terms of speed ― and it's worked out very well between David and Ross [Bunnell, his race engineer].
"Ross is young, too, so they relate to each other on a social level and as a working partnership. Honestly, in terms of working as a team, I think we've got a better group of people here than we've ever had."


Positive Synergy on the Team
On June 4, the day before the Detroit Grand Prix, for which Sato and Malukas qualified second and third respectively, Malukas told reporters that Sato has been a positive influence for him.
"For me, like I said previously, I've gotten used to the way the team works and how Takuma is, how we can intermesh our data together, at the end come out the other side with going the right direction and picking up the best pieces," said Malukas, who is 17th in the IndyCar standings in his first season in the circuit.
"I think, especially after how well the month of May went, from start to finish at least for me I thought it went ― overachieved for me, everything I wanted, but like way better, times 10. For me, my confidence [has] increased. I just feel a lot more comfortable with the car and also with the team."
In analyzing his first season with Dale Coyne Racing, Sato said in Detroit that the revamped racing team is developing chemistry, but noted that it's a work in progress.
"The team is such a family-oriented, small team, but it's really tied together. That takes time to build up the confidence, actually the performance," Sato said.
He described his working relationship with Malukas this way: "We're pushing each other in a healthy way."
Sato drove for Rahal Letterman Lanigan Racing from 2018-21, capturing his second Indy 500 title in 2020, three years after winning it for the first time.
RELATED: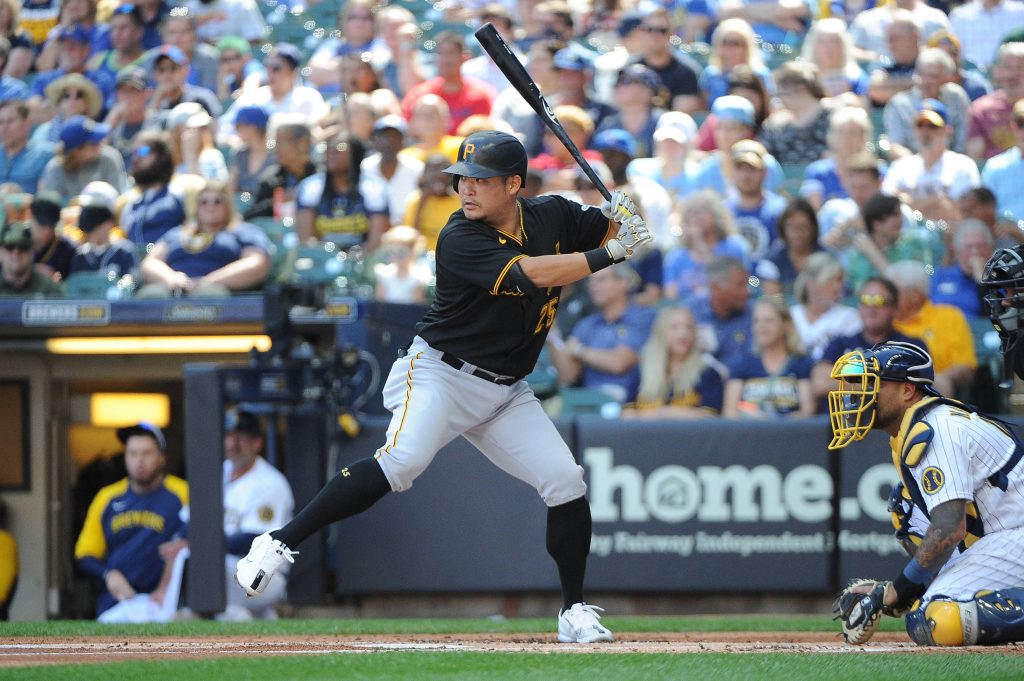 Baseball
Pirates Part Ways with Struggling Tsutsugo
The Pittsburgh Pirates removed Yoshi Tsutsugo from the roster on Wednesday, August 3, designating him for assignment. The National League club then released him two days later.
Tsutsugo appeared in 50 games this season for the Pirates. The veteran first baseman/designated hitter hit .171 with 50 strikeouts, two home runs and 19 RBIs.
The 30-year-old could have been claimed by another MLB team within seven days of being designated for assignment. Per MLB rules, the Pirates had the option of sending him to the minors (presumably to the Triple-A Indianapolis Indians), trading him or releasing him.
A back injury sidelined Tsutsugo from late May to early July.
The Pirates signed Tsutsugo to a one-year $4 million USD (nearly ¥540 million JPY) contract last offseason. He played for the Tampa Bay Rays, Los Angeles Dodgers and Pirates in 2021.
In three seasons in the majors, Tsutsugo has a .197 batting average.
In 10 NPB seasons, he hit .285 In 968 NPB games with the Yokohama BayStars.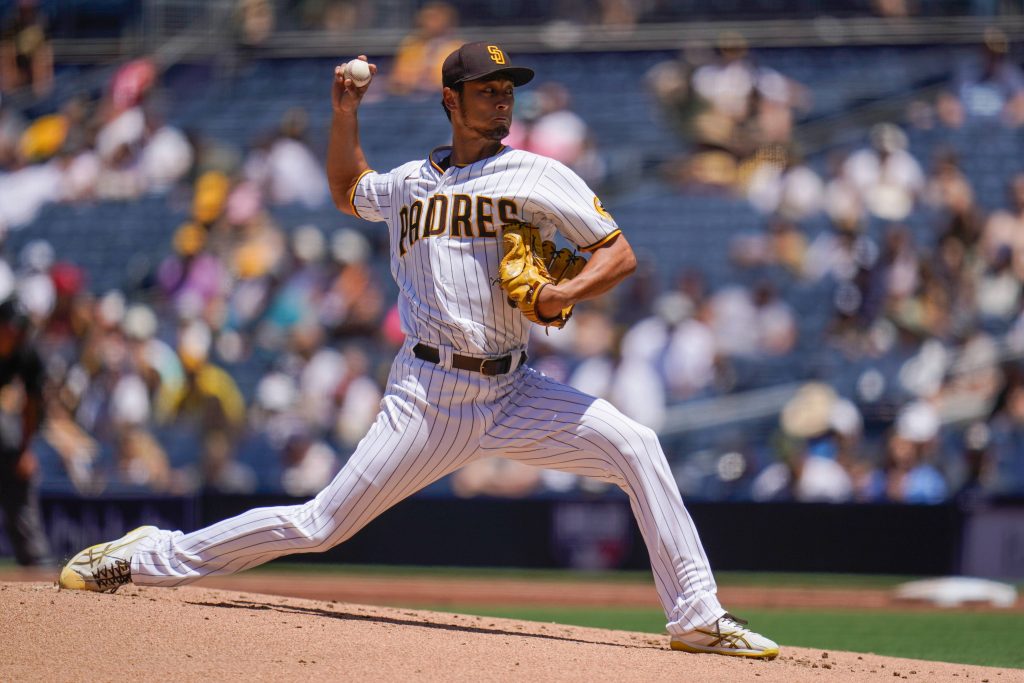 Padres' Darvish Improves to 10-4
San Diego Padres hurler Yu Darvish reached double digits in wins for the fifth time in his MLB career on Tuesday, August 2.
Darvish (10-4) pitched six innings against the Colorado Rockies in a 13-5 home win in the first game of a doubleheader. He allowed six hits and three runs, walked two and struck out seven.
On the same day, the Padres acquired star outfielder Juan Soto from the Washington Nationals.
"I'm really happy [with the win], it gives me confidence," Darvish said, according to Kyodo News. "I tried not to concern myself [with the trade] as much as possible, as my job is pitching."
Darvish's last double-digit win season was in 2017, when he split the year with the Texas Rangers and Los Angeles Dodgers, going a combined 10-12.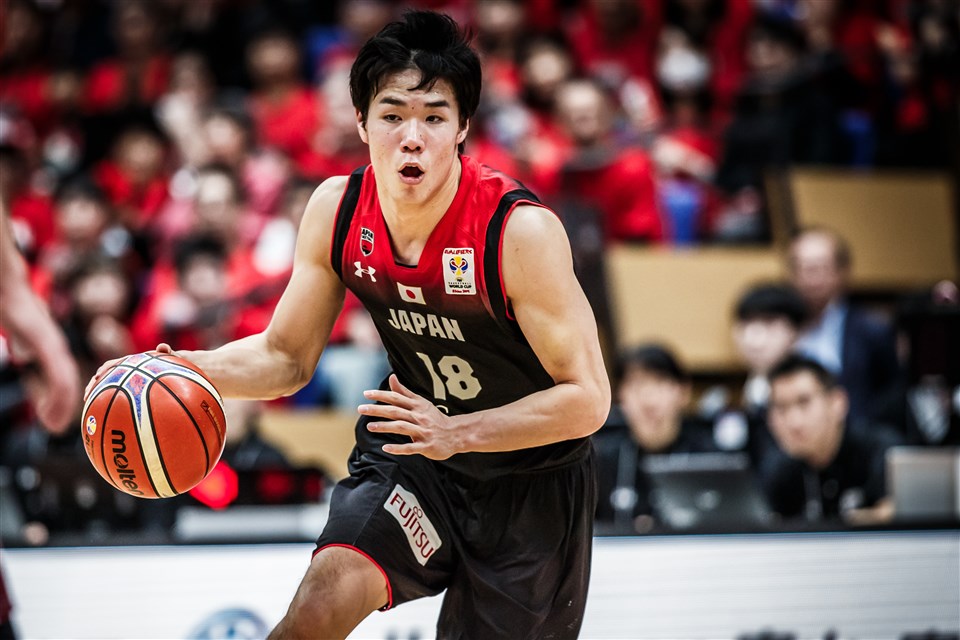 Basketball
Japan Roster Update for FIBA World Cup Qualifiers
The Japan men's national team returns to the 2023 FIBA World Cup Asian qualifying campaign on August 25 against Iran in Tehran.
After a visit to the Middle East, head coach Tom Hovasse's team returns to Japan to face Kazakhstan on August 30 at Okinawa Arena.
Qualifying began in November 2021 and runs until February 2023. Japan has a 2-4 record entering this next window of games. (Australia leads Group F with a 6-0 record, followed by Kazakhstan at 5-1, China and Iran at 4-2 and Japan and Bahrain with identical records.)
After the pair of late August contests, Japan will return to World Cup qualifying in mid-November.
In preparation for the two matches this month, Japan released a training camp roster of 16 players, six of whom competed in the FIBA Asia Cup in July. The sextet: Yuki Togashi, Yutaro Suda, Hirotaka Yoshii, Yudai Nishida, Soichiro Inoue and Yuki Kawamura.
Additional players for the training camp are Nyika Williams (Shimane Susanoo Magic), Ryuichi Kishimoto (Ryukyu Golden Kings), Makoto Hiejima (Utsunomiya Brex), Aki Chambers (Gunma Crane Thunders), Yuya Nagayoshi (Rizing Zephyr Fukuoka), Koh Flippin (Golden Kings), Ryo Terashima (Hiroshima Dragonflies), Avi Koki Schafer (SeaHorses Mikawa), Koya Kawamata (Shiga Lakes, the club was called the Lakestars from 2008-22) and Yudai Baba (free agent).
Baba, a former Alvark Tokyo, NBA G League and Austrian NBL player, suited up for the Golden State Warriors in the NBA Summer League. He also participated in the Tokyo Olympics for the host nation in 2021, averaging 9.7 points in three games.
In related news, the Japan Basketball Association recently announced that national team squads are now known as Akatsuki Japan. They were previously called the Akatsuki Five.
RELATED: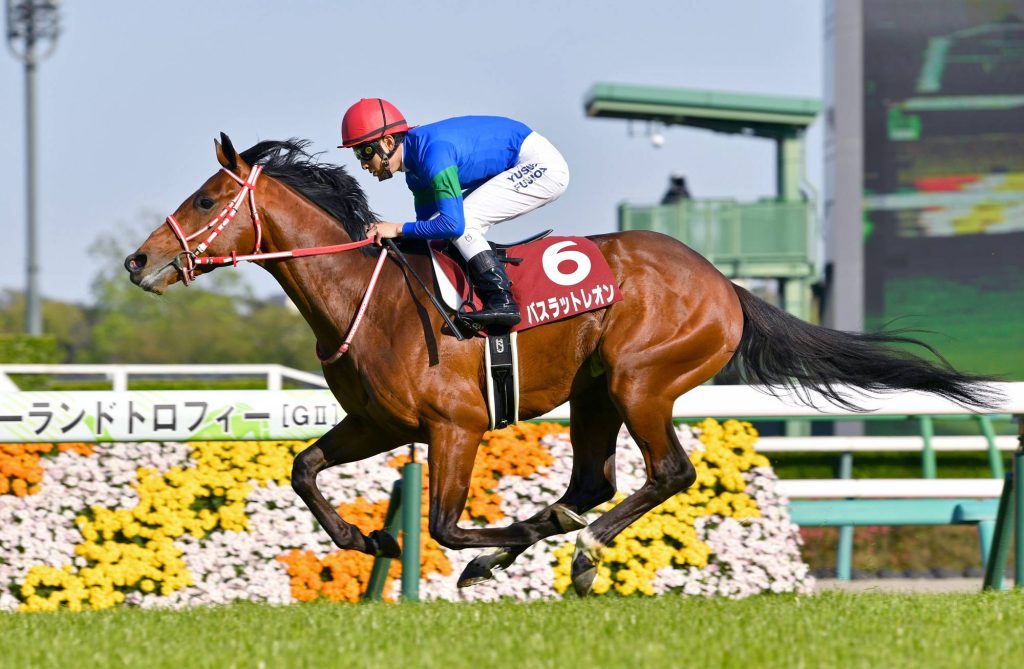 Horse Racing
Bathrat Leon Preparing for Prix Jacques Le Marois
After placing fourth in the Grade 1 Sussex Stakes at Goodwood Racecourse in England on July 27, Kizuna-sired Bathrat Leon is getting ready to race in the Prix Jacques Le Marois in Deauville, France, on August 14.
Japanese thoroughbred Taiki Shuttle won the G1, one-mile turf race in France in 1998.
In England, Bathrat Leon slipped from third to fourth on the final stretch of the Sussex Stakes.
"The results were unfortunate," trainer Yoshito Yahagi said of the 4-year-old's performance. "But, he was able to run his own race amid the strong competition.
"Having had a lot of work in his one month stabled in Newmarket, his footwork has improved and I think he has gotten stronger."
Bathrat Leon became the first Japanese horse to compete in the Sussex Stakes, and jockey Ryusei Sakai said it was a positive experience despite the result.

"The race went as planned and I think it's only my fault that we didn't make third place," Sakai commented after the race. "Bathrat Leon really gave it his all and I think this bodes well for his next start."
Sakai has ridden Bathrat Leon in seven of his 15 career starts.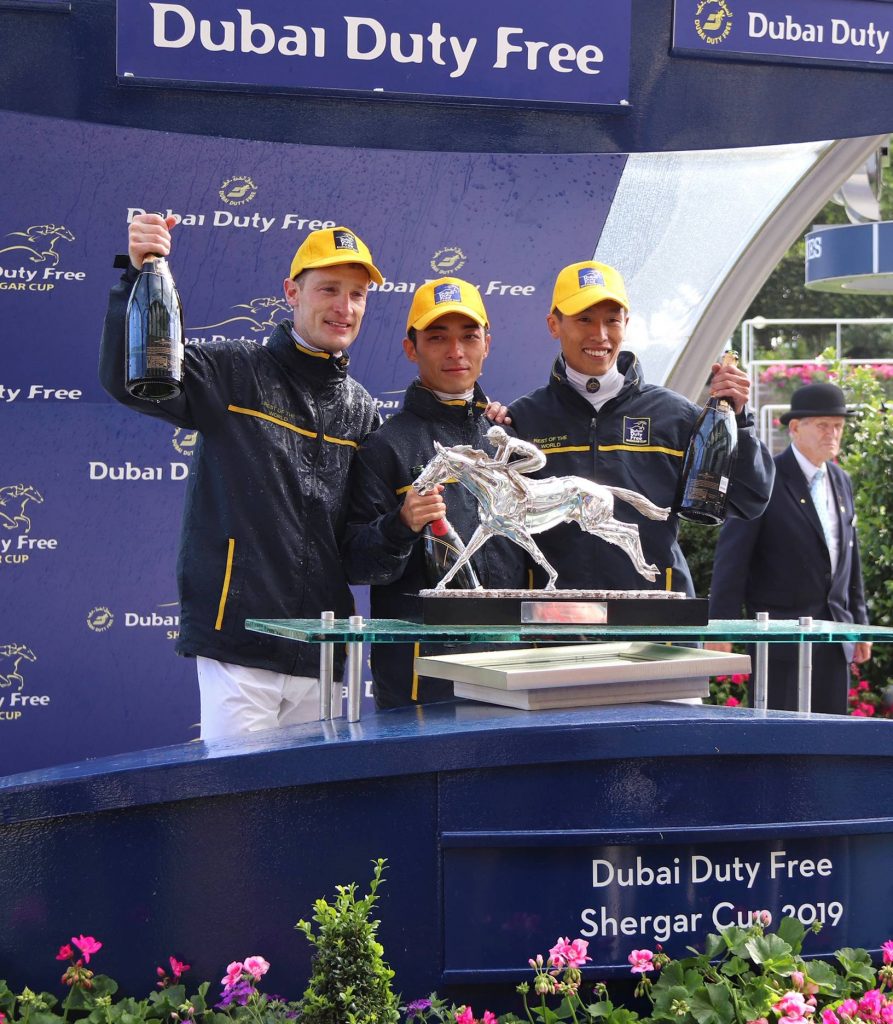 Veteran Jockey Obtains Short-Term JRA License
Longtime Hong Kong-based jockey Chak Yiu Ho, who's often called Vincent in media reports, has been issued a short-term jockey license, the Japan Racing Association announced on July 27.
Ho's JRA license is from July 30 to August 28.
His sponsor trainer is Takayuki Yasuda of the JRA Ritto Training Center.
In April 2021, Ho guided Japanese filly Loves Only You to a win in the Queen Elizabeth II Cup in Hong Kong.
RELATED: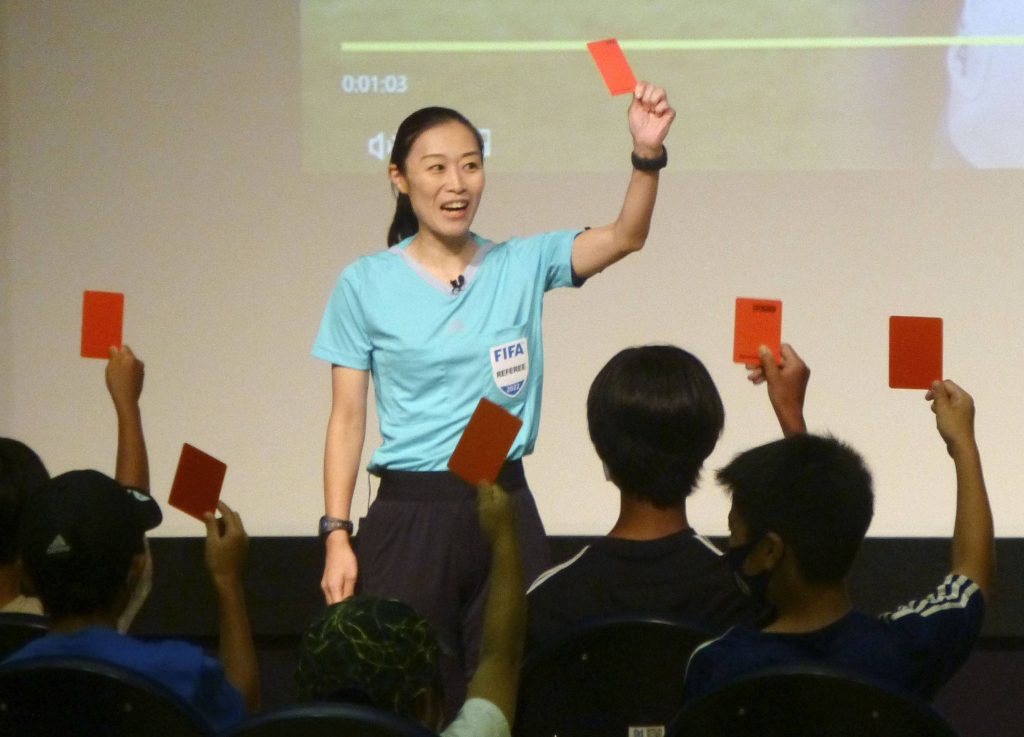 Quotes of the Week
"I was nervous throughout ― when I got my cards out, my hands were trembling. I was nervous but really happy to see their eyes sparkling as they listened intently. I had a lot of fun."
―Yoshimi Yamashita, the first Japanese female professional soccer referee, describing a question-and-answer session with children at the Japan Football Association headquarters on August 1, Agence France-Presse reported.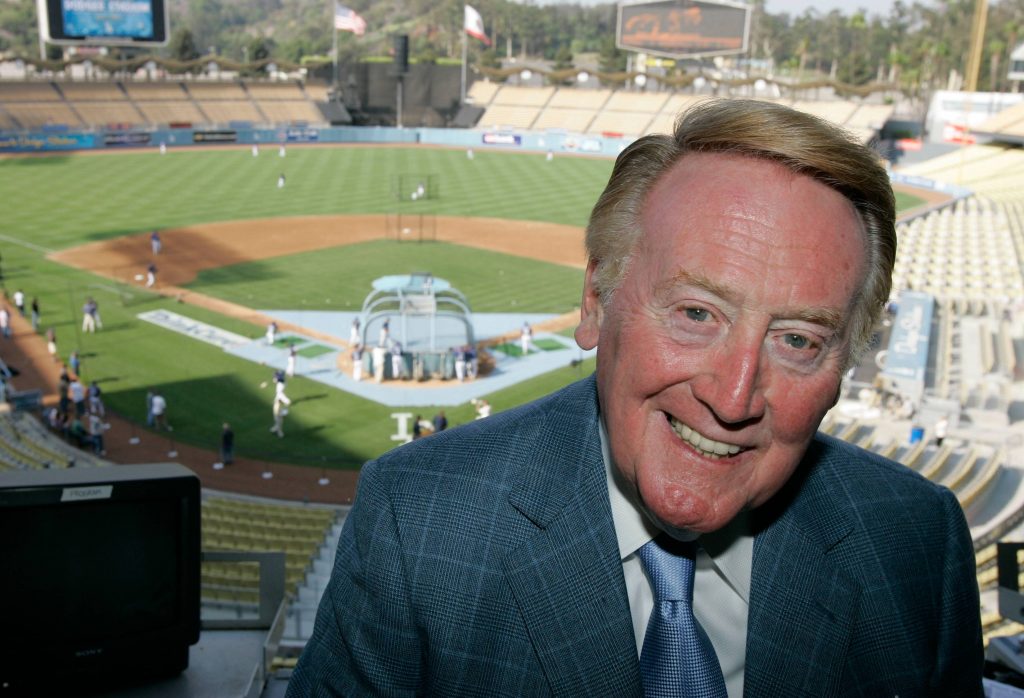 "Vinny was the best in all worldly categories! I'm proud to have been associated with him. A true friend. You'll be missed, Vin Scully."
―Former MLB and NPB manager Bobby Valentine, reacting on Twitter to the death of legendary Brooklyn/Los Angeles Dodgers announcer Vin Scully. Valentine made his MLB debut as a player with the Dodgers in 1969.

Author: Ed Odeven
Follow Ed on JAPAN Forward's [Japan Sports Notebook] here on Sundays, in [Odds and Evens] here during the week, and Twitter @ed_odeven, and find him on JAPAN Forward's dedicated sports website, SportsLook.