[JAPAN SPORTS NOTEBOOK] Takuma Sato Joins Chip Ganassi Racing in a Part-Time Role for 2023
"Being in this series for 13 years, I have fantastic memories in a full-time (ride)," Takuma Sato said, "and I think I'm very fortunate to still be racing."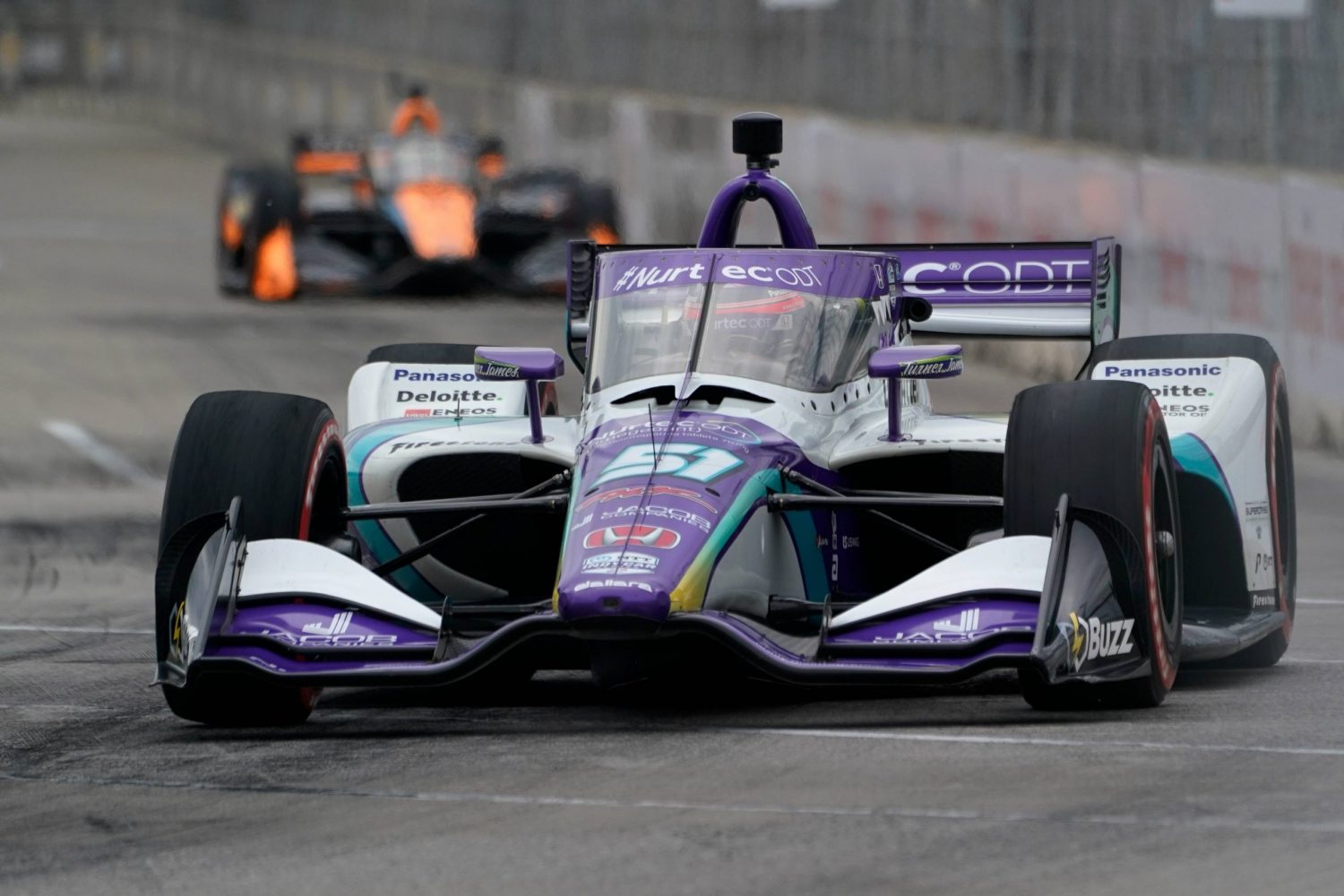 Read the full article on SportsLook - Takuma Sato Joins Chip Ganassi Racing In A Part-Time Role For 2023
Two-time Indy 500 champion Takuma Sato will be racing for his third team in as many years in 2023.
Sato, who turns 46 on January 28, has competed in the IndyCar Series since 2010. He got behind the wheel for Dale Coyne Racing with Rick Ware Racing in 2022, finishing 17th in the standings.
This season, Sato will pilot Chip Ganassi Racing's No. 11 Honda, the team announced on Tuesday, January 17. He is transitioning to a new phase of his career ― at least for this season, that is ― as a part-time driver.
The Tokyo native described it as "very exciting, an incredible opportunity, in an interview with indycar.com.
Sato will drive for Chip Ganassi Racing in a limited role: oval-only races, of which there are five on the 2023 IndyCar Series calendar. Sato and rookie Marcus Armstrong will share the No. 11 Honda this year. Armstrong was tabbed to drive in the IndyCar street and road course races.
Overall, there are 17 races on the IndyCar Series calendar this year. The season starts in March.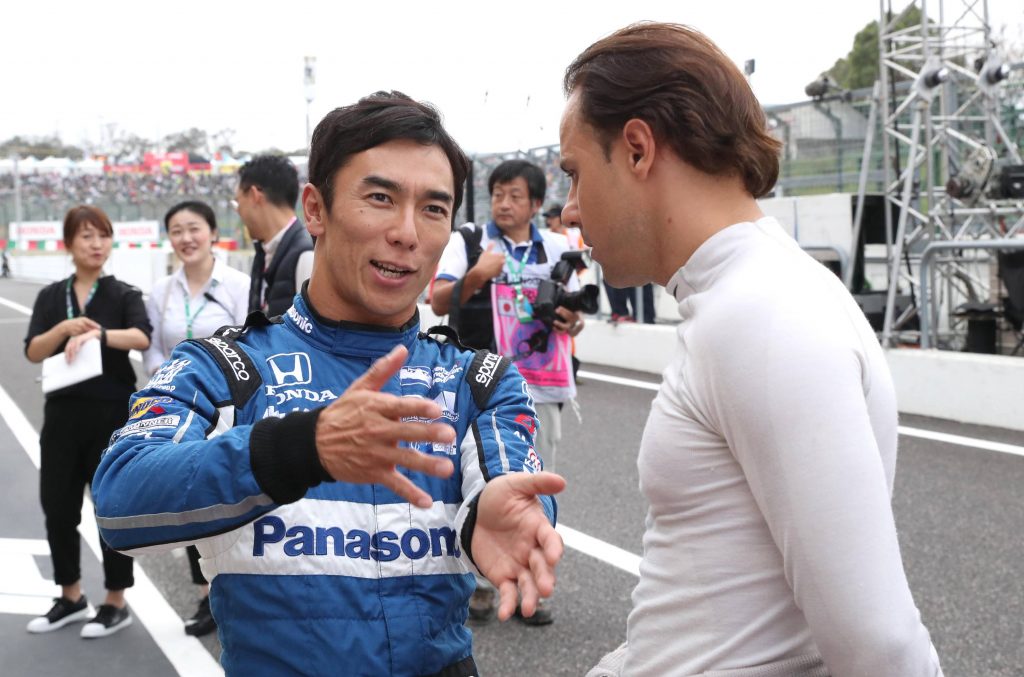 Getting Used to a New Role
And how does Sato, who was employed by Rahal Letterman Lanigan Racing from 2018-21, feel about his new role?
"It's something I need to get used to," Sato said, according to indycar.com. "I still don't know exactly how I feel ― everyone would be delighted to be full season, of course … [but] going to Indianapolis Motor Speedway with Chip Ganassi Racing is attractive enough to overcome what the part-time duties are, I believe.
"Being in this series for 13 years, I have fantastic memories in a full-time (ride), and I think I'm very fortunate to still be racing," Sato told indycar.com. "Initially I wasn't fully happy not going to the full season, but now I feel such encouragement, such a positive feeling. That's why I don't mind anymore."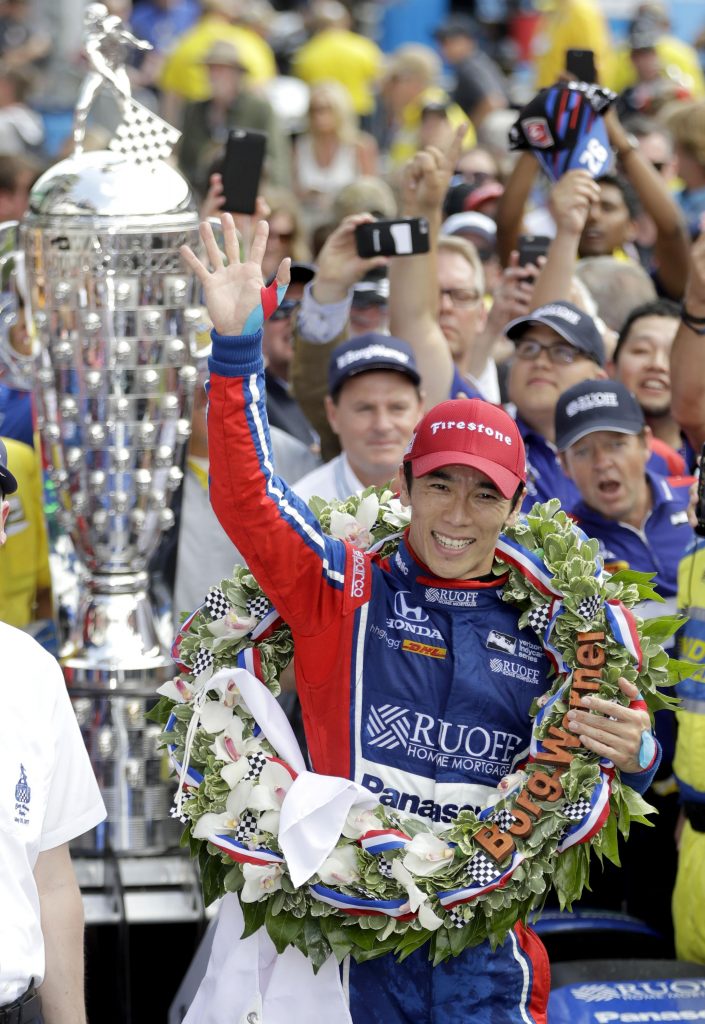 In addition to Sato, this year's Chip Ganassi Racing team also features 2021 IndyCar Series champion Alex Palou, Scott Dixon and 2022 champion Marcus Ericsson.

"Working with teammates who have won championships and the Indy 500, I know from a starting point we are only going for the whole goal, which is winning the [Indy] 500," Sato said in his indycar.com interview." That's ultimately the team's main target."

Sato triumphed in the Indy 500 in 2017 and picked up his second victory in the iconic race in August 2020.
RELATED:
Read the full story, which also includes news about trade talks involving the NBA's Rui Hachimura, Yoshihito Nishioka's latest victory at the Australian Open and more, on SportsLook.

Author: Ed Odeven
Follow Ed on JAPAN Forward's [Japan Sports Notebook] here on Sundays, in [Odds and Evens] here during the week, and Twitter @ed_odeven, and find him on JAPAN Forward's dedicated sports website, SportsLook.