Japan Targets to Export More Ships, Revive Global Market Share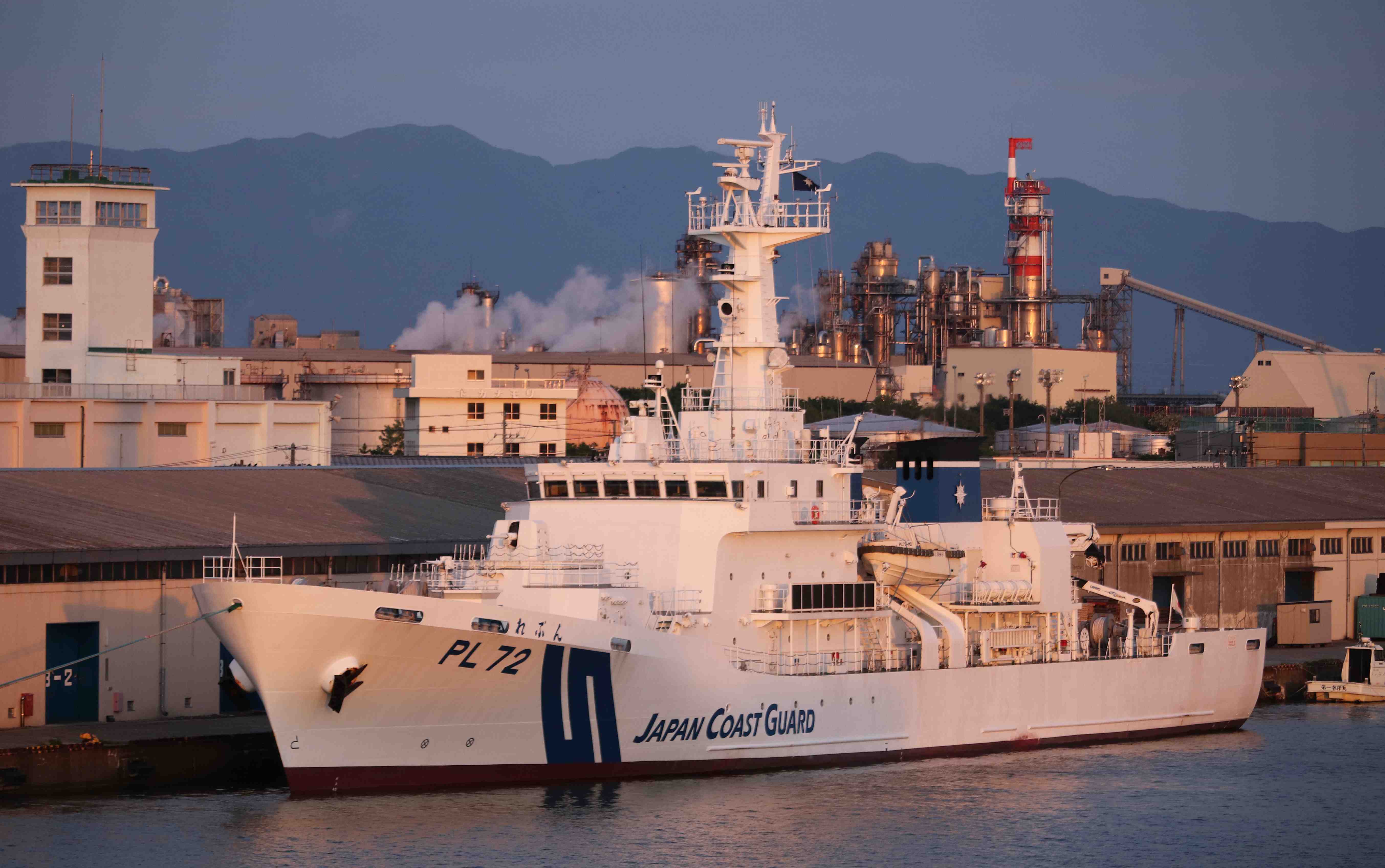 Japan's 2020 action plan for infrastructure-related exports was revealed in early July, and for the first time it identified Japan's shipbuilding industries as a priority. The announcement by the Ministry of Land, Infrastructure, Transport and Tourism (MLIT) highlighted its aims for marketing Japanese technical capabilities as well as the national security significance of the shipbuilding sector.
The plan calls for building a public-private framework of cooperation among different sectors of the industry on initiatives to improve foreign orders. It provides stimulus to a domestic industry which has lost ground to South Korea and China in recent years.
The weak point has been that Japanese enterprises lack independent experience in exporting official public sector vessels. In response, and in light of the national security implications, the government plans to focus its assistance on this area.
Diplomacy and Supply Chains
An official involved in the plan discussed with The Sankei Shimbun and JAPAN Forward the government's motivation for assisting the shipbuilding sector.
"The Japanese government would like to play a leading role in this public-private initiative, and pave the way to reaching deals responsive to the voices from Southeast Asia and Pacific Island countries that seek Japan's cooperation," the official said.
MLIT's mention of the export of public sector vessels in this year's action plan was the first time since 2016, when it began to formulate the annual papers.
The action plan envisions building a structure shared by relevant ministries involved in possible infrastructure projects in Southeast Asian and Pacific Island or other nations. The aim is to share information to identify needs in the public sector shipbuilding area.
The Japanese government's initiative is not limited to the export of ships. It also seeks opportunities for contracts that would provide assistance in areas such as technology transfer and human resource development.
Nevertheless, the difficulties experienced by the industry are behind the government's push on shipbuilding-related exports.
According to the Shipbuilders' Association of Japan and other information, the volume of new shipbuilding orders received by Japan in 2019 was 7.6 million G/T (gross tons), half of the previous year. Meanwhile, rivals such as South Korea and China received shipbuilding orders of 15 million G/T.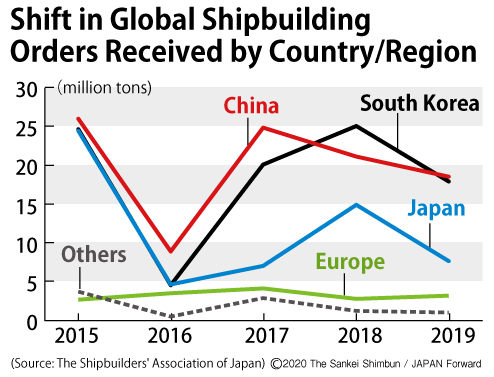 Maritime Unease in the Background
Moreover, in the wake of this year's novel coronavirus pandemic, Tamotsu Saito, the association's president and senior counselor for IHI Corporation, lamented, "Business negotiations have been stagnant, and order volumes will continue to be sluggish for a while.".
If this continues, there is concern that the level of Japanese shipbuilding technology could head into a decline. However, demand for new public sector vessels is expected from Southeast Asian and Pacific Island countries that hope to improve their own national security in the face of China's unilateral maritime expansionism.
Ships made in Japan have a reputation for high quality and durability, creating hopeful expectations on the part of other countries.
In the Japanese shipbuilding industry, sales of public sector ships draw in 25% of all sales, including private shipbuilding orders. Meanwhile, as private sector orders decline, the Japanese government is hopeful that the industry as a whole will be shored up by expanding the export of public sector vessels.
Improving Japan's Global Share
Japan's lag in the global market is undeniable. According to MLIT, there were a total of 200 public sector shipbuilding orders in the global market in 2019. European corporations acquired 127 orders which is almost 60% of total orders.
Stretching back to previous years, shipbuilding orders received by the Japanese industry were nearly all related to Japan's Official Development Assistance (ODA) programs. There were 38 ships ordered for a total of ¥95.7 billion JPY (about $900 million USD) over the seven years from 2013 to 2019.
Japan's public sector shipbuilding has been aimed primarily at domestic partners, such as Japan Coast Guard and the Ministry of Defense. As a result, there have been inefficiencies in its approach to international business. For example, the industry needs to improve its ability to comprehend the level and functions that are important to partner countries, and tailor sales to deliver information about Japan's high quality of technologies that is responsive to the partner's needs.
MLIT plans to push its cooperation with other agencies to reinforce Japan's shipbuilding industry overall while advancing Japan's exports of service ships for Southeast Asian and Pacific Island nations. Maintaining the production base and technologies of Japan's shipbuilding industry are important for regional security, and have implications for realizing the "Free and Open Indo-Pacific" vision that Japan propounds.
Author: Mizuki Okada