INTERVIEW | Thomas Cynkin on What Shinzo Abe's Successor Should Know About Diplomacy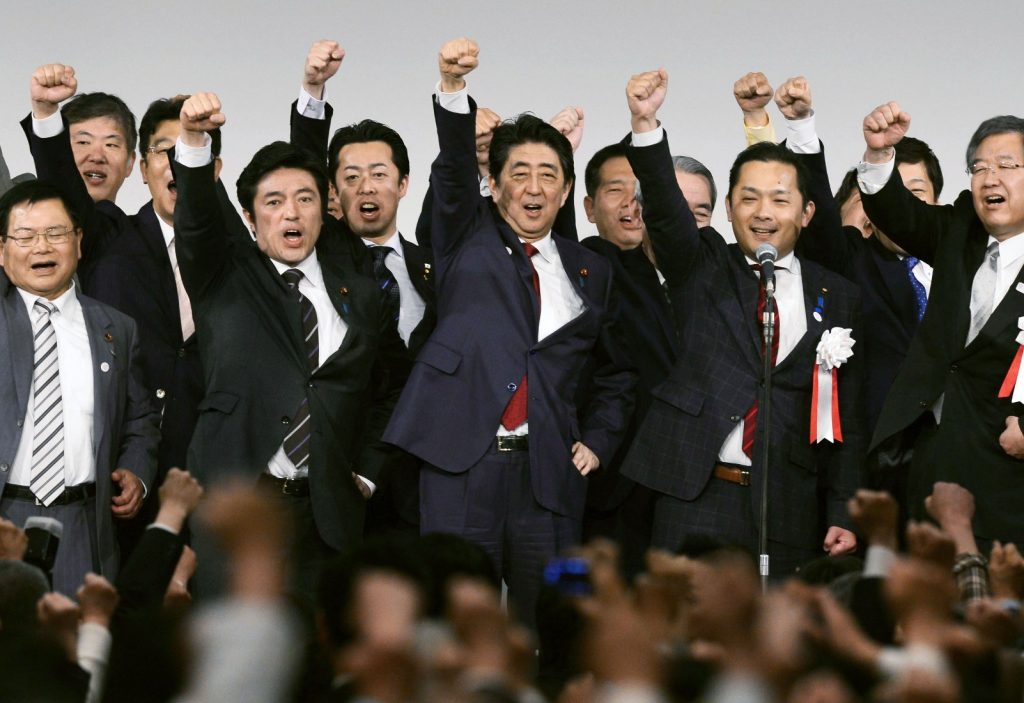 Prime Minister Shinzo Abe announced on August 28 that he would depart as prime minister earlier than expected for health reasons. It was a decision made immediately after he achieved the longest consecutive tenure of any prime minister ever recorded.
Mr. Abe expanded Japan's engagement in the world through "diplomacy spanning the globe." Known for his own brand of economic recovery through "Abenomics," he found himself again in the lead when the global pandemic of the novel coronavirus arrived in Japan in late January 2020. He also led the country's transition from the Heisei Era to the Reiwa Era when the aging Heisei Emperor himself asked to be permitted to step down.
Yet, how does the rest of the world view his term in office? Yoshinari Kurose, Washington bureau chief for The Sankei Shimbun and JAPAN Forward, asked Thomas Cynkin, Asia policy expert and Director of Development and External Affairs at the Bush School of Government and Public Service (Texas A&M University) Washington DC site.
RELATED: [SOCIAL WIRE] World Leaders Send Well Wishes as Shinzo Abe Health Forces PM to Step Down
Excerpts of the interview follow:
Looking back on the "Abe diplomacy," what do you think was accomplished?
He brought Japan much closer to being a 'Normal Great Power.'
Prime Minister Shinzo Abe also established a record long-term government and brought political stability to Japan. Before, the prime minister had changed every year, and policy continuity had been strongly questioned.
Also, his policy evoked public opinion for constitutional revision, modernized the Japan Self Defense Forces, and promoted a strong foreign policy. Prime Minister Abe is also a strategic thinker.
What about his relations with countries beyond the United States? Did he build other relationships as well?
When I was a young staffer at the U.S. embassy in Japan, I often met with Mr. Abe when he was a mid-ranking Diet member. While some other Diet members focused on immediate concerns, such as trade friction, Prime Minister Abe liked talking about Japan's role in Asia, China issues, and the importance of strengthening the U.S.-Japan alliance. I remember being deeply impressed that he would always discuss such interesting subjects.
Prime Minister Abe was the originator of the "Free and Open Indo-Pacific" concept, and the U.S. adopted it. He also dealt effectively with China and North Korea.
Additionally, concerning relations with the U.S., Prime Minister Abe conducted extremely effective personal diplomacy with President [Donald] Trump, which was very beneficial for Japan. For example, if Prime Minister Abe had not done so, negotiations over Japan's Host Nation Support for U.S. forces stationed in Japan could have gone as badly as the U.S.-Korea negotiations. The U.S.-Japan trade talks would also have been more difficult.
What do you see in the future — will a new prime minister fare as well with the U.S.?
With Prime Minister Abe departing, should Republican presidential candidate Trump win reelection, the new prime minister will have to build up a relationship with him from scratch.
In the 1980s, President [Ronald] Reagan and Prime Minister Yasuhiro Nakasone built a close relationship. But Nakasone's successor, Prime Minister Noboru Takeshita, had the worst compatibility with President Reagan. And the personal diplomacy-based honeymoon period disappeared overnight, like falling cherry blossoms. I fear that history might repeat itself.
Do you have any advice if Mr. Trump is no longer president?
On the other hand, if the Democratic candidate, former Vice President [Joe] Biden, should win, some might think it would be preferable in the sense that both leaders would have a fresh start.
However, in contrast to President Trump's understanding of the importance of the U.S.-Japan alliance, the coldness to Japan of former President [Barack] Obama, whom Biden served as vice president, was remarkable.
In 2013, in talks with China's Chairman Xi Jinping, Obama called on both Japan and China to exercise restraint concerning the Senkaku Islands (over which China is attempting to exert effective control). It is impossible to express "neutrality" when an ally is under threat. Under the Obama administration, "Japan passing" was also rampant in which senior U.S. officials ignored Japan and visited China.
The new prime minister, in the case of a Biden administration, will need to act swiftly to avoid having the same negative pattern repeated.
(This interview is part of a longer article filed by Yoshinari Kurose from the Washington bureau. Access to the full article in Japanese may be found at this link.)
Interview by: Yoshinari Kurose, Washington Bureau Chief, The Sankei Shimbun