Bumpy Road Ahead for 'Quad' Initiative of US, Japan, Australia, India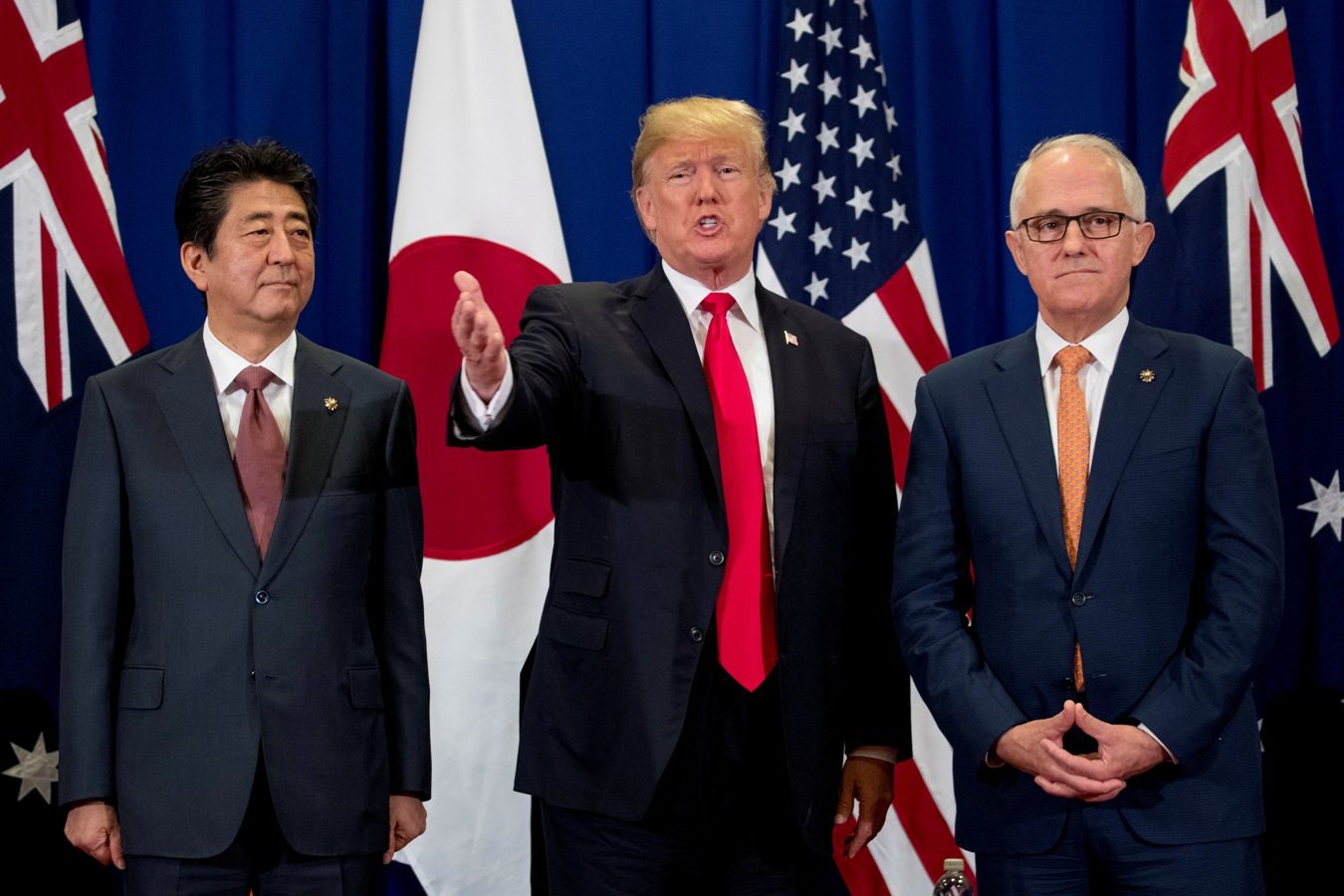 Japan's Prime Minister Shinzo Abe, left, US President Donald Trump and Prime Minister Malcolm Turnbull attend a trilateral meeting at ASEAN.
A recent meeting between officials from the United States, Japan, Australia, and India on the sidelines of the 31st ASEAN Summit and has set the news circles aflutter not only in these countries, but also in the world beyond them.
So what's new about this "quadrilateral" meeting?
These four countries had previously attempted a similar "Quadrilateral Initiative," but that attempt fell flat largely because of pressure from Beijing. Canberra and New Delhi were, furthermore, not very keen on such a meeting. This was during an earlier term of Prime Minister Shinzo Abe. This failed attempt ended up as a classic instance of the baby being thrown out along with the bathwater.
Since then, much water has flown down through the Ganges. Beijing has become much more assertive—both in the South China Sea and in the greater Indian Ocean region, which many in New Delhi consider as India's own "strategic backyard." The Trump administration has unquestionably been more vocal about safeguarding American interests in Asia, while a debate has been raging in Australia concerning the extent of the Chinese influence in that country. The recent usage of the term "Indo-Pacific" by the Trump administration also clearly shows the direction in which the wind seems to be blowing. All these factors and the re-election of Shinzo Abe in Japan seem to have lent a sense of urgency to the resuscitation of the so-called "Quad" initiative.
The Flux in the Region
The US, Japan, India, and Australia have been repeatedly voiced their support for both freedom of navigation and upholding of a rules-based order in the region. While they have not mentioned any particular country, China's actions in the region have unmistakable worried these four democracies.
Recently, said countries have, thus, begun to participate in a series of joint initiatives. India, Japan, and the US took part in the Malabar naval exercises earlier this year, where they showcased in their naval assets. The countries also collaborated in the aftermath of the disastrous Indian Ocean tsunami of December 2004.
The standoff earlier this year over the Doklam region of Bhutan, which is claimed by China, seems to have hardened India's position. Coupled with that, the failure of New Delhi to designate Pakistan-based Jaish-e-Mohammed Chief Masood Azhar as a global terrorist because of Beijing's repeated veto has, rather understandably, not helped matters.
Hard Work Ahead
The Indian Ministry of External Affairs has noted "the discussions focused on cooperation based on their converging vision and values for promotion of peace, stability and prosperity in an increasingly inter-connected region that they share with each other and with other partners. They agreed that a free, open, prosperous, and inclusive Indo-Pacific region serves the long-term interests of all countries in the region and of the world at large."
The Japanese Ministry of Foreign Affairs statement similarly stated that "participants discussed the direction for cooperation, including with countries in the region, in upholding the rules-based order and respect for international law in the Indo-Pacific, tackling proliferation threats, including North Korea's nuclear and missile issues, against which maximized pressure needs to be applied, ensuring freedom of navigation and maritime security in the Indo-Pacific and countering terrorism and other issues."
However, the fact that all four countries involved in these discussions have not issued a joint statement clearly demonstrates these countries have yet to thresh out a common roadmap for the "Quad."
US President Donald Trump, having recently visited China, seemed not especially keen on confronting the Dragon head-on, partially because of economic reasons and the continual need of Beijing's cooperation in keeping pressure on Pyongyang.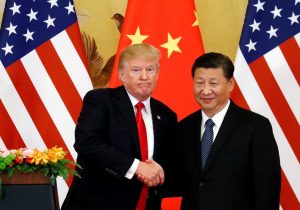 In addition, the US, Japan, India, and Australia conduct huge amounts of trade with China. This likely is not going to change immediately. Hence, said countries are faced with a key question: How to balance economic interests with political ones vis-à-vis China. For instance, Tokyo also needs Beijing's help in tackling a recalcitrant Pyongyang, which fired two missiles over Japanese territory earlier this year and has threatened to "sink" Japan.
Notwithstanding all this, it seems the "Quad," or whatever it is called, is an idea whose time has come. However, as of now, it seems there is a bumpy road ahead for this fledgling initiative.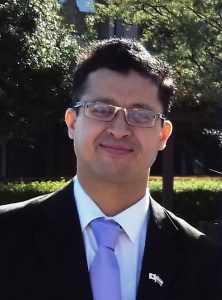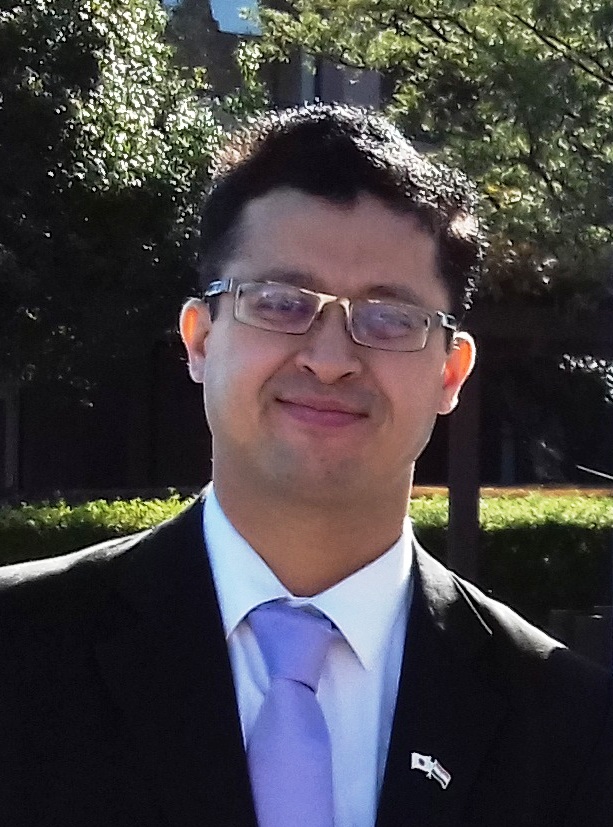 Dr. Rupakjyoti Borah is with the Institute of South Asian Studies at the National University of Singapore. His latest book is The Elephant and the Samurai: Why Japan Can Trust India? He has been a visiting fellow at the University of Cambridge (UK) and the Japan Institute of International Affairs (Tokyo). The views expressed are personal. E-mail: rupakj@gmail.com, Twitter @rupakj.