Japanese Elections and Ties With India: No Need to Rock the Boat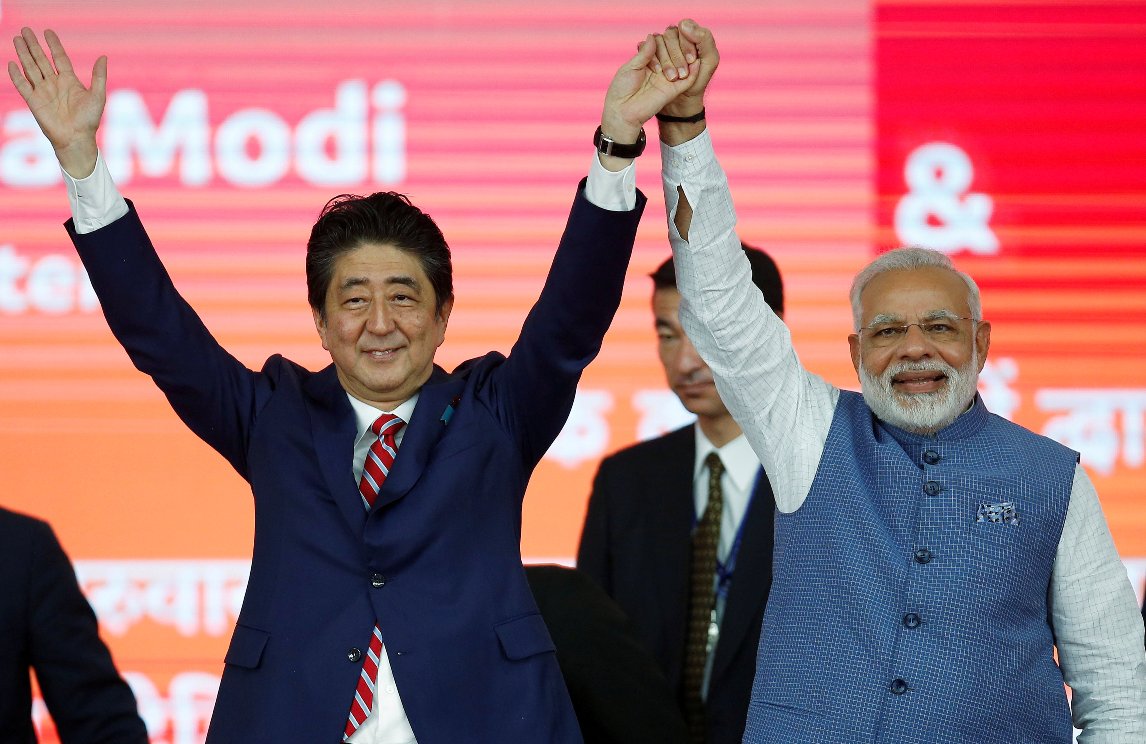 Ever since Prime Minister Shinzo Abe's famous "Confluence of the Two Seas" speech in August 2007 during his trip to India (during his earlier stint as the PM), he has been an avid proponent of improved ties with India. Although relations did not taper off during the time Japan had a string of governments since Abe's resignation in September 2007, things fell back into place on the Japan-India front after Abe came back to office in December 2012. Abe is the grandson of Nobusuke Kishi, the first Japanese prime minister who visited India after it secured independence in 1947.
On the other side of the spectrum, since Prime Minister Modi took over in India in May 2014, he has injected a new sense of urgency into India's ties with Japan. In fact, the first country outside the Indian subcontinent where he paid a bilateral visit was Japan. Since then, he has developed a close rapport with his Japanese counterpart.
Recently, during Abe's official visit to India last September, the two countries signed a slew of agreements in different realms. Abe and his wife were welcomed in an 8-kilometer long cultural roadshow, in a first for any visiting dignitary to India. During this visit, Abe also laid the foundation stone for the start of the construction of India's first high-speed railway corridor between Ahmedabad and Mumbai, which will augur well for Japanese companies involved in the railways sector.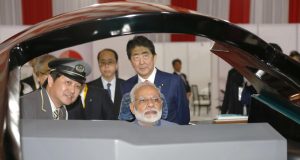 At the same time, India and Japan are planning to cooperate in other parts of the world like Africa with initiatives like the Asia-Africa Growth Corridor (AAGC). It is worth pointing out that both India and Japan have not taken part in China's Belt and Road initiative, also known as the One Belt One Road (OBOR) initiative.
The October 22 Elections
The Japanese general elections on October 22 will decide not only the fate of the present Japanese prime minister and that of his LDP (Liberal Democratic Party)-Komeito coalition, but also the future course of Japanese politics.
On September 25, Abe called snap elections in Japan, hoping to capitalize on the lack of a credible opposition and to take advantage of slightly improved approval ratings after he undertook a Cabinet revamp in early August. On the external front, Abe contended that the deteriorating external security environment—with North Korea conducting two missile tests which overflew the Northern Japanese island of Hokkaido and its hydrogen bomb test—also necessitated fresh elections.
However, what Abe may not have bargained for was the setting up of a new party, Kibo no To (Party of Hope) by Tokyo Governor Yuriko Koike, who had once served as the defense minister under Abe during his earlier stint as the Prime Minister.
After the elections were announced the Democratic Party split up, with some of its members joining Governor Koike's Kibo no To (Party of Hope), while some others went ahead and formed the Constitutional Democratic Party of Japan (CDPJ), led by the former Chief Cabinet Secretary Yukio Edano. There are also other parties in the fray, like the Nippon Ishin No Kai, the Japanese Communist Party, the Social Democratic Party, among others.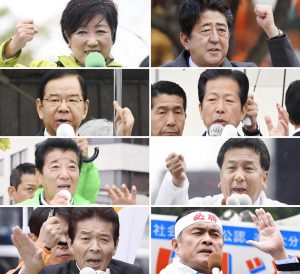 For both domestic and international factors, these elections are very important for Japan.
First, there is the issue of consumption tax, which is expected to rise from 8% to 10% in 2019 if things go as planned.
Second, Abe has mentioned about possible amendments to Japan's post-Second War Constitution, and it will be interesting to see whether he moves ahead with the same were his party and its coalition partner were to form the government again.
Third, the continued provocations from North Korea present a worrying security environment, and Japan needs to formulate a coordinated response mechanism to tackle the same along with its ally, the United States.
What Do These Elections Mean for India?
Japan recently backed India during the Doklam standoff with China, which began when China started construction of a road in a part of Bhutan which is claimed by China. This is seen as an indication of the growing closeness between the two countries. Besides, in the Malabar naval exercises this year in the Bay of Bengal, India, Japan and the US fielded some of their biggest naval assets.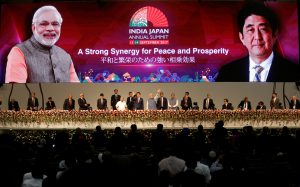 India is also negotiating to buy Japanese-made US-2i maritime reconnaissance aircraft, and Abe has been in favor of relaxing Japan's strict arms exports rules. He has also been in favor of nuclear power, unlike some of the other candidates in these upcoming elections. Hence, the upcoming elections will be important for India-Japan relations as the bilateral relations have picked up pace under Abe in Japan.
Exit polls suggest that the LDP-Komeito alliance could be back in power after the October 22 elections and this augurs well for the two countries' relations. As things go, in case of the India-Japan bilateral equation, there is no point in rocking the boat.
Dr Rupakjyoti Borah is with the Institute of South Asian Studies at the National University of Singapore. His latest book is The Elephant and the Samurai: Why Japan Can Trust India? He has been a visiting fellow at the University of Cambridge (UK) and the Japan Institute of International Affairs (Tokyo). The views expressed are personal. You can mail him at rupakj@gmail.com or follow him on Twitter @rupakj.