Japanese Fans Go Wild As Tiger Woods Roars at Zozo Championship in Chiba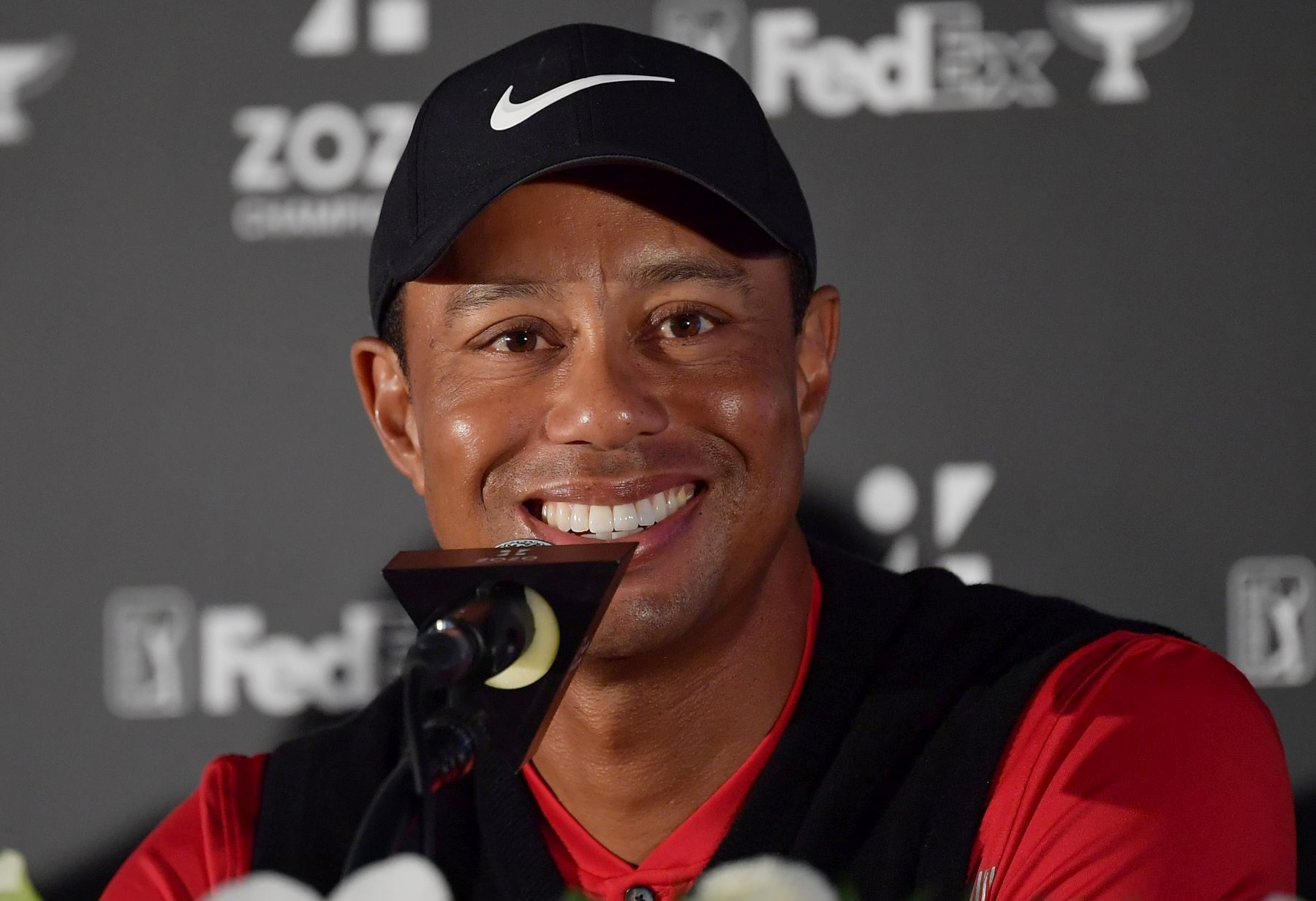 Tiger Woods, who conquered the world as a young golf phenom, returned to form by winning the inaugural Zozo Championship in Inzai, Chiba Prefecture, on October 28. At the same time, the now-43-year-old tied the PGA's all-time men's record with 82 PGA wins.
Woods was not the only force of nature storming over the Accordia Golf Narashino Country Club in Chiba Prefecture, however, as the area was battered by heavy downpours influenced by offshore typhoon Bualoi.
Despite the inclement weather, massive crowds of adoring Japanese fans turned out for the first official PGA-sponsored tournament in Japan, following Woods around the course. On Sunday there were an astonishing 22,678 fans in the gallery, although play was stopped because of darkness. In a bid to protect the soggy ground, only 2,563 were allowed to attend on Monday.
Love Fest for Tiger
Woods held the lead or co-lead on all five days of the tournament, but it was not without nail-biting excitement. There was consternation aplenty when he started the tournament with three bogeys in a row.
Then, Japanese pro-golfer Hideki Matsuyama made a hard charge that had Tiger and his fans worried. But Woods' unparalleled athleticism, super-long drives and pinpoint putting allowed him to bounce back. The tournament became the "Tiger Woods Show."
Japanese golfers and other fans could only shake their heads in wonder at Wood's flashy style. It should not have been a surprise that more fans were apparently cheering for Woods than Matsuyama on the final day, as Tiger ended up winning by three strokes.
At the post-tournament awards ceremony, Yusaku Maezawa, founder of the Zozo fashion empire and honorary chairman of the event, exclaimed: "Tiger brought the enthusiasm. He did it for us. Let's call out 'Tiger' together." He then raised his right arm and led the gallery in chanting: "Tiger! Tiger! Tiger!"
Woods stood by Maezawa's side, beaming. "Whenever I play in Japan, many Japanese fans come out," Woods said. "I look forward to being able to experience this again next year."
Believing in His Dreams
Tiger Woods was the undisputed king of the world of golf when he was knocked from his throne by self-inflicted scandals involving marital infidelity and other problems. He also was plagued by back and other physical ailments that resulted in him either being sidelined for extended periods or turning in subpar performances.
However, he staged a remarkable comeback this year and won the Master's major at Augusta, Georgia. Knee surgery in August actually improved his game. But the charisma of the new Tiger was different in that he realized he couldn't do some physical things he could before, so he must rely more on thinking through a course.
Rory McIlroy, the golfing star from Northern Ireland who tied for third at the event, could not hide his amazement at Woods' performance at Zozo. "He does things that people really can't comprehend, but he believes it himself, and I think that's the magic behind his achievements, because he dreams of things that other people don't think are possible," he said.
Matching the PGA Record
With this victory Woods tied the record for most PGA victories, matching the record previously held by golf legend Sam Snead, who was already 52 when he won his last tournament.
This year's PGA golf tour got underway just this month in Asia, with tournaments in South Korea, Japan, and China. Many of the competitors have opted to play in all three. Woods, perhaps wary of putting too much strain on his knee, decided to participate only in the Zozo tournament in Japan.
It was Woods' first time to play in Japan in 13 years, and he took the opportunity to express his feelings at the post-tournament press conference. First addressing the typhoon and record rainfall that hit eastern Japan during the tournament, he said, "I hope everyone will stay safe."
Woods acknowledged he was surprised that his record-tying 82nd win was scored in Japan instead of the United States, although he admitted doing so overseas was "pretty cool."
He added that Japan is one of his favorite places to play. "It's fun to play before such enthusiastic and knowledgeable fans," he said.
The question now is whether Tiger will be back in Japan in 2020, competing in the Olympics.
(Click here to read the article in Japanese.)
Author: The Sankei Shimbun Sports Department