Video Shows What Really Happened to the North Korean Fishing Vessel in Japan's EEZ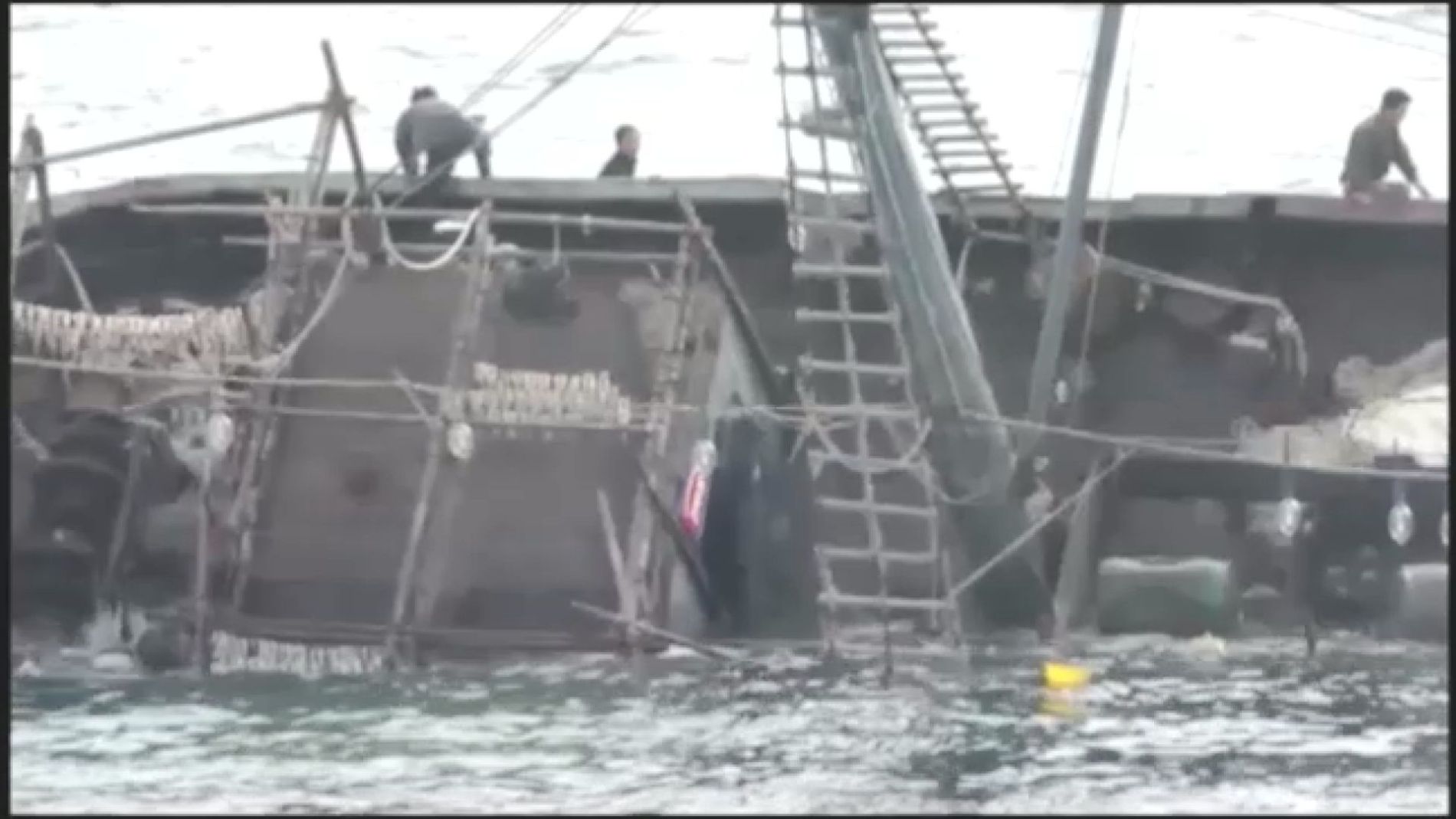 On October 7, a North Korean fishing boat sank after colliding with a Fisheries Agency patrol boat in the favorable fishing grounds near the Yamatotai area of Japan's exclusive economic zone (EEZ) in the Sea of Japan.
On October 18, the Fisheries Agency released the video recorded on the patrol boat, finally showing the sequence of events prior to and after the accident.
The accident took place about 350 kilometers northwest of Ishikawa Prefecture's Noto Peninsula in Japan's EEZ. Judging the fishing boat to be operating illegally, the patrol boat began to issue warnings for the fishing vessel to leave the area at around 8:50 A.M. on October 7. When the vessel did not leave, the patrol boat started spraying the vessel with water cannons at 9:04 A.M.
The vessel made a sudden sharp turn, and at 9:07 A.M. collided with the patrol boat. The patrol boat had taken up position on the left side of the fishing boat and had been issuing audio warnings from a distance of about 200 meters.
The Japanese then rescued the crew of the fishing boat, who had fallen into the sea, directing them to life rafts. Subsequently, the crew members were picked up by another North Korean vessel that appeared in the area.
North Korea responded to Japan's inquiry, acknowledging that all 60 crew members had been rescued, but declined Japan's request for a hearing on the matter.
Following the accident, a spokesperson for North Korea's foreign ministry made several claims, including, "We strongly demand that the Japanese government compensate for the infliction of the material damage by sinking our vessel and that it work out steps to prevent a recurrence of such incident."
Meanwhile, Japan has lodged protests via diplomatic channels. At the same time, the Japan Maritime Safety Agency has begun an investigation into the possibility of endangerment due to negligence and is conducting queries with patrol boat crew members about the circumstances of the incident.
(Click here to read the article in Japanese.)
Author: The Sankei Shimbun