Japanese Media, Politicians Ride on Misleading WaPo Report on Trump's Pearl Harbor Remark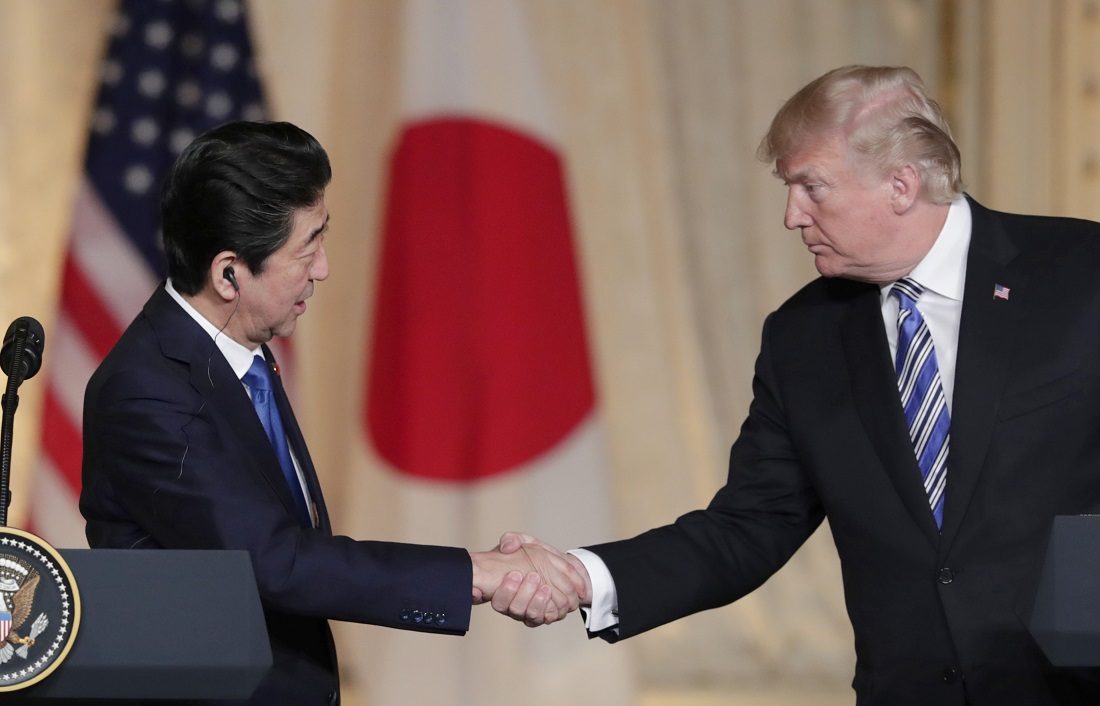 By The Sankei Shimbun
A Washington Post report about a "pointed remark" supposedly made by United States President Donald Trump about Pearl Harbor turned out to be misleading, but some in Japanese media seems to have followed the line anyway without verifying it independently.
In its August 28 edition, the American newspaper reported that during talks in June between Trump and Japanese Prime Minister Shinzo Abe at the White House, the U.S. President said, "I remember Pearl Harbor," then launched into a "blistering critique of Japan's economic policies" over U.S. trade deficits with Japan.
An investigation by The Sankei Shimbun concluded September 3, however, reveals the Washington Post report was wide of the mark in every respect. Several Japanese government officials privy to the talks between the two heads of government pointed out the errors.
Definitively, they said, there was no reference to Pearl Harbor in the June 7 Japan-U.S. summit at the White House.
There was an oblique reference to the 1941 event, however, on a different date, at a different venue, and in a far different context, according to officials close to Prime Minister Abe.
The U.S. President made a remark referring to Pearl Harbor on April 18, when Abe and Trump were getting started with their golf game in the southern U.S. state of Florida, according to the officials. They said the remark was neither hostile nor threatening, but rather made in good and friendly spirits.
One of the government officials paraphrased President Trump's joking with Prime Minister Abe, saying the reference was to the effect that Japan "is a country potent enough to sometimes beat up America," referring to Pearl Harbor.
The Prime Minister took it as fair praise at the start of a golf game. Officials present observed that neither of the two leaders felt uncomfortable with each other or with the reference.
Chain Reaction to An Erroneous Report
There has since been a string of reports in Japan based on the same misguided WaPo article.
Jiji Press offered the headline, "Words of the Prime Minister are shaken," making references to Mr. Abe's frequent remarks that Japan-U.S. ties are now stronger than ever.
A report by the Kyodo News Agency suggested that Trump's remark on Pearl Harbor — as reported by the Washington Post — "appears to be aimed at beefing up U.S. pressure for slashing U.S. trade deficits with Japan."
Shigeru Ishiba, former secretary general of the ruling Liberal Democratic Party who is campaigning against Abe for party leadership, also weighed in. He said in a speech, "Friendship [between Abe and Trump] is one thing, but the national interests [of Japan and the United States] are quite another."
Yuichiro Tamaki, chairman of the opposition Democratic Party for the People, aired his comment via Twitter, saying, "The relations between Mr. Abe and President Trump, though appearing quite favorable outwardly, are now reportedly cooling down."
Abe: 'That's Nothing But Misinformation'
Meanwhile, Prime Minister Abe, flatly denied the report in an exclusive interview with The Sankei Shimbun on September 1. "That was complete and utter misinformation," he said.
"I have had many opportunities to have talks with President Trump on a wide range of topics, but I have never had the exchanges of words with the President as reported [by the Post]," he added.
Click here and here to read the original articles in Japanese.