Japanese Rail Technology is Making a Comeback in Europe
With unrivaled safety, quality, and reliability, Japan's rail technology is making a comeback in none other than the birthplace of railways: the United Kingdom.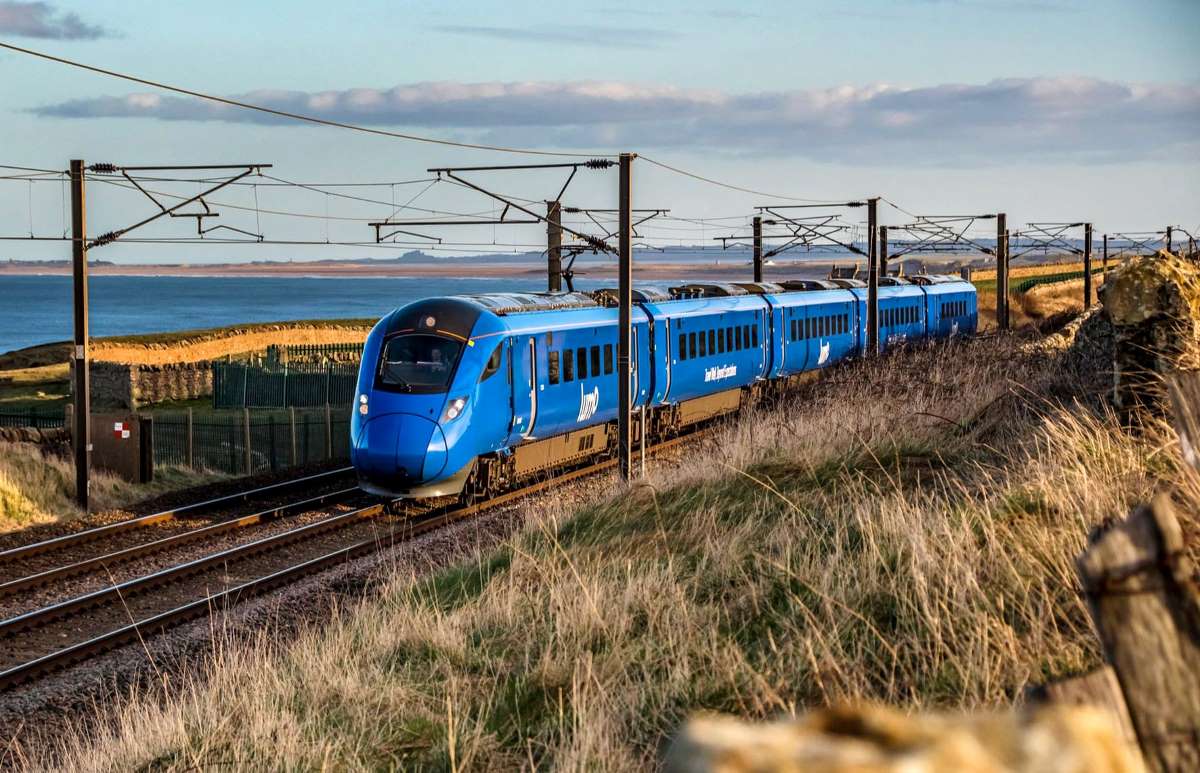 It was once thought that Japan's rail technology was suffering from the "Galapagos syndrome". It had lagged behind China and European countries in the development of high-speed rail projects, primarily in emerging countries. However, Japan's rail technology is now making an impact again on the global market.
A Japanese rolling stock manufacturer has received a flood of orders from the United Kingdom for the production and maintenance of high-speed trains. This is a major achievement because the UK is the birthplace of the railway.
1547 Train Carriages, Coming Through!
In addition, the company was awarded a contract for the development of a next-generation high-speed railcar that will be the fastest in Europe. Japanese companies hold a trump card that could be critical to the revival of "Made in Japan." Namely, the accumulation of years of experience and know-how that went into achieving the unrivaled safety and reliability of Shinkansen trains. Their work ethic, which includes meeting deadlines, gives them an added advantage.
In June 2017, Japan's Class 800 train in the UK had the honor of carrying the late Queen Elizabeth on board. The Class 800 is a Japanese high-speed train that can run up to 200 kph (124 mph). It is equipped with a diesel engine, which allows a smooth drive through both electrified to non-electrified sections of the tracks. Perhaps this is why the late Queen found the ride so comfortable. The Class 800 train has been operating on UK railways since 2017.
The project to replace the UK's aging trains was launched by the British Department of Transport. Its total cost exceeds 1 trillion JPY (approximately $7.4 billion USD). The Japanese company Hitachi, which has more than a century of expertise in manufacturing rolling stock, has been tasked with producing and maintaining the new trains. In total, it will produce a fleet of 1547 train carriages using its century-long expertise in rail technology.
In Europe, there are many major rolling stock manufacturers such as Germany's Siemens and France's Alstom. So why was a Japanese manufacturer chosen?
The Javelin
"A big reason is that the durability of Japanese products was proven with the Javelin," railroad journalist Jun Umehara suggests.
Nicknamed Javelin, the Class 395 high-speed train runs between London and Ashford in southeastern England. It debuted in 2009 and boasts a maximum speed of 225 kph (140mph).
The United Kingdom had grown accustomed to delayed train deliveries. But Class 395, on the other hand, had its first run six months ahead of schedule. After all, meeting deadlines is a basic practice in Japan. Local stakeholders, however, were pleasantly surprised.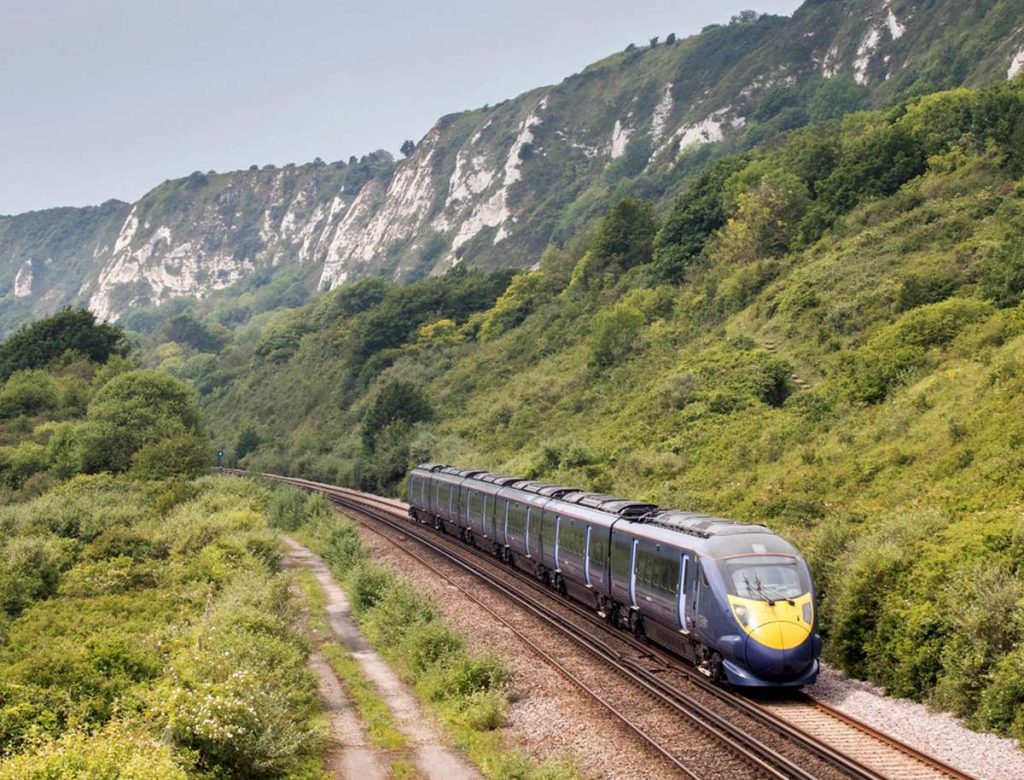 Defying Heavy Snowfalls
Furthermore, even during the heavy snowfalls of 2010 and 2011, the Class 395 continued to operate without incident. It demonstrated the reliability of Japanese-made trains once more, leading to the subsequent major contract for Class 800 trains.
Japan's Tokaido Shinkansen bullet train debuted in 1964 as the world's fastest train. After World War II, the GHQ (General Headquarters of the Allied Forces) forbade Japan from designing and manufacturing aircraft. As a result, engineers concentrated their efforts on researching rail technology for the Japanese National Railways. Their aviation know-how was poured into developing streamlined trains that would reduce the impact of air resistance.
Steep mountainous terrain occupies 70% of Japan's land area. That meant Japan needed to develop unique technology to cope with gradients and sharp curves. Various challenges posed by Japan's climate, such as high temperature and humidity in the summer and heavy snow in the winter, helped advance Japan's rail technology.
Although Japan has a track record in high-speed rail technology, it has done poorly in exporting it overseas. In fact, Taiwan High Speed Rail (THSR) is the only successful export so far. Other than that, Japan has licensed the E2 Series Shinkansen technology to China. But now, China is aggressively expanding its high-speed rail business in emerging countries.
It was only recently that China won the contract for Southeast Asia's first high-speed railroad, which is under construction in Indonesia, by snatching the project from Japan.
From Locomotives to Multiple-Unit Systems
The Japan Railfan Club is an association of railroad enthusiasts from all over Japan. According to its director, Akira Kayama, "Since the Tokaido Shinkansen, Japan has used a multiple-unit train system in which power is distributed among multiple carriages. However, in Europe and the United States, high-speed trains were usually pulled by a locomotive at the front."
He continues, "In Japan, there was no need to conform signaling systems to global standards, which in some ways led to the 'Galapagos syndrome' of Japanese rail technology."
The multiple-unit train system is said to have superior energy efficiency and lighter axle weight. It is also far more effective at braking at high speeds than the locomotive system.
In recent years, the multiple-unit system is becoming popular in Europe, as evidenced by Germany's ICE3 train system, launched in 2000. Europe has clearly recognized the superiority of the Japanese Shinkansen.
The Javelin is also a multiple-unit train. Hitachi tested it repeatedly for compliance with British standards, earning it a contract for 174 train carriages.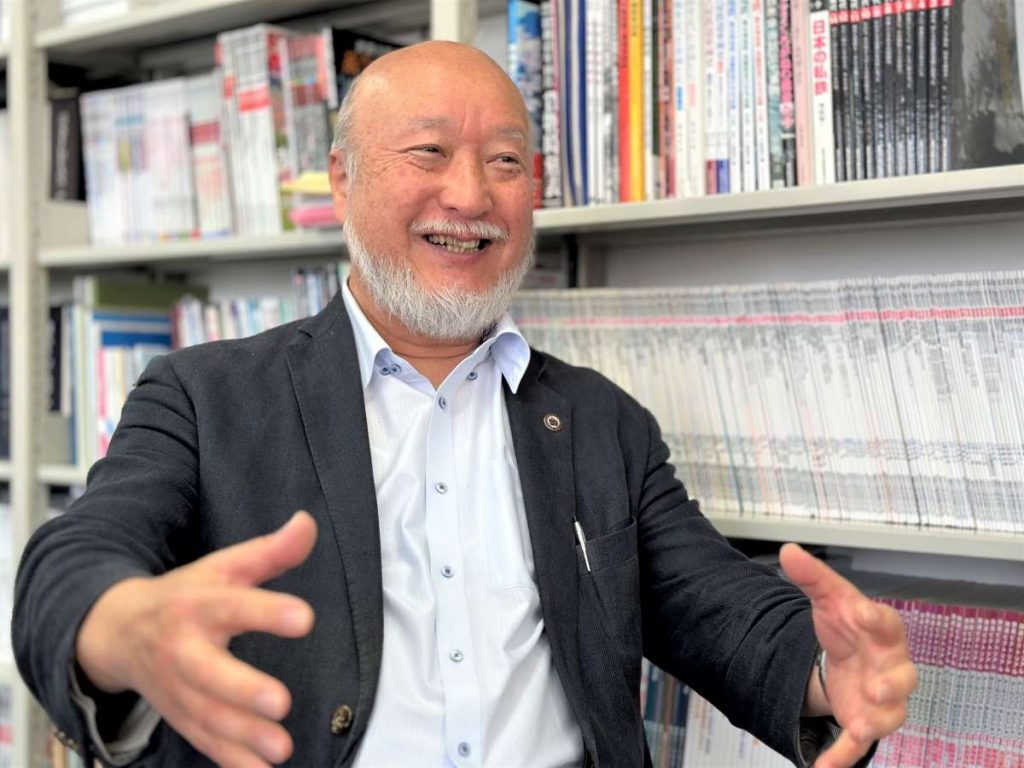 From the UK to the Rest of Europe
The Javelin was built in a Hitachi factory in Yamaguchi prefecture and shipped to the United Kingdom. However, local production of the Javelin began in the United Kingdom in 2015. Even the Class 800 is assembled in the UK halfway through the process.
In the same year, Hitachi bought Ansaldo Breda, a major Italian rolling stock manufacturer. It then established a factory in Italy in order to accelerate sales throughout Europe.
Among Japanese manufacturers, Hitachi seems to stand out in particular. Umehara explains, "The company manufactures everything in-house, from the train body to the motor and electrical equipment."
Hitachi follows stringent internal standards for the efficient production of aluminum bodies with excellent air tightness. The company has become highly competitive due to mass production, which reduces costs.
Umehara says, "The purchase of a European manufacturer allowed Hitachi to gain know-how about European regulations." The high-speed railway industry has faced fierce price competition, but it is also seeing some changes.
Nowadays, it is not uncommon for competing companies to form alliances to achieve global expansion. In December 2021, Hitachi and Alstom formed a joint venture and won a contract for the High Speed 2 (HS2). It is a new-generation high-speed railway line that will reach a maximum speed of 360 kph (224 mph) and is expected to start operations in the UK within a decade.
The joint venture's group company, Hitachi Rail, also collaborated with Canada's Bombardier (now France's Alstom). It has already received orders from Italy and Spain for high-speed trains capable of reaching 360 kph (224 mph).
Returning to its Origin
Japan's railroad system was born 150 years ago in October 1872, under the guidance of British technicians.
But there is an even older train service — one that has been running on British soil since 1862. It is the Flying Scotsman, the fastest service connecting London and Edinburgh in Scotland and the oldest service in the world. Since 2019, Japan's Class 800 trains have taken over that service.
Hirofumi Ojima is the head of the Railway Systems Business Unit at Hitachi. "Our trains bear the name of a train service whose glory goes back to the 19th century. This is a tremendous honor," he states proudly.
High-speed trains born out of Japanese rail technology are about to expand all over Europe. The United Kingdom, the birthplace of the railway, will provide a hub for expansion.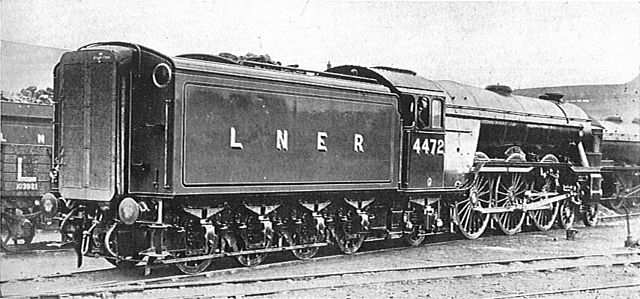 RELATED:

(Read the article in Japanese.)

Author: Naoki Otake