Japan's COVID-19 Battle Enters 'New Phase' with Exponential Rise in Infections
There is particular concern over the increase in cases near US military bases across the country.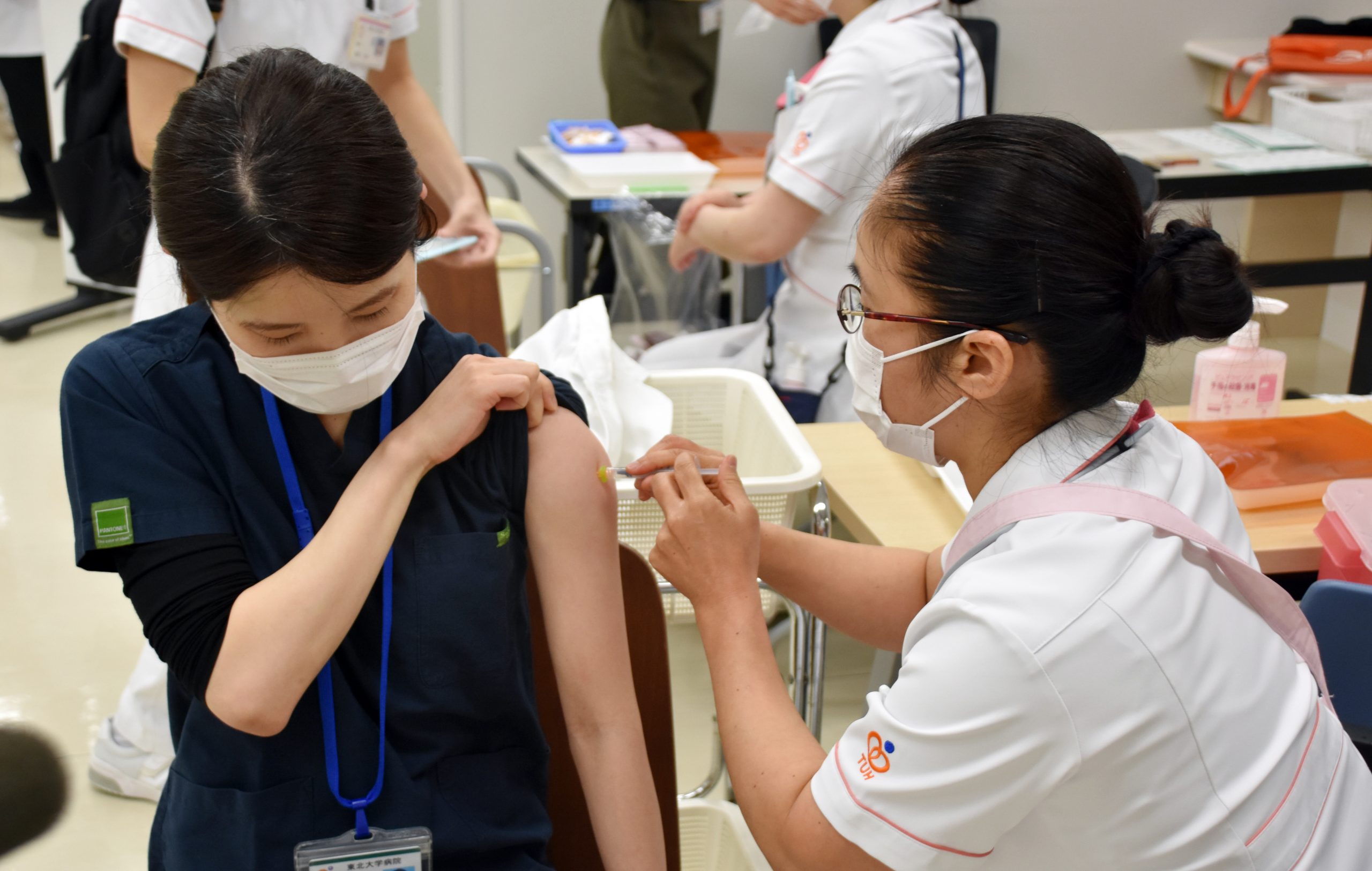 ~~
On Friday, January 7, there were over 6,000 new COVID-19 infections in Japan. Just a week before, on December 30, there were just over 500 cases nationwide.
Japan had enjoyed a relatively calm couple of months since October 2021, with daily infections plummeting to the low hundreds.
The recent figures suggest that the country is entering a "new phase of the pandemic," as Tokyo Governor Yuriko Koike phrased it on January 6.

Measures for Okinawa, Yamaguchi, Hiroshima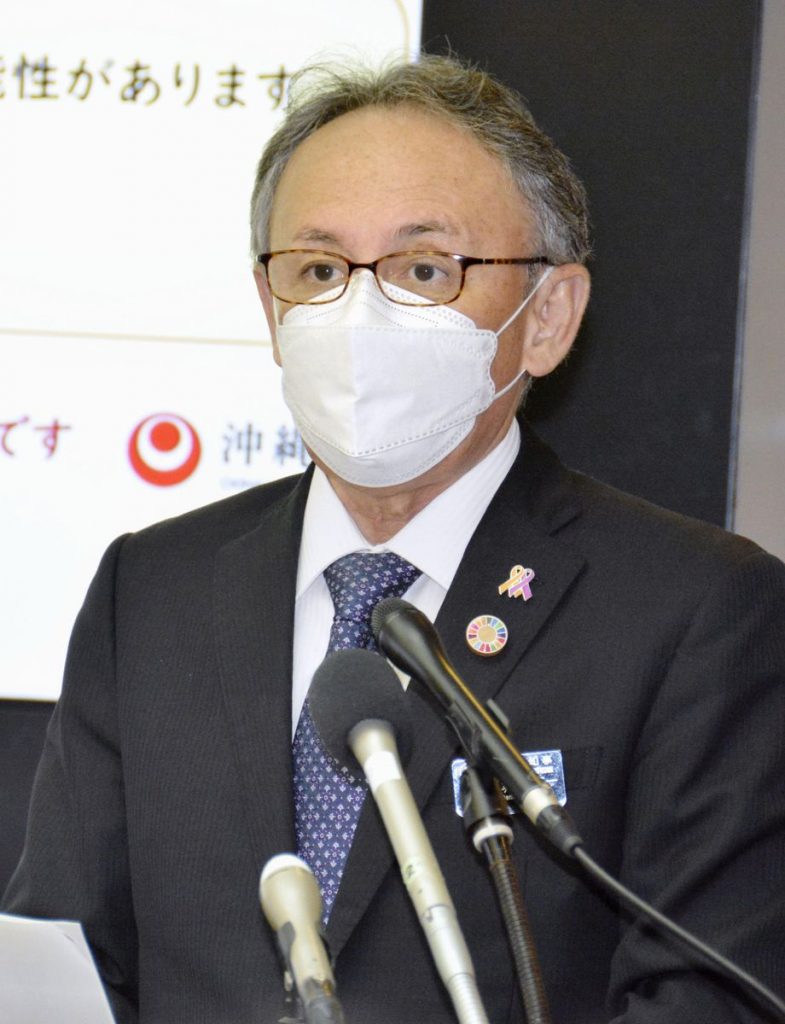 Three prefectures requested the national government on January 7 to declare quasi-emergency measures for their jurisdictions.
In the National Diet session the same day, Minister in Charge of COVID-19 Policy, Daishiro Yamagiwa, cited the "fear that this would increase the burden on the medical system" as a reason for accepting the request.
The measures are set to run from January 9 until the end of the month. Under them, governors are expected to apply their discretion in the imposition of limited working hours for restaurants. If necessary, they can also ask establishments to refrain from serving alcoholic beverages.
Unlike previous emergency periods, the measures include discretion on imposing ad hoc rules for those who are fully vaccinated or who have a proof of negative PCR test.
Minister Yamagiwa said on January 7 that the national government was speeding up the booster vaccine rollout, as well as the active usage of oral medications to fight the current COVID-19 variant.

Infections Connected to Military Bases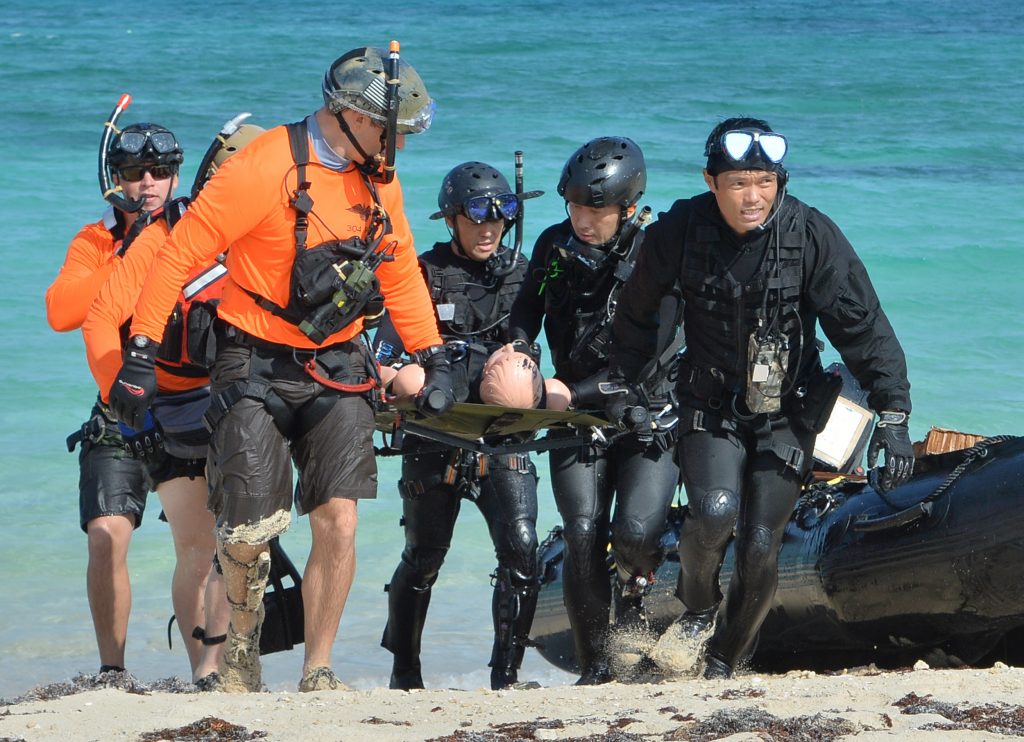 Okinawa has seen a staggering rise of infections over a short period of time. On January 7, the local government reported over 1,400 daily infections, the highest since the start of the pandemic two years ago.
Governor Denny Tamaki pointed to the United States military bases in his prefecture as a factor in the spread of infections, as the prefecture is home to almost half the US military bases in Japan.
"There are no words for this situation," said Governor Tamaki with a sense of urgency, commenting on the sudden surge.
As early as mid-December, the US Marine Corps' Camp Hansen in Okinawa reported a cluster of cases. The fear is that the holiday period — starting from about Thanksgiving until the end of 2021 — took a lot of people to the US, who then came back to Japan.
The prefecture is in the process of expanding free testing to those related to the bases, as well as other Okinawa residents by the end of January.
Foreign Minister Yoshimasa Hayashi and Defense Minister Nobuo Kishi brought up the topic in their 2 plus 2 online meeting with US Secretary of State Antony Blinken and Secretary of Defense Lloyd Austin on January 7.
Both ministers asked for stricter measures to be imposed at military bases due to the surge in cases. Austin replied that Washington would do everything possible to ensure the tantamount safety of the US troops and locals, according to Jiji Press.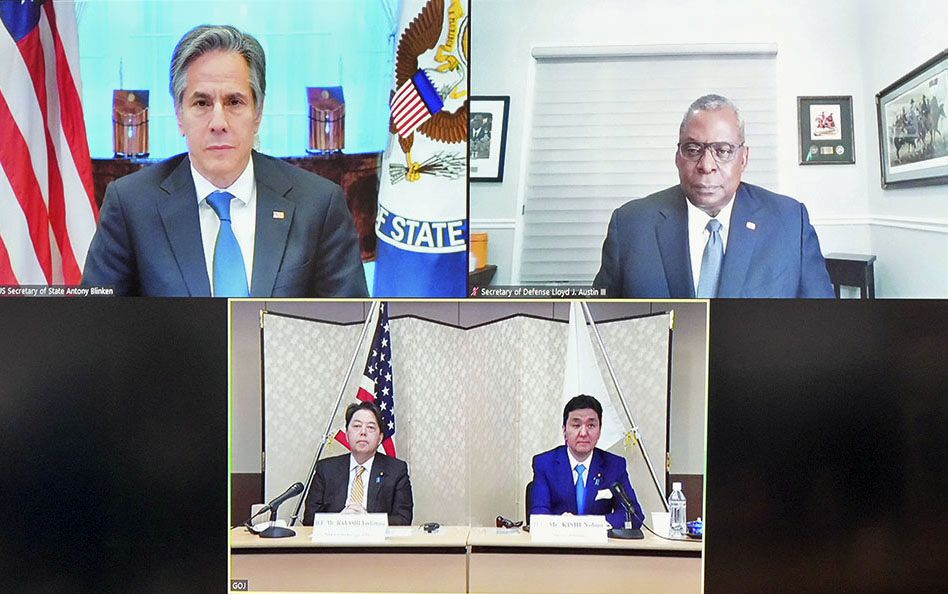 Previously, Hayashi had suggested that curfews be imposed at US bases in Japan due to the surge in COVID-19 infections among American military personnel.
US military personnel coming to Japan have not been subject to the same testing restrictions as everyone else who enters the country, including all Japanese and returning foreign residents. In late December, however, a negative PCR test was agreed upon as a requirement before boarding the flight and after arrival in the country.
Okinawa is not the only prefecture seeing an explosive rise in cases. Yamaguchi and Hiroshima prefectures have seen exponential increases in new infections as well. Both regions are also home to US military bases.
The largest cluster of infections among military personnel ー 529 cases ー was registered at a Marine Corps Air Station Iwakuni in Yamaguchi Prefecture.
In the one week between December 30 and January 6, Yamaguchi prefecture saw a 20-fold jump from 9 to 181 daily infections.
In the same period in neighboring prefecture Hiroshima's cases jumped from 6 to 273, an increase of 45 times.

Tokyo Also Sees Impact of Omicron
The Tokyo Metropolitan Government recorded 922 new cases of COVID-19 on January 7, a twelve fold increase since the previous week's number of 78. Tokyo residents had not seen figures like these since September 2021.
Talking to the press in the evening of January 6, Tokyo Governor Yuriko Koike said, "The battle against COVID-19 has entered a new phase." She renewed her "sense of crisis" in the weekly press conference on January 7.
Japan is entering a long weekend from January 8 to 10, due to the celebration of Coming of Age Day, a national holiday, on Monday, January 10. Many treat the occasion with family gatherings and celebrations for those reaching the legal age of adulthood in Japan.
Koike called local citizens to exercise caution, given the spread of the virus. On January 7 she recommended "wearing masks correctly, changing the air often, avoiding contact with people if you feel even slightly ill, and, if you need it, get tested," among other COVID-19 prevention measures.
Author: Arielle Busetto
RELATED:
Japan Can Avoid the 'Monster Wave' of COVID-19 Winter Devastating Europe ー Here's How
Japan's Travel Restrictions with Omicron: What We Know So Far