Japan's Kiyoshi Kurosawa Wins Best Director Award for 'Wife of a Spy' at Venice Film Festival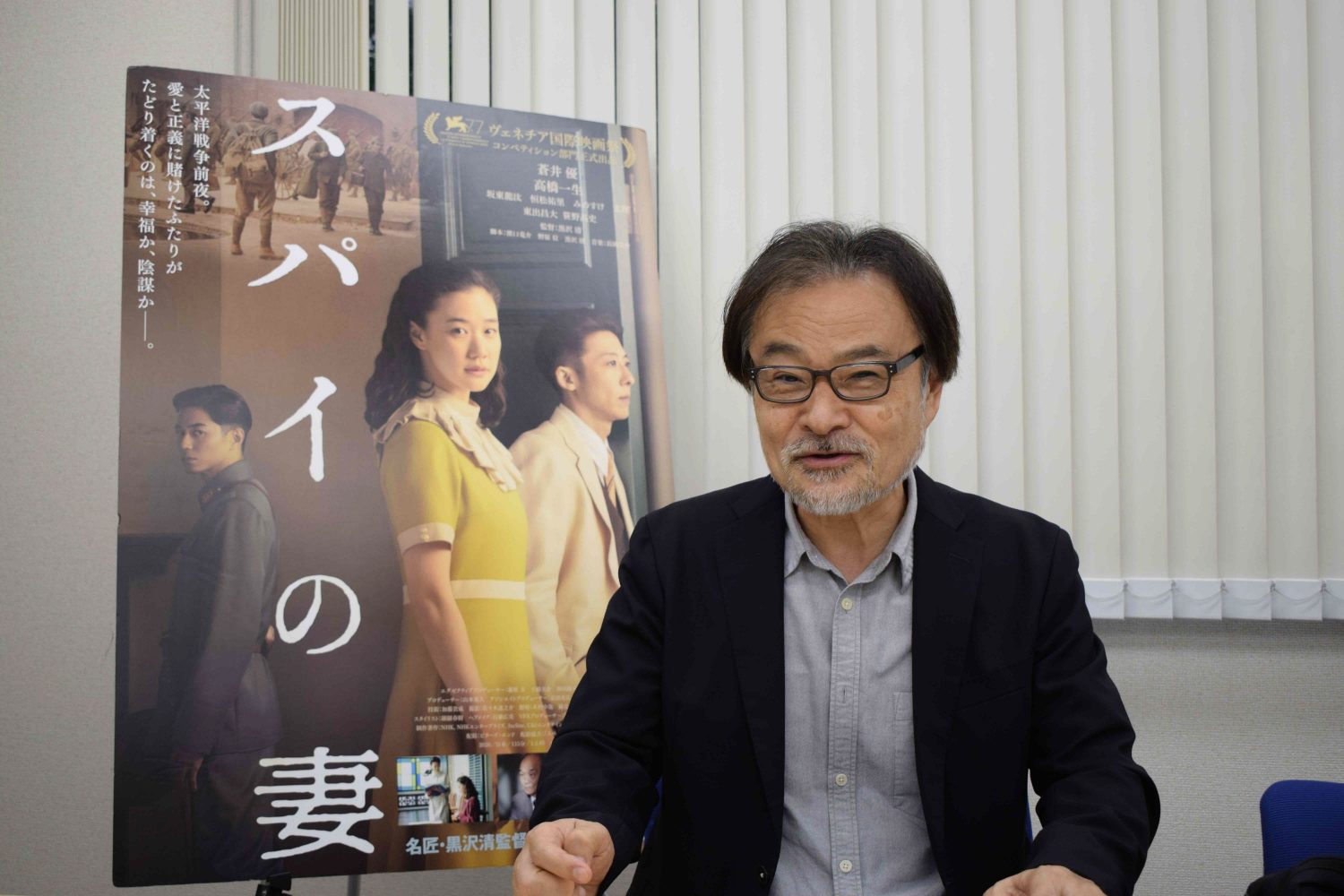 Japanese film director Kiyoshi Kurosawa won the Best Director award for Wife of a Spy at the 77th Venice International Film Festival on Saturday, September 12.
Wife of a Spy, which Kurosawa directed and co-wrote, stars Yu Aoi and Issey Takahashi. The movie is a thriller set before the Pacific War. It centers around a wife and her husband, who tries to inform the United States about a frightening state secret that he witnessed in Manchuria.

The 77th Venice FiDirector Kiyoshi Kurosawa wins the Silver Lion award for Best Director. REUTERS/Guglielmo Mangiapane
Kurosawa and others involved in the film chose not to attend the festival in Venice, Italy, due to the COVID-19 pandemic. Instead, the 65-year-old director delivered an acceptance speech via video link.
"I never imagined I'd receive such a delightful present at this age. I'm so glad I've continued to work on films for as long as I have," Kurosawa said.
At a news conference in Tokyo on September 9, prior to the awards ceremony, the film director was apologetic about not attending the festival in Italy. "I'd like to say sorry for not going to Venice, owing to COVID-19, and to the world's media who have gathered in the city."
Aoi, who plays the wife in the film, said: "It's a shame [we're not going to Venice], but it can't be helped. However, it can be said that online exchanges help keep film festivals alive. I hope 2020 is the only year we have to do this sort of thing."
Meanwhile, Takahashi, who plays the husband, said cheerfully, "It's an honor to take part in an overseas film festival, even if it is remote."
Kurosawa, who is originally from Hyogo Prefecture, made his commercial film debut with Sweet Home in 1988. Known for making thrillers, he portrays disturbing, unconventional scenarios, such as in CURE, Bright Future, and Before We Vanish.
Kurosawa is the first Japanese person to win a Silver Lion at the Venice International Film Festival since Takeshi Kitano, who won the award for Zatoichi in 2003.
The film Nomadland, directed by Chloe Zhao, won this year's top prize, the Golden Lion award.
The Venice International Film Festival is one of the world's Top 3 film festivals, and is the first major film festival to take place during the COVID-19 era.
Wife of a Spy will be released in Japan on October 16.
(This report can be read in its original Japanese here.)
Author: The Sankei Shimbun