Joyful Splashing at Suma Beach as Delighted Children Rush into the Sea Ahead of Umi no Hi
The annual celebration of "Umi no Hi" is on! Public beaches throughout Japan are joyfully reopening to the public, including Suma Beach in Kobe.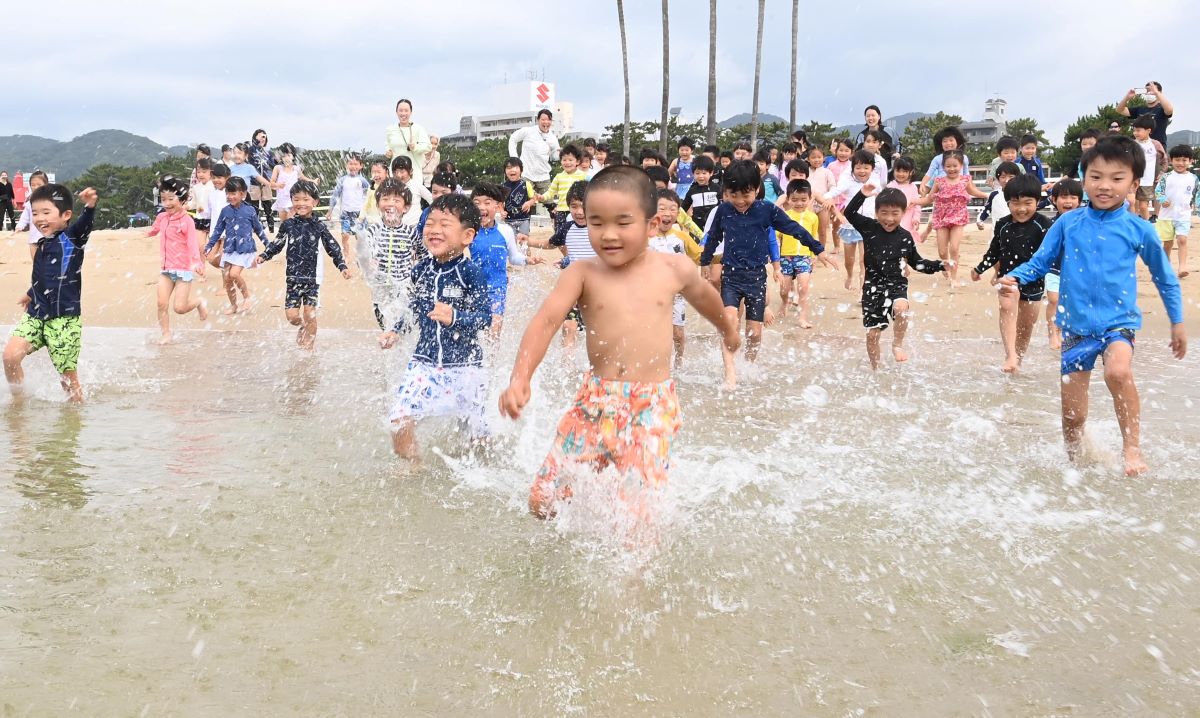 Suma Beach in Kobe City officially opened for the summer season on July 13. That was just in time for the July 16 Umi no Hi, or Marine Day celebration in Japan.

Despite the partly cloudy weather, the temperature soared to a scorching 28.2 degrees Celsius (83 F) at 10:00 AM. So the Kobe local meteorological observatory reported.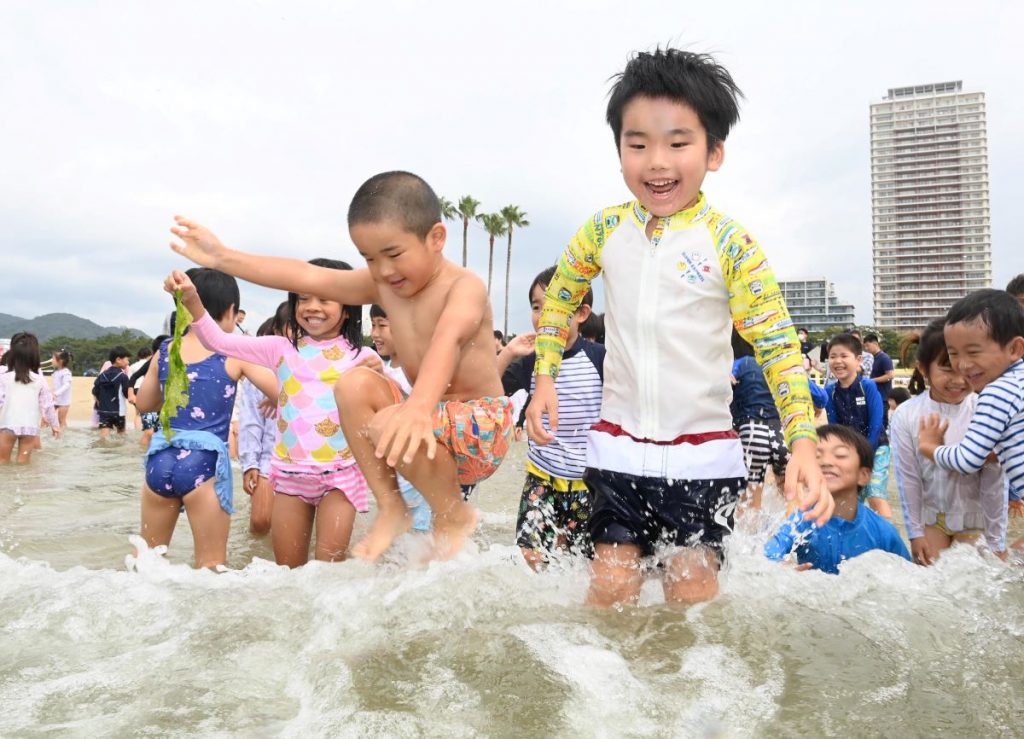 Sounds and Splashes of Joy
Excitement filled the air on July 13 as 79 children from Chikata Kindergarten in Kobe arrived at the beach. With a countdown of "3, 2, 1," the children eagerly rushed into the water, their cheers echoing with joy.

Splashing water at each other and collecting seashells along the shoreline, the children immersed themselves in delightful water play. Each child found their own way to enjoy the beach. Kie-chan (5 years old) from Chikata Kindergarten couldn't contain her happiness. "It was a bit scary, but it was so much fun!" she said. Then she added, "The water felt amazing."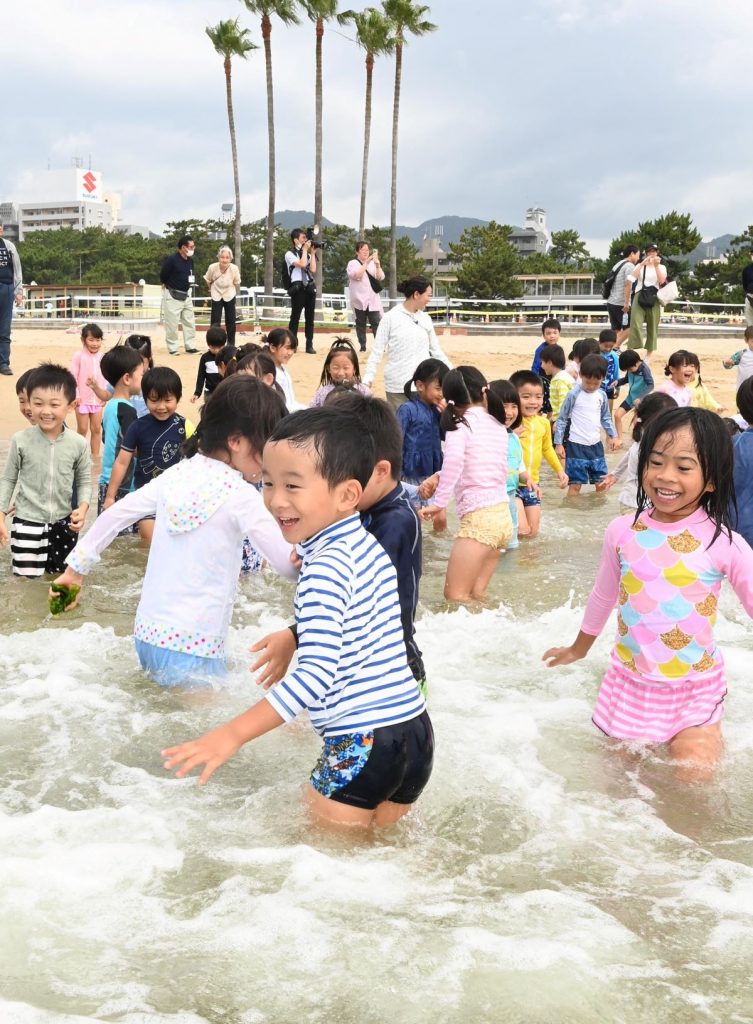 Kobe City officials reported that the reopening of the beach in 2022 attracted approximately 100,000 visitors, making it a resounding success. It had been closed for three years due to the COVID-19 pandemic.
This year in 2023, Suma Beach will remain open for 46 days. That is, until August 27.
RELATED:
(Read the article in Japanese.)
Author: The Sankei Shimbun, with photos by Sankei photojournalist Yuta Yasumoto