JR West To Replace Diesel with Hydrogen Fuel Cells
Zero-emission trains could be here soon, as JR West announced ambitious plans to replace diesel engines with hydrogen fuel cells toward achieving net zero.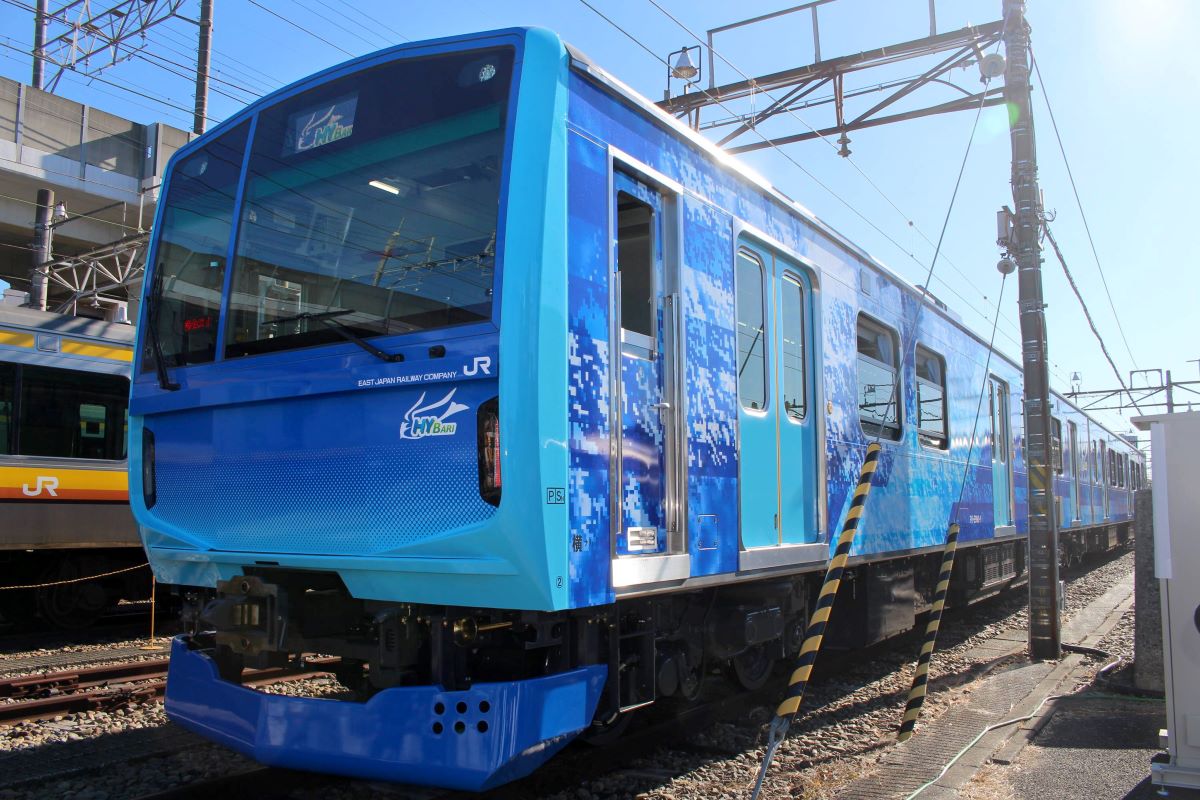 Read the full story on Japan 2 Earth - JR West To Replace Diesel with Hydrogen Fuel Cells
On April 12, JR West announced a plan to introduce zero-emission trains driven by hydrogen fuel cells by the 2030s. The trains will be powered by electricity generated from hydrogen.
The company also plans to cooperate with local governments in Hyogo Prefecture to construct an integrated hydrogen fueling station capable of supplying hydrogen to trains and other vehicles.
JR West aims to reduce group-wide CO2 emissions to net zero by 2050. It is promoting both plans as part of its efforts to achieve this goal.
Hydrogen Fuel Cells
A fuel cell train is powered by hydrogen. The hydrogen is loaded into tanks installed on train cars. From there, the hydrogen is supplied to the fuel cell where electricity is generated through a chemical reaction with oxygen in the air, which is then used to drive the train.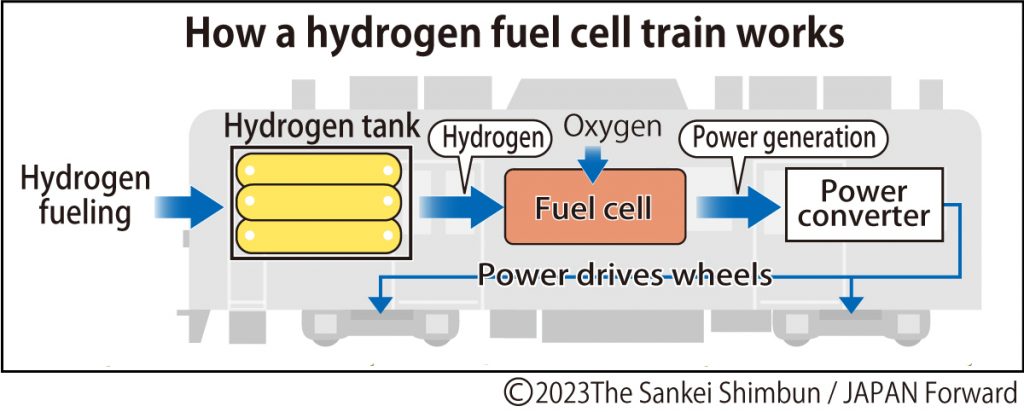 JR West currently has approximately 450 train cars that run on diesel fuel. The company intends to progressively replace them with fuel cell trains. Most diesel trains are currently used on non-electrified sections of track in rural areas.
Continue reading the full story on Japan 2 Earth.
And find more great articles on the environment and the challenges of achieving the SDGs on our new website Japan 2 Earth (J2E), sparking a transition to the future.
RELATED:
(Read the article in Japanese.)


Author: Nobuo Kurokawa