June at the Kabukiza Theatre: Performance Opens 'New Kabuki' Chapter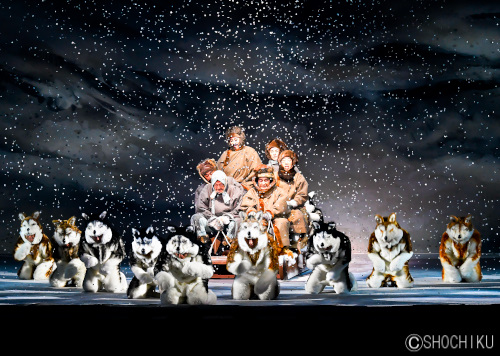 Kabuki and sumo are two of Japan's greatest cultural arts that give foreigners a chance to experience the country's wonders. And with kabuki, one can discover something new with every performance as the programs differ each month.
Kabukiza Theatre in June 2019 promises a lineup of matinee performances overflowing with kabuki's ultimate stylistic beauty. The exquisite programs are ideal for first time kabuki audiences, as renowned kabuki actors, such as Nakamura Kichiemon and Kataoka Nizaemon, allure viewers with their captivating presence. The programs are quintessential "Kabuki"!
The evening show is an ambitious new program entitled, Tsukiakari Mezasu Furusato - Fūunji tachi. The story's plot is out of the ordinary as it is staged not in Japan, but mostly in Russia.
The show is performed at the Kabukiza Theatre with Japanese kabuki actors, but it is the birth of a "new kabuki" chapter. The curtain call and standing ovation at the end is also something not usually seen in a kabuki play.
Orchestrated by a truly talented director, the original script is adapted from the popular and comical history manga, Fūunji tachi. With many scenes that bring laughter, the play is something Japanese audiences will be amused with.
Some jokes may be difficult to grasp for non-Japanese audiences, but this is often the case when in foreign territory. If you want a deeper understanding of the story, I recommend that you rent a G-marc guide (captioning service) at the venue.
The G-marc guide has all of the actors' lines translated into English. You can learn more about Japan through the storyline of the play, which is said to be based on actual events that took place during the Edo period.
Another way to further your understanding is to have a Japanese companion listen to the audio Japanese language earphone guide and explain the plot to you. In fact, most Japanese people are also unfamiliar with the story, thus it is a valuable tale for all.
Over 400 years, kabuki has been adapting and transforming numerous works of performance art that represent each period of history. It is a living art.
If you have time, please experience a new side of Japan that you have never encountered before at the Kabukiza Theatre this month.
Dates
: June 1-25, 2019
Place: Kabukiza Theatre, Ginza district, Tokyo
Times: There are two shows per day, at 11 A.M. and 4:30 P.M.
June Program: To learn more about the June program, check here.
Full Performance Tickets: Check availability and reserve tickets here.
One-Act Only Tickets: Learn how to get tickets to see one act only here.
Note: Tickets for dates shown as "Sold Out" may still be available from the promoter by Shochiku Co., Ltd., by phone or at the box office.
For more information on kabuki theater in Japan, follow this JAPAN Forward link.
Author: Yukihiro Watanabe