[Kimono Style] Silk Cafe in Kyoto Prefecture, the First of its Kind
Ebara Sangyo has been creating exquisite fabrics since 1950. At its new cafe, visitors can savor the artistry of silk weaving and a selection of quality drinks.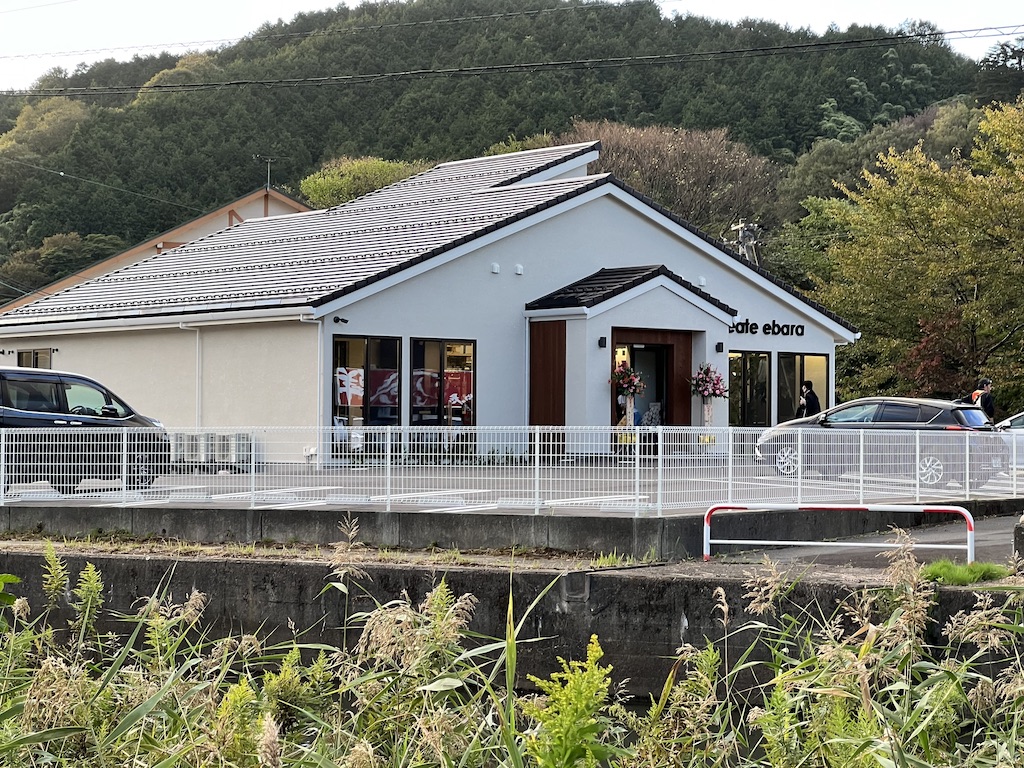 The Tango Peninsula of Kyoto prefecture is, like many other rural areas in Japan, suffering from aging and depopulation. It is a sleepy area, but it is blessed with amazing natural beauty. The coastline is stunning with many beautiful beaches and the famous Amanohashidate sandbar, and the foothills are covered with pretty rice fields. Fruit and vegetables are also in abundance, and rice, seafood, and sake are all quality products of the area. The region is also famous for the production of Tango chirimen, woven crepe silk fabrics used in the production of high-quality kimono.
Love at First Sight
I don't often buy new kimono, but several years ago I was struck by a role of cloth on sale at an event in Nihonbashi, Tokyo. It was a very sophisticated weave where the back and front appear to be two different fabrics. Although I was not intending to buy anything, I was so impressed that I bought it and made it into a kimono utilizing both sides of the fabric. It said "Tango Silk" on it, but I wondered if I would ever find out who had made it.
A couple of years later, when I was working with NHK, I went to Ebara Sangyo in Tango and discovered that it was produced at this company. I was really happy to have found the source of my very special woven kimono.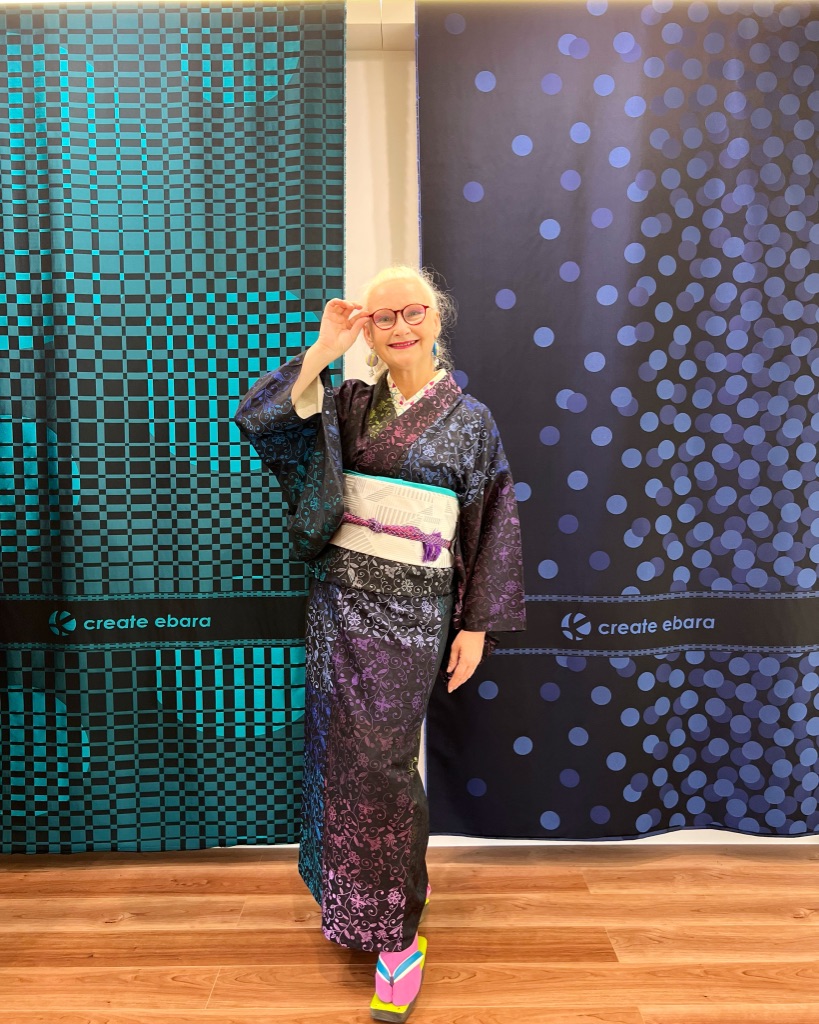 Ebara Sangyo
On October 12, 2023, Ebara Sangyo opened a brand-new venture, a silk showroom and cafe. It stands on Route 176, a 3-minute walk from Iwatakiguchi Station, which in turn is just one station away from Amanohashidate Station on the Kyoto Tango Railway. In spite of the trend for opening new ventures in large urban areas such as Tokyo or Osaka, Hidenori Ebara decided to open his in this rural setting. The idea of revitalization has long been on his mind and this venture was over a year in the making.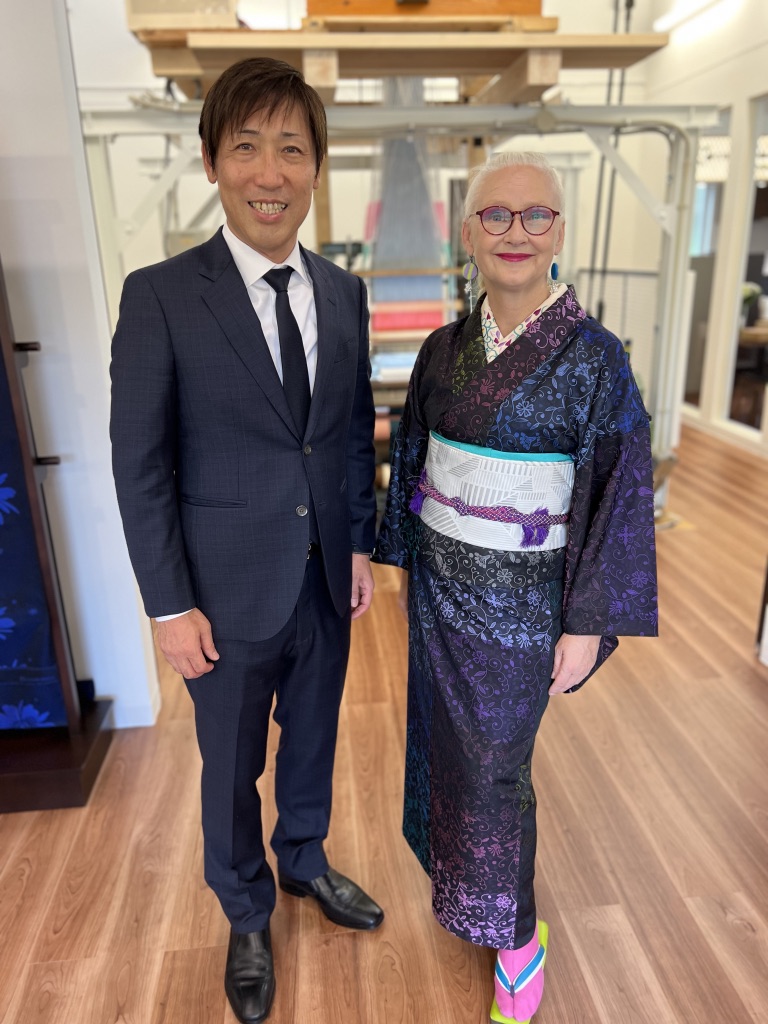 The company was started by his grandfather in 1950, as a company to make the pattern cards for the jacquards used by the looms weaving the patterned kimono silk. Then in 1963 they bought looms and expanded as a kimono weaving business. The kimono business was at its peak in the 1970s, and has been in a slump since then, and was completely stopped during the COVID-19 period. Ebara bought some of the latest, large-width looms from Germany meaning that he could expand from just weaving kimono-width fabric into making wider silk fabrics more suited to the fashion and interior industries.
Revitalization Through Silk
In spite of the difficulties of this era in the kimono business, Ebara has managed to gather a strong team of 17 people around him. They are between their 20s to 50s, and there are experienced and young people working together as pattern designers, weaving engineers, weaving hands, and now cafe and sales staff. After his first six years as head of the company, Ebara feels he has completed the first stage of his business plan, and that is to make sure that there is a dedicated staff of highly skilled workers who can keep the business going.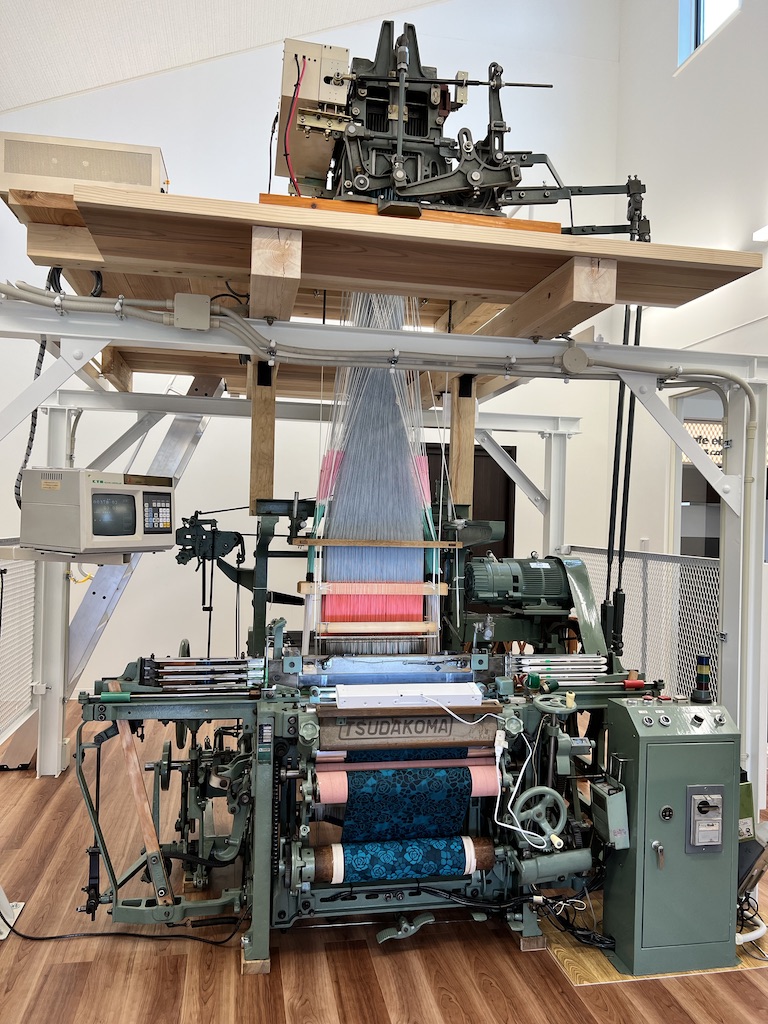 His next step is to see how he can make it grow with his showroom and start to return more to the workers who make the cloth. He hopes that he can develop his business overseas as well as in Japan and that people will come to Tango to look at his textiles for themselves. Eventually, he hopes that this silk cafe will be a notable place that people will visit on their trips to Tango and that it will help revitalize the local economy. He would like the area to be famous again for its wonderful silk textiles and for his Create Ebara brand to become world famous.
The Silk Cafe
On opening the door to the cafe, one is immediately struck by the sight of a large weaving loom right in the middle. It is set up with kimono cloth on it. The loom is an impressive object and can be started up at any time. On the left side of the loom is the silk showroom with a tatami room behind it, where kimono silks can be tried against the body. There are kimono and obi bolts and also large-width silks on display and smaller silk goods such as pajamas, pillowcases, scarves, and ties.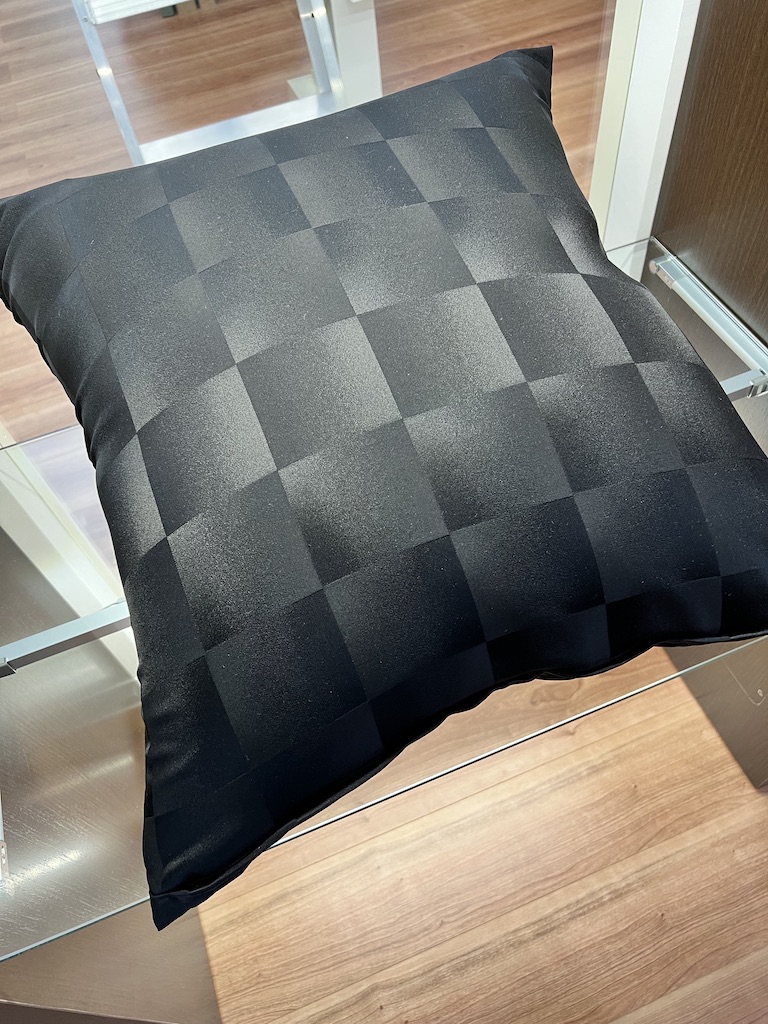 On the right side of the loom is the cafe area where one can relax and enjoy quality tea, matcha, and coffee, and a small selection of locally baked goods. There is also a deck alongside the road. The road is fairly heavily trafficked but the deck should be lovely in the springtime, with the row of sakura trees opposite and it also has a view of the surrounding hills.
If you are traveling north up the peninsula towards Ine or the end of the peninsula, this would be a perfect stop to see some of the high-quality woven silk produced in the region and well as having a taste of the quality drinks available. I'm looking forward to seeing the progress of this new business and hoping that Hidenori Ebara's dreams for his company and for the Tango area will come true. It would be very well deserved.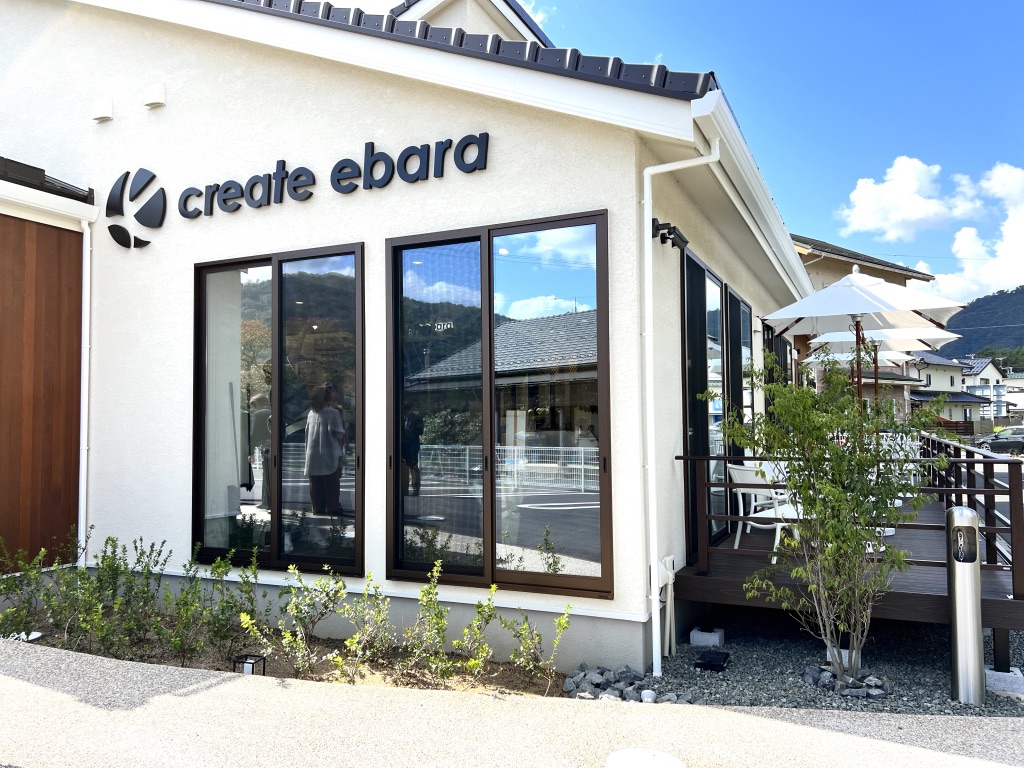 RELATED:

Author: Sheila Cliffe
Read other columns on kimono by the author.