Malabar 2023: Bringing the Quad Navies Together
Aiming to improve naval interoperability through the Malabar Exercises, the four Quad countries have shared concerns about Chinese aggression in the region.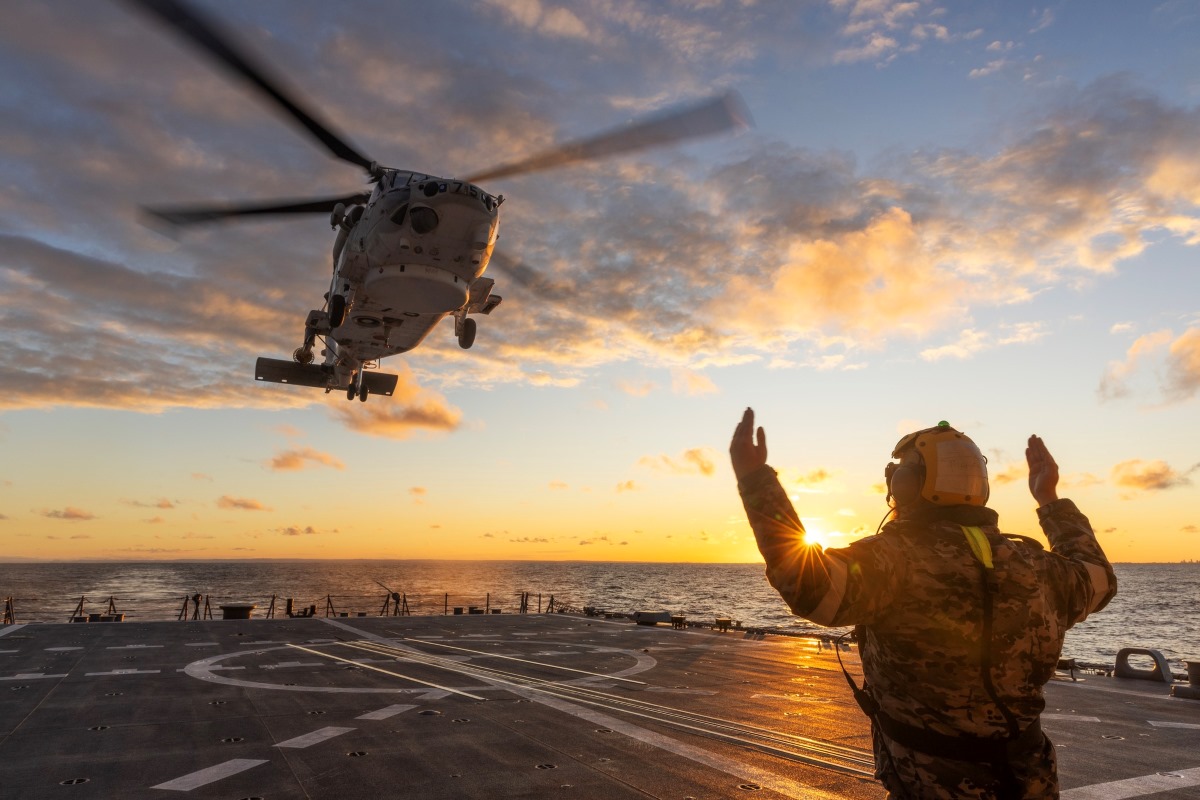 The recently-concluded Malabar 2023 naval exercises between India, Japan, Australia and the United States point to a new direction in maritime ties between these four nations. Incidentally, these four nations are also a part of the Quadrilateral Security Dialogue (Quad).
Initially, the Malabar Exercises initially started out as a bilateral naval exercise between India and the US in 1992. Later, they were expanded to include Japan as a permanent member in 2015. Australia joined as a permanent member in 2020. (At the time, however, there was some initial reluctance to let Australia in.)
As per an Indian Ministry of Defense press release, Malabar 2023 was conducted in two phases. The "Harbor Phase" involved "wide-ranging activities such as cross-deck visits, professional exchanges, sports fixtures and several interactions for planning and conduct of the Sea Phase." Meanwhile, the "Sea Phase" included various "complex and high-intensity exercises in all three domains of warfare, encompassing anti-surface, anti-air and anti-submarine exercises including live weapon firing drills."
In these exercises, the Japan Maritime Self-Defense Force deployed its destroyer JS Shiranui (DD-120). It was part of the 1st Surface Unit of the JMSDF's Indo-Pacific Deployment 2023 (IPD23) mission. Along with it was a special boarding unit of the JMSDF.
At the same time, the US deployed several vessels. They included its destroyer USS Rafael Peralta (DDG-115), fleet oiler USNS Rappahannock (T-AO-204), a submarine, and a P-8A Poseidon Maritime Patrol Aircraft (MPA). Special operations forces also joined the exercises.
India sent its destroyer INS Kolkata (D63) and frigate INS Sahyadri (F49). Australia also joined in with destroyer HMAS Brisbane (DDG-41), landing ship HMAS Choules (L100), a submarine, and Royal Australian Air Force (RAAF) F-35 fighters and P-8A Poseidons MPA.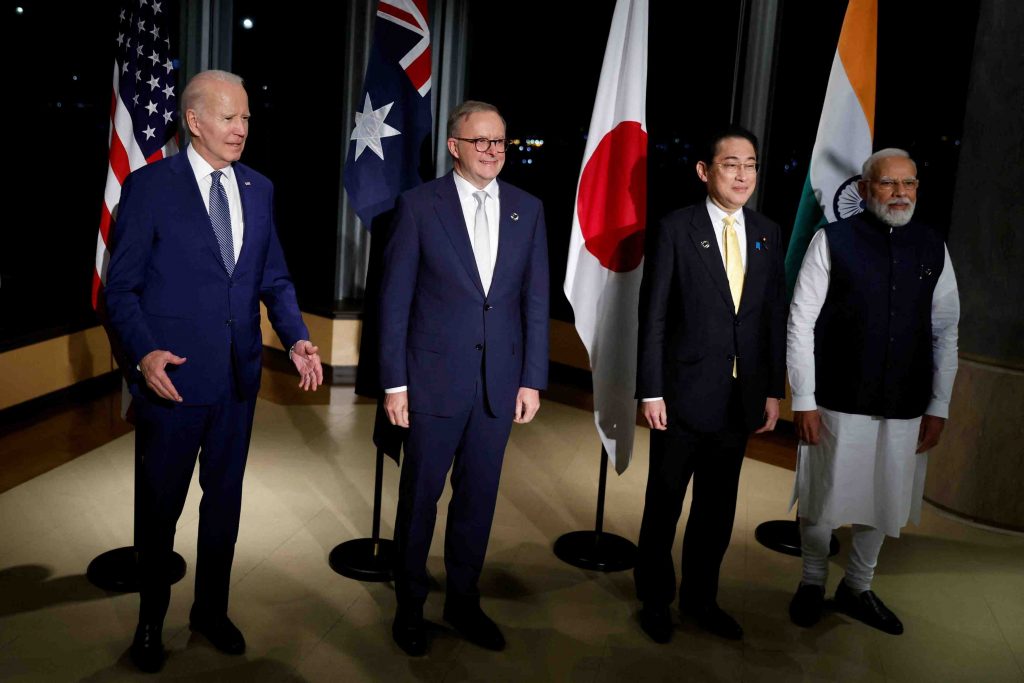 Bringing Them Together: Common Concerns About China
First, common concerns about China are a unifying force. All of these countries have faced aggression from China in the last few years. For example, China and India clashed in the icy heights of the Himalayas in the Galwan Valley in the summer of 2020. That led to the first fatalities between the two countries in 45 years.
In the case of Japan, China has created disputes in the maritime realm. Since the discovery of possible oil and gas resources nearby, Beijing has been asserting claims to the Japanese-controlled Senkaku Islands. It has also made claims in the exclusive economic zone around these islands.
In addition, China fired a series of missiles, some of which landed in Japan's EEZ in August 2022. That behavior followed the visit by former US House Speaker Nancy Pelosi to Taiwan.
In the case of Australia too, China and Australia have been at loggerheads over a host of issues. Those include Chinese coercion on the economic front.
Bringing Them Together: Rule of Law
Second, these exercises are being organized for the first time off Australia's eastern coast, and therein lies the message. It is worth mentioning here that the Quad Summit could not be held in Sydney in May as planned. Instead, due to US President Biden's schedule, it was held on the sidelines of the G7 summit in Hiroshima.
Third, when the leaders of the Quad nations met in Hiroshima earlier in May 2023, their joint statement emphasized the importance of adherence to international law. They specifically cited "the United Nations Convention on the Law of the Sea (UNCLOS), and the maintenance of freedom of navigation and overflight, in addressing challenges to the maritime rules-based order, including those in the East and South China Seas."
Exercises like the Malabar go a long way in ensuring that nations like China adhere to a rules-based order in the Indo-Pacific.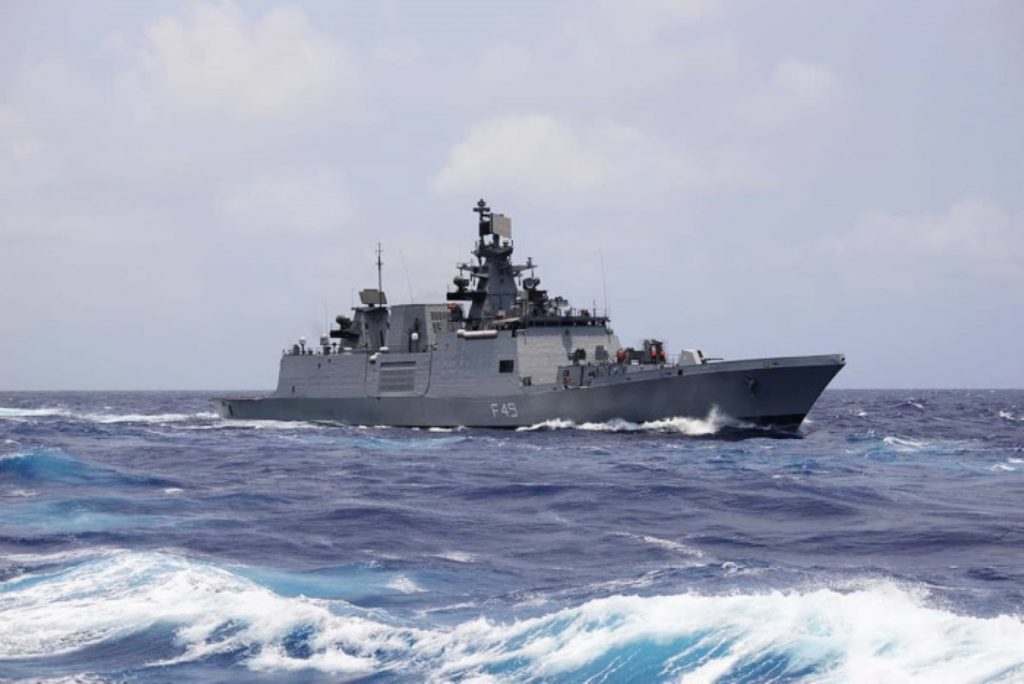 Challenges Ahead
However, there are quite a few challenges remaining to be tackled.
One is the fact that India still buys a host of military hardware that is of Russian origin.
Second, Japan and Australia still have close economic ties with China and this could be a spanner in the works. However, of late, both Japan and Australia have been taking steps to reduce their dependence on China. Moreover, during the G7 Hiroshima Summit, the G7 countries in their joint statement pledged to de-risk from China.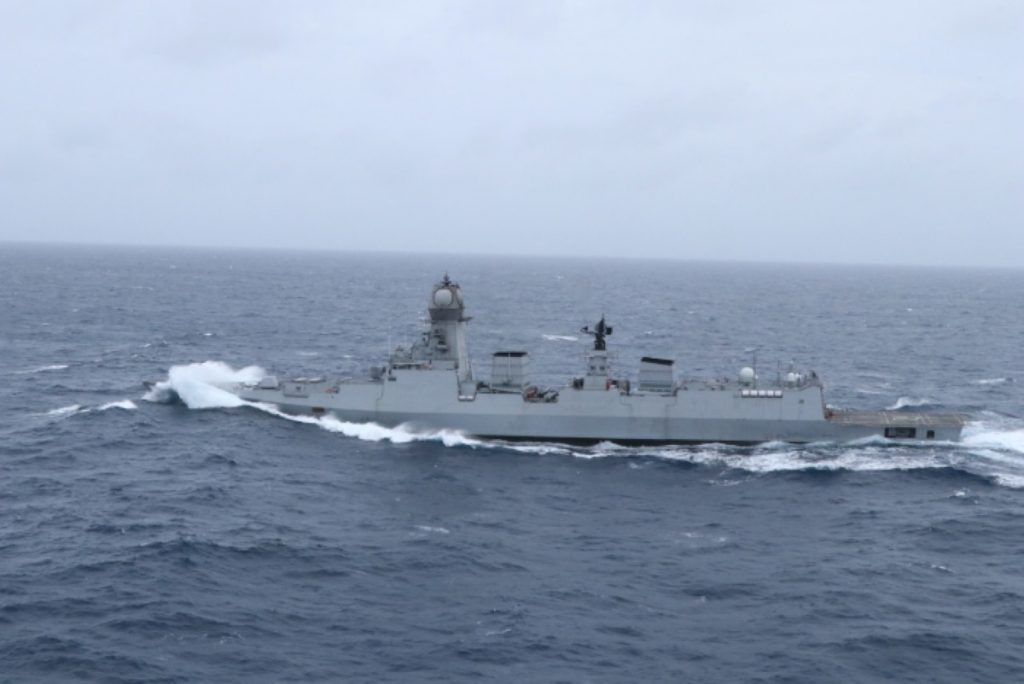 Importance of Malabar 2023
What is important is that Malabar and similar exercises allow the participant nations to improve their naval forces' interoperability. The naval realm is important for the economic well-being of all these countries. Japan has the Free and Open Indo-Pacific vision which aims at keeping the Indo-Pacific free from any kind of coercion. The US had earlier renamed its Pacific Command as the Indo-Pacific Command, in keeping with their shared priority for these values.
It is also worth mentioning here that India and Australia signed a Mutual Logistics Support Arrangement back in 2020. Moreover, so have India and Japan. In addition, India and the US have signed the LEMOA (Logistics Exchange Memorandum of Agreement, which allows the two navies to use designated military bases on a reciprocal basis.
India and the US also are conducting other military exercises with each other. And during the highly successful trip by Prime Minister Modi to the United States in June, other agreements were signed. Among them is the General Electric (GE) Aerospace Memorandum of Understanding with India's state-owned Hindustan Aeronautics Limited (HAL). Together they aim to produce fighter jet engines for the Indian Air Force.
All said and done, Malabar 2023 provides another example of how the circumstances are bringing countries like India, Japan, Australia, and the US closer.
There are reports of China's economy slowing down and internal dissension on the home front. As a result, President Xi Jinping might just attempt to deflect attention at home by pushing hard on the external front. Hence, countries like India, Japan, the US, and Australia need to continue growing closer. As they say, forewarned is forearmed.
RELATED:
Author: Dr Rupakjyoti Borah
Dr Rupakjyoti Borah is a Senior Research Fellow with the Japan Forum. The views expressed here are personal.