More Humanitarian Aid Pledged for Palestine as Japan's FM Tours the Region
FM Yoko Kamikawa toured the Middle East and promised generous humanitarian aid. But what kind of peaceful solution is possible after the Gaza war?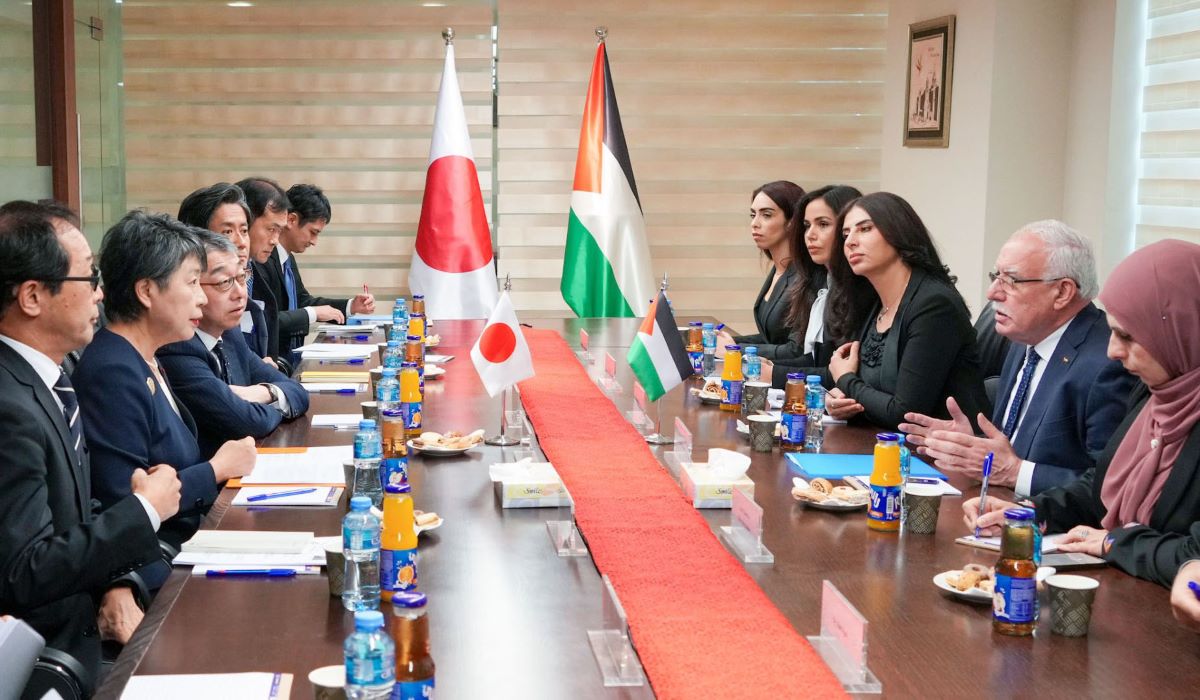 For years, tens of thousands of struggling families in Palestine have received vital food assistance, paid for by Japan. Humanitarian aid from the Japan International Cooperation Agency (JICA) has helped provide flour, pulses, vegetable oil, and salt to families so that they can make simple meals.
"We extend our heartfelt gratitude to Japan for its unwavering support," said Samer Abdel Jaber. He is the regional director of the United Nations' World Food Programme. Mr Jaber added that Japan's "steadfast partnership" has ensured many people's survival.
As a sign of appreciation, the road where the Representative Office of Japan to Palestine is based in Ramallah is known as Tokyo Street.
A Region in Crisis
The events of the past month have created enormous dilemmas for Japan's government. How should it engage with Palestine following a violent attack by Hamas on October 7, which killed around 1400 people in Israel?
Should Japan support calls for a ceasefire? And where does this leave Japan's relationship with Israel's staunch supporter, the United States of America?
These are perplexing questions and there are no straightforward answers.
However, there are some things we do know. Such as the fact that Japan intends to spend a great deal of money on Palestine.
Millions More for Aid
On November 4, the Ministry of Foreign Affairs announced that: "Japan is preparing to provide humanitarian aid around $65 million USD and relief supplies through JICA for Palestine for the time being, in addition to the emergency grant aid worth $10 million USD that has been already decided."
I can understand why that sounds like a generous, life-saving action for people who are in a dire situation. But I wonder who will keep track of how that 75 million dollars is spent? Is it even possible to ensure it is all used wisely amid the chaos of war?
It strikes me as relatively easy for politicians to announce that large sums of taxpayers' money are to be used as foreign aid without necessarily thinking through the implications. Foreign Minister Yoko Kamikawa is an experienced politician but she's only been in her current role for a few weeks. Her tour of the Middle East must have been an arduous initiation.
Rival Powers
Russia and China have also both said they will send humanitarian aid to the Palestinians. This makes me feel uneasy. Those countries believe that by taking up the Palestinian cause, they will gain favor in the Arab world and the so-called "Global South''. I hope that Japan is not getting drawn into that game.
Japan has strongly condemned the recent terror attacks by Hamas and the seizure of hostages. Experts have noticed a different tone from China's Foreign Minister, Wang Yi. This is what Michael Schuman, a contributing writer at The Atlantic, based in Beijing, wrote in the latest edition of that magazine:
In the Middle East, Beijing has vociferously called for an end to the fighting between Israel and Hamas and claims to take an even-handed approach to the belligerents. But the Chinese government is, in effect, backing Hamas ー and therefore terrorism. Xi's position on Gaza is identical to his stance on the world's other major conflict, the war in Ukraine. There, too, Beijing has asserted principled neutrality and even launched a peace mission, while at the same time deepening ties to Russia and its president, Vladimir Putin.
Ceasefire, Truce, or Pause?
Japan has found itself caught up in the intense international debate about whether there should be a "ceasefire" in the Middle East.
Minister Kamikawa has avoided using that word. So have the representatives of countries that are on good terms with Japan diplomatically.
For example, the EU, the United States, and Britain have been pushing for "humanitarian pauses" in the fighting. Minister Kamikawa met with her Israeli counterpart, Eli Cohen in Tel Aviv on November 3rd. In it, she called upon Israel to "pause" its war against Hamas, so that aid could get through.
However, Israel's Prime Minister Benjamin Netanyahu has ruled out temporary truces until all hostages are released. In an interview with ABC, he dismissed calls for a ceasefire but said "tactical little pauses - an hour here, an hour there" may be possible.
He made it clear that a two-state solution is a long way off. Mr Netanyahu told ABC that he thought Israel could have "overall security responsibility" for the Gaza Strip for an "indefinite period" after the war.
Meanwhile, the situation gets worse.
The news service France 24 reported on November 6 that the death toll in Gaza had risen to more than 10,000 people, including at least 4,100 children.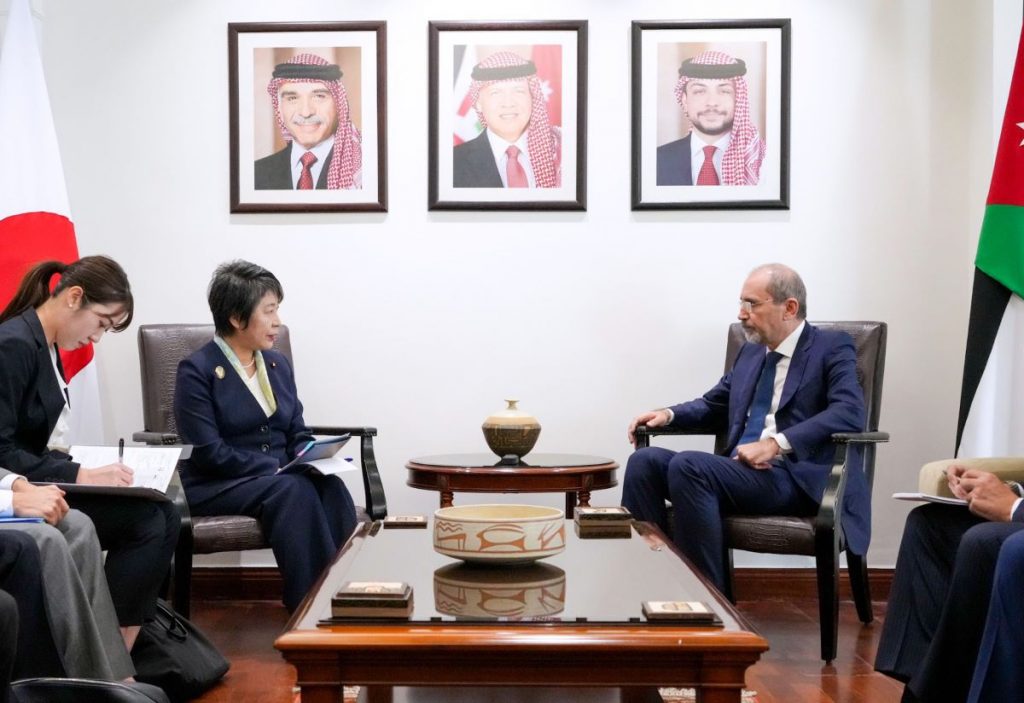 Thinking Long-term
Another question being asked is what it might take to achieve a long-term peaceful outcome.
Foreign Minister Kamikawa told her Jordanian counterpart on November 2 that "Japan's position to support a two-state solution remains unchanged." I assume she hopes that an independent Palestinian state will live peacefully next to a sovereign state of Israel which feels secure.
Such a view matches the aspirations of Jordan and indeed the United States. "When this crisis is over, there has to be a vision of what comes next, and in our view, it has to be a two-state solution," said Joe Biden.
But the reality is that there have been no serious negotiations towards achieving this "solution" since the peace process ground to a halt in 2014.
Benjamin Netanyahu's coalition of far-right and religious politicians are certainly not interested in negotiating such an outcome at the moment.
Hamas is also staunchly opposed to a two-state solution. The Economist magazine also notes that its violence has "turned a generation of Israelis against the idea of compromise."
Talks in Tokyo
An important responsibility now befalls Foreign Minister Kamikawa. She will chair and host a two-day foreign ministerial meeting of the Group of Seven industrialized nations in Tokyo from Tuesday, November 7. The Israel-Hamas conflict will top their G7 agenda.
US Secretary of State Antony Blinken flies directly to Japan from the Middle East.
As his plane descends he may notice the night lights of Tokyo shining brightly below. It would be a good moment to consider that Japan is highly dependent on crude oil imports from the Middle East. Indeed, Japan would face further dilemmas if this war led to a widespread conflagration.
RELATED:
Author: Duncan Bartlett, Diplomatic Correspondent
Mr Bartlett is the Diplomatic Correspondent for JAPAN Forward and a Research Associate at the SOAS China Institute. Read his articles and essays on JAPAN Forward.