Terrorism and Its Vindicators: An Irish Perspective
Drawing parallels between the Israel-Hamas conflict and Ireland's troubled past, the author argues that terrorism is inexcusable no matter the circumstances.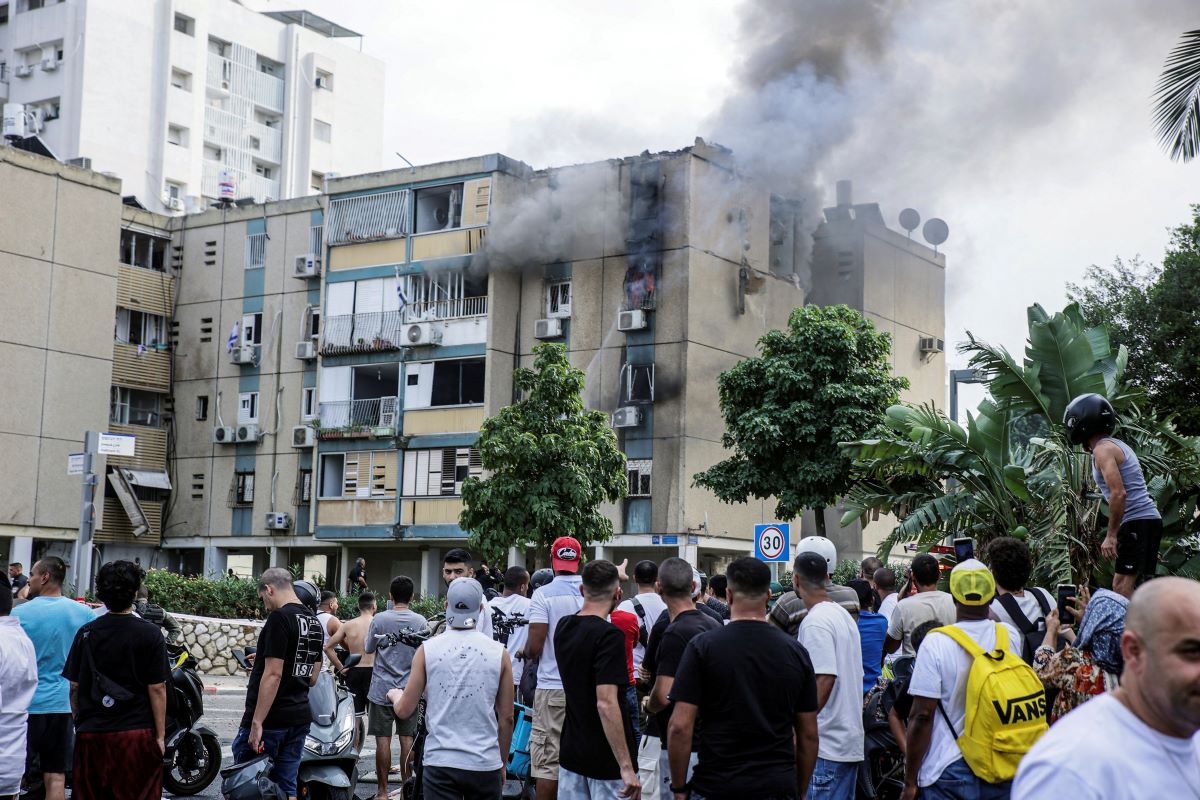 On the morning of October 7, the Islamist terrorist organization Hamas launched several thousand rockets into Israel. Amid the surprise attack, some 2,500 Palestinian militants tore through the Israel-Gaza border fence, flooding into civilian areas. At a music festival in Re'im, the invading Hamas forces massacred 260 people. Hundreds of civilians were also taken hostage. The terrorists then proceeded to the nearby kibbutz, where they indiscriminately slaughtered women and children. Israel responded to the terrorism with retaliatory strikes before Prime Minister Benjamin Netanyahu declared on October 8 that Israel was now "at war."
Echoes of Ireland's Past
I am a native of Ireland, the recent history of which has been dominated by heinous and protracted periods of terrorism. Under the 1920 Government Act of Ireland, the United Kingdom partitioned Ireland. In 1921, a devolved government for the six northeastern counties of Antrim, Armagh, Down, Fermanagh, Derry, and Tyrone was established. This territory became known as Northern Ireland and remains a part of the UK.
Like Palestine, Northern Ireland also had paramilitary organizations that sought to liberate Ireland from British rule and achieve a united, independent republic. Republicans and nationalists originally formed the Irish Republican Army (IRA) in 1917 to fight against the British in the Irish War of Independence. Over the decades following the creation of Northern Ireland, however, the original or "Old IRA" split into various factions. A split in 1969 led to the formation of the Provisional IRA.
While the organization's initial purpose was to protect Catholic minority communities from Protestant loyalist persecution, its operations soon degenerated into unqualified terrorism. From 1969-1997, particularly throughout the Troubles of the 1970s, the Provisional IRA killed hundreds of Protestant civilians in sectarian killings and bombings. Such incidents include the murder of five protestants in the 1975 Tullyvallen Massacre and the shooting of ten Protestant workers in the 1976 Kingsmill Massacre. It is worth noting that the Provisional IRA received support for this bloody campaign from the Palestine Liberation Organization (PLO).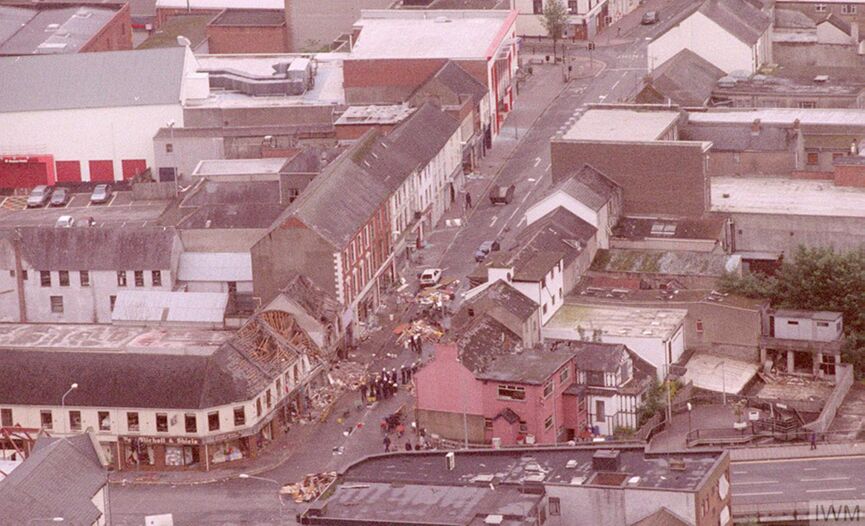 Egregious Media Bias
It is not my intention to trivialize the past few weeks' events, but what is almost equally shocking is how the media have reported them.
Allegations of disproportionate force and use of white phosphorous munitions levied against the Israel Defense Forces (IDF) by Human Rights Watch and the United Nations are no secret. As a native of Ireland, I can also understand the desire to see the territories of one's homeland reunited.
However, the coverage of this conflict has almost universally downplayed the acts perpetrated by Hamas. Commentators and so-called experts on the Middle East have largely avoided condemning Hamas' attacks as terrorism. Instead, their commentary invariably reverts to the long and unfortunate history of Palestine and the humanitarian crisis the people of Gaza now face. Whatever their intentions, such biased coverage vindicates and justifies these acts of terrorism.
Japan, too, has been no exception. Japanese media broadcasts on the conflict have been among the most unabashedly biased. TBS's (Tokyo Broadcasting System Television) coverage, in particular, has been disgraceful.
TBS Condones Terrorism
On October 11, as part of the TBS program Houdou 1930 (報道1930), journalist Mei Shigenobu appeared as a guest speaker to give her insights on the situation. Shigenobu's appearance on the show received widespread backlash from the Japanese public. Why? Because Mei Shigenobu is far from an impartial reporter. Shigenobu's mother, Fusako Shigenobu, is a communist activist and convicted terrorist. As leader of the now-defunct Japanese Red Army (JRA), she participated in the massacre of 26 innocent civilians at Lod Airport in Tel Aviv in 1972 with the Popular Front for the Liberation of Palestine (PFLP).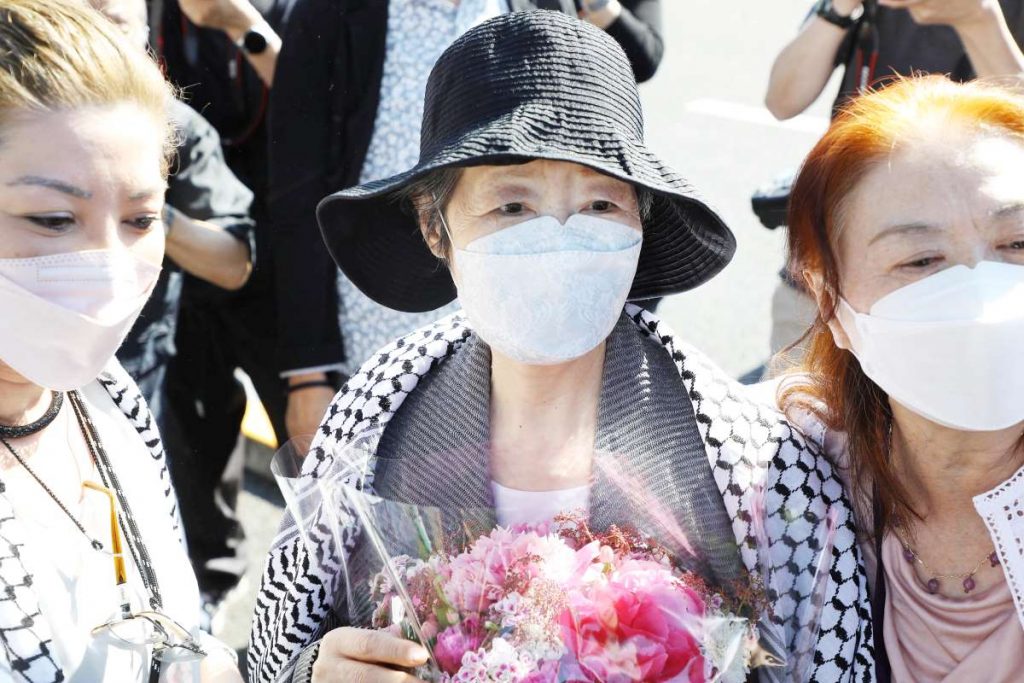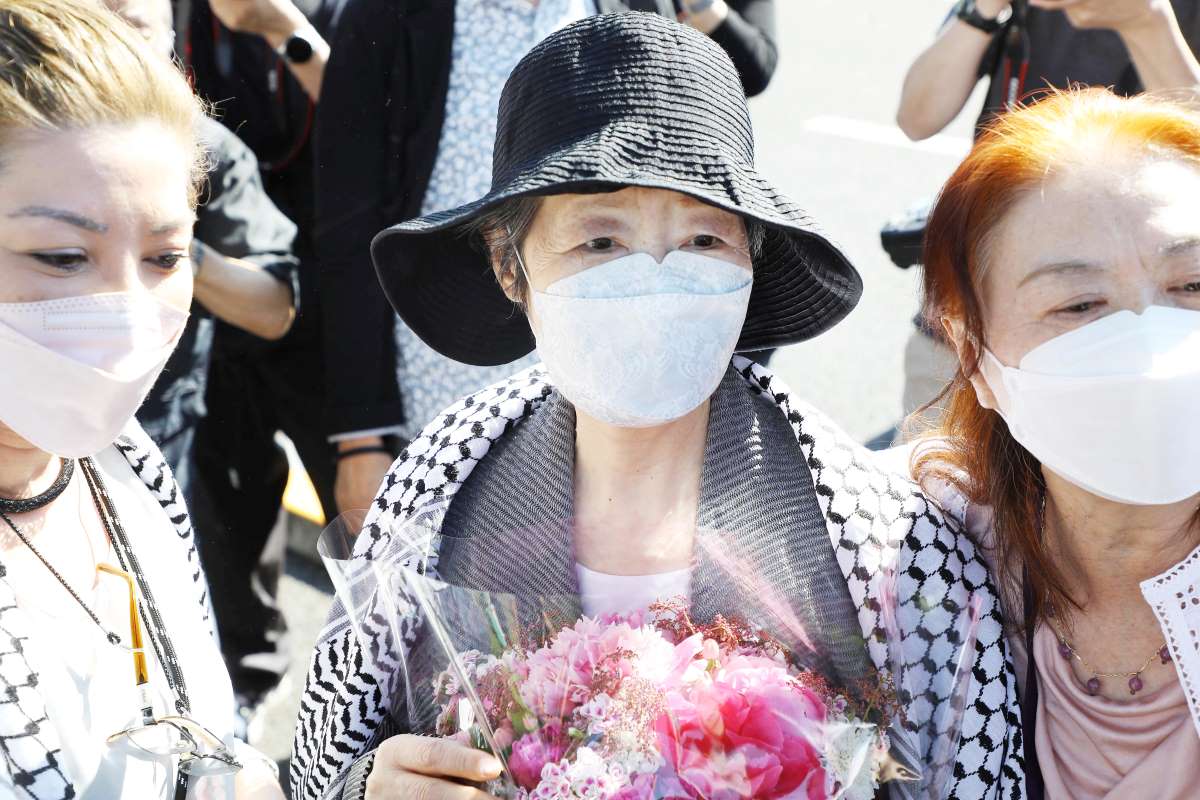 Mei Shigenobu has consistently expressed her pride in her mother's actions and proclaimed her innocence on platforms such as X (formerly Twitter). Mei spells her name "May" in her X handle name, the month commemorating the historical activity of socialists and communists. May was also the month of Fusako Shigenobu's terrorist attack.
TBS' reporting has even bordered on anti-Semitism in some cases. On October 20, in a daytime broadcast, TBS ran a section on United States President Joe Biden's support for Israel. In what would typically be lambasted as the theories of right-wing conspiracists, speakers and presenters spoke about the possible influence of powerful American Jews behind President Biden's decision.
Using colorful diagrams and cute caricatures, the program explained "how Jewish people came to be so rich and involved in banking." The show also noted that Jews "control everything in America, from news networks to McDonald's and Starbucks." At the time of writing this article, I have yet to see any criticism of this shameless bigotry.
Double Standards
This distorted journalism is not a recent phenomenon. One common facet of this pro-Hamas-anti-Israel reporting has been flagrant double standards. For example, Israeli forces have been charged with using Palestinian children as human shields.
However, few media outlets have been as quick to acknowledge the wealth of evidence indicating that Hamas has far less regard for the lives of its citizens. A report from the United Nations Relief and Works Agency for Palestinian Refugees in the Near East (UNRWA) in 2015 confirmed that Hamas had built tunnels under schools. Other reports described how Hamas had used schools as weapon caches.
Furthermore, in a 2018 interview with Al Jazeera, Hamas' Gaza chief Yahya Sinwar talked about "turning the bodies of our women and children into a dam blocking the collapse" of the Arab world. Sinwar also affirmed in the same interview that "Hamas will not hesitate to use any means required by the circumstances."
Hamas has also urged citizens of the Gaza Strip to stay despite Israeli efforts to evacuate them safely before its ground offensive. If Hamas were genuinely concerned about the welfare of its people, it would not be exposing them to danger by hiding behind their backs.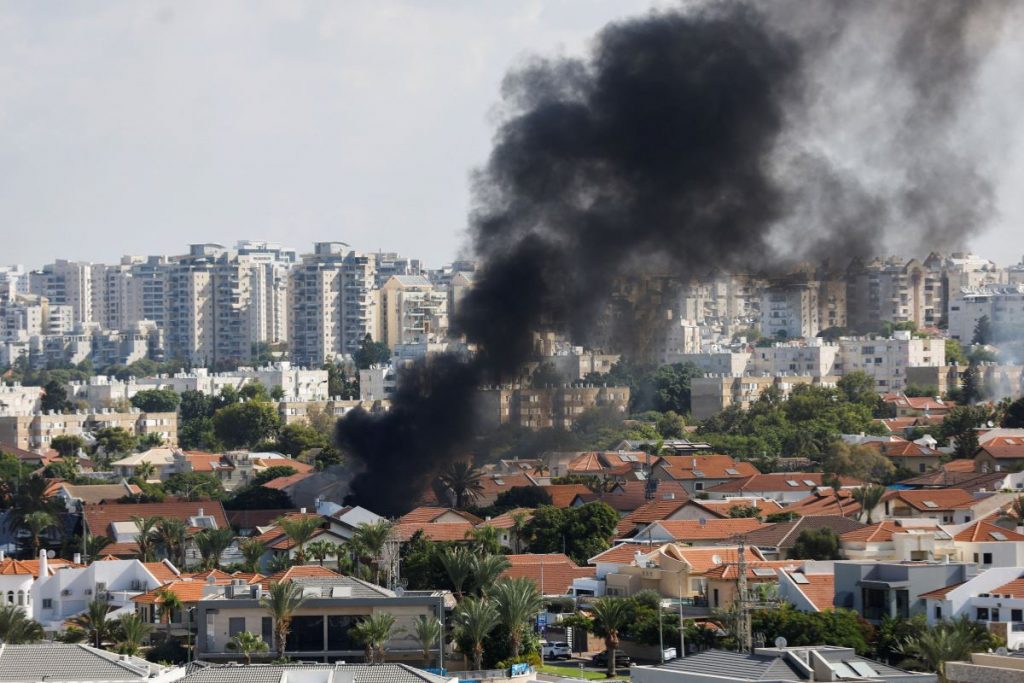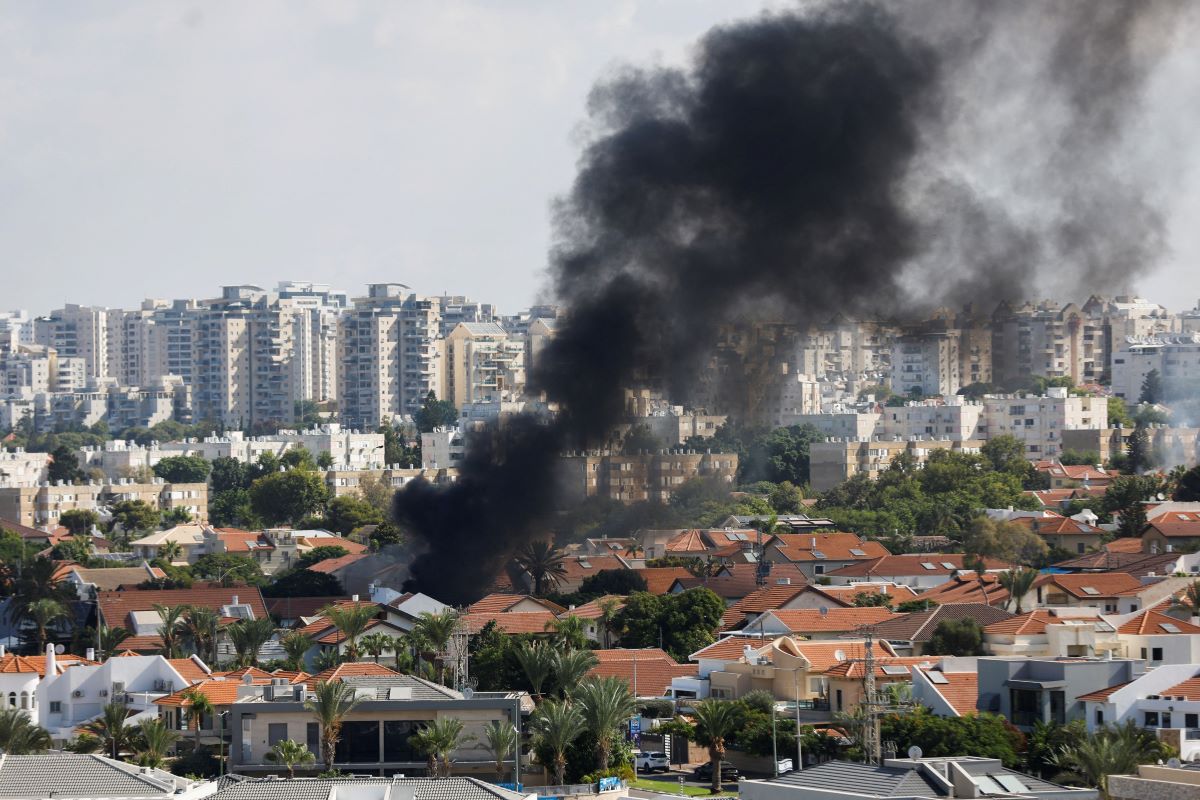 Ominous Coalitions
Another characteristic of this distorted journalism is the tendency to overlook the presence and influence of Iran in the conflict. Iran has been funding terrorist organizations across the Middle East since gaining access to significant funds following the lifting of sanctions with the 2015 Iran Nuclear Agreement. In 2014, Iran supplied the Houthi with arms, drones, and training in its takeover of the capital city of Yemen. According to the Foundation for the Defense of Democracies, in 2018, Iran gave $8 billion USD to Hezbollah and $1 billion USD to Islamic Jihad. Both organizations are active paramilitaries on the Palestinian side in the current conflict.
Many journalists have similarly neglected to consider the possibility that the Israel-Hamas war may indicate a trilateral strategic partnership between China, Iran, and Palestine. China and Iran have been conducting joint military exercises and information exchanges. In return for selling oil to China far below market price, Iran received $400 billion USD in infrastructure investments from Beijing. Furthermore, Xi Jinping met with Palestinian President Mahmoud Abbas in June. During their meeting, Xi announced the establishment of a China-Palestine strategic partnership, which he stated "will be an important milestone in the history of bilateral relations." Given these developments, the conflict may also be a proxy war through which China aims to eliminate American interests in the Middle East.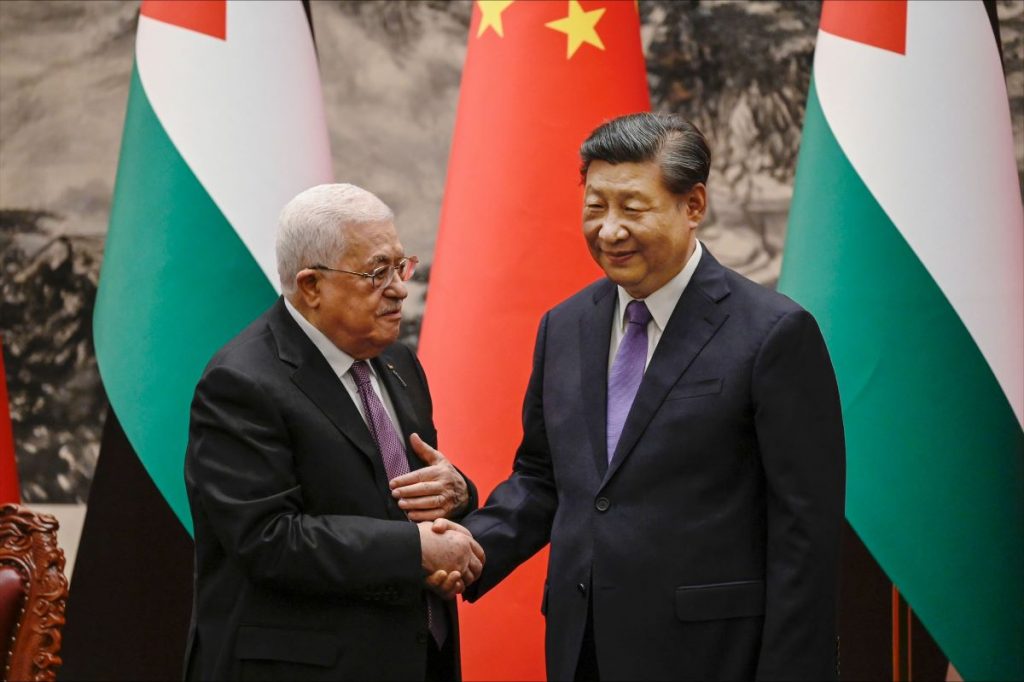 No Place for Terrorism in Diplomacy
Whatever the broader implications of this war, in no situation or circumstances should terrorism be permissible. In any territorial dispute, democracy and diplomacy are indispensable. Japan, perhaps more than any other country, should understand this. Sakhalin belongs to Japan but is currently under Russian occupation. If Japan were to suddenly invade the island and massacre 1,000 of the Russian citizens living there, what support could it expect from the international community? None, of course. Japan would be instantly condemned, sanctioned, and ostracized for decades.
Hamas is no more the democratically elected representative of Palestine than the Provisional IRA was of Ireland. It rules through fear and violence, just as its Irish counterparts did. If Israel were to hold peace talks, who would its representatives speak with? The Palestinian authority? Or the terrorists who hold sway over it? Margaret Thatcher refused to recognize imprisoned IRA members as political prisoners. It is imperative that Hamas disarm and disband if Palestine and Israel are to resolve their differences diplomatically. News networks and journalists have a responsibility to denounce terrorism wherever it may exist.
RELATED:
Author: Daniel Manning