Most Japanese Say Sanctions on North Korea Should Stay Until Abduction Issue is Resolved – Sankei-FNN Poll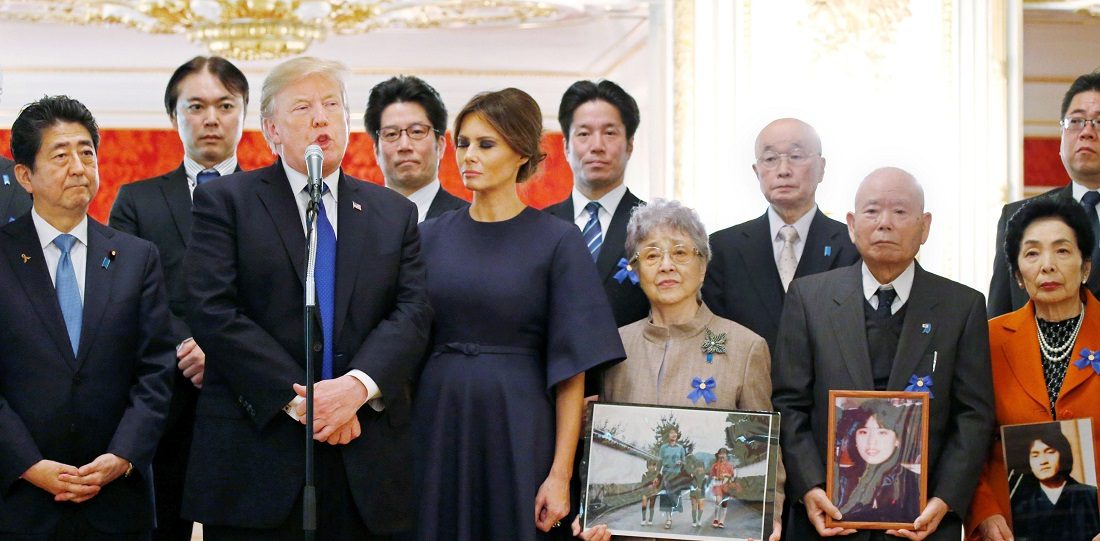 Most Japanese think the Japanese government's sanctions against North Korean "should continue until the abduction issue is resolved," a poll jointly conducted by The Sankei Shimbun and Fuji News Network (FNN) in June showed.
The poll, conducted among one thousand respondents on June 16-17, showed that those who hold this opinion reached 83.9%.
The poll results also reveal that support for Prime Minister Shinzo Abe's Cabinet rose by 4.8 points to 44.6% from the May 19-20. June's approval rating was the first time in three months that the Cabinet's numbers recovered to break into the 40-percentile again.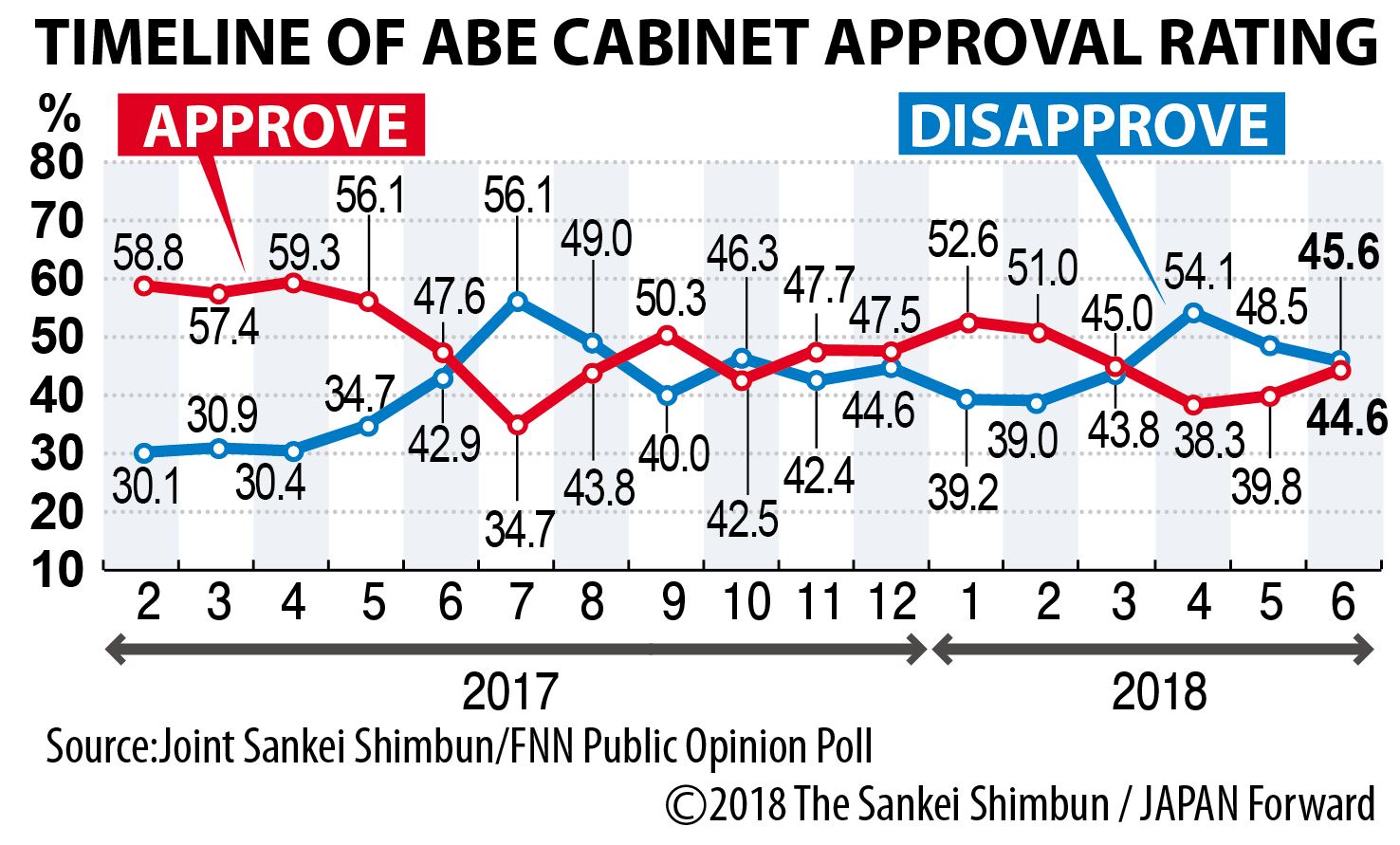 The disapproval figure for the Abe Cabinet dropped 2.9 points to 45.6% from the previous poll. This narrowed to 1.0 point the difference between their approval and disapproval ratings.
The increase in the government's approval rating is believed to have been due to Prime Minister Abe's diplomacy meeting the expectations of respondents following the very first United States-North Korean Summit meeting held on June 12.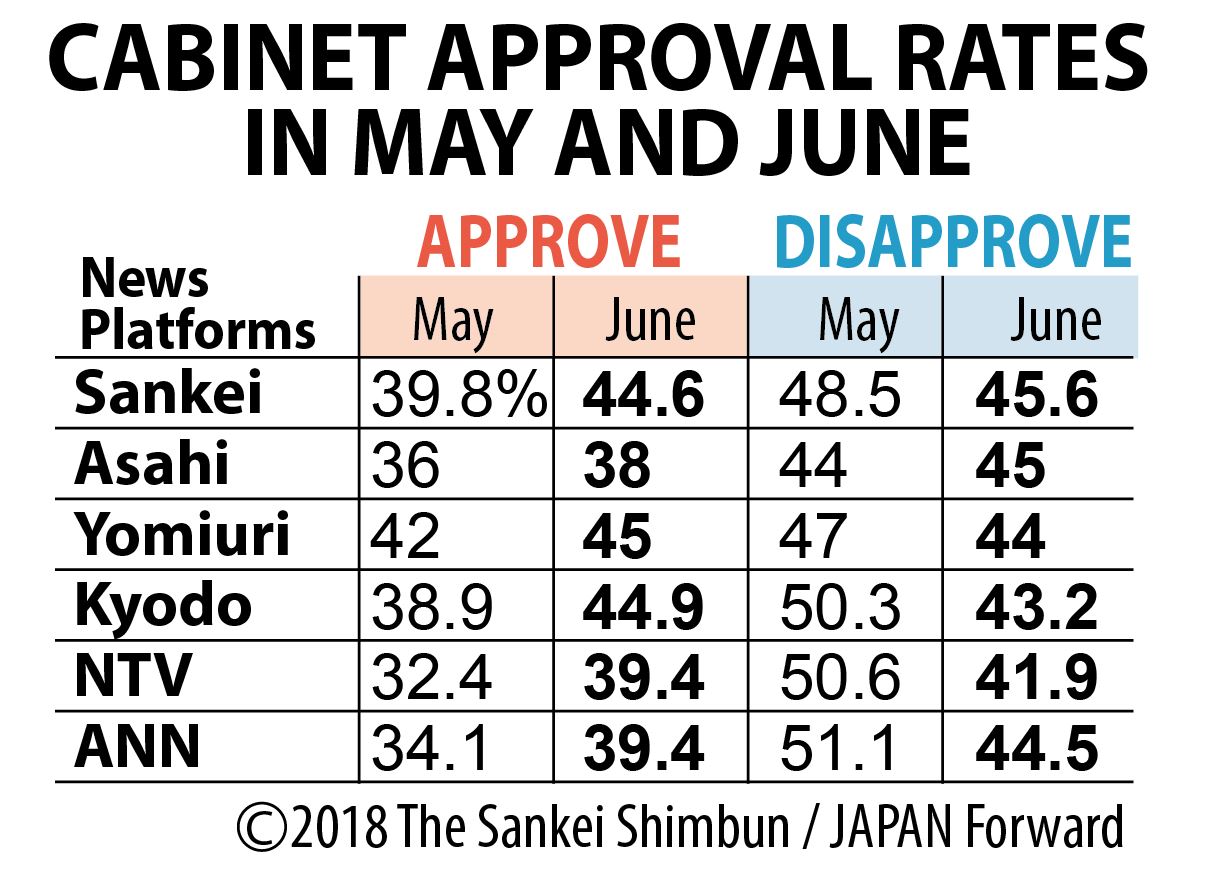 The poll also showed that 82.5% of respondents think that North Korea's complete nuclear disarmament is "unlikely to become a reality," while 59.3% "did not anticipate" any progress being made on the abduction issue.
On the topic of a Japan-North Korean summit meeting; 53.9% answered that "it should be carefully considered," and 40.7% said that "it should be conducted as soon as possible."
Only 4.0% said that such a meeting "should not be held."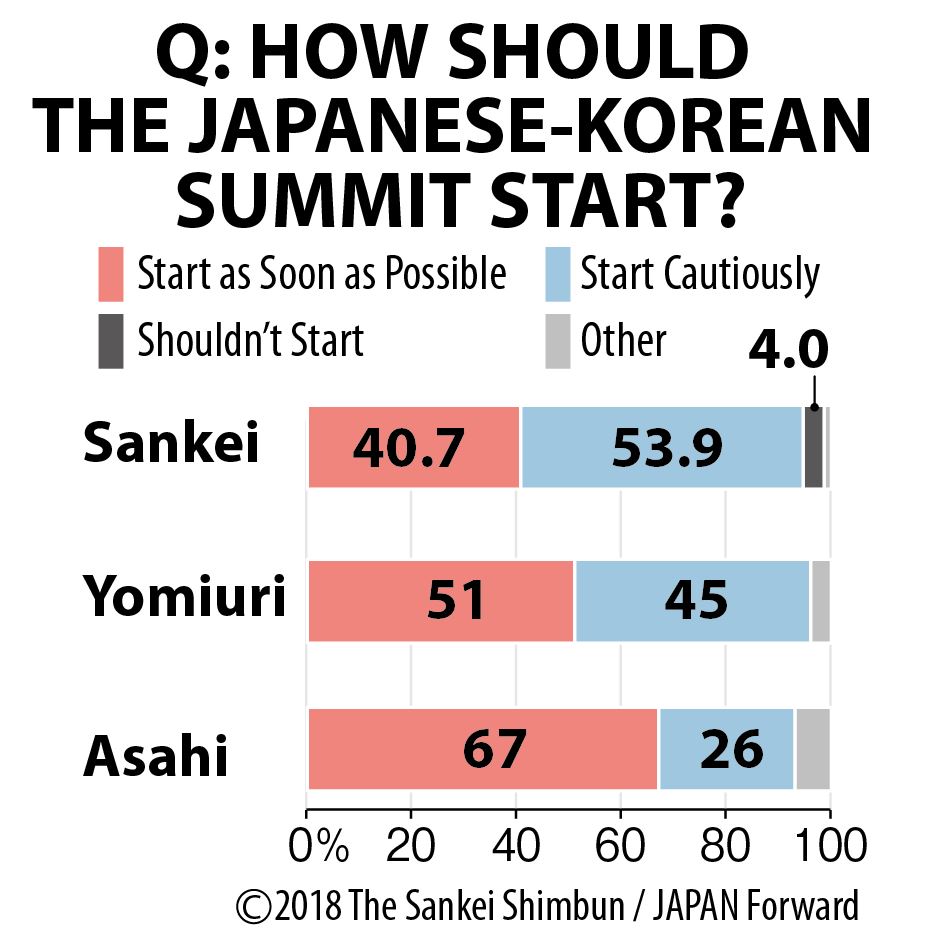 Just over a quarter of respondents, 26.8%, "agreed" with Japan shouldering part of the disposal costs of North Korea's nuclear and ballistic missiles, while 69.6% of respondents "opposed" paying part of those costs.
In the Joint Declaration signed after the U.S.-North Korean Summit, the U.S. committed to security guarantees for the DPRK, just as North Korea committed to working toward the "complete denuclearization of the Korean Peninsula."
Regarding the content of the agreement, only 5.9% of respondents said they were "very impressed," while 45.1% were "somewhat impressed." 35.8 % responded that they were "not very impressed," and 12.2% said they were "completely unimpressed." Combined, 51.0 % said they were impressed, while 48.0 % were unimpressed.
Considering the leaders' performance, 36.5 % of respondents answered that Chairman Kim Jong Un was the more skilled participant at the summit meeting, beating President Donald Trump's 19.2 %.
Click here to read the original article in Japanese.