'My Heart is with You': Biden Strongly Supports Resolution of Japan's Abductions Issue
This support shows even in small gestures, like wearing blue ribbons — the symbol of hope for the return of Japanese citizens abducted by North Korea — when meeting with Japanese officials.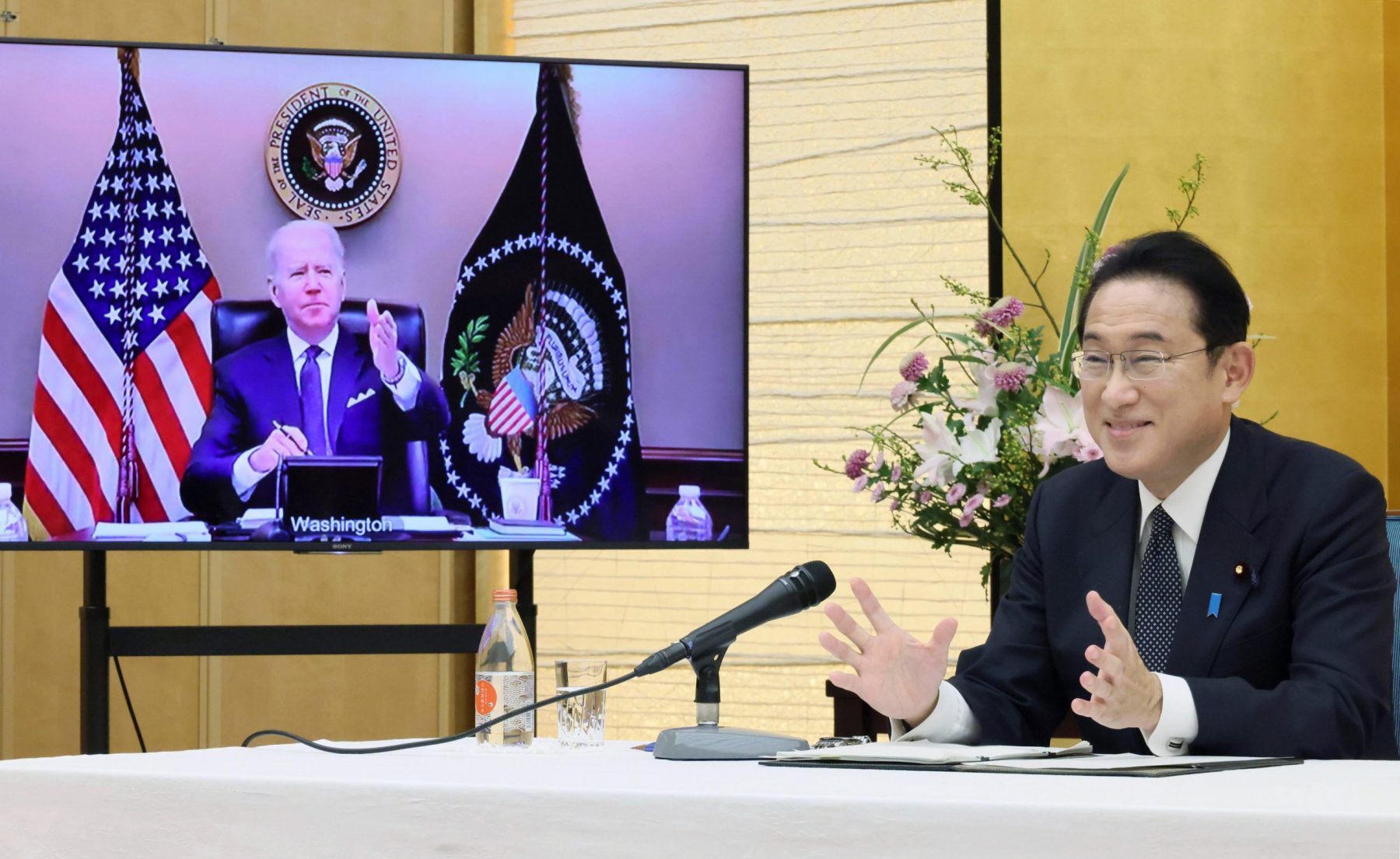 Resolution of the impasse over the North Korean abductions was a key point of discussion emphasized by Prime Minister Fumio Kishida during his January 21 virtual summit meeting with United States President Joe Biden.
During what was the first real dialogue between the two leaders, the two men spoke in a relaxed manner, addressing each other on a first-name basis as "Joe" and "Fumio." Discussing a range of subjects, including their respective economic policies, they spoke for 80 minutes, although it was originally scheduled to run for just 20.
Concerning the abduction of Japanese citizens by North Korean agents, Biden noted that he shared Kishida's concern and strongly supported the Japanese government's position so that the decades-long issue might be quickly resolved.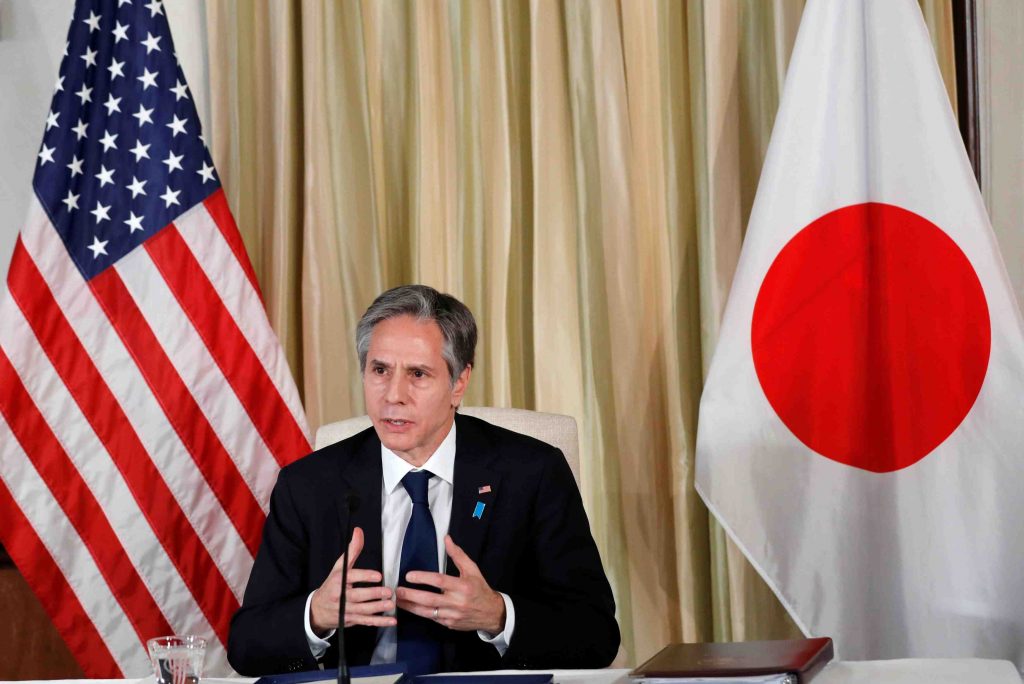 Beautiful Blue Badge
When asked for his cooperation in reaching a final settlement of the issue, Biden referred to the blue ribbon badge Kishida wore on his suit lapel. The badge is seen as a symbol of hope that the abductees will soon be finally returned and an expression of solidarity with their families.
"Although I am not wearing one, my heart is with you," Biden stressed. "We strongly support Japan's response to the abduction issue."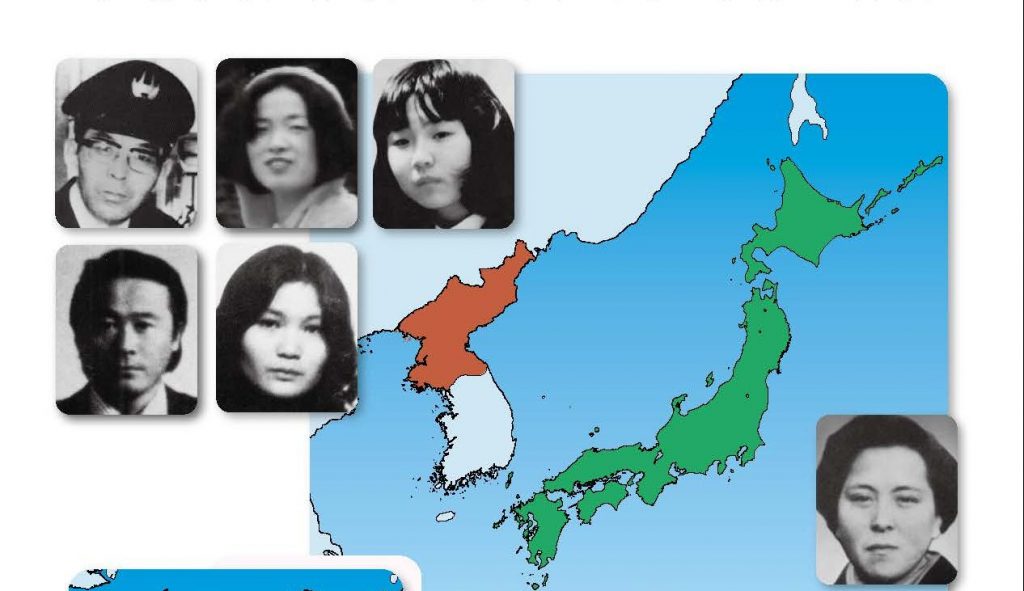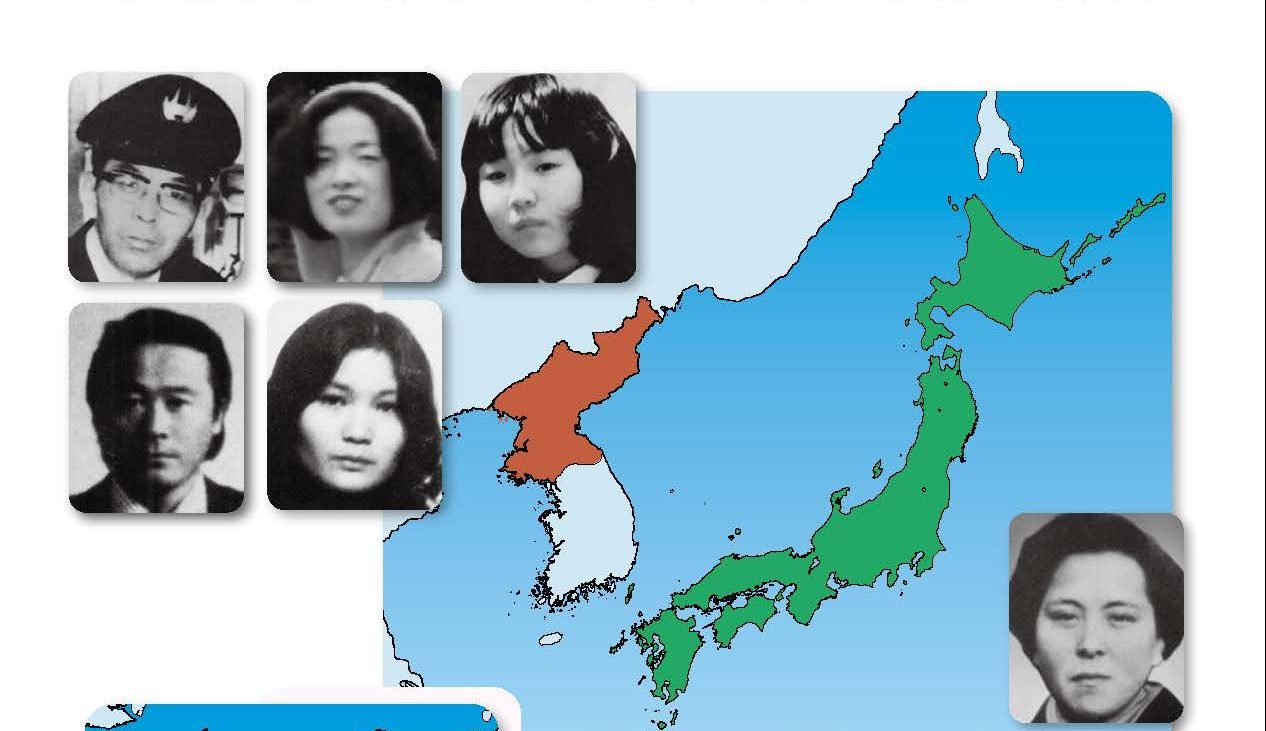 The Biden administration has made it clear that it gives great weight to the abduction issue, with his Cabinet members wearing blue ribbons when meeting with Japanese officials.
The ongoing concern of the US government was evidenced by the fact that, just prior to the summit meeting, First Secretary Booyeon Lee, who has responsibility for North Korean issues at the US embassy in Tokyo, and other US officials visited the area in Niigata Prefecture from which North Korean agents abducted Kaoru Hasuike and his wife Yukiko (she was his girlfriend at the time) as well as Megumi Yokota.
The Prime Minister said he was pleased to be able to once again directly draw Mr. Biden's attention to the issue.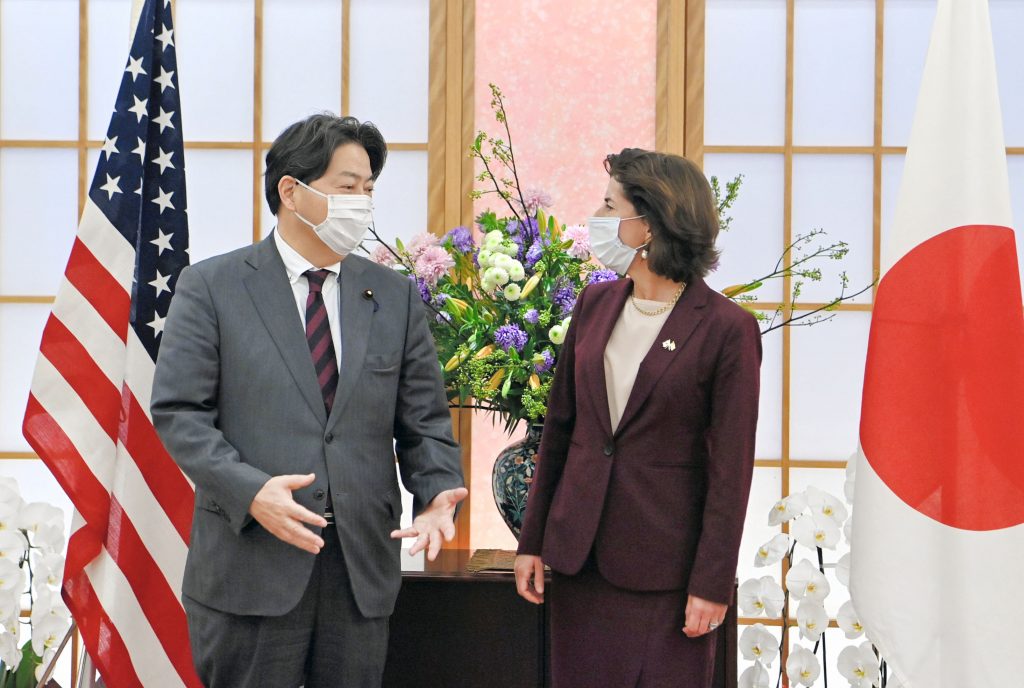 Toward an Economically Sustainable Society
Kishida and Biden also agreed to work in tandem in the area of economic policy.
When Kishida explained his own economic policy of a "new capitalism" aimed at such things as correcting income disparity, Biden quipped, "That sounds just like my election platform."
The two men ended up chatting convivially about economic policy issues for 20 minutes.
Kishida and Biden both have taken a stance emphasizing the middle class in their proposed economic policies. During the meeting, Biden explained his belief that there is a need to firmly boost the middle- and low-income groups. The two men agreed that in their next summit meeting they will discuss how to bring about an economically sustainable society.
Aides of the Prime Minister were delighted with the outcome, giving it a grade of "150." Kishida himself said that Biden suggested the two men should continue to have down-to-earth exchanges of opinion "as fellow politicians."
Nevertheless, the fact that the two men focused on talking about policies for the middle class reflects the fact that Biden is currently beset by a host of domestic problems. On the foreign policy front as well, he faces staggering problems. While there are growing threats from China and North Korea, the Biden administration has been overwhelmed with Russia's intimidation of Ukraine and preoccupied with how best to respond.
Still, the relationship of trust Kishida forged between the two leaders in their first summit meeting will serve to allow the Prime Minister to help direct more of President Biden's attention to strategic issues in the Indo-Pacific region.


RELATED: Kishida-Biden Seek Global Security and a Nuclear-Free World in Virtual Summit


(Read the article in Japanese at this link.)


Authors: Shingo Nagahara and Masako Nagashima