Namesake Baby Inspires Shohei Ohtani to Continue Fundraiser for Kids Needing Heart Transplants
As of October 2021, there are 50 children nine years old and younger waiting for a heart transplant, a survey by the Japan Organ Transplant Network shows.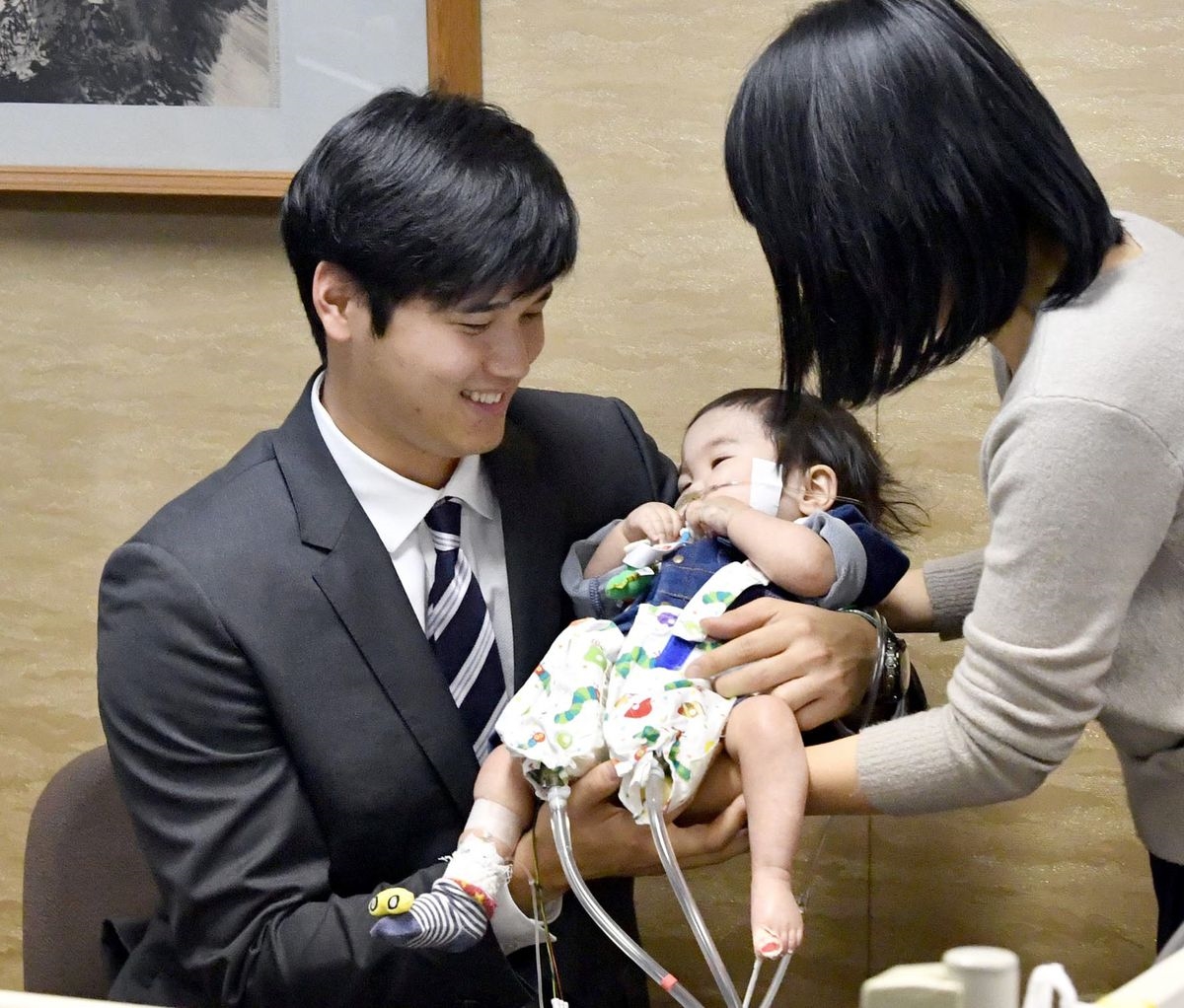 ~~
~
Two "Shoheis" have teamed up to provide hope to small children who are waiting for heart transplants: Shohei Ohtani, 27, of the Los Angeles Angels, who was selected the Most Valuable Player of 2021 in Major League Baseball's American League; and Shohei Kawasaki, a handicapped baby who was named after the baseball star to give him strength.
Little Shohei, who was born with a heart defect, left this world two years ago, just a year and eight months old. But he is no doubt watching over his namesake as Ohtani creates baseball history in the United States.
The baby's mother, Shizuha, who is 36 and lives in Itami City, Hyogo Prefecture, published in November a memoir of the bond between the two Shoheis. Ohtani's MVP, won through his rare combination of hitting and pitching prowess, was also celebrated in heaven.
"Shohei's success has given hope to many people," she wrote.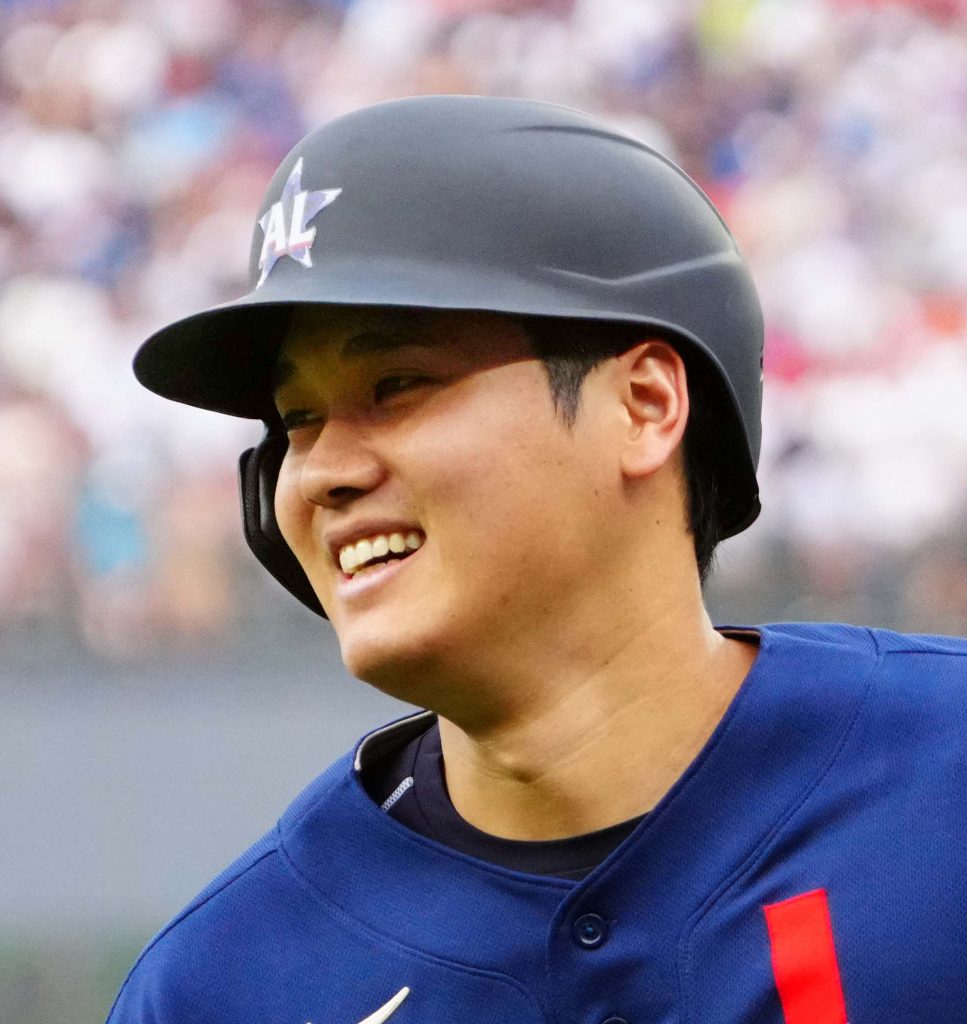 A Dream Meeting
"Shohei had trained and became much bigger physically, but he was just as kind as before," said Shizuha, smiling gently. She has been cheering him on throughout the season on TV.
Her son Shohei Kawasaki was born in June 2017. The doctors found an abnormality in his heart during the pregnancy, and treatment began shortly after his birth. He had dilated cardiomyopathy, a condition in which the heart becomes enlarged and cannot pump blood effectively, and needed a heart transplant. Hoping that their son would be strong, the parents named the baby "Shohei."
In the fall of 2018, his family began fundraising for his transplant. There are few donors in Japan for pediatric heart transplants, and so most procedures are done overseas. In addition to medical expenses, a specially-equipped charter aircraft is also needed for travel. Costs are in the hundreds of millions of Japanese yen (millions in US dollars). Little Shohei would need to make the trip to the US for a transplant to have a chance, and he waited for his opportunity while battling the worsening symptoms.
"I wonder if I can get just some words of support," his mother thought.
Shizuha contacted Ohtani with faint hope of a response, but unexpectedly received a reply that he would be happy to visit her son. On January 5, 2019, at a hospital in Osaka Prefecture, the two Shoheis had that dream meeting.
Ohtani's big hands gently wrapped around baby Shohei, who was kept alive by two heart assistance devices. As Ohtani said hello, he lightly poked the baby's cheek, saying "you're so warm."
Their meeting lasted about an hour. Although the baby sometimes cried when he was held by someone from outside his family, he seemed relaxed on Ohtani's lap.
"I think he felt comfortable," said Shizuha.
Ohtani spoke softly to baby Shohei and listened carefully to Shizuha and her husband, Taishi, who is 33.

Two Children's Lives Saved
The meeting of the two Shoheis was a huge boon for the baby's fundraising. When Ohtani's hospital visit was reported in the media, donations from all over the country poured in, and the fundraiser was able to meet its target of 350 million JPY (about $3 million USD). However, two months later, on March 10, the baby's condition worsened, and he passed away without an opportunity to receive a heart transplant.
The donations to little Shohei were used to save the lives of two other children, who were also waiting for heart transplants.
Sadly, other children like Shohei lose their lives before they are able to receive transplants. According to a survey by the Japan Organ Transplant Network, as of October 2021, there are 50 children nine years and younger waiting for a heart transplant.
"Honestly, I feel frustrated because I know that the waiting is extremely stressful for parents, and that heart transplants need to be done quickly," said Shizuha.
In her memoir, she candidly discusses her son's battle against his disease and her feelings at the time. She was hesitant to publish the book at first, but decided to communicate the reality of the situation around heart transplants in Japan, in order to bring about a change. Part of the royalties will be used for children waiting for heart transplants, through the "Akemi-chan Fund" of the Sankei Shimbun Social Welfare Association.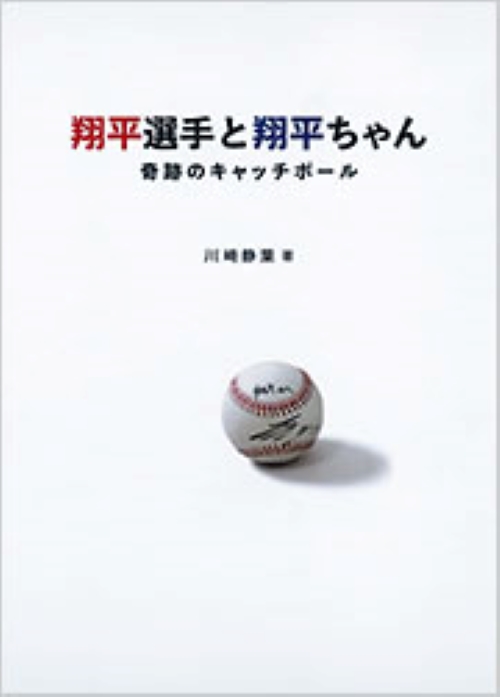 The memoir is called Shohei and Little Shohei, the Miracle Throw (Kobunsha, November 2021). The title reflects the moment during their meeting when the small hands of baby Shohei threw back the autographed ball Ohtani gave him.
Ohtani, who achieved great success with his sensational two-way play this season, mentioned baby Shohei at a press conference after returning to Japan, saying, "I would be happy if there are some people who would consider donating even a small amount."
Every time Ohtani hits a home run and brings victory to his team, Shizuha talks to her child in her heart. Even now that Ohtani has become a star in both Japan and the US, the gentle eyes that gazed at baby Shohei in the hospital that day remain unchanged.
"Shohei went to heaven, but, thanks to Ohtani, the hearts of many people have been moved. I am very grateful," she said.


RELATED: EDITORIAL | We Sit in the Front Row as Shohei Ohtani Rewrites Baseball History


(Read the Sankei Shimbun report in Japanese at this link.)


Author: Shunsuke Suzuki