Need a Break from Tokyo? Try the 'Anti-Tokyo' Oykot!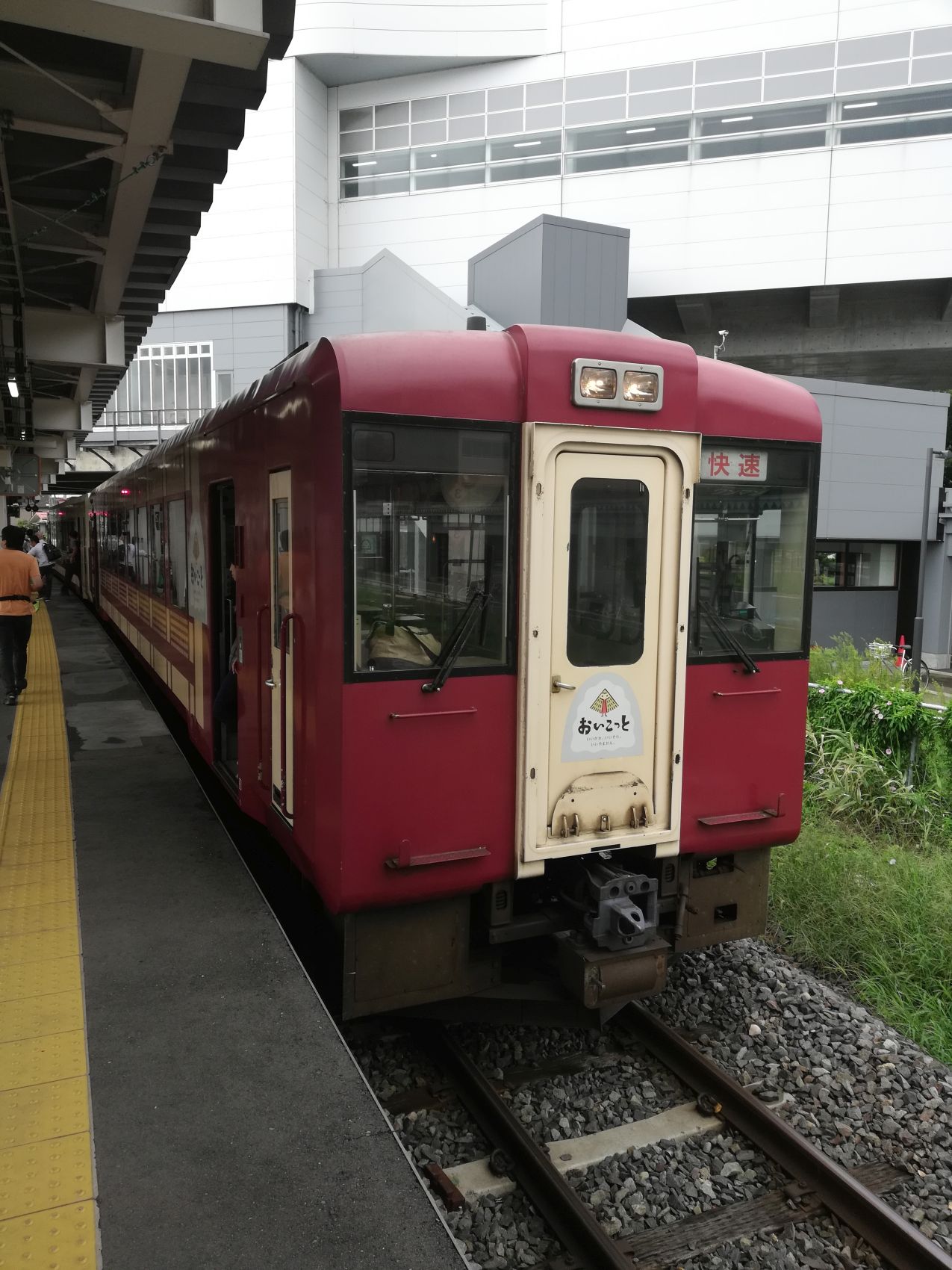 I often hear acquaintances — who are visiting Japan but haven't made plans beyond staying in Tokyo and buying a Japan Rail Pass — wonder if there is any way to get a quick taste of the countryside.
The answer is yes! And it has a name that affirms the organizers' visions of being the anti-Tokyo — that is, "Oykot."
Oykot is a weekend and holiday train that runs through a picturesque selection of rivers, valleys, and villages in the Nagano-Niigata region of Japan. It is an easy way to enjoy rural Japan on a short day trip from Tokyo, and I am pleased to say that, with your Rail Pass, it's entirely free.
Tokyo is certainly the business center of the country with the best shopping, nightlife, and urban entertainment. But visitors who hope to encounter "things Japanese" might feel a bit disappointed if they are staying close to their home base in Tokyo throughout their trip. Even the less-developed surrounding areas can feel fairly touristy.
Having lived several years in the Japanese countryside, I have to affirm that the more rural you get, the more likely you are to have memorable experiences that will stick with you for the rest of your life.
The Oykot is a JR train, so you can theoretically reserve tickets at any JR East Travel Service Center or JR Ticket Office (midori no madoguchi) in the country.
One caution, though: when I visited Tokyo's Shinjuku Station, the employees at the ticket office there had never heard of Oykot and couldn't find it in their machines at first. It may be easier to reserve online, at a JR East Travel Service Center, or at ticket offices in Nagano Prefecture, where the train starts.
You can start your Oykot journey in Nagano Prefecture from the JR Hokuriku Shinkansen stations at Nagano or Iiyama, both of which are easily accessible from Tokyo.
When I arrived at Iiyama station, which has charming countryside architecture and a miniature farmer's market inside the building, I was greeted with goody bags and a waving mascot character.
Inside the train itself, I got another free gift: locally-grown pickles to munch on when we left the station behind and journeyed into the mountains.
At first, I was content to enjoy the scenery. But I soon started hearing the sounds of a low bass instrument somewhere behind me. I went to the other train car to investigate and discovered a local band with acoustic instruments, serenading passengers in front of the windows. I learned from them that a different band plays every week.
The Oykot makes stops at a few different stations that have notable displays of art, architecture, and local history. Passengers are invited to take a short walk around the remote areas and pose for pictures in a traditional straw raincoat.
If you prefer to stay inside the train, you can purchase local food and drink from a cart, relax, and enjoy the countryside.
The last stop of the train is at Tokamachi in Niigata Prefecture, where you can have lunch and visit a modern art museum.
You can take the same line back to Nagano Prefecture (free with Rail Pass), or buy a JPY300 ticket from a local train line and continue your journey into Niigata Prefecture. Either way, you'll find Shinkansen lines at the end that can carry you back to Tokyo.
Author: Avery Morrow