New Hakugei 'White Whale' Submarine Commissioned to Protect Japan
The second submarine in the Taigei class, Hakugei, is one of the most advanced in the world. It will play an increasingly crucial role in national defense.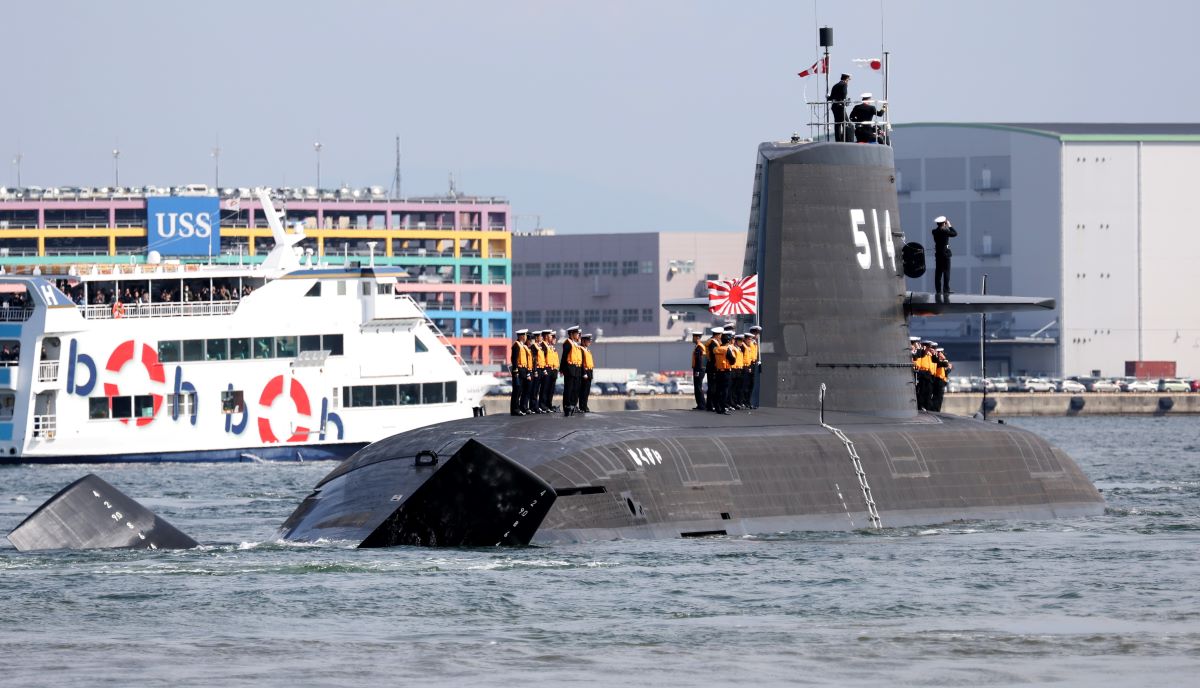 On March 20, Japan's newest submarine Hakugei was delivered to the Ministry of Defense at Kawasaki Heavy Industries' Kobe Works.
Hakugei is the second submarine from Japan's most advanced Taigei-class to be delivered to the Ministry of Defense. Equipped with lithium-ion batteries, the submarine's ability to operate underwater has been greatly improved.
The Japanese Maritime Self-Defense Force's (JMSDF) postwar submarines evolved from the Oyashio class to the Sōryū class, and finally to the newest Taigei class. Therefore, Hakugei is a sister of the class's namesake Taigei, which Mitsubishi Heavy Industries delivered to the Ministry of Defense in the spring of 2022. "Taigei" means big whale and "Hakugei" means white sperm whale.
Hakugei is 84 m (276 ft) long, 9.1 m (30 ft) wide, and 10.4 m (34 ft) deep. With a displacement tonnage of 3,000 tons (3307 US tons), it is one of Japan's largest diesel-powered submarines.
Mitsubishi Heavy Industries and Kawasaki Heavy Industries alternate in the construction of JMSDF submarines. Hakugei is Kawasaki's 30th submarine built since the end of World War II.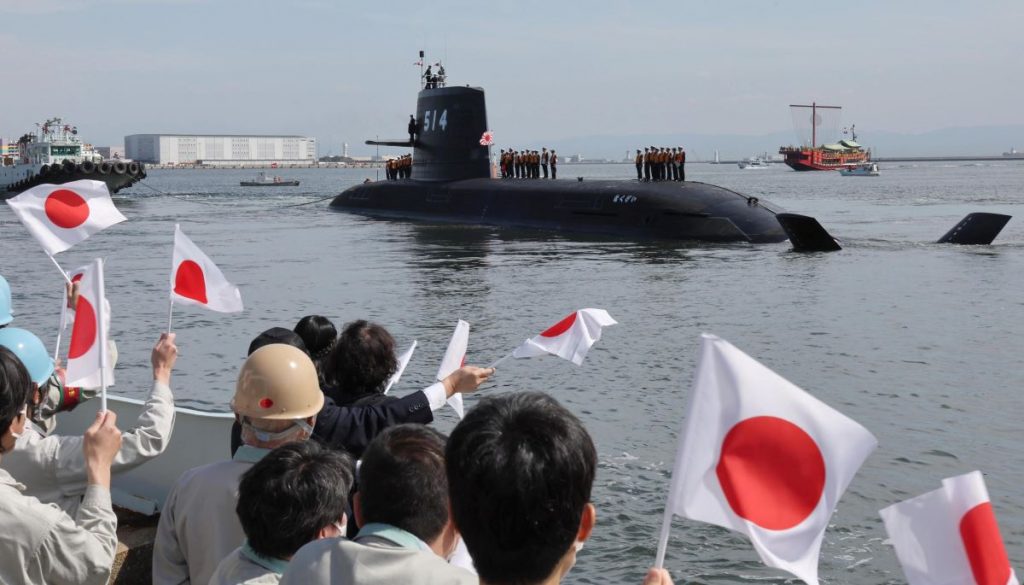 Enhanced Performance with Lithium-Ion Batteries
Hakugei, like her sister Taigei, is outfitted with lithium-ion batteries that work in tandem with a diesel engine via a diesel-electric propulsion system.
Crucially, lithium-ion batteries have a higher capacity than lead-acid batteries. They also offer improved underwater navigation and significantly longer dive times. The increased power reduces the number of times the submarine must resurface for charging, which is when it is most vulnerable.
Additionally, Taigei-class submarines are quieter than nuclear submarines and have advanced stealth capabilities, making them difficult to detect.
Furthermore, the detection capability of their sonar system, which detects objects and measures distances using underwater sound waves, has been improved. In fact, the Taigei class is regarded as one of the most advanced in the world.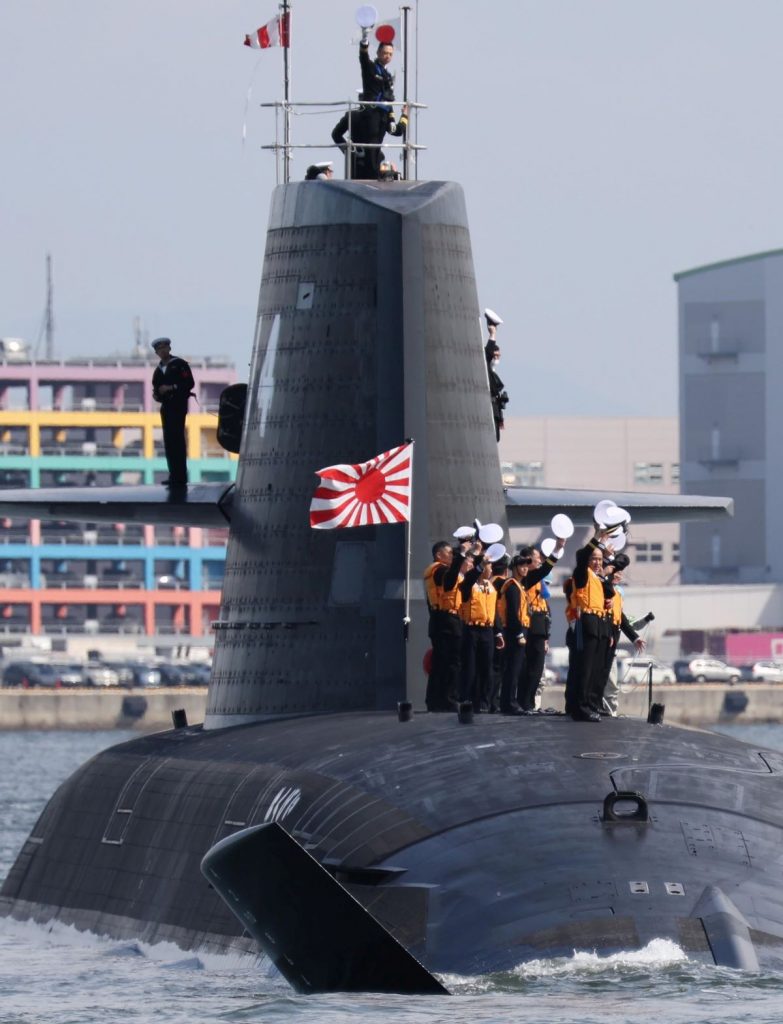 Crucial for Role in Vigilance and Surveillance
In recent years, Chinese, Russian, and North Korean military activities have intensified in the seas near the Japanese archipelago. This underscores the importance of Japan's vigilance and ability to conduct continuous intelligence gathering as well as surveillance activities.
In December 2022, the Japanese government released its Defense Buildup Program. Notably, it includes the development of next-generation submarines with enhanced offensive capabilities, equipped with long-range vertical missile launching systems (VLS).
The seabed along Japan's coast is complex in some places, making large nuclear submarines difficult to navigate underwater. But Hakugei will carry out underwater covert missions with intimate knowledge of Japan's unique undersea topography. Furthermore, while Japanese submarines are larger than traditional diesel-engine submarines, they are only half the length of American and Russian nuclear submarines.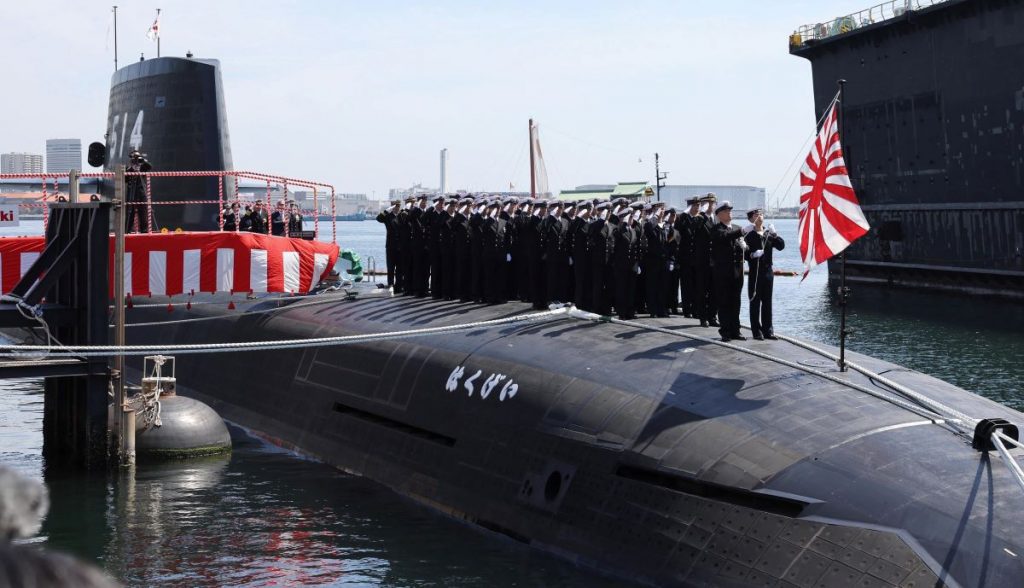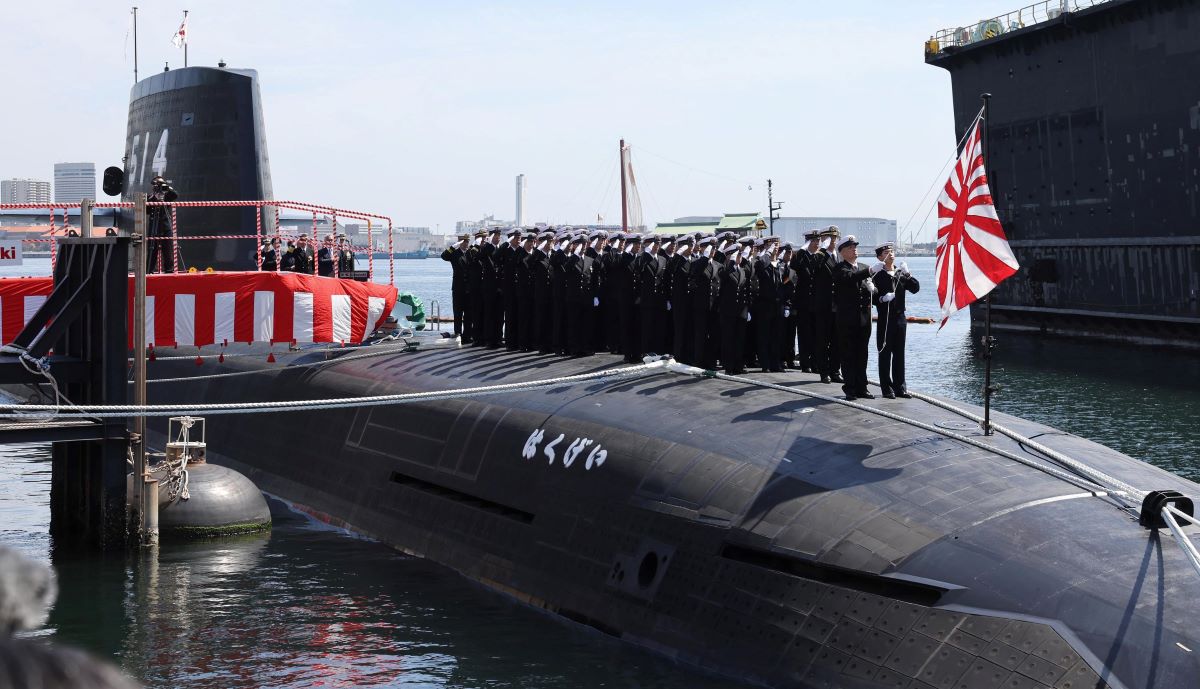 In the 2010 National Defense Program Guidelines, Japan set forth a plan to increase the number of submarines to 22. The importance of the submarines' role and missions has increased due to the urgent need for vigilance and surveillance in the East China Sea and the Sea of Japan.
A total of six Taigei-class submarines are planned to be built and put into service in turn. Hakugei will be assigned to Submarine Flotilla 1 of the JMSDF Kure Naval Base in Hiroshima Prefecture.
Additionally, Hakugei is equipped with facilities to accommodate female personnel of the JMSDF. For example, it has a living area and shower rooms exclusively for women. These facilities are also available in Taigei.
RELATED:

(Read the article in Japanese.)

Author: Hidemitsu Kaito