'New Purge' Feared As String of Chinese Public Security Leaders Fall from Power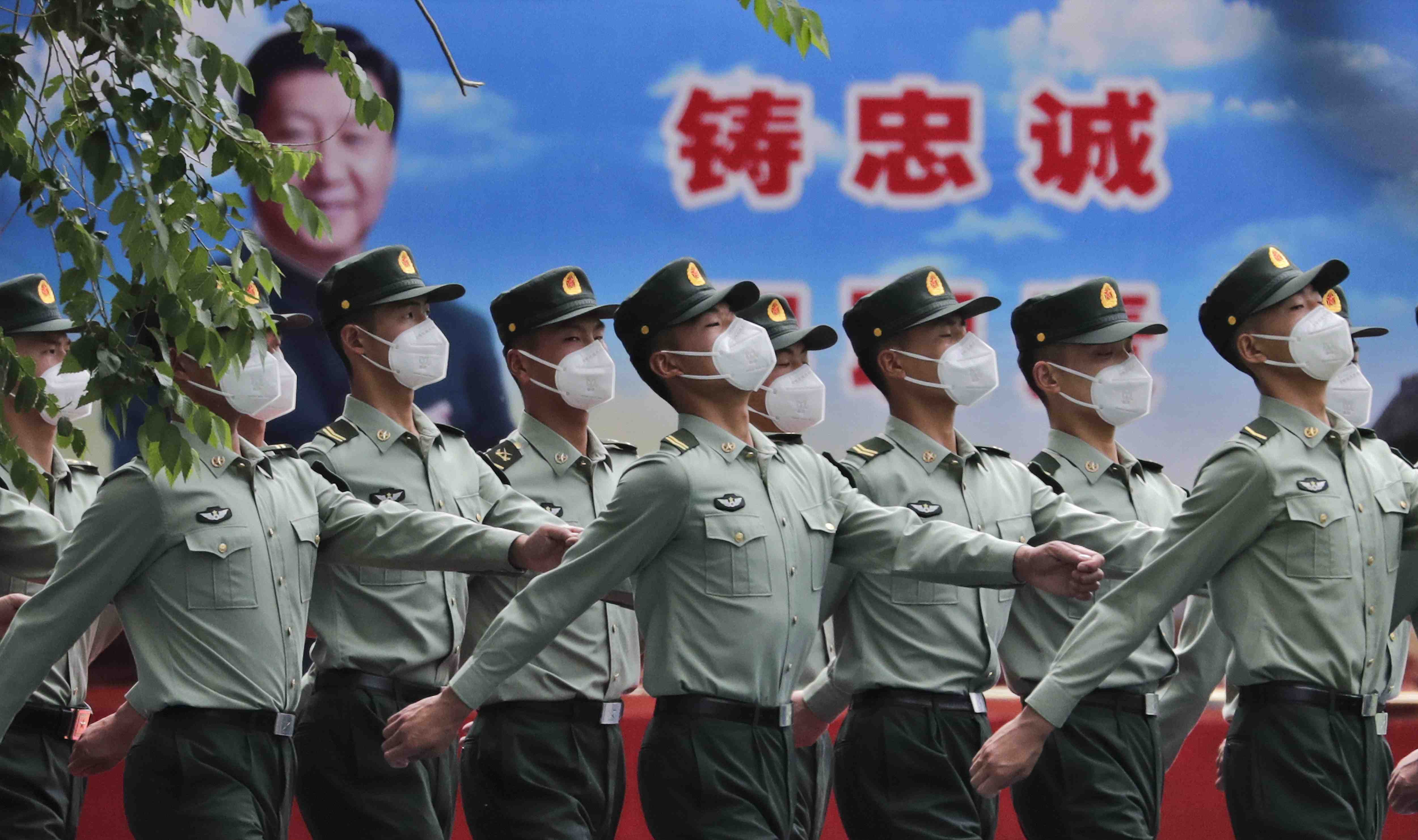 Starting in mid-April and leading into early May, a string of big names in public security in China have fallen from power, creating quite a stir.
As the United States-China standoff intensifies, there are whispers that the grounds for these takedowns could be the leaking of confidential information to the U.S., leading to rising fears among officials that this could herald the start of a new purge.
The first to fall from power was Sun Lijun, deputy minister of public security. Until late-2019, he was in charge of dealing with anti-China demonstrations in Hong Kong, wielding an iron fist in mercilessly restraining student protestors and taking them back to mainland China. After the novel coronavirus originated in Wuhan, Hubei province, and began to spread, Sun was sent to Wuhan in January, where he took charge of the city's lockdown.
Entrusted with one important job after another, Sun was regarded as the prime candidate for the next minister of public security. Yet he was suddenly called back to Beijing in mid-April and taken into custody.
Sun was then denounced in the Chinese government-controlled media, called "two-faced" and the "cancer" of the Ministry of Public Security. In the past, "corruption" or "bribery" had been the reasons most often given when leading Chinese figures fell from grace. Yet, in Sun's case, the lack of any mention of economic troubles was what drew attention.
Having obtained a master's degree in public health in Australia early in his career, Sun is quite knowledgeable in the medical field. He allegedly investigated the virus research center in Wuhan and collected information.
Subsequently, "Five Eyes" — an anglophone intelligence network comprised of the United States, the United Kingdom, Australia, New Zealand, and Canada — claimed to have obtained "a lot of information" about the origin of the virus, and some had speculated that Sun was their source.
Right around the same time as Sun's fall from grace, Minister of Justice Fu Zhenghua was replaced. Fu, who began his career in the police department, was Sun's former colleague. As director of the Beijing Municipal Public Security Bureau, Fu was once portrayed as a hero by Chinese media for exposing the famous Tianshang Renjian nightclub, managed by members of the privileged class, including the children of high-ranking officers.
Then, in early May, Hong Kong and Taiwanese newspapers reported that former secretary of the Central Political and Legal Affairs Commission, Meng Jianzhu, once head of public security and reputed to be a supporter of Sun's, was taken from his home by a group of soldiers.
After his predecessor Zhou Yongkang's fall from power, Meng had focused his efforts prior to his retirement on purging the remaining Zhou faction in the public security authority. In his speeches, Meng repeatedly emphasized the need to clean out the "poison" Zhou had left behind.
Nevertheless, only three years after his retirement, Meng ended up suffering the same fate as Zhou. Some have said that now the hunt will begin for the "remaining Meng faction" in the public security authority.
Top public security officials have often fallen from power. Former deputy minister of public security, Meng Hongwei, who served as president of the International Criminal Police Organization (Interpol), was arrested during a trip home to China in September 2018 on the allegation of suspected abuse of power. He was subsequently sentenced to 13 and a half years in prison.
A human rights lawyer in Beijing shed some light on the situation, explaining: "Many leaders in China's public security authority have amassed assets illegally and secretly transported them overseas. When foreign intelligence agencies learn of the methods employed and the whereabouts of these assets, they threaten to go public with this information or confiscate the assets. The officials have no choice but to cooperate. While I don't know if this is the case for Sun, the fact that public security officials are being taken down so frequently points to a lot of turmoil."
(Click here for access to this article in Japanese.)
Author: Akio Yaita, Taipei Bureau Chief