NTT East Launches Drone Venture in Bid for Security, Market Share
The backstory to this trend is apprehension about the sweeping 70-80% global market share held by China's DJI Technology, the world's largest drone maker.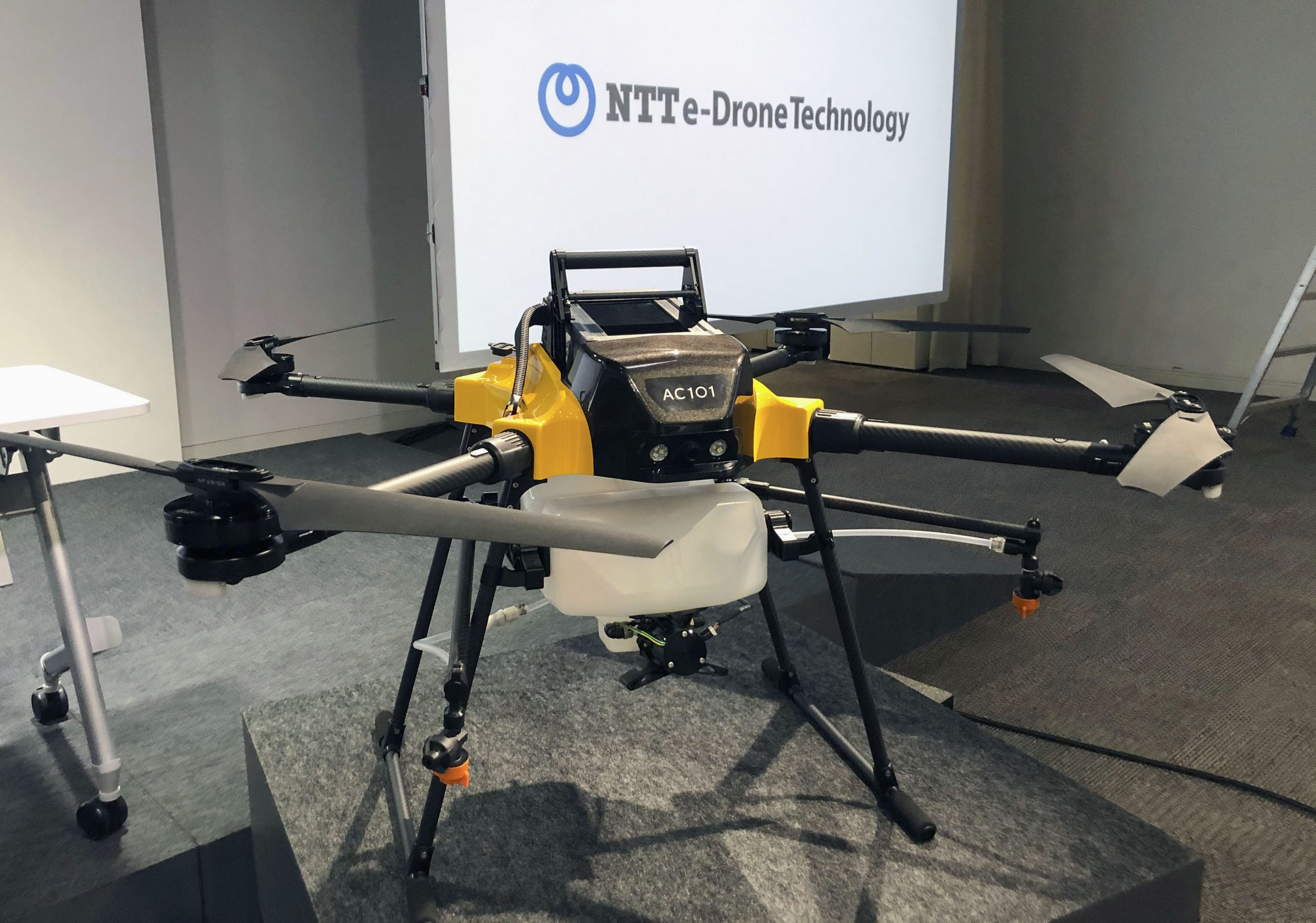 ~~


The development of drones is on the rise in both the public and private sectors in Japan to address the increasing demand for reliable, affordable drones to replace Chinese ones. One example is NTT East, which announced the launch of a joint venture specializing in drone development on January 18.
While it is said that Chinese drones account for 70% of the global market share, the U.S. and several European countries have taken steps to eliminate the use of Chinese equipment for fear of data leaks and other security concerns.
The new company will be launched as a joint venture with OPTiM, an IT company, and drone distributor WorldLink & Company in Kita-ku, Kyoto.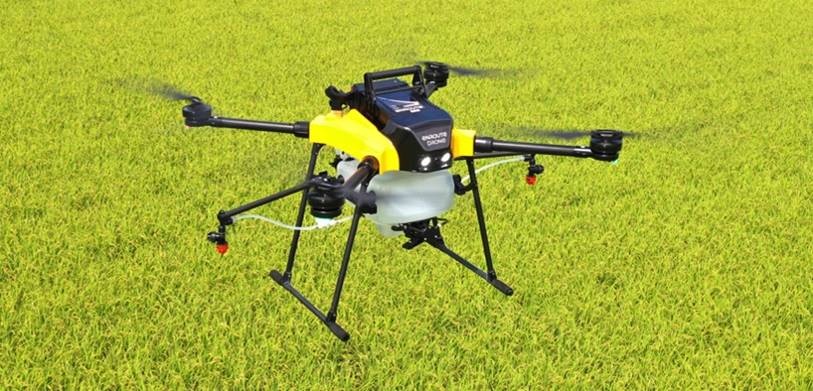 The Japanese drones are designed to provide solutions to community problems such as labor shortages, starting with agricultural use. They would be used for such purposes as dispersing pesticides and measuring plant growth. Their use could then be expanded to a wide range of industries, such as infrastructure inspection.
Hiroshi Tanabe, the vice president and future president of NTT East, shared his forecast at a press conference on January 18, saying: "The drone market will grow significantly in the next 5 to 10 years, along with the diversification of uses."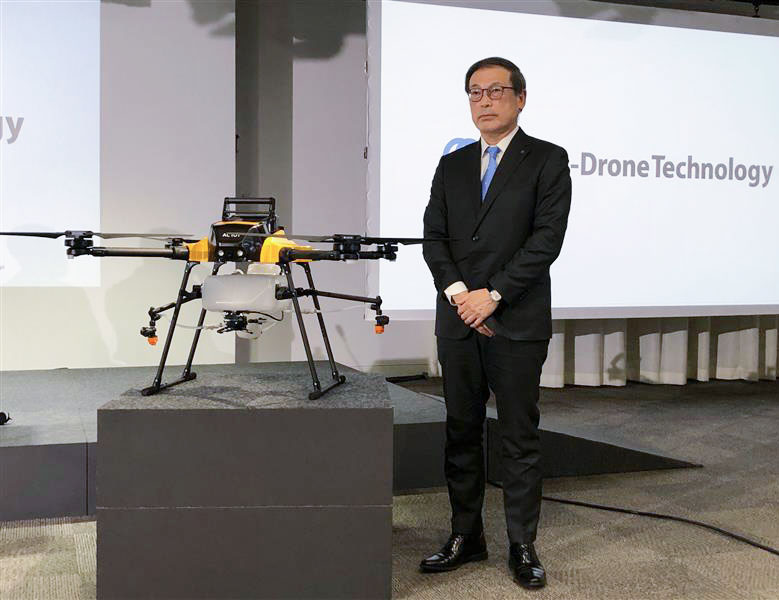 Currently, most companies working on drone development in Japan are small or medium sized companies that have a weak presence in the global market. However, major companies have begun ramping up drone development.
In December 2020, Softbank announced that, in collaboration with Futaba Corporation, they are developing drones that can be operated with high precision from a remote location. The Japanese government has also begun offering subsidies and preferential loans to foster domestic companies that develop safe, next-generation drones.
The backstory to this trend is apprehension about the sweeping 70-80% global market share held by China's DJI Technology, the world's largest drone maker. If a drone's security is not up to standard, its dataーincluding flight information and captured imagesーcan be extracted.
Since drones are also used in the inspection of important infrastructure, there will be dire consequences if they fall into the wrong hands. At the end of 2020, the U.S. government added DJI Technology to the Department of Commerce Entity list, which documents companies that pose security problems. The U.S. further diminished their presence by imposing sanctions.
Chinese drones are highly cost-competitive and "twice as good as Japanese drones if only the aircraft itself is considered." Most drones owned by Japanese government ministries are said to be made in China, but "reliable drones are recommended" from a security perspective according to a government official. The government plans to gradually switch to drones with security measures next year and has considered using Japanese drones eventually.
There is also a marked difference in cost between Chinese and Japanese drones. The key to success for Japanese manufacturers may lie in differentiating their service by providing data analysis and image analysis technology, along with the aircraft itself.


(Read the original report in Japanese at this link.)
Related: The Age of 5G: Japan Aims for Market Lead with Cutting-Edge Technology


Author: The Sankei Shimbun