OBITUARY | Shigeo Iizuka, Leader of Families of Victims Abducted by North Korea,: 1938-2021
Death of the brother of Yaeko Taguchi, abducted by North Korean agents in 1978, ends the dream of a family reunion, but work to bring home all abduction victims goes on.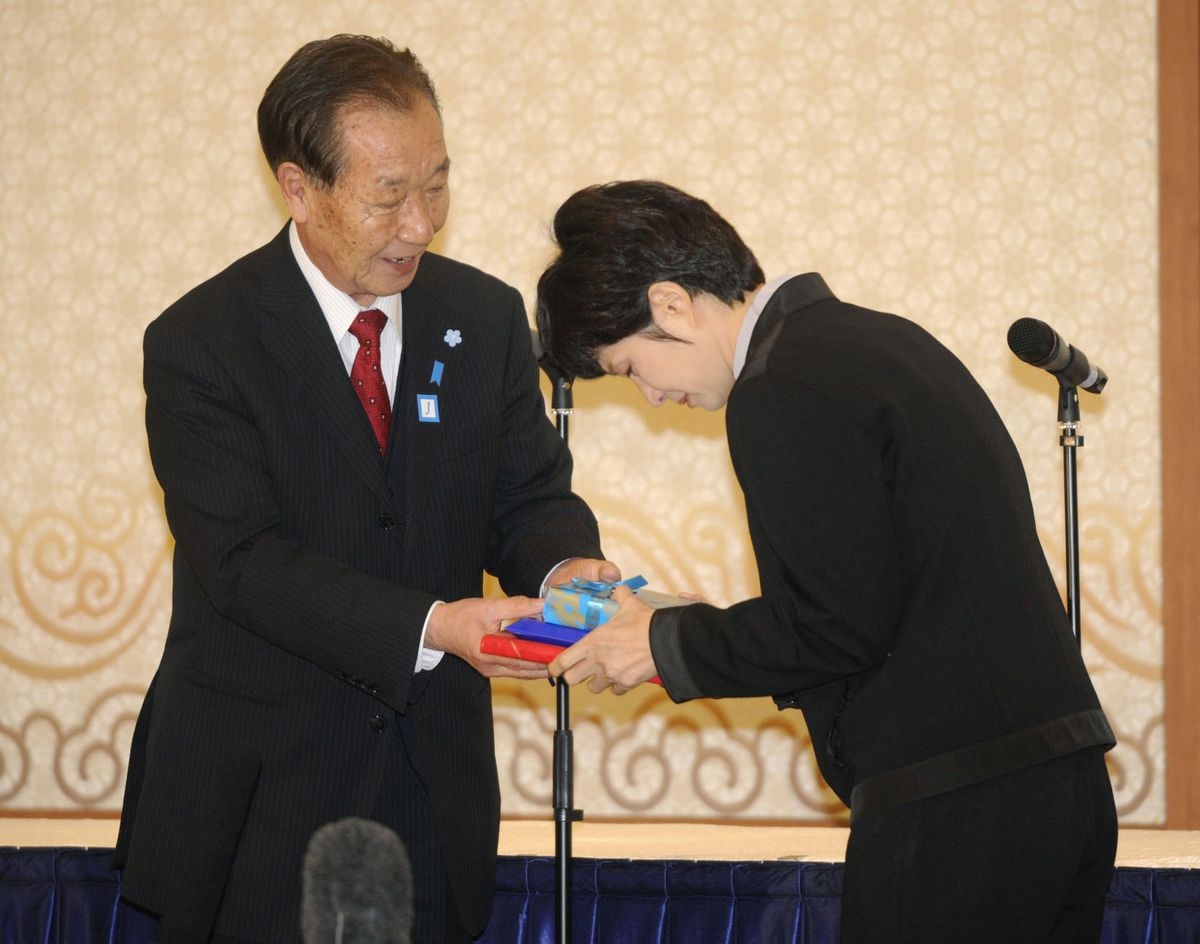 ~~
~
Shigeo Iizuka, whose sister was abducted by North Korea over 40 years ago, passed away on December 18 at the age of 83. He was the chairman of the Association of Families of Victims Kidnapped by North Korea (AFVKN) until a few days before his death. His younger sister Yaeko Taguchi, abducted to North Korea when she was 22, is still in North Korea. She is now 66 years old.
Iizuka's death comes after Shigeru Yokota, the father of Megumi Yokota, another kidnapping victim, passed away in June, 2020. Yokota's daughter Megumi, 13 when she was abducted, is currently 47 years old and still in North Korea.
The two Japanese men left this world without realizing their dream of reuniting with their lost relatives. Both fought throughout their lives to keep the memory of their loved ones and the other abductees alive.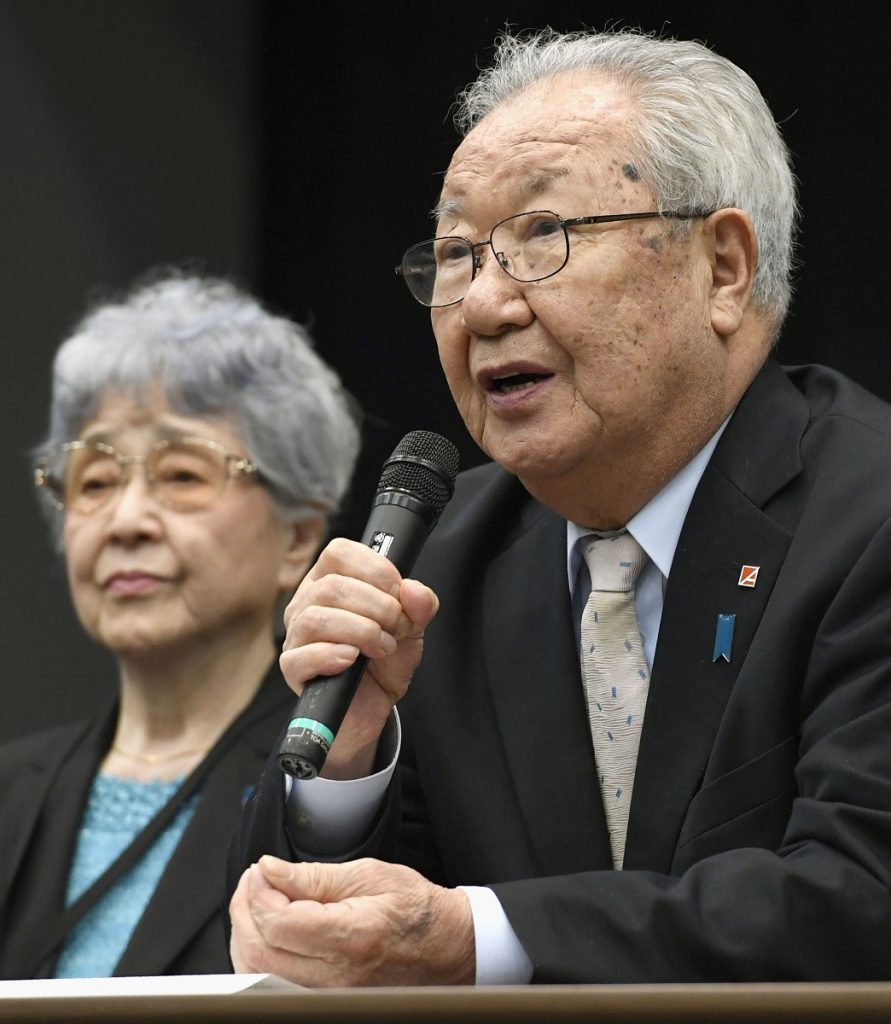 Iizuka had three children, but he adopted the son of his sister Taguchi as his own after she disappeared. "I'm going to protect him no matter what," he decided, and raised Koichiro with the same affection as his own children. In recent years, Iizuka was joined by his adopted son Koichiro, as they worked together to realize the return of Yaeko and other Japanese abduction victims.
Yaeko Taguchi disappeared around June of 1978. She was working at a restaurant in Ikebukuro, Tokyo while raising two children, and her disappearance was noted when she failed to pick up her two-year-old daughter, and one-year-old son, Koichiro, at their daycare center.
In November 1987, nine years after Yaeko disappeared, the terrorist bombing of Korean Air Flight 858 shook the world. Former North Korean agent Kim Hyon-Hui (59), who was detained as a perpetrator, held a press conference in Seoul, South Korea in January 1988 and made a shocking confession.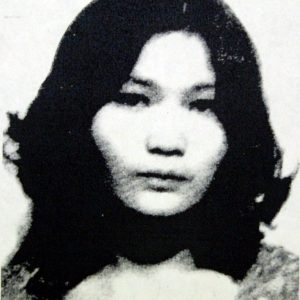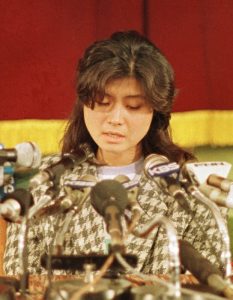 "I was taught Japanese by a woman who was abducted from Japan named Lee Un-Hae (李恩惠, 리은혜)." When Iizuka saw a released caricature of the woman, he thought she somehow resembled his sister. Investigators from the Saitama Prefectural Police visited him and indicated she might be his missing sibling. He told them in detail about Yaeko's gestures and preferences.
Japanese police officials sent investigators to Seoul to obtain detailed information about Lee Un-Hae from Kim Hyon-hui, collating it with data about missing women in Japan. Dozens of items such as her birthplace, birthday, and family relationships all matched those of Yaeko Taguchi.
Without hesitation, Kim also chose a photo of Yaeko from multiple photographs shown to her by investigators. In May 1991, the identity of Lee Un-Hae was officially determined to be Yaeko Taguchi.
The Iizuka family later suffered from cruel media covererage that even labeled them as "terrorist collaborators." Throughout this time, Shigeo Iizuka firmly protected his sister's son Koichiro, who was a junior high school student at the time.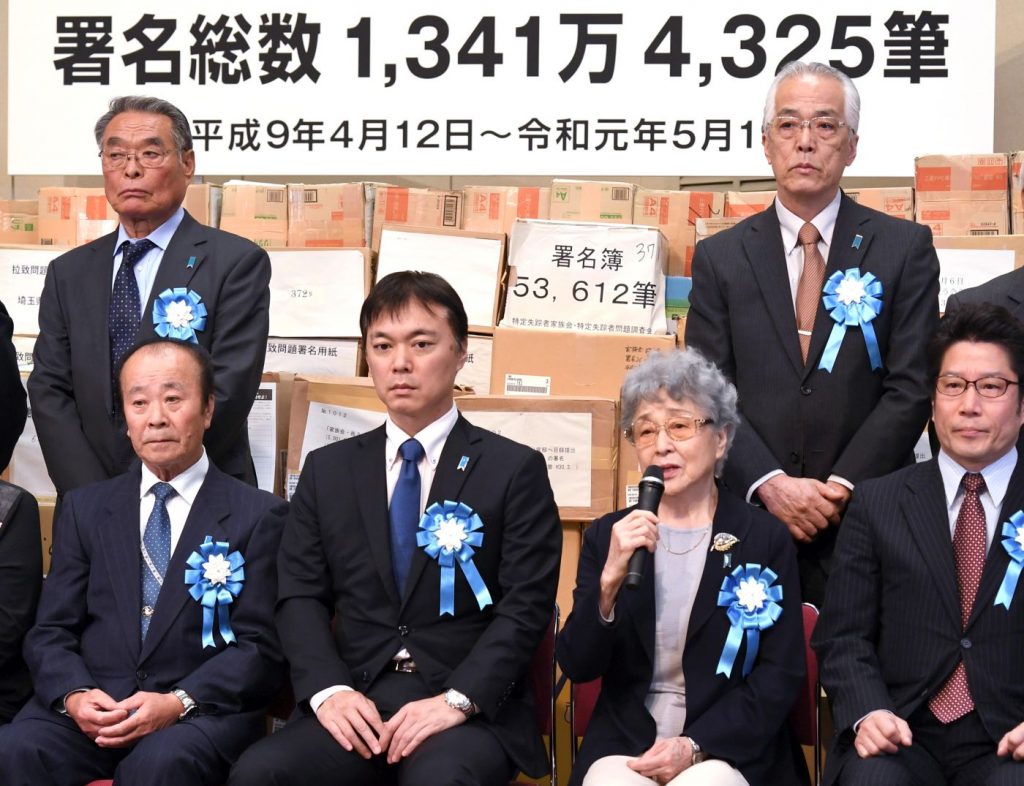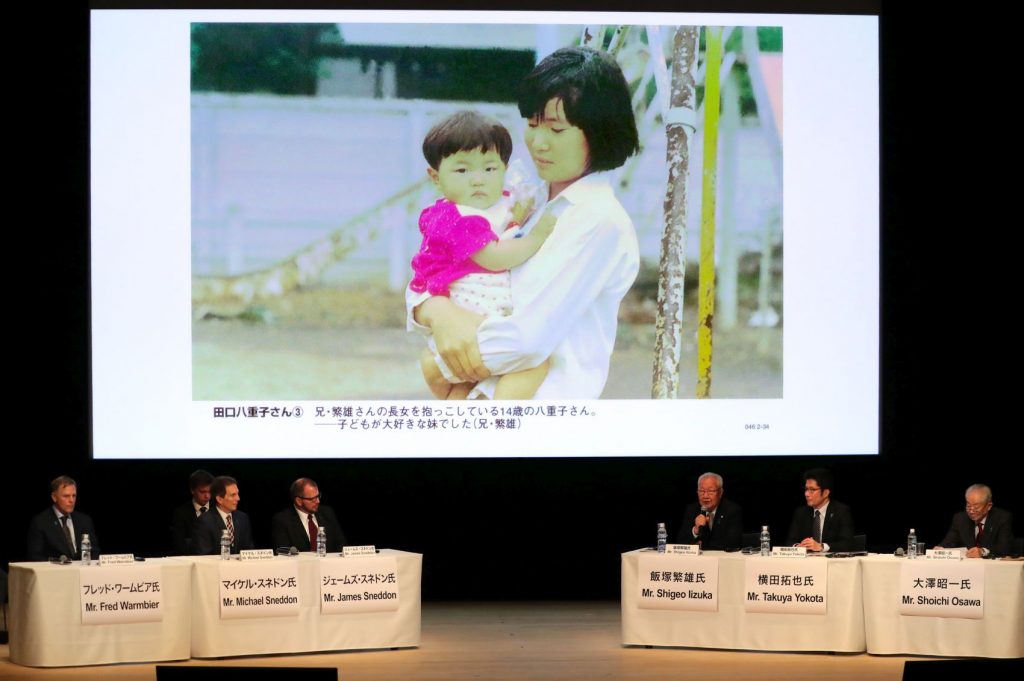 Iizuka revealed the truth to Koichiro when he was 21 years old. A copy of the family register, which Koichiro obtained to create a passport, revealed that he was adopted.
"You are actually a child of my youngest sister," Iizuka said, and told his adopted son the entire story.
Koichiro's surprising reaction was simply, "Oh? Is that so?"
North Korea admitted to abducting Japanese citizens in a Japan-North Korea summit meeting in September 2002, but without providing evidence, reported that Yaeko was dead. It was at that time that Iizuka decided to publicly reveal his identity and join the activities of the families' association, AFVKN.
At his first press conference, he introduced himself as "Yaeko Taguchi's older brother." He declared that "they claim my younger sister is dead, but I don't believe it." Koichiro joined the families' association in February 2004.
Iizuka was appointed as the second chairman of the association in 2007, replacing the elder Shigeru Yokota, who had served as chairman over the first 10 years since its establishment in 1997. Initially he intended to serve a three-year term, but ended up leading families of abduction victims and appealing for the rescue of the victims for the following 14 years.
Iizuka met with then-Prime Minister Shinzo Abe in April 2015, as the Japanese government was requesting that North Korea reinvestigate the situation of the victims. He told Abe, "Frankly, we cannot compromise on the certain return of the abductees," and made it clear that investigation reports that fell short of action toward that goal were unacceptable. As chairman of the families' association and Yaeko's big brother, he took a strong stance, staying focused on the goal of return of the abductees.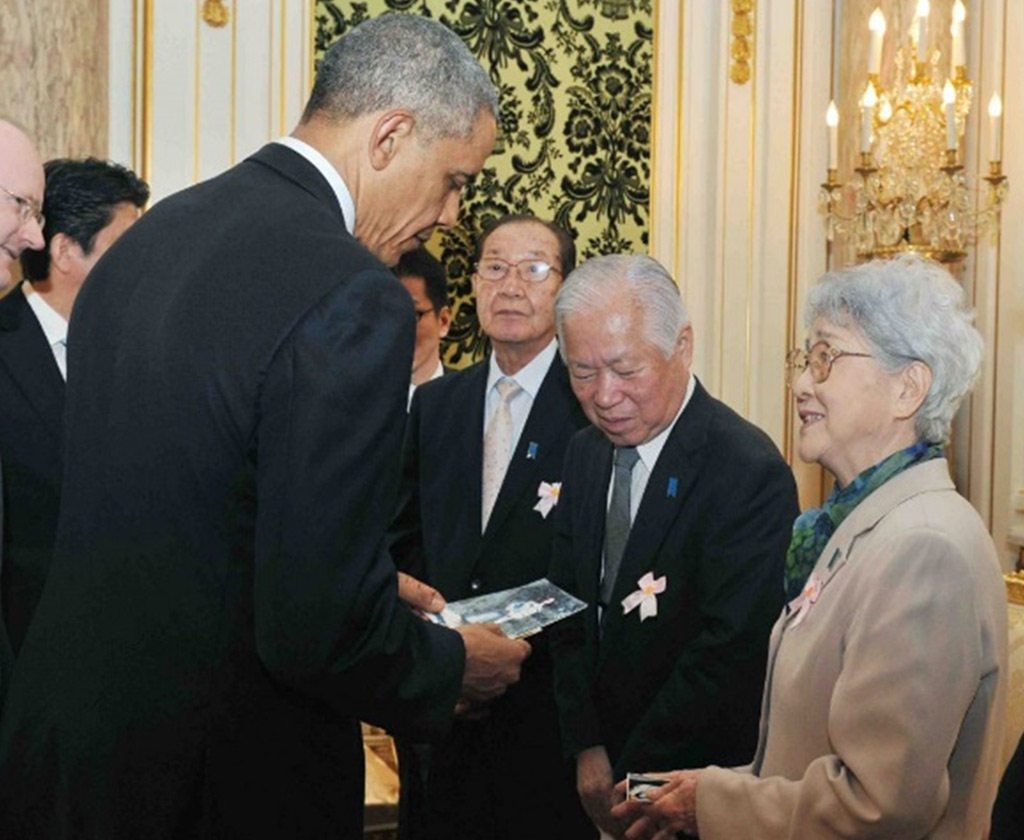 Over the past few years, Iizuka has repeatedly called for the government to provide a "progress chart." The government has reiterated that the resolution of the abduction issue is of top importance for Japan, but no progress has been made.
"Progress chart" is a term that exuded the desire of Iizuka, who had a long career in manufacturing, for the government to provide a concrete plan outlining what would be done and when to pave the way for rescuing the abductees.
Recognizing the short amount of time he had left, Iizuka also frequently used the words "delivery date" for the rescue of his sister and other victims. But he was unable to see his sister again, or to witness the reunion of Yaeko and her son Koichiro.
There are no words to express the sadness he must have felt before he passed away.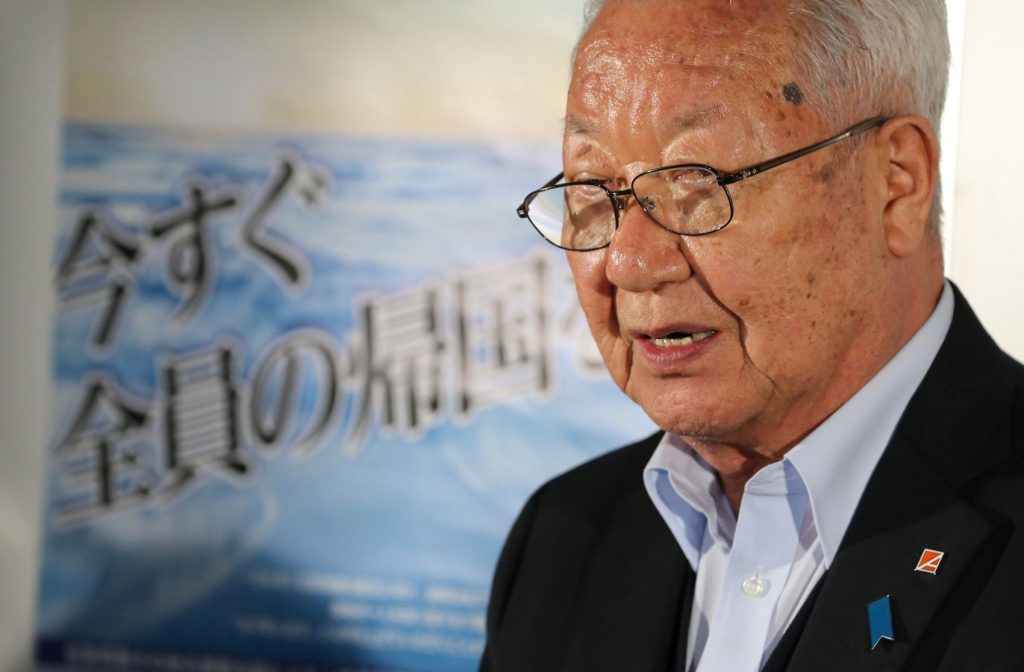 RELATED: Young Leaders to Continue the Work of Bringing Home Japanese Kidnapped by North Korea


(Read the Sankei Shimbun obituary in Japanese at this link.)


You can learn more about the Association of Families of Victims Kidnapped by North Korea (AFVKN), the Japanese government's efforts and other details of North Korea's abduction of Japanese citizens in articles found here and here. See the 2021 International Symposium related to North Korea Human Rights Abuses Awareness Week here.


Author: Reina Kikkawa