[ODDS and EVENS] Naoya Inoue Eager to Return to Ring
The undefeated WBA and IBF bantamweight champion hasn't fought since defending his titles last October.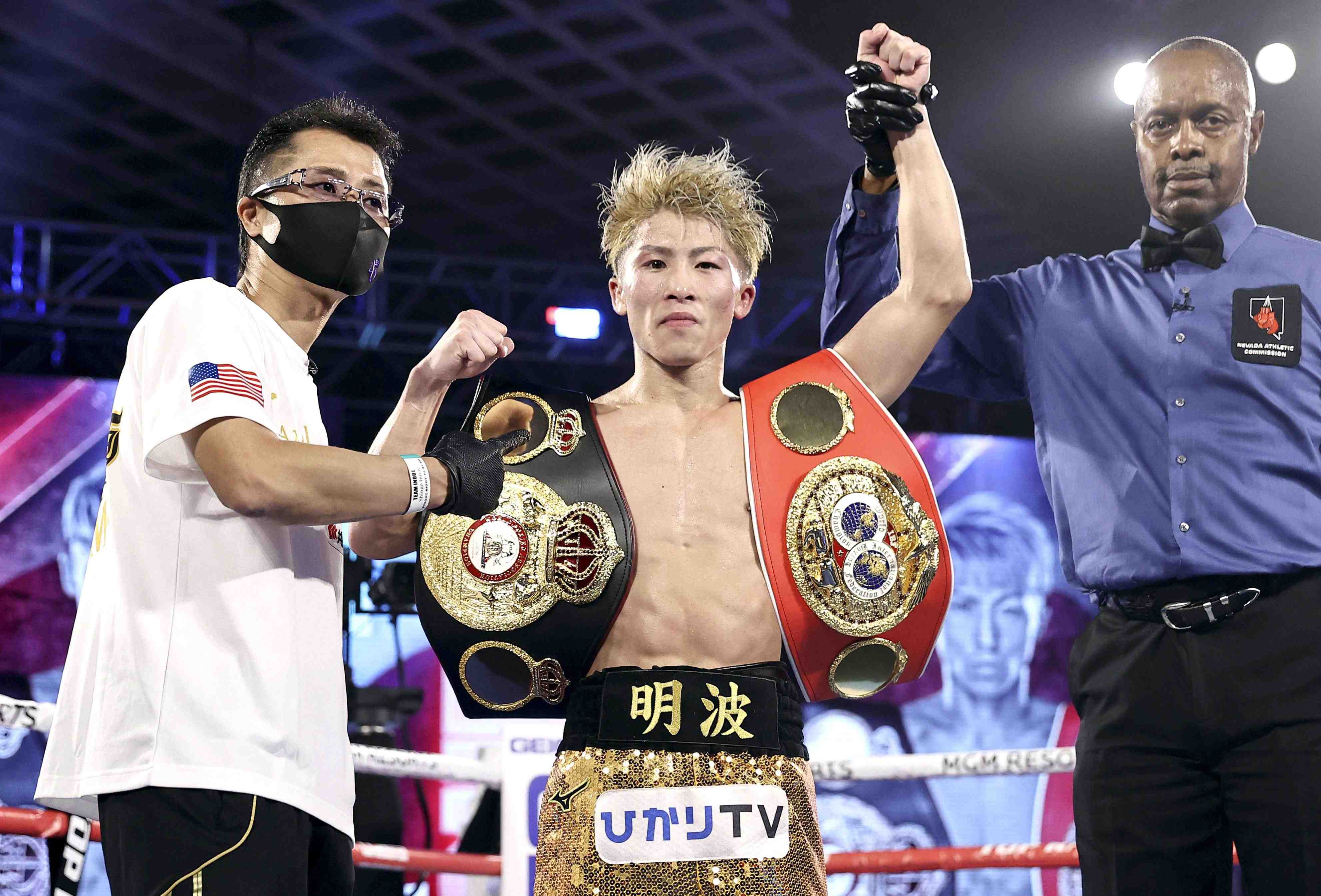 ~~
It's been more than three months since Naoya Inoue overwhelmed Jason Moloney with a dizzying array of powerful punches in their Halloween night fight in Las Vegas.
As expected, Inoue retained his WBA and IBF bantamweight world titles. His seventh-round knockout victory at MGM Grand Conference Center was the latest display of his world-class talent, which has now been idle for nearly 100 days. That's a long time in the 24/7/365 social media news cycle. For a pro boxer, though, it's not a particularly long layoff.
The question now, of course, is this: When will the Japanese Boxing Commission's 2020 Fighter of the Year step into the ring again?
Nothing is official yet.
Michael Woods, who covers boxing for SB Nation's Bad Left Hook, recently reported that Top Rank chairman Bob Arum is eyeing a fight for Inoue in April in Japan.
Arum teamed up with Akihiko Honda, the president of Teiken Promotions, to promote Inoue's last fight in Vegas. For the unbeaten man known throughout the boxing world as "Monster," it was his first bout in the boxing mecca and the 20th fight of his career (17 knockouts).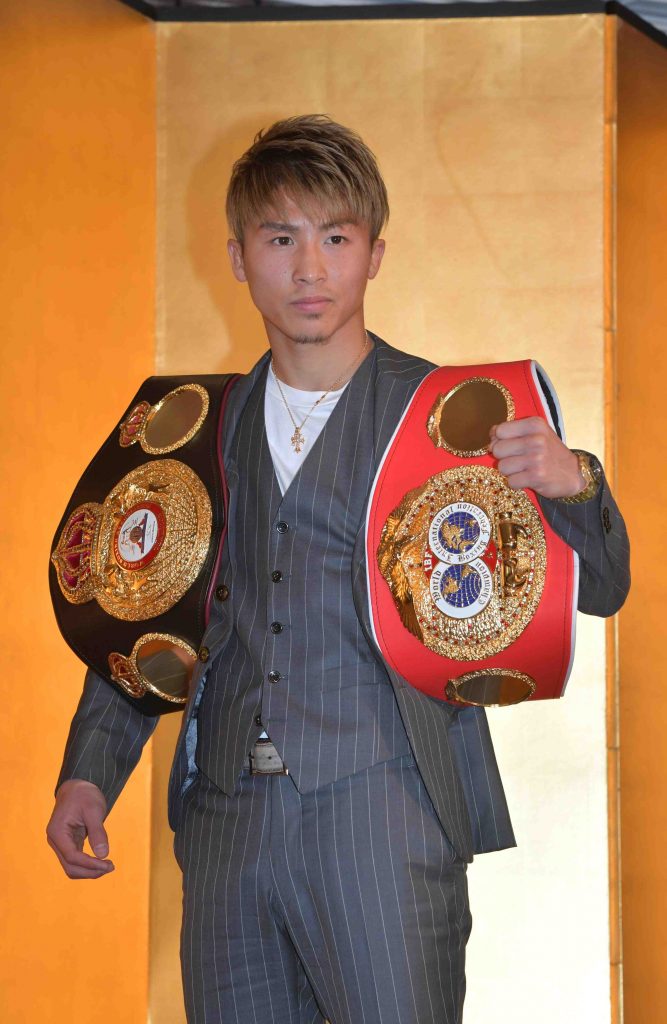 Up next: Expect the Kanagawa Prefecture native to trade punches with Filipino Michael Dasmarinas, who owns a 30-2-1 career record with 20 KOs. The IBF has declared Dasmarinas, 28, the mandatory challenger.
Dasmarinas climbed to the top of the IBF's rankings by outpointing compatriot Kenny Demecillo in March 2019 in a 12-round fight.
"People want the next fight in Japan, a huge fight there," Arum told Bad Left Hook.
The promotional guru added: "All terms are agreed to. The problem is, foreigners can't go to Japan. Honda has all these fights, for Inoue, for [middleweight] Ryota Murata, and he can't do them."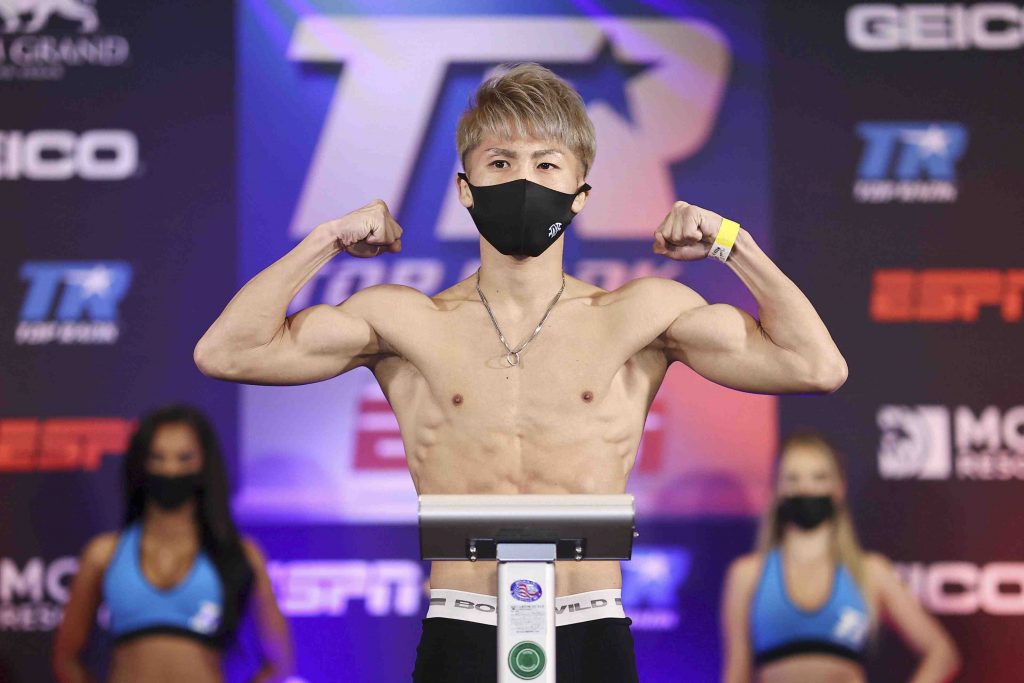 The impact of the COVID-19 pandemic is at work here. In late December, Japan issued a temporary ban on non-resident foreigners after a new strand of the virus was discovered, and Prime Minister Yoshihide Suga on Tuesday, February 2 extended the state of emergency until March 7.
So there's an unknown factor connected to promoting and scheduling Inoue's next fight, and it's happening when he's at the top of his game.
Experts recognize how talented he is, and fight promoters want to set up his next fight as soon as possible.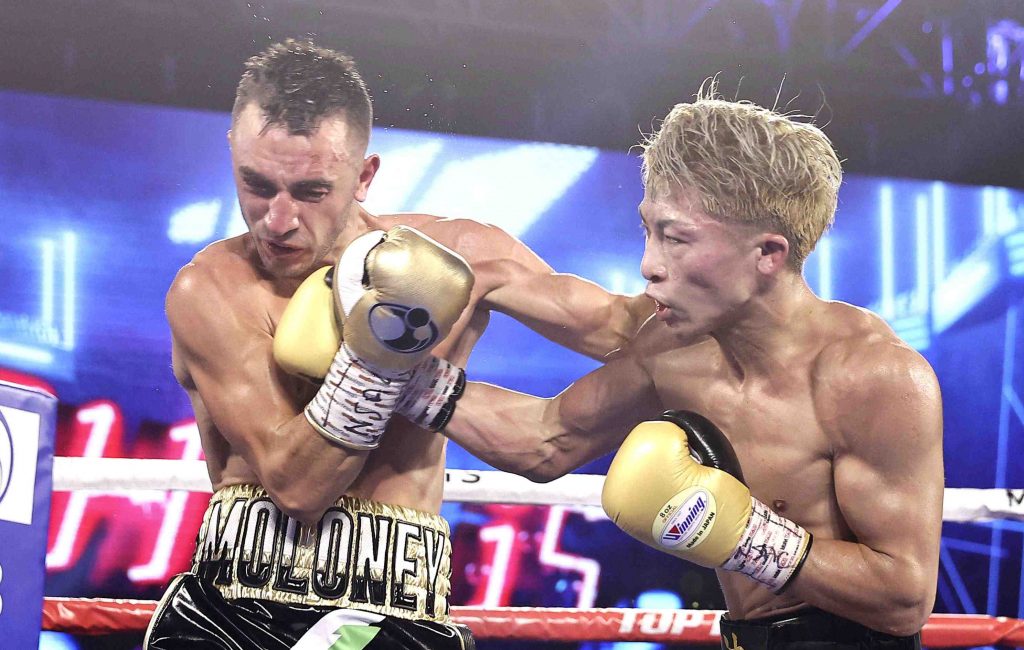 The Fight of the Year
After Inoue dismantled Moloney on October 31, 2020, The Ring magazine recognized the fight for what it was ー a brutal beatdown that warranted context in how it stacked up with the year's biggest performances in the ring.
Which is why the venerated boxing publication, which was founded in 1922, called the Inoue-Moloney encounter its "Fight of the Year."
What's more, The Ring decided that Inoue's powerful punching power in the seventh round, which put an end to Moloney's title hopes, deserved its "Knockout of the Year" recognition.
With Inoue's reputation and fame soaring, Arum, whose promotional prominence dates to the mid-1960s, is eager to finalize plans for his next fight.
And depending on how long Japan's travel ban on foreigners lasts, the legendary promoter may seek out a venue elsewhere, including in the United States. Las Vegas would be the likely location.
Arum spelled out his current mindset in a recent interview with BoxingScene.com.
"Here's the problem with Inoue — they want his fight to be in Japan, his next fight to be in Japan," Arum told the website. "The problem is, if you're not from Japan, you can't get into Japan. There's a complete lockdown. Even if you're willing to spend 14 days in quarantine, you can't get in now. So, to say, 'Yeah, it's gonna happen in April,' who the hell knows? Yeah, we'd love to have him fight in April. But we may have to bring him out of Japan and have him fight someplace else."

Inoue, who collected the Japanese Boxing Commission's top individual award for the third straight year (and fourth overall time), revealed last week he wants to fight twice this year, according to BoxingNews.jp.
He told the website he is preparing for his title defense against Dasmarinas in either Japan or Las Vegas, saying it is "the [same] situation [no matter who fights]." It was an acknowledgment of complications created by the pandemic.
Despite his amassed success in a pro career that started in 2012, Inoue has lofty ambitions.
"I will do my best to become a top athlete in the sports world, not just boxing. I want to do it, " he was quoted as saying by BoxingNews.jp.
Looking back on his triumph over Moloney, Inoue also admitted that he was pleased to receive the JBC's Knockout of the Year award.
"I'm particular about knockouts," Inoue said, "and I think it was an easy-to-understand KO win."
The power of the fist is easy to understand, and Inoue possesses it in abundance.
You'll see the Monster's KO skills once again in his next fight, whenever and wherever it will be.
Stay tuned for more details.


Author: Ed Odeven

Follow Ed on JAPAN Forward's [Japan Sports Notebook] here on Sundays, in [Odds and Evens] here during the week, and Twitter @ed_odeven.