Onigiri Action: Start Small to Change the World for the Better
Student contributor, Kohei Arai, describes how he channels his passion for helping the poor and reducing food loss into volunteer activities on and off campus.
As a second-year International Exchange and Cooperation student at Reitaku University in Kashiwa, Chiba Prefecture, I think often about becoming an international volunteer in the future. I want to do good work that will help the poor.
But what can I do now, while I'm still in school?
I decided to take a leadership role in my volunteer club at Reitaku. Through my club, called 'Tweedia,' I do my part to help reduce food loss in my local community.
The name 'Tweedia' comes from a blue flower. In the language of flowers, tweedia represents a 'spirit of mutual trust' and 'happy love'. We believe in sharing these sentiments with the poor.
This year, Tweedia is participating in the 'Onigiri Action' program run by a non-profit organization called Table For Two. We named our initiative Onigiri Action 2022@Reitaku.
I got the idea to do volunteer work involving food from a class I am taking on social business. As part of my classwork, I searched for an activity to help developing countries. When I watched a video about Table For Two, I strongly wanted to help them achieve their vision.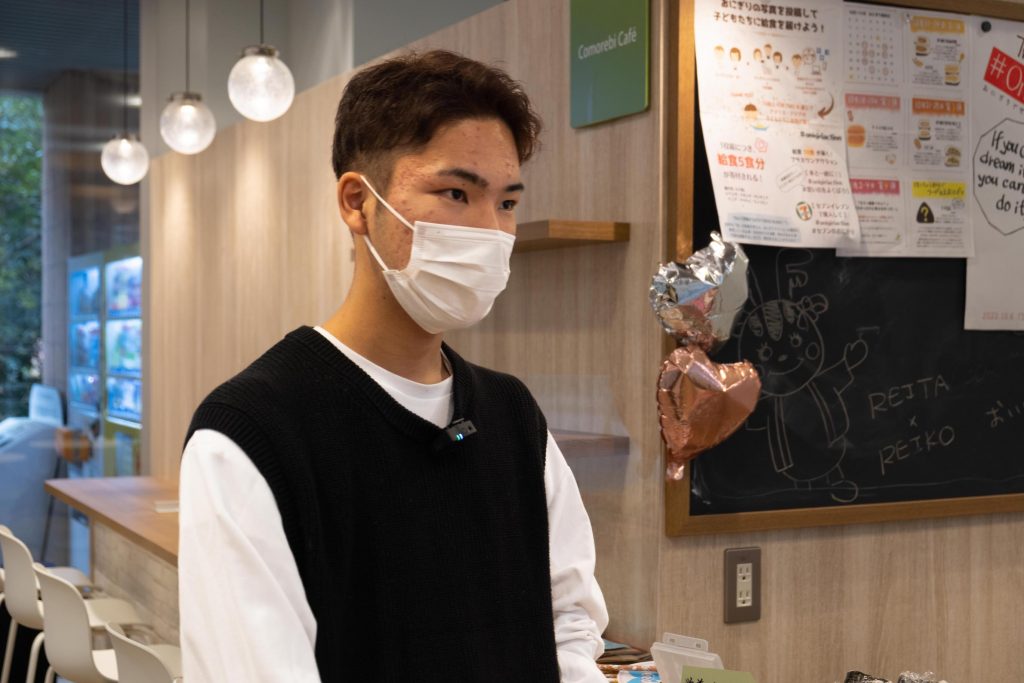 Not able to visit a developing country during the COVID-19 pandemic, I wanted to do what I could right here in Kashiwa.
'Onigiri Action' Makes Volunteering Taste Good!
There are two main parts to our initiative.
First, Tweedia sells rice balls (onigiri) which make use of leftover food made by a restaurant on campus called Manryo. We give twenty yen per onigiri to Manryo, and in exchange Manryo gives us onigiri using food which would otherwise be discarded.
This helps reduce food waste. And it's also tasty! I was very glad to hear customers who bought our onigiri say, "This tastes good" and "I'm happy to be able to help people by eating delicious onigiri."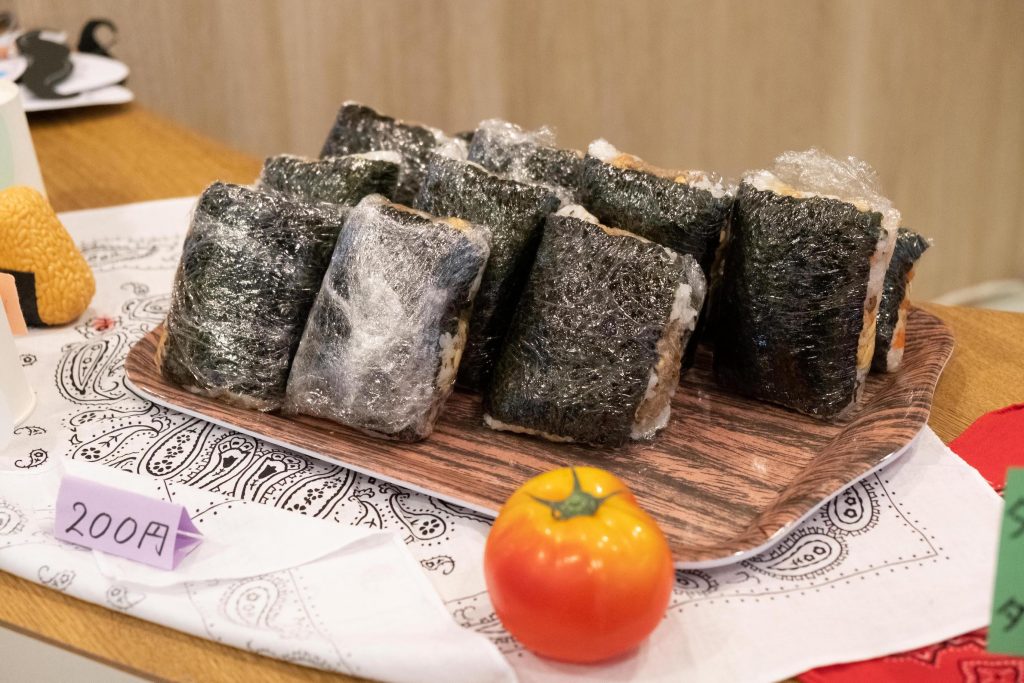 Our volunteer work helps a local business, helps keep perfectly good food from being thrown away, and helps Reitaku students by providing a healthy and delicious option for lunch. I am very gratified by my work in starting Tweedia and planning the Onigiri Action initiative.


Read the rest of this article here to hear more about the Onigiri Action project at Reitaku University. And find more great articles on the environment and the challenges of achieving the SDGs, on our new website Japan 2 Earth, sparking a transition to the future.


RELATED:
Author: Kohei Arai
Kohei Arai is a student at Reitaku University and a guest contributor to Japan 2 Earth.