Japan Looks At Tomahawk Cruise Missiles for Enhancing Deterrence
The highly rated Tomahawk cruise missiles have been deployed by the US for years, and even the British military has purchased them for defense.
Acquisition of enhanced deterrence providing counterstrike options is being considered by the Japanese government. Among the options on the table are long range United States Tomahawk cruise missiles, it was learned on October 27. The revelation was confirmed by several government sources.
Developing deterrence that causes an adversary to hesitate before attacking Japan is the goal. Options include the introduction of a number of missiles with counterstrike capability. In other words, missiles with a flight range capable of striking enemy bases and related targets.
Tomahawk missiles have proven performance through actual fighting. And they have the advantage of being able to be deployed earlier than domestically developed missiles, the sources said on condition of anonymity.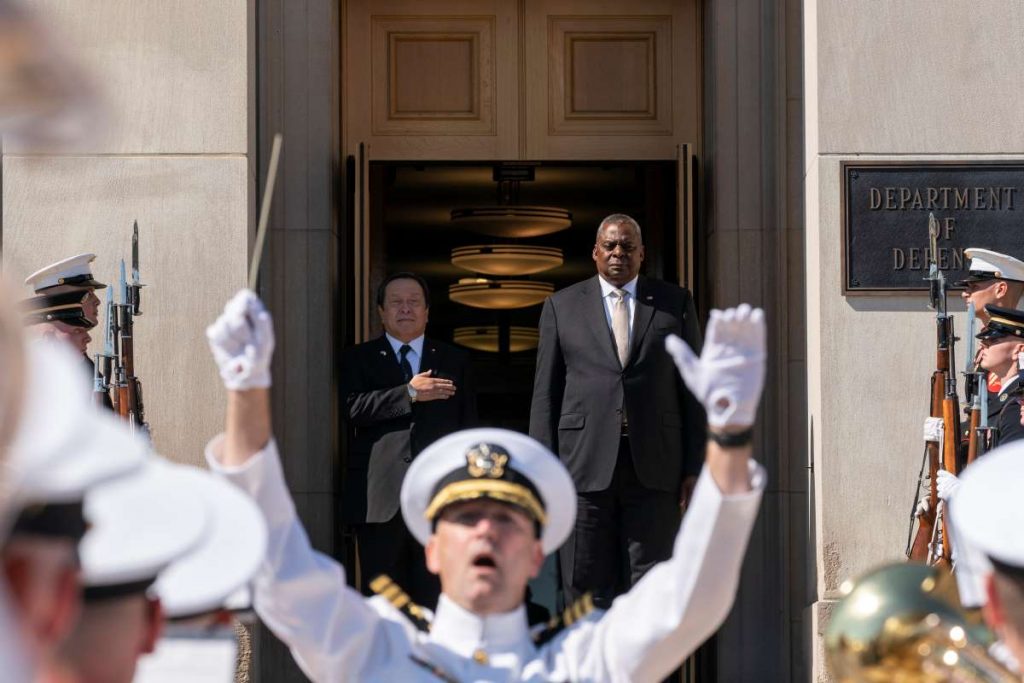 Japan's National Security Strategy
Japan has been considering revisions to the country's "three key national security documents" from the perspective of acquiring counterstrike capability. Final versions of the three key documents, including the National Security Strategy, are to be decided toward the end of the 2022 calendar year.
A primary focus has been on leveraging long-range "standoff missiles." These are missiles capable of attacking enemy vessels and landing troops from outside their firing range. The purpose is to incapacitate attempts to invade Japan's remote islands.
Of pivotal importance in this connection is the upgrading of the domestically produced Type 12 surface-to-ship missile (SSM) of the Ground Self-Defense Force, which is currently being redesigned to expand its flying distance to at least 1,000 kilometers (about 621 miles). Its current range is only 100-plus kilometers.
However, development and mass production take time, according to sources. Even if measures are taken to move up the schedule for the project's completion, their deployment would not be expected before FY 2026. Securing defense of Japan and dealing with potential contingencies cannot wait, however, for a sufficient number of upgraded Type 12 SSMs to be fielded.
Tomahawks have been deployed for years by the US military in various parts of the world. Even the British military has purchased them. And they have received high marks for their reliability.
Moreover, it would be possible to put Tomahawks into operation quickly. All it requires is renovating the vertical launching systems (VLSs) for firing the Standard Missile-3 (SM3) interceptors to handle Tomahawks. And the launch systems are already mounted on Maritime Self-Defense Force's Aegis destroyers.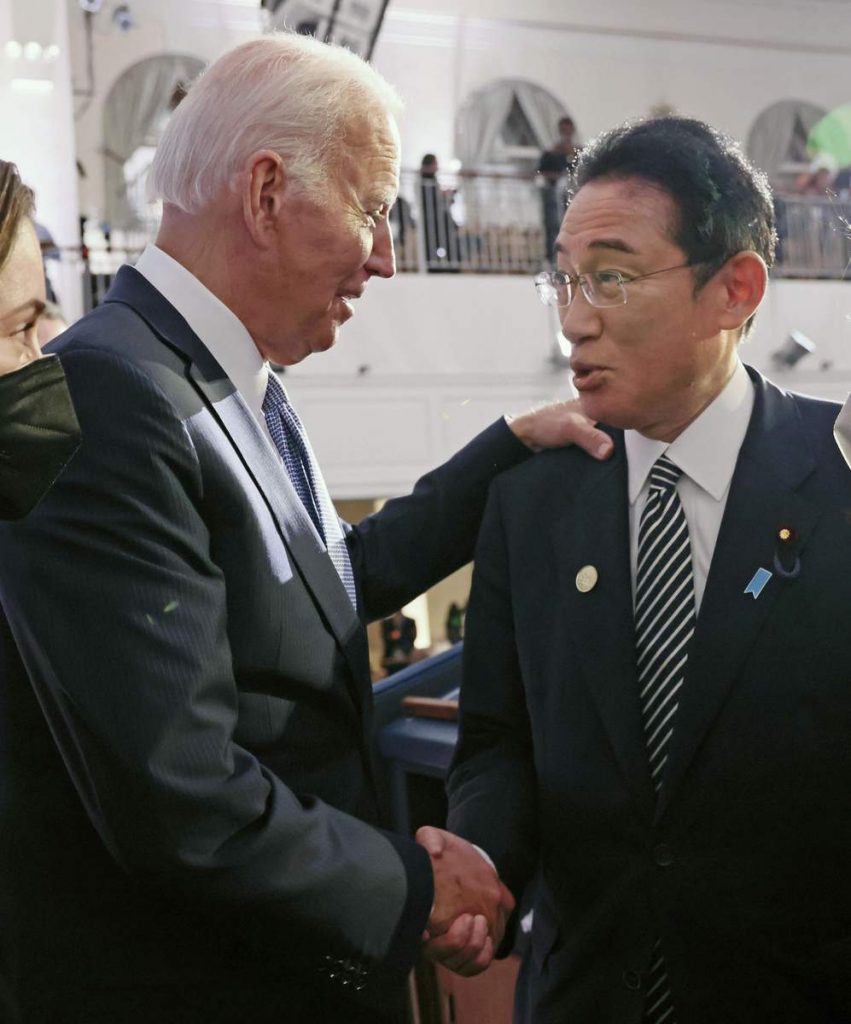 Sensitive to US Perspectives
In 2013, the Japanese government unofficially sounded the United States out about purchasing the US-made cruise missiles. At the time Japan had just revised its national defense program guidelines and was studying ways of boosting its "capabilities to cope with an enemy's potential launching of ballistic missiles." Attaining enemy base strike capability was identified as one way to achieve enhanced defense at the time.
Initially, the United States responded negatively to the suggestion. It has since moderated its stance, however, in light of China's rising military might. Consequently, Washington has recently expressed understanding for Japan possessing counterstrike capability, government sources said.
At the same time, problems have been pointed out with dependence on foreign-made defense equipment. The delay in delivery of Norwegian-made Joint Strike Missiles (JSMs) that Japan had planned to introduce in fiscal year 2021 is an example.
There is also an air of caution among some officials within the government on the proposed purchase of Tomahawks. One senior official of the Defense Ministry has been cited as saying, "We need to thoroughly analyze the situation, including the US government's perspective on the matter."
A final decision on the proposal to buy Tomahawks, taking into account all factors, will be made at the end of the year.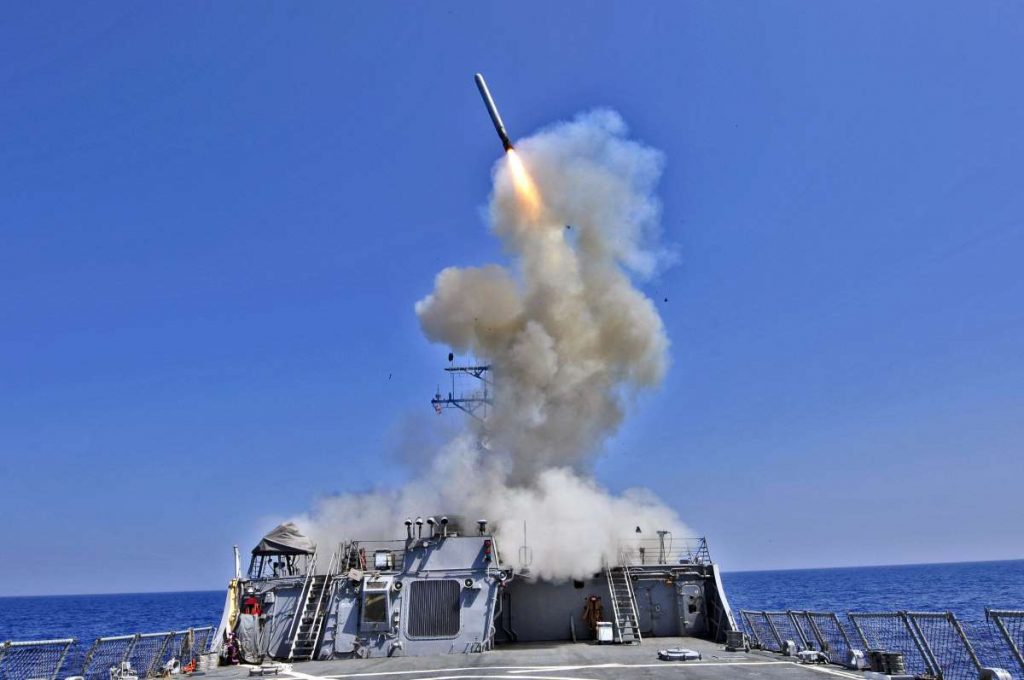 What is a Tomahawk Cruise Missile?
The Tomahawk missile is a long-range cruise missile. It was first developed by the United States in the 1970s. Powered by a jet engine, the missile flies at low altitudes. It is difficult to detect by radar and intercept.
The missile's range differs depending on purposes for which it is used. When equipped with an ordinary warhead, it's range can reach more than 1,300 kilometers (807 miles). Tomahawks are primarily ship-launched weapons. There are submarine-launched and ground-launched versions, however. In 2010, the US government decided to retire Tomahawk missiles carrying nuclear warheads.
The name of Tomahawk derives from a single-handed axe made by Native Americans, including a club tipped with a stone, a hatchet or other weapon attached to it.


RELATED:
(Read the report in Japanese at this link.)


Author: The Sankei Shimbun