Osaka Is World Expo 2025 Host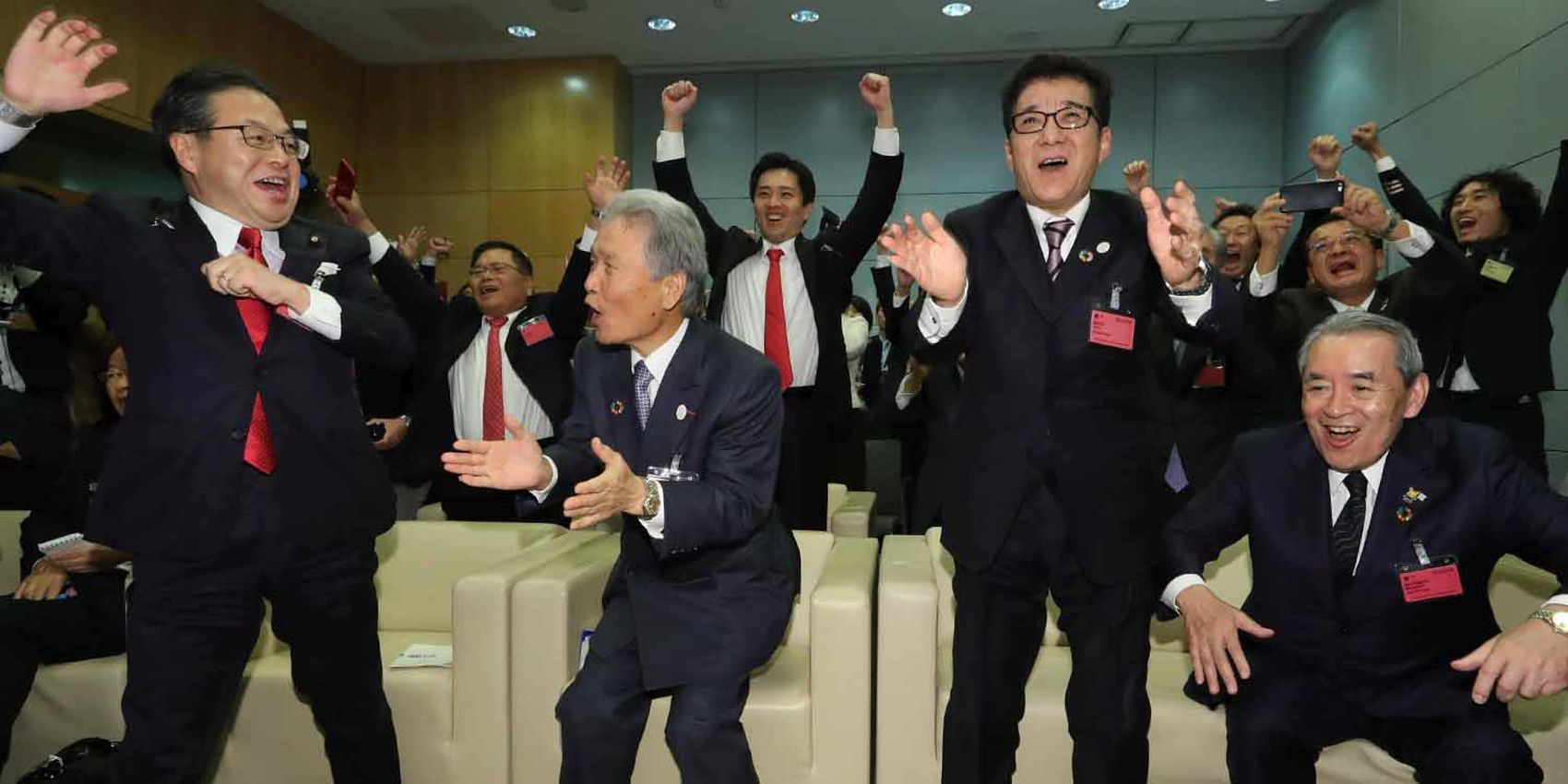 The Japanese city of Osaka on Friday, November 23, was chosen by the Paris-based Bureau International des Expositions (BIE) to host the World Expo 2025 — the second time for the city to do so in more than five decades.
Garnering 92 votes out of 153, Osaka beat the Russian city of Ekaterinburg in the final round of voting. Members of the BIE voted out Baku, the capital of Azerbaijan, in the initial round.
Osaka Prefecture Governor Ichiro Matsui and Osaka Mayor Hirofumi Yoshimura were in Paris as Japan's proposed theme, "Designing Future Society For Our Lives," was announced as winner.
Earlier, as the BIE delegates were meeting to choose the 2025 World Expo host, Japanese Prime Minister Shinzo Abe said in a video message that the expo hosting, if awarded to Japan, would aim "to make our world a wonderful place."
The Word Expo is organized about every five years by the BIE to showcase culture and industrial progress. It was first held in London in 1851, and each time has since been a venue to exhibit exceptional creations. According to an Agence France-Presse report, the Eiffel Tower in Paris was built for this international fair in 1889.
Before the World Expo goes to Osaka in 2025, it will first be held in Dubai for six months starting October 2020.
The international fair in Osaka will be staged on Yumeshima island also for six months starting May 3.
Osaka first hosted the World Expo in 1970.
(Click here to read the article in Japanese.)