Osaka World Expo Targets 8 Billion Visitors — Yes, Thanks to Virtual Reality Technology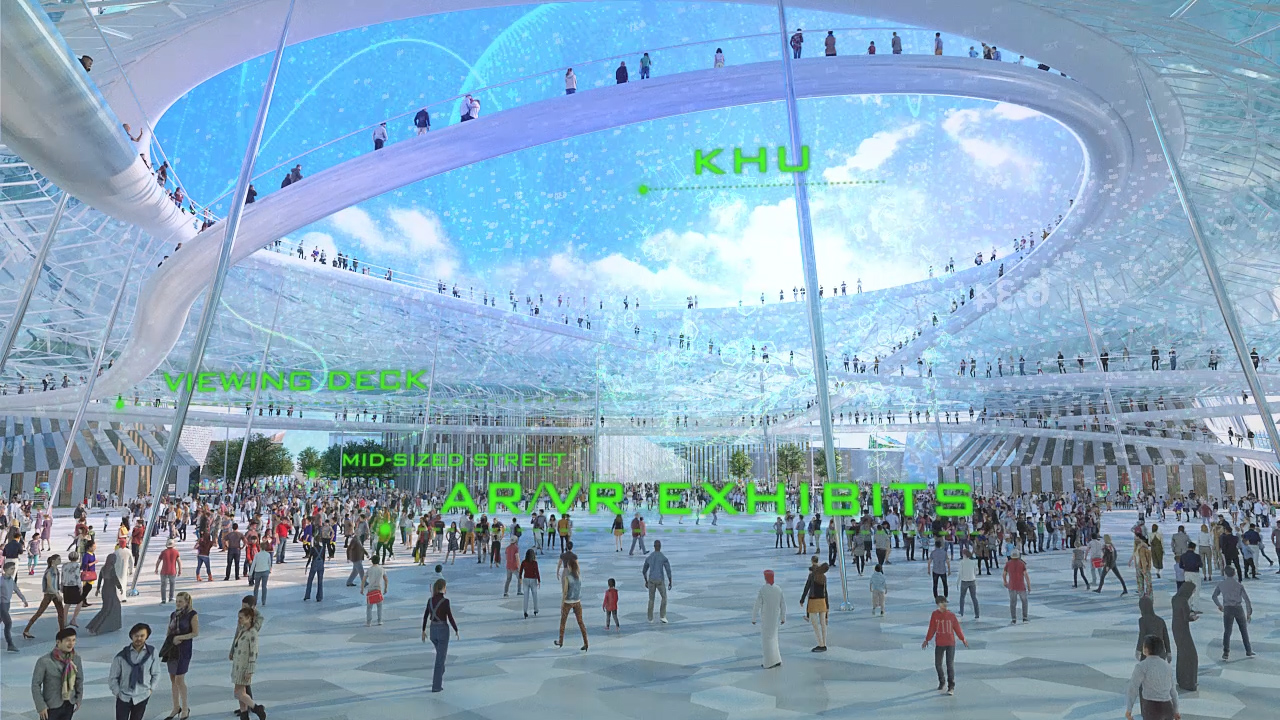 The city of Osaka's dream for the 2025 World Expo is to use cutting-edge technologies, such as virtual reality (VR), to welcome eight billion "visitors." The idea is that with special goggles, visitors — even those overseas — can experience the expo inside the event's pavilions.
Technologies are evolving that utilize not only the sense of vision, but also aim to reproduce the experience for all five senses. Momentum is on the rise and IT developers are looking forward to the event in seven years.
Organizers said they want to bring excitement to the Osaka World Expo using the latest technologies.
An event on cutting-edge technologies such as VR was held at the Umeda campus of the Osaka Institute of Technology on November 24. After putting on a head-mounted display — basically goggles with an internal monitor — a visiting journalist saw blue and red balls flying at him, with a visual of them hitting his face. Each impact could be felt as he turned his face to the right and left.
"This technology can be applied to action games and movies," said Yuta Ayai , 23, with confidence. Ayai developed the technology while working for a company. He explained that weights move in conjunction with the images in the goggles, generating the sensation of balls hitting the face.
The 16 booths at the November 24 event were run both by companies and individuals. Naoaki Yamaji, 27, belongs to the volunteer group Osaka Driven Development, and was involved in planning the event. He said VR development today involves not only seeing and hearing, but focuses on how to reproduce all five senses, including touch and smell.
The event offered areas where one could attach a device to a finger and feel the texture of a sand castle that does not exist in reality. In another display, one could shoot down floating balls in a game aimed at helping the elderly maintain their kinetic vision.
Tsutomu Fujita, 48, is developing VR technology in which a woman depicted by computer graphics (CG) actually feeds one snacks using a robotic arm. "This technology could be used for kids. Their favorite characters could appear and feed them foods they don't like, such as green peppers," he said.
The Osaka World Expo in seven years' time aims to take advantage of VR technology to garner the participation of eight billion people around the world.
Organizers are even imagining the development of technology that will lead lost children at the event back to their parents using VR and augmented reality (AR) technology, best represented by the popular "Pokémon Go" game.
"Counting back seven years from now, we're thinking about what we can do at the World Expo," said Shinichi Suzuki, 35, a member of Osaka Driven Development. While recognizing potential problems involved in the distribution of goggles, he said, "we're going to do our best to see that as many people as possible get to experience VR."
(Click here to read the article in Japanese.)
Author: Yuya Hosoda