Pfizer Vaccine Approved for Use in the UK. What Comes Next for Japan?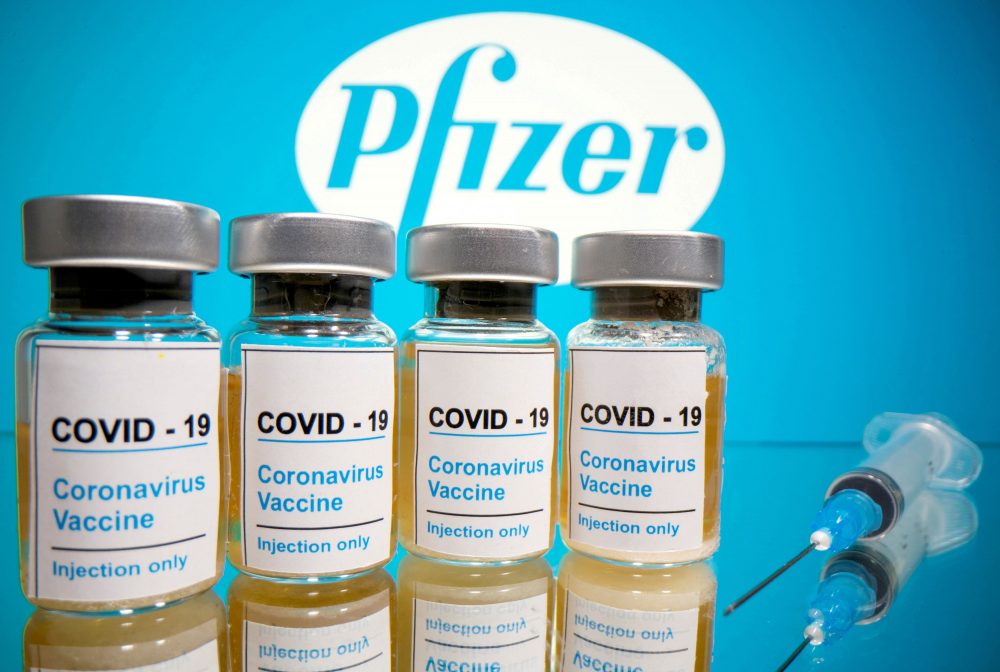 The news circulated like wildfire on December 2 when it was announced that the British pharmaceuticals regulator, the MHRA, had decided that the COVID-19 vaccine developed by Pfizer and BioNTech was safe for mass rollout in the UK.
The vaccine is already on its way to the UK, and first inoculations are set to take place as soon as December 7, in what the government is defining the biggest vaccine rollout in history. The British government has already ordered 40 million doses, whichーadministered in two doses with an intervalーwill serve 20 million people.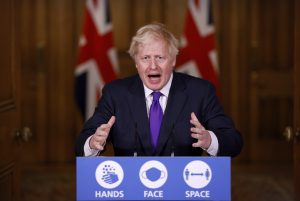 Pfizer is one of the companies with which Japan negotiated the purchase and delivery of a portion of the vaccines, making it an incredible development for Japan as well.
The question for those living in Japan is, what happens next?
What We Know ー The Pfizer Vaccine
The vaccine developed by Pfizer/BioNTech is a messenger RNA vaccine (mRNA). This means it basically reproduces genetic material from the virus, which is then injected into the human body to stimulate an immune response by the production of antibodies.
According to World Health Organization (WHO) guidelines, this method is deemed to be safer than the more traditional "deactivated virus" vaccine approach because it does not involve direct manipulation of the virus. It's also significantly faster to develop compared to other types of vaccines.
Pfizer in a press release announced a reported efficacy of 95 percent, based on trials on 43,500 people, a result which has been greeted with glee by the scientific community and international society as a whole.
One drawback is that this vaccine needs to be kept at -70 degrees Celsius in order not to lose efficacy. That is the temperature of the South Pole.
In order to maintain that temperature, vials of the vaccine will be shipped to various countries in ice boxes filled with dry ice. The vaccine is set to last five days if the temperature is kept between 2 and 8 degrees. Once it reaches room temperature, there is a slim window of six hours within which it must be administered.
The vaccine is set to be considered for approval by the U.S. Food and Drug Administration (FDA) at its December 10 meeting.
What About Other Top Candidates?
The two other main vaccine candidates are produced by companies called Moderna and AstraZeneca.
American biotechnology company Moderna is also developing an mRNA vaccine which, it reported in a press release, has a 94 percent effectiveness. This vaccine needs to be kept at -20 degrees Celsius, and between 2-8 degrees for up to two weeks before being administered. Moderna has applied to the U.S. FDA for emergency use authorization, which will be considered by the FDA's subcommittee on vaccines on December 17. Estimates suggest that it might be ready to be administered in the U.S. by the end of December.
The AstraZeneca vaccine, developed in the UK, instead uses a "virus vector" method. This means it takes an innocuous virus -in this case Adenovirus- to push the human body into making antibodies that are effective at fighting COVID-19. This vaccine needs to be refrigerated at between 2 and 8 degrees Centigrade, at which it can maintain effectiveness for up to six months.
How has the Scientific Community Greeted Results?
The response so far has been overwhelmingly positive. Many scientists have expressed cautious optimism that a vaccine with 50 or 60 percent capacity would be a good candidate, thereby the reality has far outstripped expectations.
Professor Ryuichi Morishita, M.D., Ph.D., (Endowed Chair, Osaka University), a leading researcher at the forefront of vaccine research in Japan, made this point on December 2, saying on the BS Fuji Prime News program, saying "It's a really excellent result."
RELATED STORY: [Corona ni Makeruna] Lead Vaccine Researcher Ryuichi Morishita Shows Optimism for Japan's DNA Plasmid Vaccine
However, scientists have also been cautious in their celebration, as the data still hasn't been peer reviewed.
In addition, the vaccines of all three companies have all displayed side effects, such as fever and headaches, although none of them are classified as serious at this time.
Professor Morishita therefore urged caution on the same BS Fuji program: "It's not like the vaccine of the common flu that has almost no side effects. These candidates have some, because the priority is to make a vaccine that is effective first and foremost. I would expect that as more people get inoculated, other side effects will crop up."
What is Next in Japan?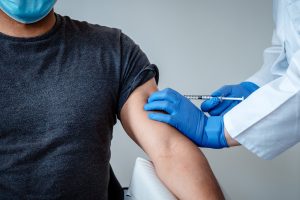 On the very same day that Pfizer was approved for use in the UK, Japan's House of Councilors unanimously approved an amendment to Japan's law on vaccines.
With the basis for moving forward, Japan will now continue coordination with the three international vaccine makers, Pfizer, Moderna and AstraZeneca, which it has contracted to provide a portion of vaccines to Japan.
The idea is to have a framework in place so that vaccinations can start in the first part of the year in 2021.
What Does the Law Stipulate?
The new law amendment says that for this occasion people of Japan can choose to participate in a short-term vaccination program, in which the government would administer doses of the vaccine for free to Japanese people. Coordination of the program would be handled by the relevant local government and medical institutions.
The law provides a framework of priority patients, which includes medical workers, the elderly, and those with pre-existing conditions.
The vaccination scheme asks for the cooperation of all people of Japan, but leaves the door open for people to make their own decision, should the appropriate safety standards not be reached in time.
When asked to explain this point in the BS Fuji Prime News program on December 2, Keizo Takemi (LDP), the head of the COVID-19 response committee in the Upper House of the Japanese parliament commented that it was "a way so that people can still make their own choice."
The law additionally provides for the event that serious side effects appear and a pharmaceutical company finds itself in the situation of patients demanding payment of damages, the government would cover the compensation costs.
How Many Vaccines has Japan Ordered?
Japan has negotiated to have 120 million doses from AstraZeneca, and 120 million doses from Pfizer, delivered to the country before June 2021. It has ordered another 50 million doses from Moderna, to be delivered before September 2021.
Since all vaccines need to be administered in two inoculations with an interval in between, that would provide for roughly 145 million Japanese people, which more than covers the population of Japan, currently at less than 130 million.
However, with these time frames in mind, domestic vaccine development is continuing at the same time.
What Vaccines are being Developed in Japan?
There are currently five top vaccine candidates being developed in Japan. They are:
AnGes (nucleic-acid vaccine),

Daiichi Sankyo (nucleic-acid vaccine),

ID Pharma (viral vector vaccine),

Shinogi (protein-based vaccine) and

KM Biologics (virus-based vaccine).
However, Japan in general has been behind the curve compared to the international candidates.
The fastest developing vaccine is the one being researched by AnGes in collaboration with Takara Bio and Osaka University. That team is led by Professor Morishita.
What We Know about the AnGes Vaccine So Far?
The research is currently at phase 1/2. After a clinical trial on 30 people which started in June 2020, the second phase of clinical trials on 500 people started in November and are set to continue until March 2021.
At this stage, Professor Morishita is expressing confidence in the safety of the AnGes vaccine, even more so than those produced by Moderna or Pfizer.
On the December 2 program, he commented "We are aspiring to have a vaccine that people in Japan will feel safe in using. So, safety is our top priority.. Currently our efficacy rate is about 50 percent, but we are aiming to get it up to about 70."
Should this stage go smoothly, the vaccine will be tested on thousands of volunteers starting in the spring.
However, speaking at a press conference on November 26 at the Foreign Correspondents' Club in Japan (FCCJ), Professor Morishita acknowledged the difficulties of carrying out mass clinical trials in Japan, given the low infection rate compared to other countries.
"We are currently in the process of negotiating to have volunteers from several countries in Asia, but it's quite a difficult situation," he said.
Professor Morishita estimates that the AnGes might be ready for use between the middle and the latter part of 2021. Just like the Moderna vaccine, as things stand, the vaccine is expected to be kept at -20 degrees Celsius, but things might change in the coming months.
Going Forward In Japan
Japan has managed to keep COVID-19 infections and deaths under control, relative to most Western countries. As of December 2, the total number of cases since the start of the pandemic reached just over 150,000, with fewer than 2,200 deaths.
However, precisely because of the limited numbers, the safety of any vaccine administered in Japan is expected to be a key talking point.
What happens when healthy people who might never otherwise become infected are inoculated with the vaccine? There is also the chance that the immune response in Japan will differ compared to previously performed trials in other countries.
For this reason, clinical trials to test the safety of the vaccines developed by Pfizer, Moderna and AstraZeneca are already taking place in Japan.
The sense of urgency has also been heightened by the rise of COVID-19 infections in Japan that many are calling the "third wave."
Chief Cabinet Secretary Katsunobu Kato said in his daily press conference on December 2: "From the standpoint of the government, with the central effort under the Ministry of Health, we will continue to work hard for secure and efficient distribution of the vaccine to all Japanese people in the first part of the year."
The government is set to work with local government and medical institutions to coordinate vaccine distribution efforts.
Echoing points made by Professor Morishita and other experts, Minister Kato added:
It is important to have accurate knowledge about the vaccine, and verify the effectiveness and the possible side effects. I want the Ministry of Health to share the relevant information with the people of Japan.
Author: Arielle Busetto