PHOTOS | Dozens Missing, Feared Dead as Heavy Rains Pound Kumamoto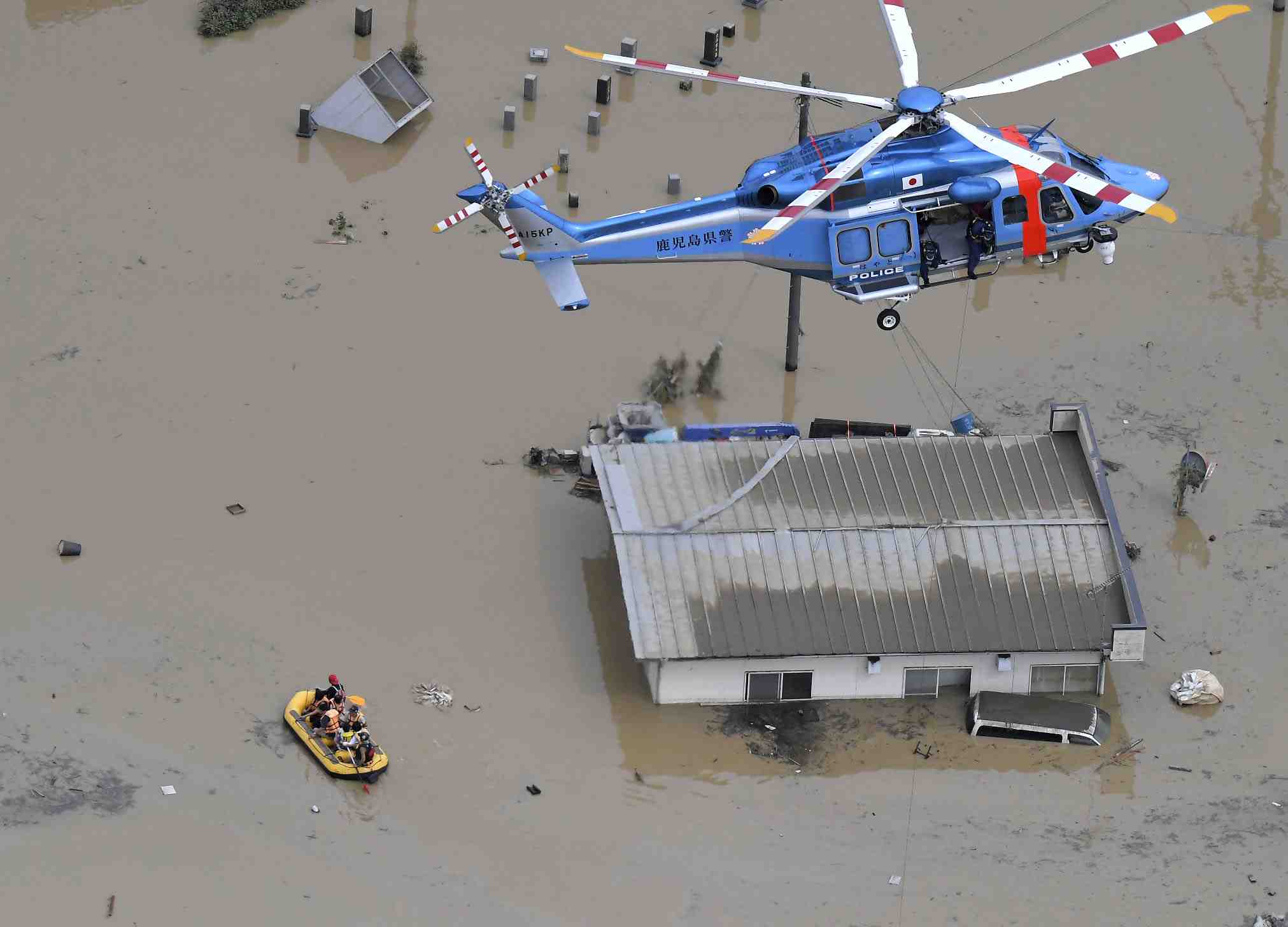 At least 23 people are presumed dead and 14 more missing as of Sunday, July 5, after torrential rains pounded Japan's southern island of Kyushu the previous day.
Damage was concentrated in the southern part of Kumamoto prefecture, where the Kuma River overflowed its banks and earth and mudslides inundated whole communities.
Seven people in the area have been confirmed dead and another 16 have suffered from "cardio-respiratory arrest," a term used to indicate someone is presumed dead, although it has not yet been officially certified. Police and fire authorities say another 14 individuals were still missing.
Police, fire, and Ground Self-Defense Force units have launched full-scale rescue operations, since several local communities were isolated after transportation arteries were severed by the record-breaking downpour. Rescuers still have not been able to reach some areas, mostly in the mountains, so the total extent of the damage remains unclear.
According to Kumamoto prefecture, 14 residents of the Senjuen special nursing care home were found without vital signs and are presumed dead. Flood waters invaded the facility, located near a branch of the Kuma River. Three other residents suffered from hypothermia.
On Sunday, Japan's Meteorological Agency issued an advisory warning that more extremely heavy rains are possible in Western and Eastern Japan through Tuesday. It called on the public to be alert for landslides, flooding, and other storm damage.
(Click here to read the story in Japanese.)
Author: The Sankei Shimbun