[PHOTOS] Hokkaido Earthquake: Rescue Operations Start Amid Threats of Aftershocks, Landslides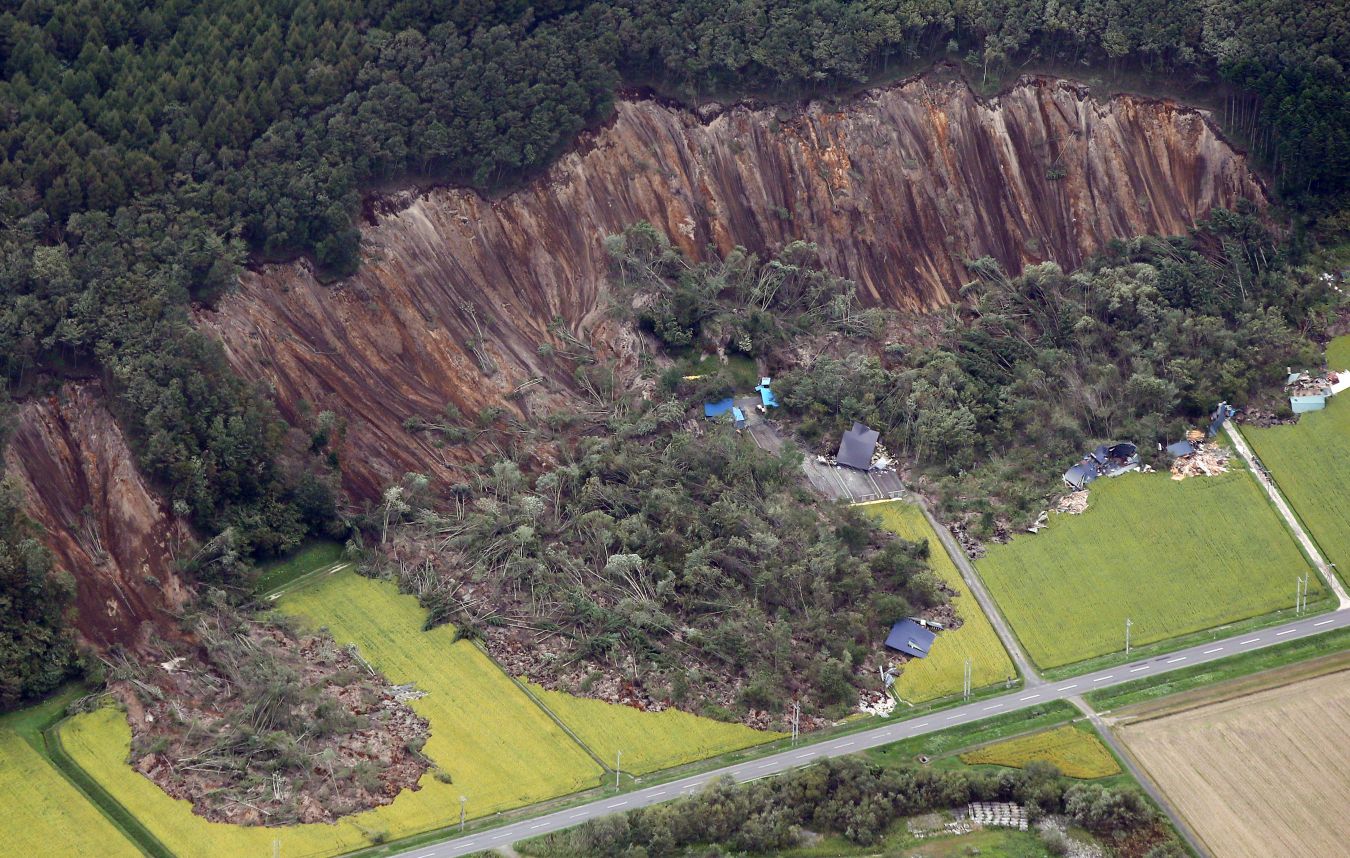 JAPAN Forward
Death Toll Rose to 39 People
Hokkaido Government announced on Sunday, September 9 that 39 people confirmed dead from a powerful earthquake that struck the island of Hokkaido in northern Japan.
Japanese Government teams started rescue operations early Thursday morning, September 6, after a pre-dawn 6.7-magnitude earthquake struck the island of Hokkaido. The Japan Meteorological Agency announced on September 6 that the earthquake was ranked 7 on Japan's 7 point intensity scale.
Japanese Prime Minister Shinzo Abe announced that an initial deployment of 4,000 members of the Self-Defense Forces (SDF) were already helping with rescue operations and that the number was increased to 25,000 members later. The announcement came out of an early morning emergency Cabinet meeting, without waiting for his morning press conference, at around 9 am Thursday.
Government meteorologists warned of aftershocks and more landslides.
The earthquake occurred just two days after the western part of the country was battered by the strongest typhoon in 25 years, killing 11 people and causing widespread damage and injuries, and shutting down the Kansai airport in Osaka.
"I instructed all concerned ministries and agencies to make all-out efforts on the part of the government and work to the maximum of their capabilities in providing rescue for disaster victims, in facilitating evacuations by residents, and in restoring lifeline services," Prime Minister Abe said during his Thursday press conference.
"The SDF, police, firefighters, and the Japan Coast Guard will act in unity to engage in rescue operations to the fullest of their abilities, under the principle of placing human life above all else," he added.
According to NHK, some three million homes were without electricity, after fire hit the largest thermal plant in the area.
The otherwise non-operational Tomari nuclear power plant in Hokkaido had to use emergency back-up power to maintain operation of its cooling system.
Industry Minister Hiroshige Seko said power would be restored in "at least a week" at the earliest.
Flights to and from Sapporo's main Chitose airport were cancelled. The services of local buses and trains and bullet train were also suspended.
Last June, 5 people died and more than 300 were injured when an earthquake hit the Osaka region.