[PHOTOS] Pikachu Outbreak 2018: Hundreds of Eevee Join Pokemon Parade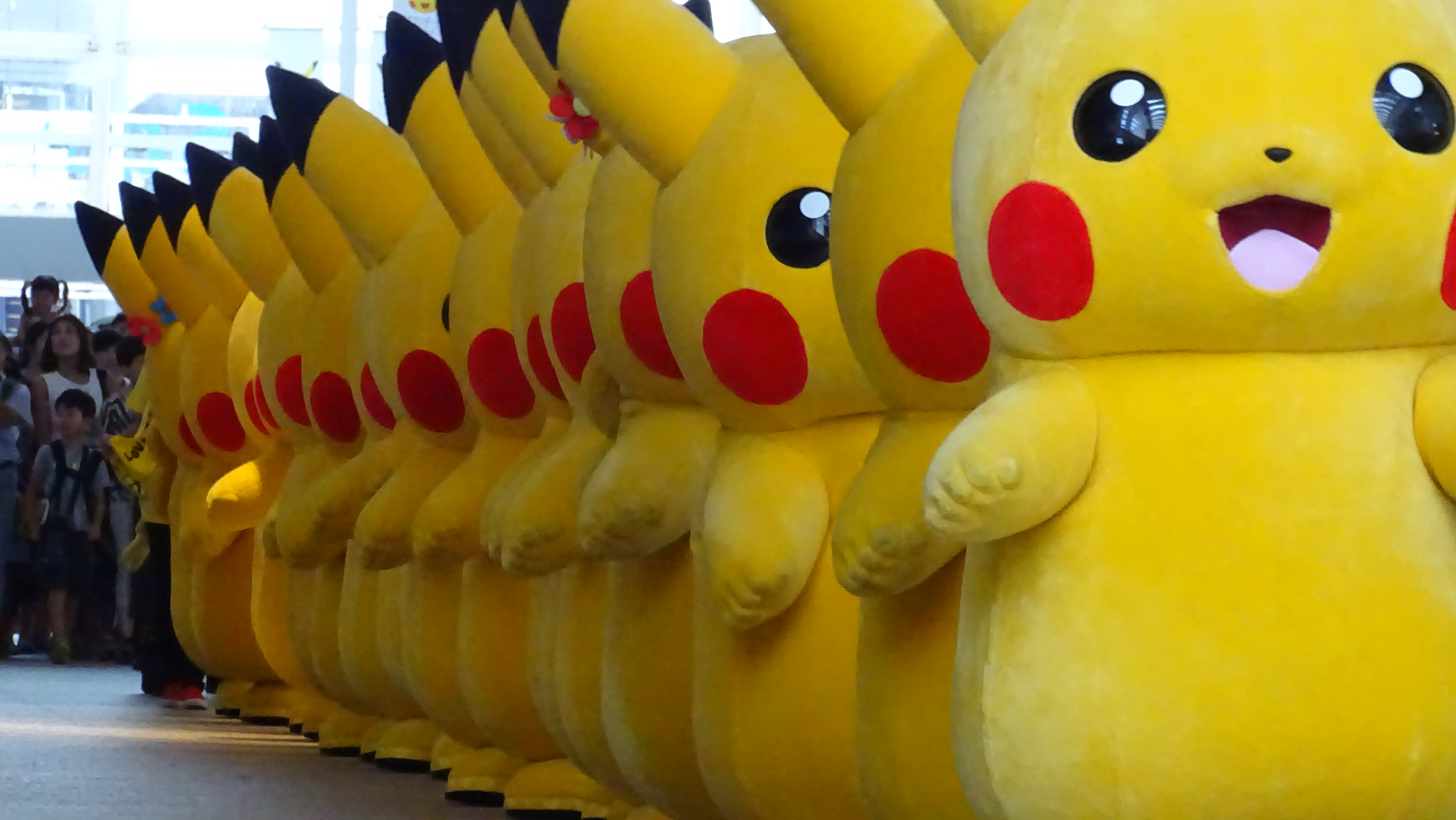 (Photo Credit: Naoki)
Shiho Starla Kay in Yokohama, Kanagawa
Pikachu Outbreak has now become an annual summer event where people can see hundreds of Pikachu marching and dancing all at once.
This year, a total of 1,500 Pikachus returned to Yokohama and performed at various locations in the Minato Mirai harbor district for a week from August 10.
Celebrating its fifth year, the Pikachu Outbreak for 2018 added big, brand new special features: the first-ever "Eevee Outbreak" and "Pokemon Synchronicity" in a night parade, utilizing digital technology, such as projection mapping.
Thankfully, I was able to go to the last day of the event as a guest. Here is my review of this year's event, as well as advice for those who are interested in going in 2019.
One of the special things about this year's event was the first-ever "Eevee Outbreak" — the Pokemon featured in this year's movie, The Power of Us.
The Eevee Parade, which I assumed would be similar to the iconic Pikachu Parade, was held in Shinko Central Plaza. To my surprise, despite the presence of plenty of Eevees at the event venue, a number of Pikachus also came and joined the parade. They marched and danced along to numerous songs together, which doubled their cuteness.
Eevees also made an appearance during the Super Soaking Splash Show held at the Yokohama Red Brick Warehouse. This popular splash show used two tons of water. Hence, it was not a splash or drizzle, such as I was familiar with from other splash shows. Rather, it was a downpour straight from water hoses, and people inside the caution area literally got soaked to the skin.
Regardless of whether one got soaking wet — or not so much by staying out the area — it was extremely fun because many Pikachus, Eevees, and other performers were on the stage, singing and dancing in the light and splash.
The music played by the DJ was very catchy as well. I felt as though I was in a club, despite seeing so many Pikachus and Eevees.
Another special aspect of this year's event was the night parade, Pokemon Synchronicity, held at the Nippon Maru Memorial Park.
Although all Pikachu Outbreak shows and parades are free, this special night parade was an exception. It required admission tickets distributed in advance on a first-come-first-served basis on the morning of each day's event. According to information on Twitter, a long line formed each morning, extending across the whole bridge, while people waited in hot, humid weather for more than an hour to get a ticket.
Nevertheless, the event was totally worth the wait. The parade was beyond description, even compared with the famous Disney parades. Therefore, I strongly recommend waiting in line for a ticket if this kind of parade is held again next year.
There is a specific theme for every year's Pikachu Outbreak. This year, it was "Science is Amazing!" The night parade, which was the climax of the event, included a lot of scientific elements and utilized digital technology. It was not just a cute parade with Pikachus, although the Pikachus were still extremely cute!
At the night parade, each member of the audience was handed a LED penlight, which used embedded technology to automatically change its color throughout the show. The movies were projected through projection mapping onto the Cosmo Clock 21 Ferris Wheel — an iconic ferris wheel in Yokohama — as well as onto Pikachus themselves. In addition to movies, illumination and Pikachus, there were Flyboard riders performing through fire and water.
After fully enjoying Pikachu Outbreak for the first time, I have a few tips for those who plan to go next year.
First, do not worry about your age. I had been thinking Pikachu Outbreak was mainly an event for families with small kids, even though I am a huge fan of Pikachu myself. However, the event venue was full of so many people in their 20s and 30s who, like me, grew up with Pokemon. They came by themselves, as couples, and with their friends or families. I came to realize this event is for people of all ages.
Second, if you want to get a good spot where you can have a great view, you must be at the performance venue at least one hour prior to the show. I arrived at the venue to see their first show of Pikachu Parade one hour early and there were already three rows of people on both sides of the road down where the Pikachus were going to march.
Finally, since multiple shows are performed at various locations in Minato Mirai, I strongly recommend using two full days to check all the shows. If you are just interested in the event and want to glance at a few shows, it is easy to just drop by because all the shows are free of charge. However, if you want to see most of the shows, then you have to have time and a plan to get to all of the attractions, just as if you were going to Disneyland or Universal Studios.
Even though there were tons of people and long wait times, Pikachu Outbreak was an event definitely worth the effort.
I had a chance to meet an event organizer from The Pokemon Company during the event, and they were already discussing plans for 2019. So, let's keep our hopes up high for the next Pikachu Outbreak.