China Continues Repression in Tibet With Live-Fire Military Drills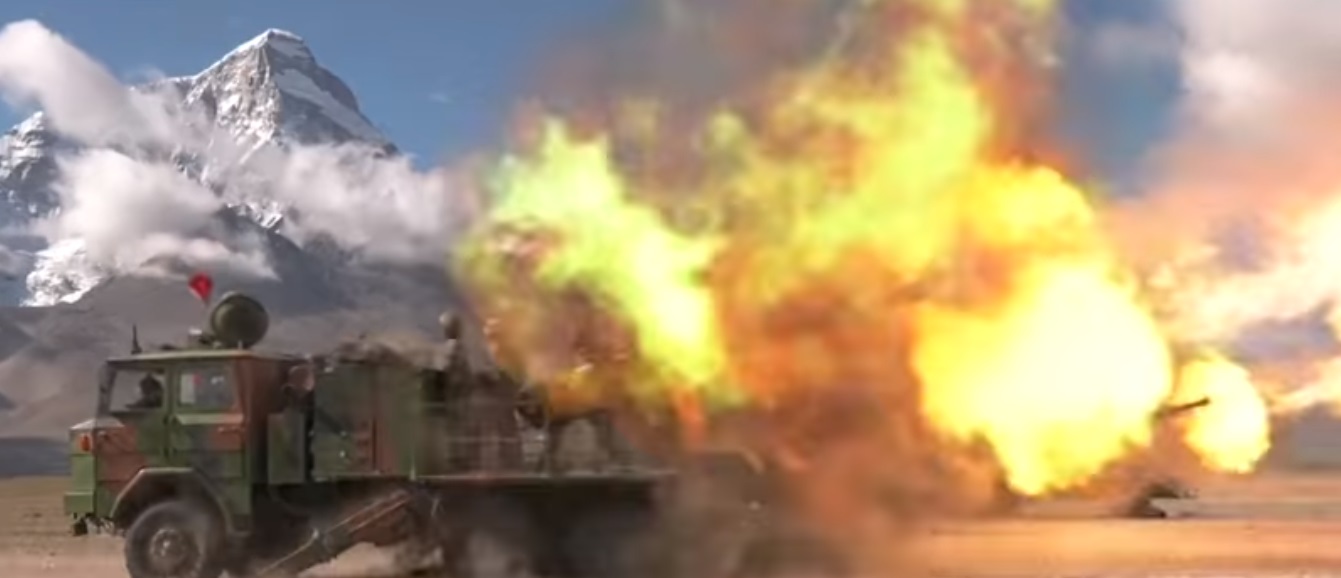 By Monika Chansoria
China's expansionism and revisionist statecraft is a tale to tell both within the "People's Republic" and outside of it.
For example, the Chinese leadership's objective of consolidating control inside Tibet has been realized through multiple means, including stealth military coercion and repression and firm political clasping.
Today, the four-decade-long robust military modernization program of the People's Liberation Army constitutes the backbone of Beijing's political blueprint to achieve great power status within Asia, and perhaps beyond.
The latest blitzkrieg in this saga is southwestern China's Qinghai-Tibet Plateau (青藏高原), which witnessed thunderous live-fire drills conducted by the digital combat units of China's People's Liberation Army (PLA) on August 11, 2018.
Ostensibly, the principal purpose of these maneuvers was to test the complete digital combat system at an average elevation of 4,000 meters above sea level.
The larger point the Chinese leadership sought to demonstrate, however, was combat preparedness of all arms and services to undertake any mission at short notice.
That includes missions inside Tibet. It also includes cross-border actions where the interminable boundary and territorial disputes with India are getting far more complex and intractable with each passing year.
Latest Live-fire Drills
The latest series of live-fire drills in Tibet were conducted primarily with three major objectives in mind:
To refine the battle procedures in conjunction with tactical maneuver of troops to achieve the desired levels of preparedness.

To test the accuracy, consistency and reliability of weapon systems in the rarefied atmosphere of the elevation levels in Tibet — and apply corrections to get the artillery fire to designated targets with precision.

To battle inoculate Chinese troops under live fire conditions and actual combat environs.
State-run China Central Television (CCTV) reported hundreds of military vehicles carrying advanced weaponry participating in the PLA's maneuver, including drones, early warning radars, howitzers, and air defense missiles.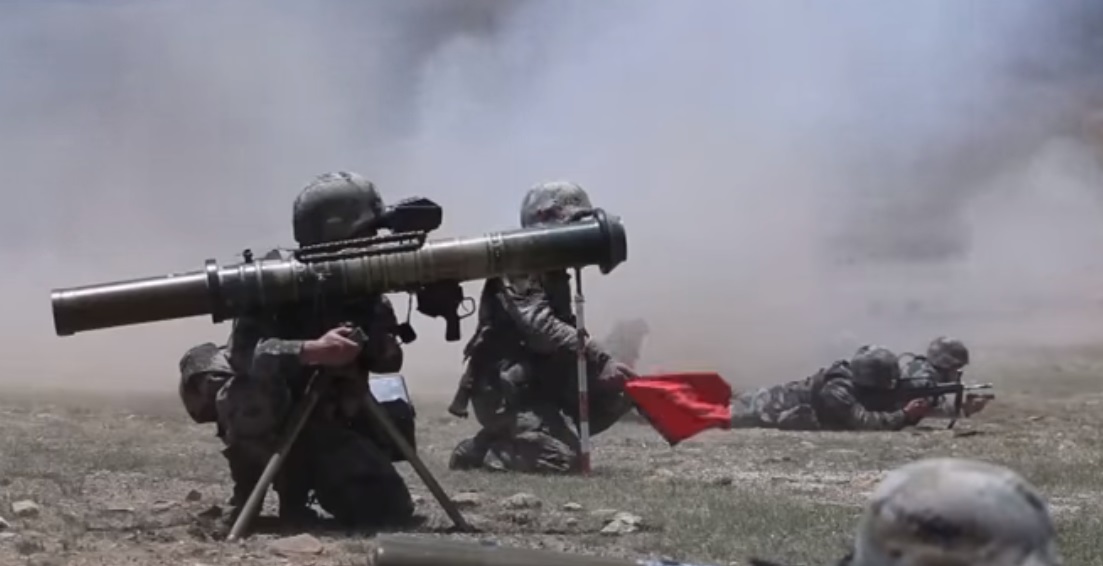 Although the exact location of the drills was not specified, the digital combat units reportedly performed counter-fire missions including anti-tank and air defense tasks, as quoted by CCTV.
In addition, the Sina military channel ran a writeup, which stated that the artillery deployed in the drills was PLL-09 — China's 122-mm self-propelled howitzer. This weapon is known for its improved maneuverability and quick reaction time during combat.
Unsurprisingly, China's state-controlled and -run Global Times — affiliated with the People's Daily, the official mouthpiece of the Chinese Communist Party — has interpreted the live-fire drills as a display of the "country's determination to build a strong army capable of winning a war in all weathers and territories."
Territorial Ambitions Behind War Games
In the broader strategic construct, all this needs to be read and interpreted in reference to reports coming out of China since December 2010 — that is, when the official Xinhua news agency stated that the China-India border is 2,000 kilometers long, whereas the official Indian count and version of this border is 3,488 kilometers.
Recognizably, this discrepancy is simply too large to be treated as an inadvertent error. The Chinese calculation holds an implicit yet lucid message.
Beijing's subtlety and firmness in building up its case for territorial expansion and revisionism are ongoing at an alarming pace in and around India's borders. Within one year of the summer 2017 Sino-Indian standoff in Doklam, China has buttressed its case through a substantive military buildup along the disputed border with India. (RELATED ARTICLE: Doklam Is Latest Target of China's Policy of Redrawing Borders, Rewriting History)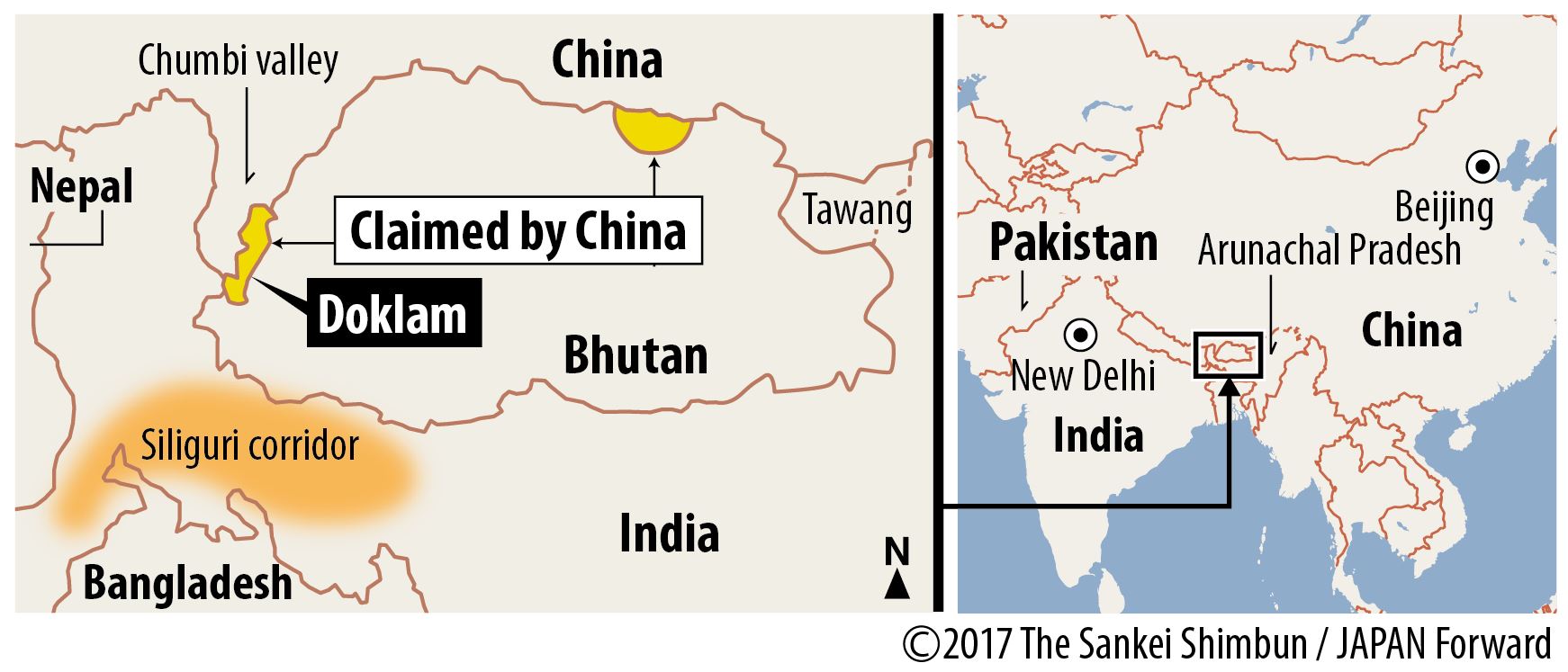 One year later, the summer of 2018 found the Chinese PLA in permanent occupation of the North Doklam plateau. Furthermore, satellite imagery has revealed a new alignment road, serving more as a bypass, which shall likely open up South Doklam to the Chinese troops.
For the Chinese military, connecting Doklam to China's S-204 Highway is militarily indispensable since this highway is the main road leading into the Chumbi Valley in the Tibet Autonomous Region's Yadong County.
India's Vulnerability
The Chumbi Valley is critically near the Indian border state of Sikkim. Moreover, the geographic proximity of the Chumbi Valley to the 23-kilometer-wide Indian funnel called Siliguri Corridor, which provides gateway access to the seven remote Northeast Indian states, is a prime vulnerability for India.
Any potential Chinese offensive into the Siliguri Corridor could cut off mainland India's connection with the entire Northeast India region.
Recent satellite imagery indicates that the Chinese PLA is well set up in northern Doklam with posts, trenches, armored vehicles, heavy road building machinery, and permanent troop deployment.
More importantly, more than half a dozen helipads, one full mechanized regiment (with the probability of another), and a tall observation tower have been constructed by the PLA Construction Corps.
Key Policy to Build 'Iron Wall'
Chinese border roads today cover a major share of the north Doklam plateau, coupled with widening of the existing road network.
In what could be deciphered as a vital indicator for China's neighbors, State Councilor and Defense Minister Chang Wanquan called for strengthening "frontier defense construction" during border defense inspection visits earlier in 2018.
Building an "iron wall to enhance frontier border defense" is emerging as the key policy pronouncement.
On December 18, 2017, a few days prior to Defense Minister Chang's call for frontier border defense construction, the Chinese Defense Ministry announced that the Defense Engineering Research Institute under the Academy of Military Science of the PLA had developed a new type of fabricated fortification. According to the ministry, these fortifications had been distributed to the frontier defense troops.
The Defense Ministry acknowledged that with the new fortifications, the troops could swiftly build battlefield engineering support structures. As a result, a PLA platoon now can effectively construct an advance command post for a division or a brigade within the span of a few hours.
Not surprisingly, this advance has boosted the PLA's wartime engineering support capability and peacetime frontier management and control ability along all of China's borders.
Double-edged Sword
Contemporary Tibet faces a double-edged Chinese offensive.
In July 2016 China upgraded the Tibet Military Command's authority level, bringing it under the direct jurisdiction of the PLA Ground Forces. This implies that the Tibet Military Command would shoulder a greater share of combat assignments and missions. Simultaneously, it signaled increasing control of the region's military resources.
In political translation according to the China Youth Daily, the Tibet Military Command's political rank was elevated to one level higher than its counterpart provincial military commands. The report was ostensibly verified when Zhao Zhong, deputy director of the Political Works Department of the Tibet Military Command, stated, "Elevation of the authority level is not only an improvement for the troops' designation, but also an expansion of their function and mission."
In reference to this, the vice chairman of China's Central Military Commission, Xu Qiliang, stated: "The development and stability of the western regions are of strategic importance to national security…. The military needs to make the utmost effort to maintain border security".
These official assertions reiterate China's political posturing, as routed through its enhanced military muscle inside Tibet.
It appears certain that China's Western Development strategy shall continue to guarantee firm control of Tibet and other regions by both the Party and the State.
Furthermore, military operations will continue to constitute the backbone by which the leadership's political goals are realized.