PHOTOS | Record-Late Snow, in Spring, Covers Tokyo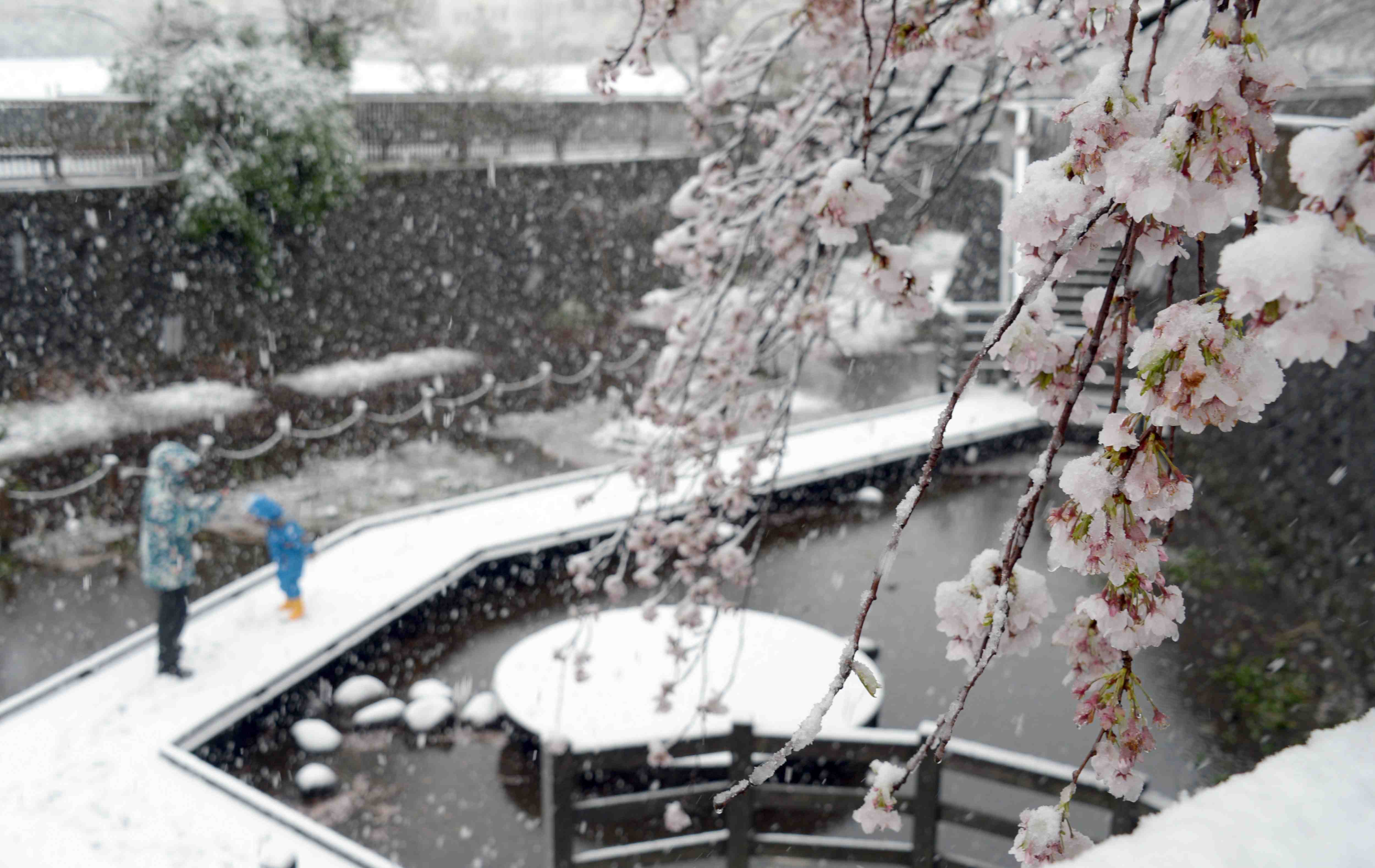 People in central Japan woke up on Sunday, March 29, to snow blanketing their areas — in springtime. It was the first time in 32 years that the region experienced such late snow.
Between the night of March 28 and the morning of March 29, temperatures dropped to winter-like levels at about 0.7C degrees, causing snow up to 20 centimeters, for example in Gunma, but only one centimeter in Tokyo.
The snow became yet another excuse not to venture outside, as Tokyo's activity and movement were restricted over the weekend following the requests issued by Tokyo Governor Yuriko Koike to help contain the spread of the coronavirus. (RELATED ARTICLE: PHOTOS | Empty, Quiet Streets During Tokyo's Stay-Indoors Weekend Amid Virus Outbreak)
On Sunday, many areas in Tokyo were largely deserted, with shops and eateries temporarily closed, leaving many wondering until when this unsettling situation would continue.
According to big data gathered by the government, the number of people in the normally bustling Shibuya scramble fell by 73% over the weekend.
The area around Tama at one moment during the day reported "heavy snow" and the normally bustling Kichijoji Station, which in March is famous for the cherry blossoms in Inokashira Park, was deserted.
A 20-year-old hair saloon employee in the area commented: "There are one-tenth of the customers compared to usual. Until when will this go on? It's not that there are no customers at all, but there have been many appointment cancellations."
Around Tokyo Station, there were many shops that had closed for business. One visibly tired woman from Saitama in her 60s, who had just come back from helping her daughter move to university in Osaka, was wandering around the station looking forlorn. "I thought I would eat around here at lunch, but I worry there might not be any open shops," she said.
Yet, while many people stayed inside, the few who ventured out were delighted by the images of the deserted cherry blossom parks covered in a thin layer of snow, an almost surreal sight which was broadcast abroad by large news agencies.
So that readers can enjoy a silver lining out of this unusual situation, at JAPAN Forward we compiled a set of pictures from the day, we hope you enjoy it!
Author: JAPAN Forward