Tokyo Governor: Avoid Karaoke, Restaurants, Bars to Stop the Spread of Coronavirus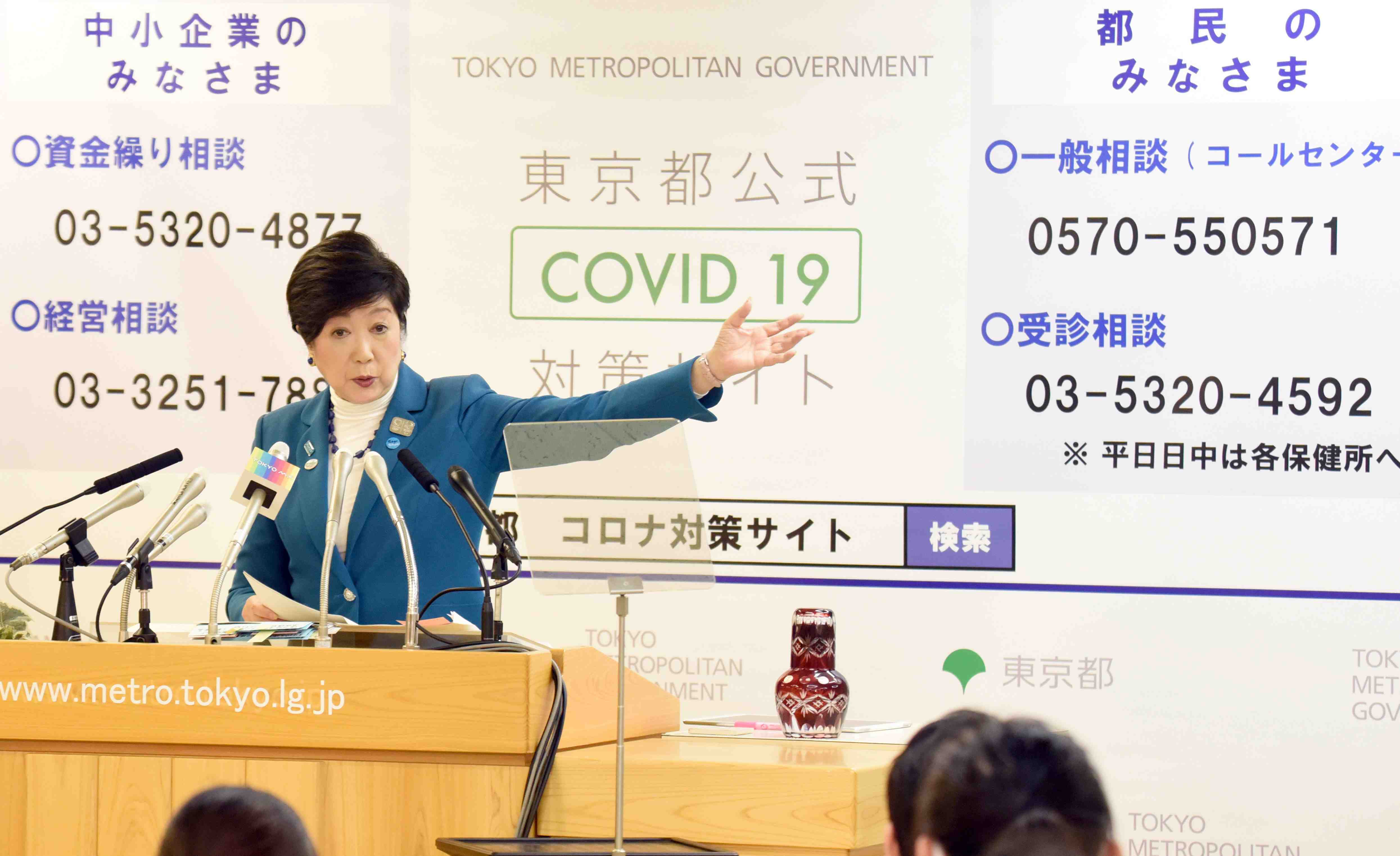 Tokyo Governor Yuriko Koike on Monday evening, March 30, called on constituents, especially young people, to avoid going out to restaurants, bars, and live houses to contain the novel coronavirus.
She made the call in a calm tone during a press conference, dousing fears that she would declare a state of emergency to force people to stay indoors as the capital recorded over the weekend its highest single-day increase in the number of positive cases.
As of Monday, Tokyo has recorded 443 cases of COVID-19, the disease caused by the novel coronavirus. For several consecutive days, the numbers registered significant increases, with a high of 68 new cases on Sunday, March 29.
Japan has a total of 1,894 cases, excluding patients from the Diamond Princess cruise ship, and authorities are worried that the route of infection is unknown. Out of Tokyo's 443 cases, 30 percent of the cases the cause of infection is unclear.
Governor Koike's call to avoid dining and entertainment establishments was precisely meant to tackle this uncertain route of infection.
"Among those [where the route of infection is unknown], it is suspected that the patients might have caught [the virus] going out in the evening, either in a restaurant or a bar," explained Koike.
"I therefore would like to ask young people to avoid karaoke, live houses, places such as bars and nightclubs, as well as restaurants," concluded the Tokyo governor.
Koike reassured Tokyoites that the metropolitan government had secured 500 beds, going up to 4,000 beds as a "last resort" to deal with a potential surge in patients.
Calls for a State of Emergency
In the press conference, Koike addressed the reasons she didn't call for a state of emergency. Given the latest numbers, experts had evaluated that there was not what could be considered an explosive rise in cases, so to declare a state of emergency was not warranted at this time.
Koike reiterated that, "ultimately, it will be a political decision," reminding everyone that "the situation changes drastically every day."
Earlier on Monday, speaking at another press conference, Japanese Medical Association (JMA) director Satoshi Kamayachi expressed concern that many experts thought it was best to call for a state of emergency, especially in the capital, stating that it was better to act before it's too late.
While acknowledging that the government needs to take a holistic perspective and consider various aspects of the decision that affect society, Kamayachi also gravely pointed out: "If we wait for the number of cases to increase exponentially, then call the state of emergency, it will be too late…. Most experts agree that it's time to call the state of emergency."
In the same press conference, Japan Medical Association president Yoshitake Yokokura, called upon young people to pay attention: "Abroad, young people are dying. No one can take this situation lightly."
The Tokyo governor's announcement came as Japan was recovering from shock at the death of the much-loved and famous comedian Ken Shimura, who, in the late hours of March 29, died due to the novel coronavirus.
The gravity of the tone of Japan's top leaders has been felt over the past few days. Japan has registered more than 60 new cases of coronavirus for each of the preceding two days, and more than 40 cases in the two days before that. Prime Minister Shinzo Abe in a press conference reminded everyone of the "long battle ahead," but fell short of calling for declaration of a state of emergency.
Tokyo Governor Koike addressed Tokyoites on March 25, asking that everyone avoid all unnecessary movement in the evenings and during the weekend, and encouraging companies towards smart working on weekdays whenever possible.
Koike's tone on March 25 was particularly sober as she said, "In order to avoid an overshoot, we need the collaboration of everyone."
Author: Arielle Busetto