Possibly Not a Comfort Woman? Isn't it Time for Historical Accuracy on the Comfort Women Issue?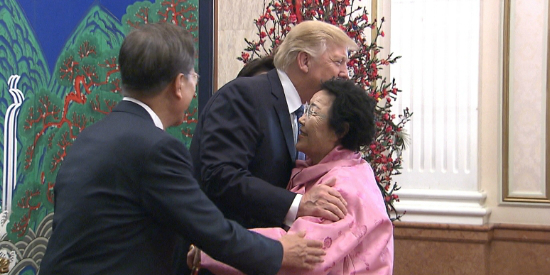 Over the last few days, a feud has surfaced between former comfort women and their core support group called the "Korean Council for Justice and Remembrance for the Issues of Military Sexual Slavery by Japan". The two groups have been holding rallies in front of the Japanese embassy in Seoul every Wednesday for the last 28 years asking for Japan's apology and compensation.
Lee Yong-soo, a former comfort woman, held a press conference on May 8, 2020 saying that she would no longer participate in the Council's rallies, and that the Wednesday rallies themselves must stop. Lee said, "Students spend their own precious money and time to attend these rallies, but the rallies only teach hatred and suffering. Korean and Japanese youths with historically accurate education must befriend each other and communicate with each other to solve problems."
Regarding the Council, she said, "The comfort women who belong to the Council are considered as victims and are cared for by the Council, but those who do not belong to the Council are not cared for. I have been deceived and exploited for the last 30 years.
Funds Collected Not Reaching Comfort Women
Lee also revealed that the Council mismanaged its funds. The Council did not distribute donations made by the public for the comfort women, and where they did, it was a significantly small portion of the donated funds.
According to Chosun Ilbo's analysis, the Council received approximately 5 billion KRW (more than $4 million USD) over the last 4 years. It received 1.3 billion KRW (over $1 million USD) starting in 2016 (September ~ December), and then 1.6 billion KRW ($1.3 million USD) in 2017, 1.2 billion KRW (about $980,000 USD) in 2018, and 825 million KRW ($673,000 USD) in 2019. Of the money received, the use of 2.7 billion KRW ($2.2 million USD) was accounted for. The Council apparently is currently holding the rest of money 2.3 billion KRW ($1.875 million USD) in cash.
Of the 5 billion KRW the Council gathered in the last 4 years, a total of only 920 million KRW (18.5%, or $750,000 USD) was distributed to the comfort women.
The only time any comfort women received a large sum of money was in 2017 when each one was given 100 million KRW (about $81,500 USD)ー from President Park Geun-hye's 2015 Comfort Women Agreement.
Yoon Mee Hyang, the president of the Council is the key figure in this feud. Prior to making the 2015 Comfort Women Agreement, President Park's foreign ministry closely communicated with Yoon to make sure that the views of comfort women would be accurately reflected. However, Yoon has denied such an interaction occurred. She said that the Park administration unilaterally informed the group that the agreement was going to be made.
In response to Lee's allegations of financial mismanagement, Yoon wrote a lengthy rebuttal on her Facebook page. She said that her Council had been distributing money to comfort women properly, and that Lee was too old to remember. Lee's memory could not be trusted.
It is ironic that Yoon's rebuttal should be based on the credibility of Lee's memory, since the memory forms the very basis of the contention between Japan and South Korea.
Yoon criticizing U.S. THAAD deployment in South Korea, saying "divided Korea is good for America's arms business."
Contradictory Motivations
Yoon is herself controversial. For the April 15, 2020 general election, Yoon had said that Lee endorsed her candidacy, which Lee said was fabricated.
Not only is Yoon anti-Japan, but she is also anti-U.S. She was a vocal opponent of the U.S. THAAD deployment in South Korea, saying that a "divided Korea is good for America's arms business."
Meanwhile, her daughter is currently studying at the University of California at Los Angeles (UCLA). People have asked how she is paying for tuition, to which Yoon replied that her daughter went to a university that gives her a full scholarship. However, UCLA, a state university, does not give scholarships to international students. As for her husband, he was found guilty of violating South Korea's National Security Act by engaging in pro-North Korean activities.
'I am Not a Comfort Woman'
However, the most important aspect of this controversy seems to have gone little noticed.
On her facebook page, Yoon described how she first came to know Lee. Yoon said, "In 1992, I received a phone call from Lee. Lee's voice was so quiet that I could barely hear her, but she said trembling, 'I am not a victim, but my friend...' I remember this as though it was yesterday."
It is not clear why Yoon mentioned this. Perhaps Yoon was trying to warn Lee that she needed to keep quiet because she knew Lee's true identity. However, what Yoon seems to have said in passing is at the core of the contention between Japan and South Korea.
Chosun Ilbo, Korea's largest daily, noticed the significance of Yoon's comment, and ran a story with the title "Yoon Mee Hyang says Lee Yong-soo called me saying 'I am not a comfort woman victim but my friend…'"
In its editorial, Chosun Ilbo said, "Yoon sounded as though Lee was possibly not a comfort woman… If she is not a comfort woman, they (the left) have been exploiting her for their own purposes. This is unacceptable."
Addressing historical accuracy in such a highly contentious issue is difficult for anyone, especially when it concerns your own fellow Koreans. However, such a claim must be based on truth, for without it, one loses moral rights to the claim in its entirety. I think this holds true for both South Korea and Japan.
Exploiting Anti-Japanism
Meanwhile, China, North Korea and the leftist forces in both South Korea and Japan have been conspiring to undermine freedom in South Korea, with the intention to target South Korea's neighbors next. Domestically, they have been oppressing the rights of those who believe in individual sovereignty.
There are enough South Koreans who believe that the common path of Korea and Japan lies in the future, not the past. We want to forge close ties with our allies, Japan and the U.S., in the face of totalitarian forces engulfing Northeast Asia.
We must work together to address anti-Japanism that is destabilizing Northeast Asian security. The first step is to address the issue of historical accuracy. If we want to get to the truth, then the foundation must also be based on the truth.
Author: Hanjin Lew