Preserving Ancient 'Akagome' With Singer Nanase Aikawa: This Is What It Takes
The akagome rice ritual helps preserve a resilient, ancient grain in Tsushima and the ceremony has been recognized as an Intangible Folk Cultural Heritage.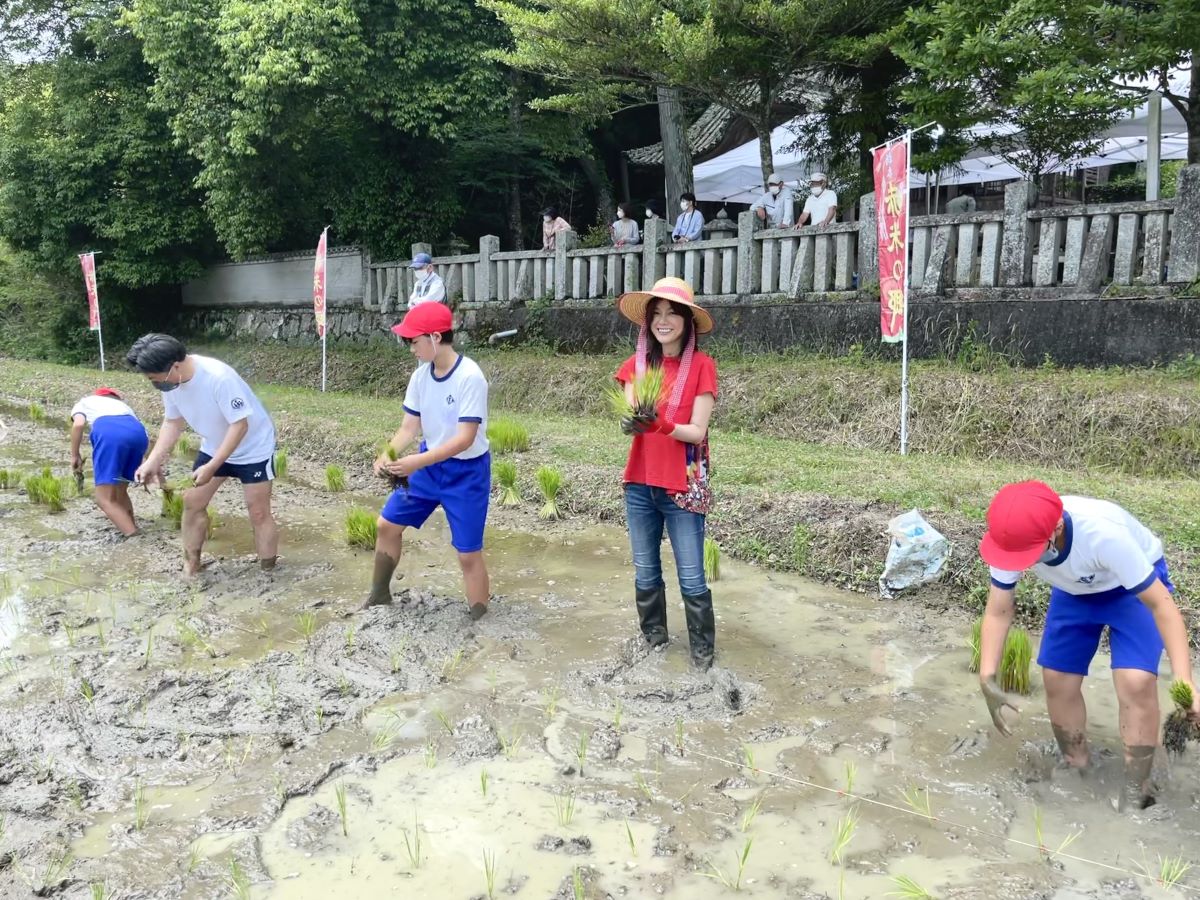 Read the full story on Japan 2 Earth - Preserving Ancient 'Akagome' With Singer Nanase Aikawa: This Is What It Takes
Ancient akagome is a breed of rice native to Japan that holds great significance for Shinto ceremonies. These ceremonies have been passed down in three regions, including Tsushima City in Nagasaki Prefecture. But amidst a shortage of successors among rice producers, this resilient ancient red-grained rice is facing a growing crisis.
Stakeholders are deeply concerned about its preservation. And in response, Nanase Aikawa, a 48-year-old singer renowned for hits like "Yumemiru Shojo Ja Irarenai" (I Can't Be a Dreaming Girl), is stepping up.
Aikawa has actively engaged with local residents for about the last 10 years. Her involvement focuses on empowering the next generation. And as such, she is playing a pivotal role in supporting the inheritance of this treasured cultural heritage.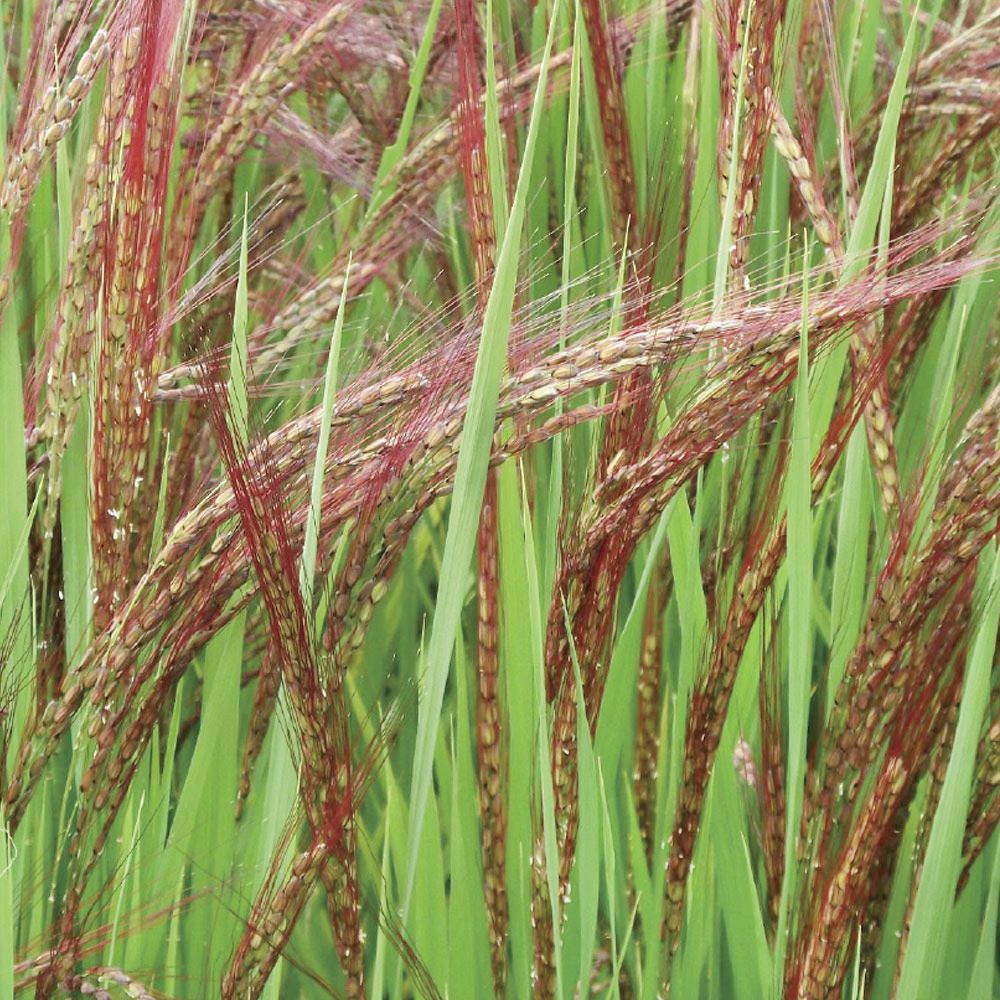 Aging Population Threatens 'Akagome' Ritual
The ancient akagome rice ritual in Tsushima has been recognized as a National Intangible Folk Cultural Heritage. It has been carried on for over a thousand years by local residents known as tou nakama. However, the number of tou nakama has been declining due to the aging population. Moreover, this has become a growing concern.
Since 2007, the responsibility for preserving the ritual and cultivating the akagome rice has fallen on the shoulders of just one man. Sadly, his illness is now casting doubt on the continuity of this important tradition.
All three traditional akagome regions, including Tsushima, Soja City in Okayama, and Minamitane Town in Kagoshima Prefecture, also share a common challenge. That is one of finding successors to continue the tradition.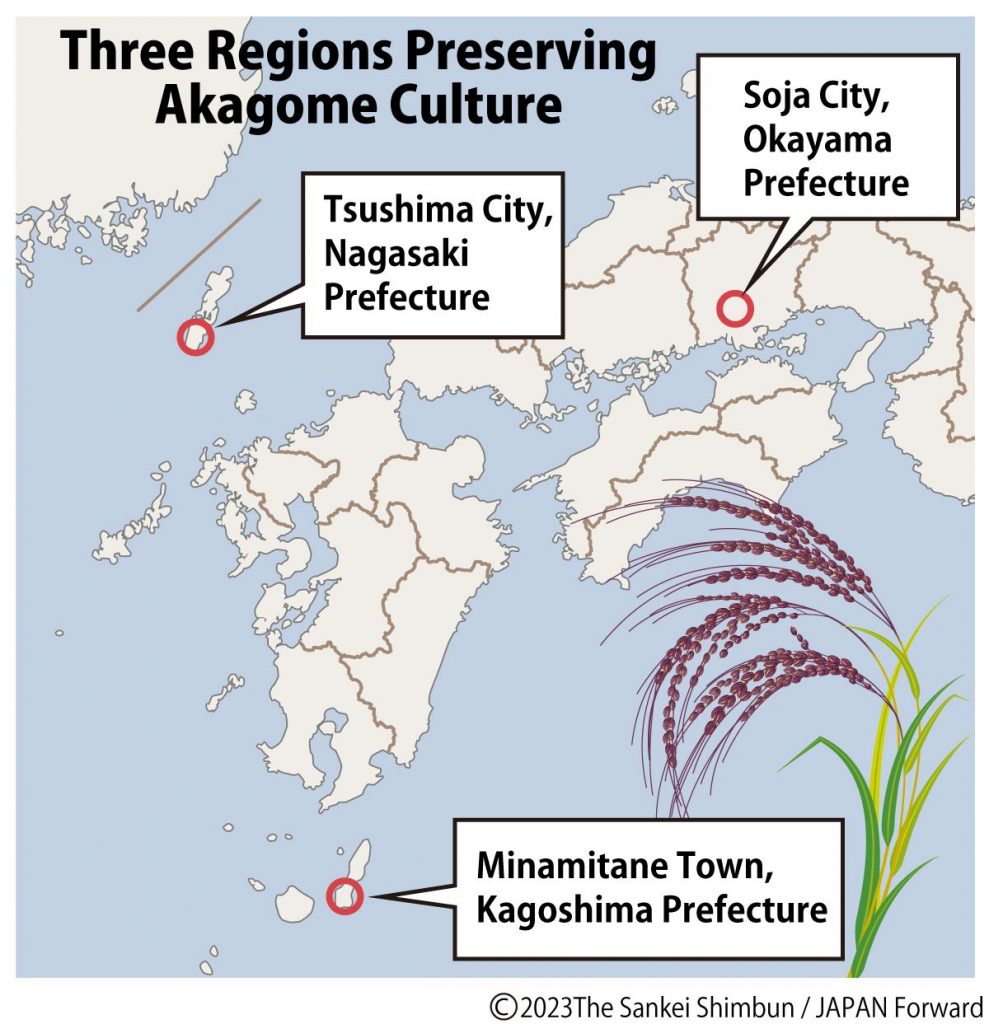 Nanase Aikawa's Live
Nanase Aikawa's involvement grew out of her fateful encounter with akagome rice twelve years ago. It was during a live performance on Tsushima Island.
Continue reading the full story on Japan 2 Earth and also learn more this ancient grain native to Japan.
And find more great articles on the environment and the challenges of achieving the SDGs on our new website Japan 2 Earth (J2E), sparking a transition to the future.
RELATED:
(Read the report in Japanese.)
Author: Sarasa Shimizu